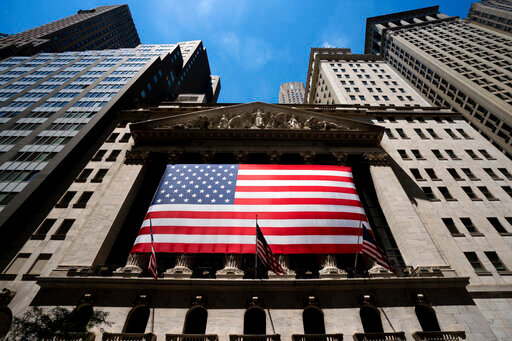 Major stock indexes shook off an early slump and ended with meager gains on Wall Street Tuesday as worries about the economy continue to weigh on markets. Oil prices slumped, bringing the price of U.S. crude back below $100 a barrel for the first time since early May. Tech stocks staged a turnaround and ended higher.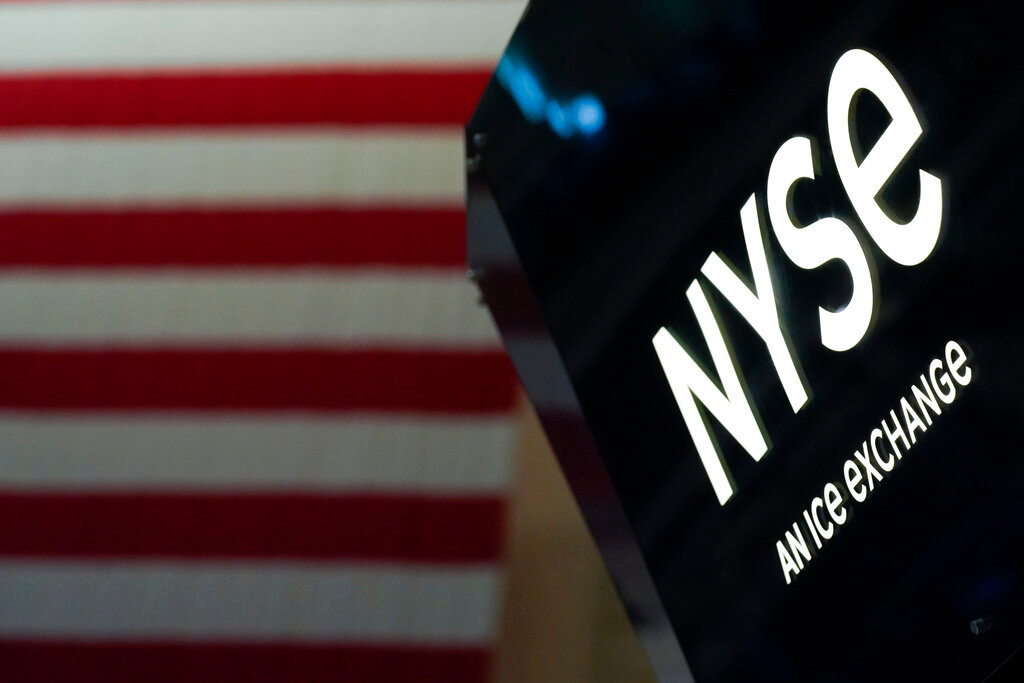 Stocks ended mixed after a day of wavering between gains and losses Monday as the market cools off following a rare winning week. The S&P 500 edged 0.3% lower, the Dow Jones Industrial Average slipped 0.2% and the Nasdaq fell 0.8%.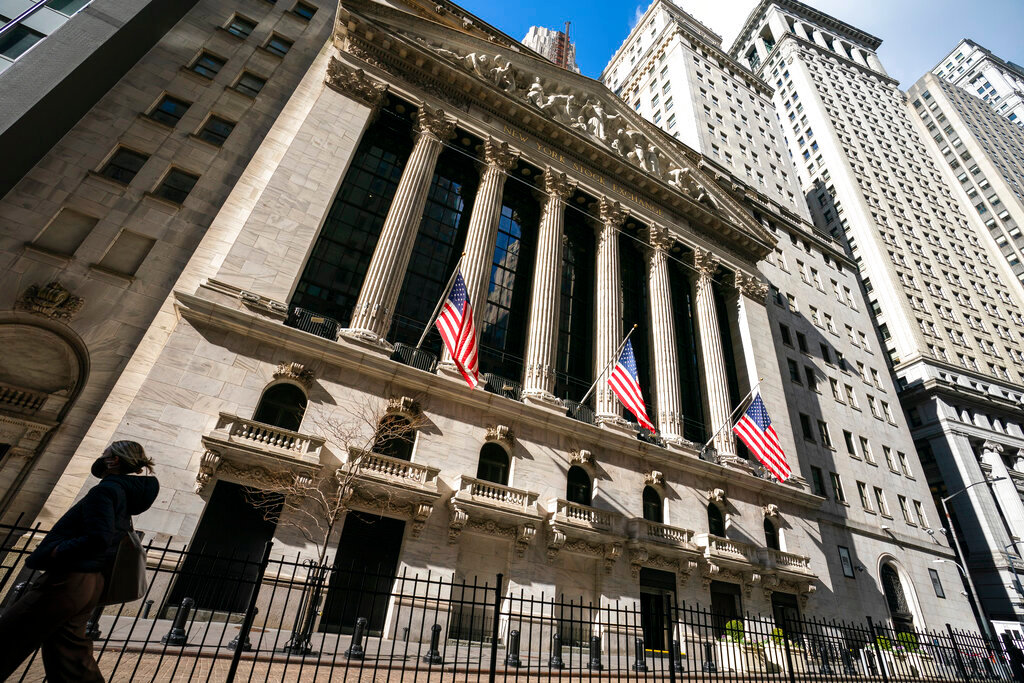 NEW YORK (AP) — U.S. markets are pointing higher before the opening bell as leaders of the Group of Seven economic powers pledged financial, humanitarian and other support for Ukraine. Conferring by video link with Ukrainian President Volodymyr Zelenskyy, they were finalizing a deal to seek a price cap on Russian oil, raise tariffs on Russian goods and impose other new sanctions.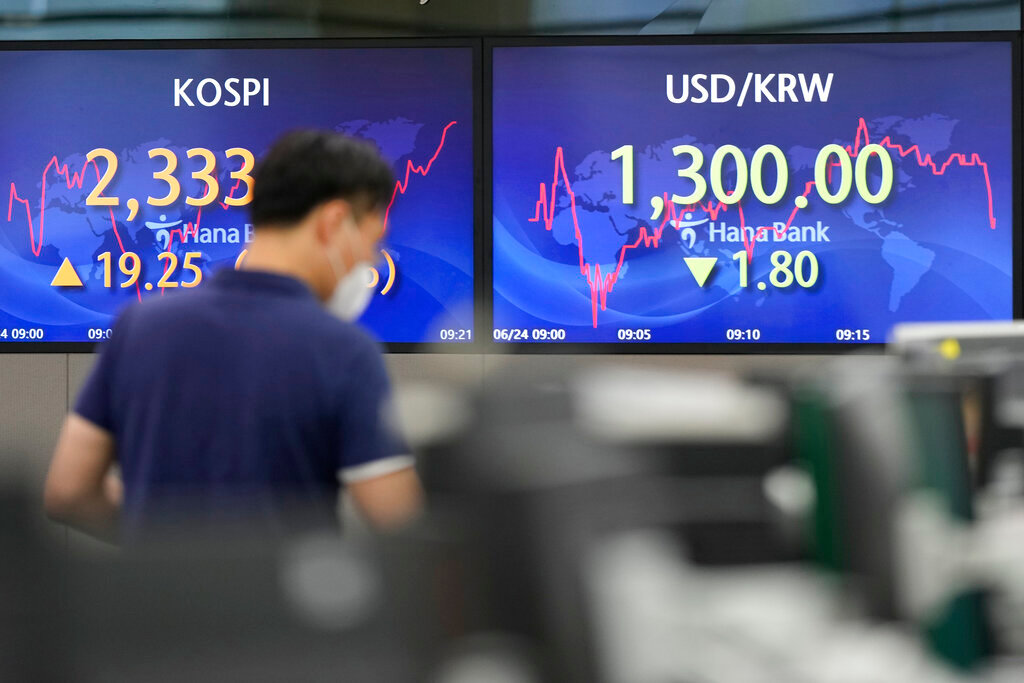 BANGKOK (AP) — Shares are higher in Europe and Asia despite data suggesting some economies are slowing. U.S. futures also advanced after a rally Thursday on Wall Street, where the market is headed for its first weekly gain after three weeks of punishing losses.
TOKYO (AP) — Global shares are lower as markets shrug off a Wall Street rally and await the congressional testimony of Federal Reserve Chair Jerome Powell. European benchmarks fell in early trading after shares in Asia finished lower, including in Japan, Australia, South Korea and China.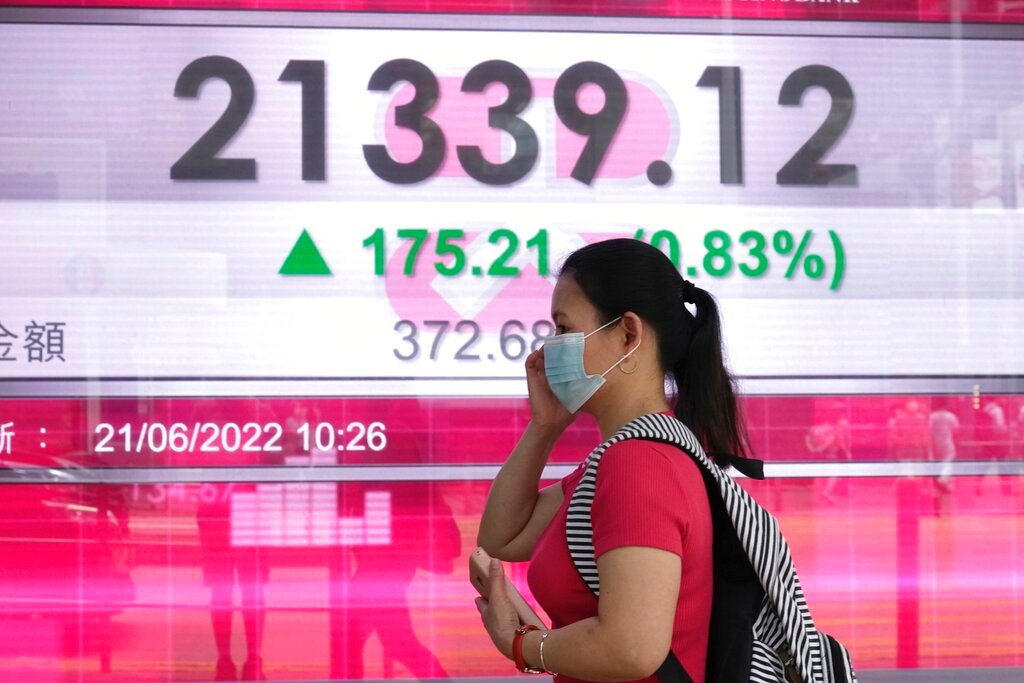 BEIJING (AP) — Global stocks have rebounded as Wall Street futures moved higher after U.S. markets were closed for a holiday. London and Frankfurt opened higher. Tokyo, Hong Kong and Sydney gained, while Shanghai declined. Oil prices climbed above $110 per barrel.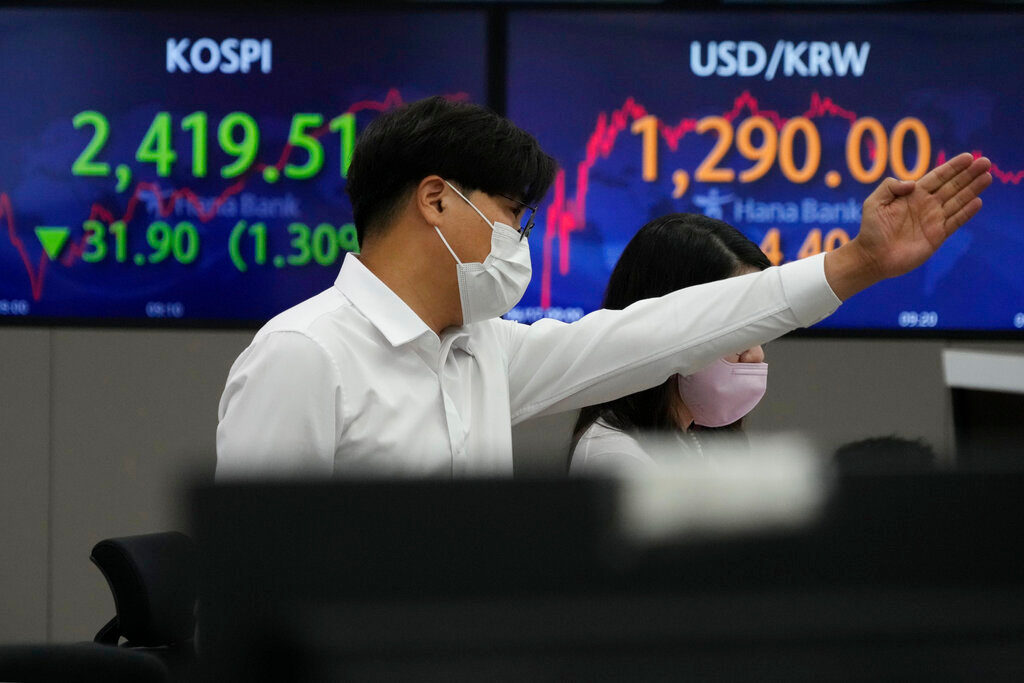 NEW YORK (AP) — Stocks are opening gingerly higher on Wall Street Friday at the end of a brutal week. Stocks suffered several massive drops this week as markets get accustomed to the bitter medicine of higher interest rates that the Federal Reserve and other central banks are using in their battle against inflation.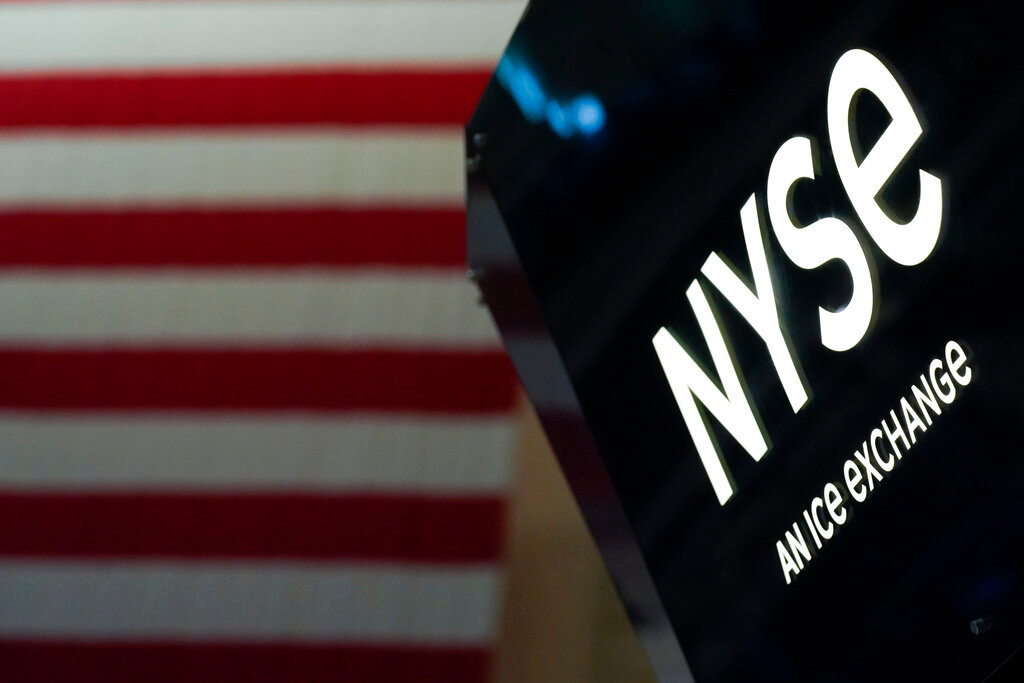 NEW YORK (AP) — Wall Street tumbled Thursday as worries roared back to the fore that the world's fragile economy may buckle under higher interest rates. The S&P 500 fell 3.3% to more than reverse its brief rally from a day before. Analysts had warned of more big swings given deep uncertainties about whether other central banks can tiptoe the narrow path of hiking interest rates enough to get inflation under control but not so much that they cause a recession.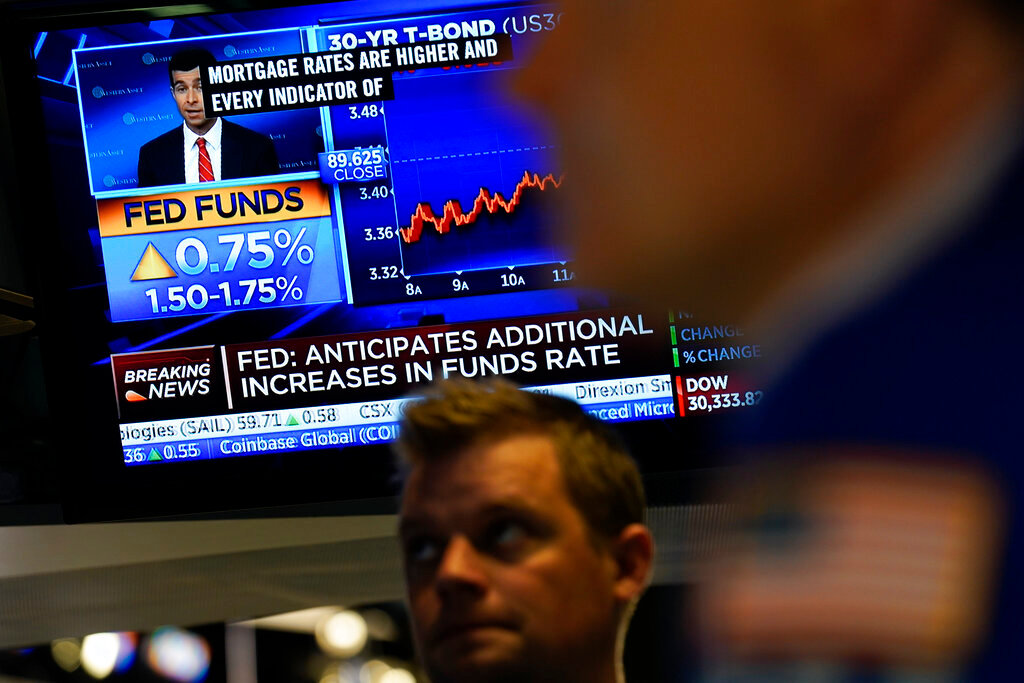 NEW YORK (AP) — U.S. markets are heading for a sharply lower open on Thursday, one day after the Federal Reserve raised its key interest rate by three-quarters of a point and signaled more rate hikes were coming to fight inflation.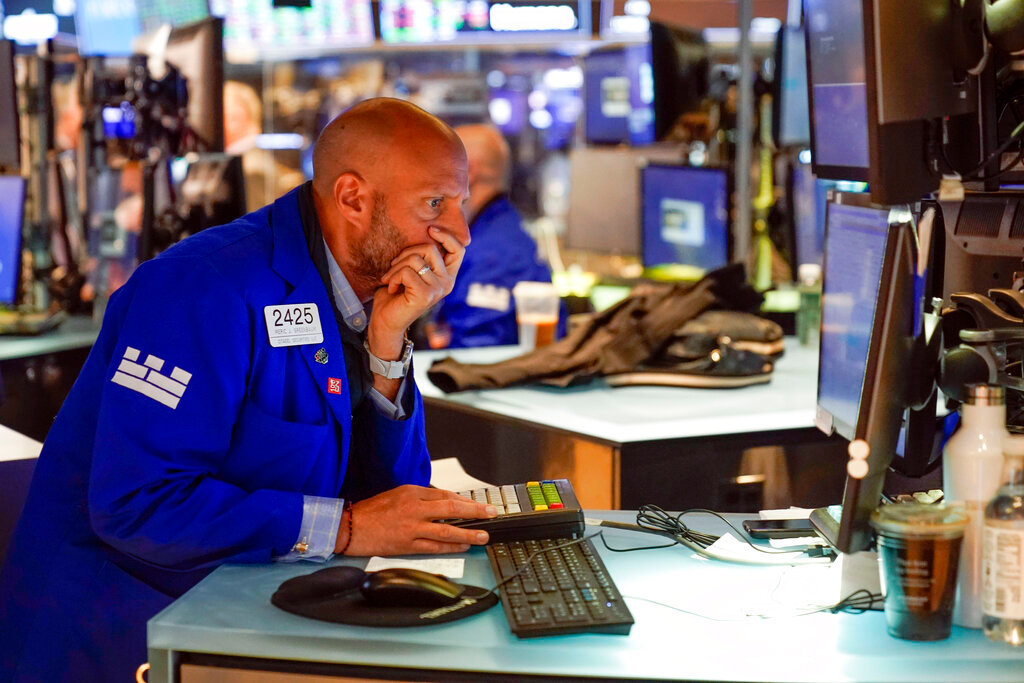 NEW YORK (AP) — Wall Street is closing mostly lower on Tuesday, a day after tumbling into a bear market on worries that high inflation will push central banks to clamp the brakes too hard on the economy. The S&P 500 slipped 0.4% after another day of unsteady trading. Investors are bracing to see how big of an interest rate hike the Federal Reserve will make on Wednesday.