By Brinley Harris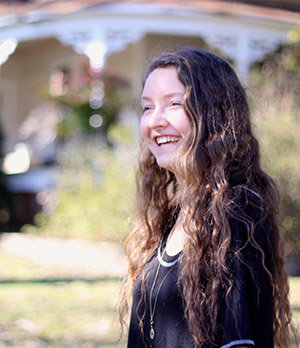 "I had allowed myself to be on my phone far too much and was constantly texting my friends, but I knew God wanted more," Brinley Harris testifies.[/caption]
Brinley Harris, 17, is homeschooled and will complete her requirements for high school next spring. She is a sparkling young lady with a profound faith and a resilient constitution. In fact, she so effervescently shines her light for Christ that she sparkles.
Most Thursday nights Brinley goes with a group of students and adults from Woodstock's First Baptist Church to minister to the homeless in downtown Atlanta. She is one of three or four people who ride on the bus to pick up homeless individuals and families in various parking lots around the city.
All those who get on the bus are transported to a central location where they are fed, served, and provided a worship experience. Brinley, along with several others, help serve those who are fed and then she helps take care of the children of the homeless while their parents and older siblings are engaged in worship.
She loves being engaged in missions projects and thrives in serving others.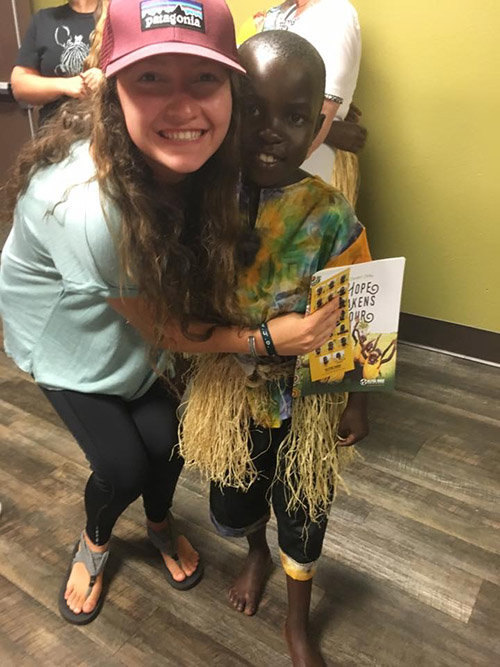 Said Brinley Harris of a Ugandan children's choir that performed at her church, " left me with no words and in tears. I could give them my whole heart."[/caption]
Last week while she was fully engaged in the "homeless" ministry Brinley left the bus for a moment to fulfill a responsibility and during the four or five minutes she was gone someone took her cell phone. She would readily admit she shouldn't have left her phone on the bus, but her reaction to that adversity speaks volumes about her faith and commitment to Christ. She recalled her recent experience in a Facebook post.
"Last night I had my phone taken/stolen. As aggravating as it was at the time, I'm grateful it happened. Here's why. A week ago I felt the Lord telling me I needed a break from social media because He wanted to teach me how to completely eat, sleep, and breath in the presence of Jesus. I asked myself, 'What am I doing during these huge parts of my daily life?'
"Too much of my time was being spent with my eyes fixed on a computer screen or a cell phone. After a few moments of self-examination I got excited and began to anxiously anticipate what Christ had in store for me in the days to come.
"I had allowed myself to be on my phone far too much and was constantly texting my friends, but I knew God wanted more. Last night a man took my phone, but not long after I realized it was gone, a grin crept across my face and I mumbled to myself, 'Well Lord, now you really have all my attention.'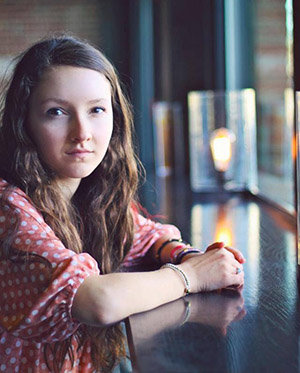 "Christ has taught me so much through the loss of a little cell phone, but He knows what is best for us and He knew it needed to happen," said Harris.[/caption]
"Those who know me, know that I'm a picture fanatic. I'm always taking photographs. And in a matter of 5 seconds I lost every single one from the past year. BUT the absence of an idol was replaced by the presence of God. And I'm grateful for that wonderful exchange.
"Christ has taught me so much through the loss of a little cell phone, but He knows what is best for us and He knew it needed to happen. He knew that I didn't need to be preoccupied with 'selfies,' photographs, and social media.
"Christ wants our hearts and minds fixed on him during the 3 main parts of our day – eating, sleeping, and communicating. My experience has becoming a constant reminder to talk often to the lord and allow Him to move in ways He wouldn't when our minds are consumed by trivial pursuits. What a God!"