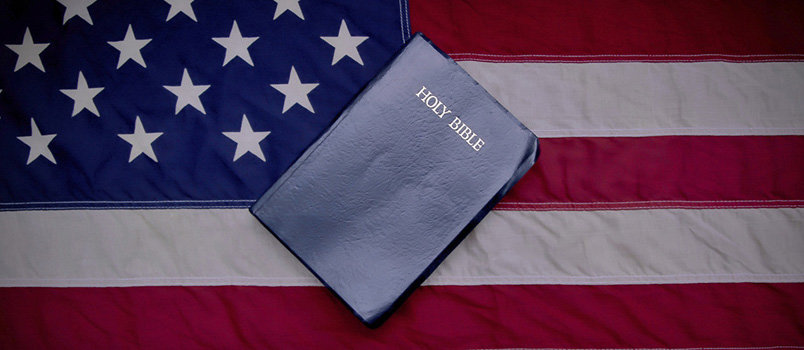 Our religious liberty is under assault. We need to get the Religious Freedom Restoration Act passed in Georgia. Our state is among the minority of states that have not passed it. Every state contiguous to Georgia has already passed legislation to protect its citizens from religious discrimination.
The most recent assault on religious liberty comes from the state of Washington (a state that does not have the needed RFRA legislation) where Bremerton assistant football coach, Joe Kennedy, has been put on leave because he refused to comply with district directives to stop praying before and after games.
CBS News reported that Kennedy initially agreed to comply with the district's order, but then, with support from the Texas-based Liberty Institute, a religious-freedom organization, he resumed the postgame prayers.
CBS explained that Kennedy would silently take a knee for 15 to 20 seconds at midfield after shaking hands with the opposing coaches. His football team joined him as he prayed at times, as well as players from the opposing team and even fans. His lawyers insist he is not leading students in prayer, but just praying himself.
The school district passed their edict in response to the Seattle chapter of the Satanic Temple with 42 members who suggested that by allowing Kennedy to kneel and pray they were creating a forum for religious expression for all groups. So, the devil's disciples also requested permission to perform an invocation on the field after the game.
Satanic chapter head Lilith Starr described their style of prayer meeting by saying, "It'll definitely be a theatrical production with robes and incense and a gong. There are a number of students," Starr insisted, "who don't feel like they're being represented on the field."
Every state contiguous to Georgia has already passed legislation to protect its citizens from religious discrimination.
This is simply one isolated example of our religious liberty coming under attack, but the number of attacks is growing exponentially in every city and state, and particularly those states that do not have Religious Freedom Restoration legislation.
Our history records a time when America's pastors preached politics, resisted tyranny, and founded a nation on the Bible.
Dr. Joel McDurmon, author and resident scholar for American vision, states, "The problem is that our pulpits and preachers today have abandoned the fullness of what Christ commanded us: to disciple nations and to teach them all of His commandments.
"That Great Commission includes the call, which our forefathers ably demonstrated, to speak truth to the public realm: to call out rulers, government's laws, abuse, and to demand liberty and justice. In all our preaching today about iniquity and sin, we neglect to address inequity and tyranny.
"And worse: should one dare to mention that broader social and political scope of the Great Commission today they are likely to be harangued not only by humanists and leftists, but by a vast majority of Christians and clergy. The response will be almost unanimous, almost in perfect chorus: 'Christians should not preach politics! We should preach the 'Gospel' only!"
In Alice Baldwin's book, The New England Pulpit and the American Revolution, she writes, "No one can fully understand the American Revolution and the American constitutional system without a realization of the long history and religious associations which lie behind these words: without realizing that for a hundred years before the Revolution men were taught that these rights were protected by divine, inviolable law."
However, a recent Barna poll revealed that pastors know and believe that the Bible speaks to social and political issues, but they are not addressing them. In fact, a whopping 80% of pastors do not preach what they know they should be preaching – what they acknowledge to believe the Bible actually says.
Barna stated that there are five factors that the majority of pastors view as measures of success: attendance, giving, number of programs, number of staff, and square footage.
Barna commented, "What I'm suggesting is won't probably get involved in politics because it's very controversial. Controversy keeps people from being in the seats, controversy keeps people from giving money, from attending programs."
... a recent Barna poll revealed that pastors know and believe that the Bible speaks to social and political issues, but they are not addressing them.
There may be Georgia Baptist pastors who fear that addressing social and political issues from the pulpit will produce controversy or result in a governmental reprimand or the church losing its tax-exempt status.
Preachers who are afraid of controversy need to get over it. We need to bring back the Black Robed Regiment. The Black Robed Regiment was the "patriot preachers" of the 18th century, who led their congregations to battle the abusive tyranny of the Redcoats.
If politics are corrupt today, and they are, it is because Christians have too often removed themselves from participation and preachers have failed to teach their congregations about the biblical principles of liberty and government so that their flock will have a template to use with politicians.
And, according to TheWordOut.net it is not likely that a church is going to lose its tax-exempt status when pastors address political and social issues. In fact, from the founding of the country until 1954, churches and other nonprofit organizations were permitted to expressly endorse or oppose candidates for political office. That changed when Lyndon Johnson ran for United States Senate. He was opposed by a nonprofit organization (not a church), and after he won the election, he proposed legislation to amend the Internal Revenue Code to prohibit nonprofit organizations, including churches, from endorsing or opposing political candidates. The Code was amended in 1954 without any debate regarding the impact of the bill.
The Internal Revenue Code now expressly prohibits churches and other nonprofit organizations from directly endorsing or opposing political candidates. From 1954 to the present, only one church has ever lost its IRS tax-exempt letter ruling, but even that church did not lost its tax-exempt status for opposing then-Governor Bill Clinton for President in 1992.
The Church at Pierce Creek, located in Binghamton, NY (a church where Operation Rescue founder Randall Terry attended at the time), took out full-page ads in the USA Today, and the Washington Times newspapers. The ads opposed Governor Clinton for president because of his position on abortion and homosexuality, and then the ads solicited 'tax-deductible donations' to defray the cost of the advertisements. The church received hundreds of contributions.
So, if the Church at Pierce Creek did not lose its tax-exempt status, it is unlikely that a church is going to do so if a pastor addresses political and social issues. In fact, last year 1,966 pastors preached politics from their pulpits on Pulpit Freedom Sunday, an annual event aimed at overturning the IRS rule that churches could lose their tax-exempt status if their pastors back or attack political candidates in their sermons.
The Arizona-based conservative group Alliance Defending Freedom declares that Pulpit Freedom Sunday is an event associated with the Pulpit Initiative, a legal effort designed to secure the free speech rights of pastors in the pulpit. They are always on call to defend pro bono (without cost) those pastors and churches that feel that their religious freedom is being infringed upon.
History proves that anointed preaching can result in spiritual revival and societal transformation like that seen in the First and Second Awakenings. Fearless preachers and uncompromising preaching are all the more necessary in these dangerous times.
Go here to find out what pastors and churches are free to do and restricted from doing according to government regulations.