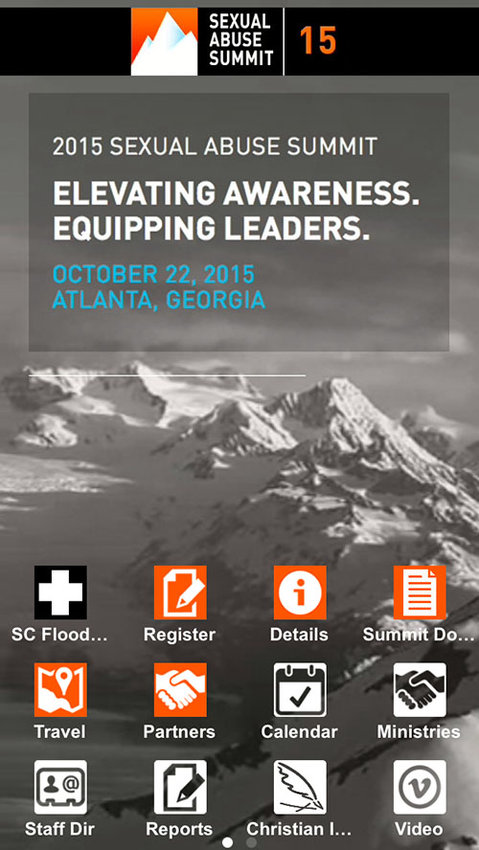 On the first anniversary of the launch of the GBC app, ministers and laity are finding a more user-friendly experience.
The app can be downloaded in Apple or Android formats from the respective online stores. It replaces the old approach with multiple apps from various GBC departments and rolls them all into one easy-to-use platform.
The GBC app includes a calendar, ministry areas, staff contact information, GBC Radio, video, 5 Smooth Stones blog, and a link to The Christian Index's mobile-friendly website.
After the splash page the app opens to highlight the most current event happening in GBC denominational life, ranging from requests for disaster relief volunteers to special training sessions such as the statewide Sexual Abuse Summit that build effectiveness among church staff.
Individuals attending the annual convention meeting in November will find the app to be especially helpful. It will include restaurant options, meeting schedule, a map of the host facilities, guest speaker information, and directions to the site.
Convention reports will be uploaded just before presentation so messengers can follow along in the discussion on any device.
The app will be available for both smartphone and tablet platforms, which will need to be downloaded separately, noted GBC state missionary and web developer Barry Dollar. The most recent update was available on July 24.
"In 2015 web searches on mobile devices surpassed those on desktop computers for the first time," Dollar explained. "That is a significant watershed event for how we now access the Internet."
The GBC app is designed to place the state convention in the palm of every minister and layperson in the denomination.