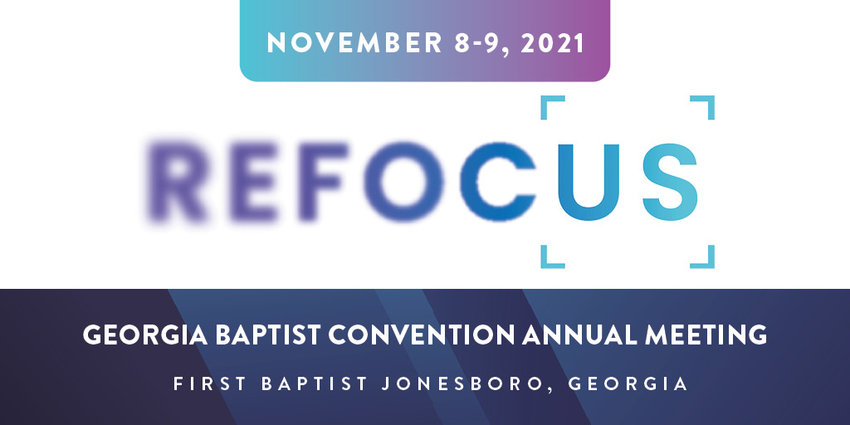 Kevin Williams says this year's Georgia Baptist Convention annual meeting will be an inspirational gettogether.



By ROGER AFORD
The Christian Index

JONESBORO, Ga. – A strong lineup of preachers and singers will take the stage between business sessions at this year's Georgia Baptist Convention annual meeting set for Nov. 8-9 in Jonesboro.

"Anyone looking for inspiration will find it in Jonesboro," said President Kevin Williams, pastor of First Baptist Church of Villa Rica. "We'll, of course, take care of some business along the way, but this will be a time for Georgia Baptists to refocus on Christ. It's my hope they'll come away from the annual meeting energized and eager to get shine the light of Christ into their communities."

Preachers will include Pastor Ken Bevel from Sherwood Baptist Church in Albany, Pastor Kyle Walker from First Baptist Church in Cartersville, and Pastor Herb Reavis from First Baptist Church in North Jacksonville, Fla.

First Baptist Villa Rica's worship leader, Mark Camp, along with the church's praise team and celebration choir will be singing as will The Old Paths Quartet, an Atlanta-based gospel group.

Georgia Baptists who arrive a day early can attend an inspirational rally that begins at 6 p.m. on Nov. 7. The rally will include music by Scott Allred and the Jonesboro Worship Ministry.

For more information about the annual meeting, visit https://gabaptist.org/events/gbc-annual-meeting/.