In a poll on The Index's Twitter account, 87% of those responding agreed with Georgia Governor Nathan Deal's position – joining 30 other governors across the country – in protesting the relocation of Syrian refugees to their states.
The debate has intensified over recent days, now including a theological background that pits welcoming others into the country while utilizing stewardship in protecting one's home and family. Online, Bible passages of the Good Samaritan as well as being wise as serpents and innocent as doves when dealing with an enemy have become part of the discussion.
Mike Dorough, who was recently named pastor at Riverbend Baptist Church in Gainesville, applauded Republicans asking for some contemplation prior to allowing thousands of refugees in before an adequate vetting process can be established.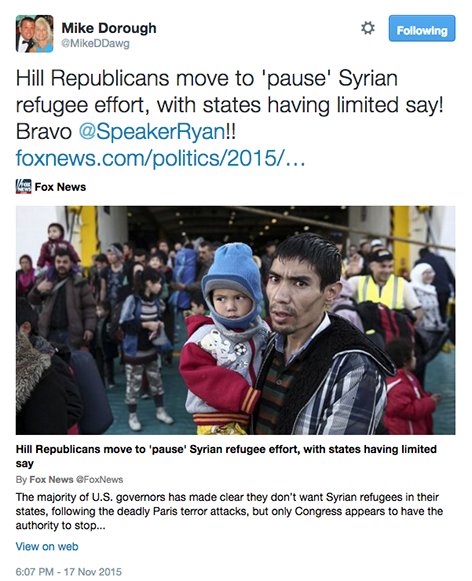 Pastor Brad Whitt of Augusta, whose comments were noted in yesterday's story posted by The Index, followed up with another observation.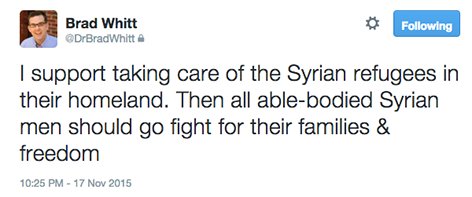 Jason Sanders, pastor in Jackson, took issue with a position that expressing caution toward welcoming Syrian refugees into the country wasn't Christlike, writing on his blog "Is it really unChristlike to question the narrative when it has already been documented that at least one refugee agency does not track refugees once they enter the country and that one of those refugees has already gone missing?"
Sanders went on to comment on the complex relationship mentioned in Matthew 10:16 (cited above). "... [M]ost of us have grown to believe that compassion and common sense cannot work together when in reality they are two sides of the same coin. If you don't believe me, try writing your name, social and checking account number on the bathroom wall of some place where someone in need might be able to find it."
Reflecting the mix of opinions of other Christians online, Pastor Steve Dresen of Memorial Baptist Church in Sylvania posted to Facebook: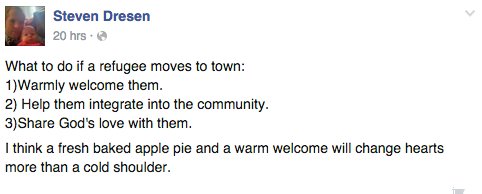 Adding to that, Dresen said, "In situations like these different individuals and groups have different responsibilities. While the government has the responsibility of protecting against threats, we as Christians also have the biblical command to love our neighbor as yourself and to do good to all.
"Whereever a refugee ends up be it here or elsewhere we have a commission from our Savior to minister to them while pointing them to Christ. The Savior who was once a child refugee in Egypt laid down his life for these people and we must share that news with them."