In 2016, the average Georgia Baptist church baptized only three children for the entire year. But a look at the median number shows that half of all churches reported just 1 or no baptisms for the age group.
During the same year, the average Georgia Baptist church baptized only one teenager; but the median number revealed half of all churches reported no teen baptisms.
60% of those who grow up in church and walk away do so between the ages of 18-22.
Only one in eight Georgia Baptist churches have vocational leaders over children and/or teens. Seven of eight are led by volunteers.
The greatest challenge facing the churches is adapting to and connecting with the next generation, says State Missionary Steve Parr. That is why the Georgia Baptist Mission Board launched a new initiative this year called ReachingNextGen. Parr is championing the outreach to a generation that has fallen between the cracks in Baptist evangelism efforts.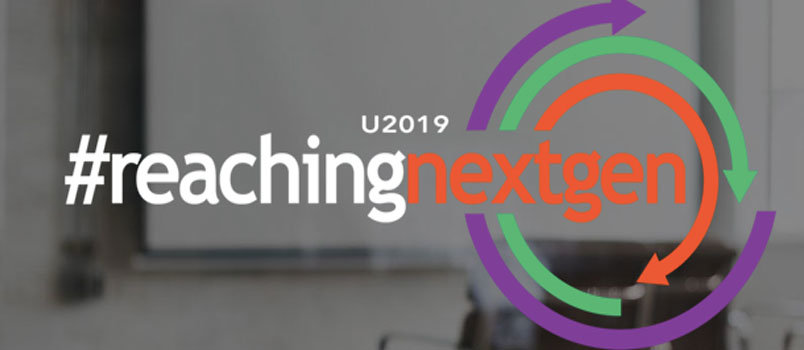 A book released in 2015 by Parr and fellow state missionary Tom Crites laid the groundwork for the renewed emphasis on reaching children and youth. In that 215-page tome, titled
Why They Stay
, it was reported that only 20% of young adults who were active in church as teens were still active in church at age 29. They also stated that in America only 16% of all churches across every denomination have a significant young adult population. The authors surveyed nearly 1,400 young adults from all over the country from different traditions and backgrounds. Of those surveyed 99% claimed to be Christians and 93% indicated they were church members. When the survey was analyzed the authors discovered 15 factors that make a great difference in the likelihood that children and teens will remain in church as adults. There were ten issues that make somewhat of a difference in lifetime involvement and five surprises that do not make as much of a difference as one might think. The goal of the book, Parr explained, is to help parents, pastors, and church leaders know what to do to insure the likelihood of teenagers who are currently attending church to remain faithful to the church when they turn 30.
The Georgia Baptist Mission Board hosts a series of informational and training sessions statewide to help church leaders understand the problem and receive tools to be a part of the solution. A series of roundtables and conferences are now on the calendar for the upcoming Fall season. Parr urged church staff to make note of the events to be sure their congregation is represented as they strive to address this critical issue. Rountables are peer-to-peer learning environments while conferences are three-hours of fast-paced learning experiences from top-level leaders. The target for the roundtables are professional ministry leaders and the target for the conferences is anyone who works with children and students. Roundtables are conducted during the day and conferences are evening sessions, Parr explained. The content of the roundtables is determined by the participants and the topics for the conferences are determined by the state missons staff and the presenters. Conferences will be live streamed but roundtables will not due to their format. Leadership Rountables are scheduled in September in six locations. These events are for pastors, youth pastors, children's pastors/directors, college pastors, and other NextGen leaders. Presentation and discussion will be focused on how the church can be effective in reaching the next generation – those 19 years of age and under. Times and locations include:
Two conferences are also scheduled for mid-October.
Oct. 15, West Acres Baptist Church-Evans, 555 Gibbs Rd., Evans. Click here for details and to register.
October 22, Mt. Zion Baptist Church-Jonesboro, 7102 Mount Zion Blvd., Jonesboro. Click here for details and to register.
Readers wanting to familiarize themselves with how churches are already embracing ReachingNextGen can read stories already covered by Index writers. For example: In April of this year, Senior Editor Gerald Harris featured
Newington Baptist Church
and the number of students who were baptized on Easter Sunday. And in July 2017 he wrote about
Britt David Baptist Church
near Columbus and its next generation outreach. In March of this year her
wrote
about how reaching millennial could ignite the fires of revival. In January, Editor Scott Barkley wrote how
Pauline Baptist Church
near Quitman has become proactive in having healthy children's and student ministries. In June 2016 he interviewed Justin Carter, millennial pastor from
Bellview Baptist Church in Rockmart
, on his view of reaching his generation. In January of this year, Managing Editor Joe Westbury focused on how Georgia Baptists are reaching the next generation of immigrants and DACA children through the literacy missions ministry of
Memorial Baptist Church
in Moultrie. In July 2017 Georgia Baptist Mission Board Executive Director wrote, in his
Open Door Column
, how the Board's annual summer
SUPERWOW
gatherings bring thousands of next generation youth together in an evangelistic summer camp setting. To read these and other stories, type in "Reaching Next Gen" in the search engine on the right hand side of the home page.
The statistics are well known and very sobering.