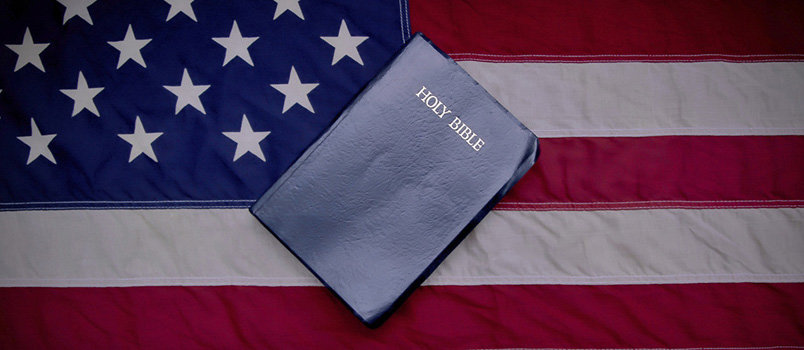 Georgia needs, and deserves to have, a Religious Freedom Restoration Act.
Georgians have worked diligently over the past couple of years to get such a law on the books. Similar legislation has already been approved in more than 30 states. We are clearly the Johnny-come-lately to this legislation as every state that touches Georgia already has this religious liberty protection for their citizens.
As you may know, on April 5 Phil Bryant, the Republican Governor of Mississippi, signed House Bill 1523 within hours of receiving it on his desk. This religious freedom legislation provides for the citizens of Mississippi the protection we seek for the citizens of Georgia. A lot of people worked very hard to get this bill passed in Georgia this year. Finally, it was approved by both the Senate and the House and was sent to Governor Deal's desk for his signature.
His response to all of this good effort for a wonderful cause is to veto the bill. Like many of you, I watched the live stream online as the Governor announced his plans. I was waiting for the words to come out of his mouth that he would honor the hard work of both chambers and the strong efforts of people of faith throughout Georgia by signing the bill. Instead, he said he would veto the bill. Honestly, it made me feel physically ill to hear the Governor's announcement.
Like many of you, I asked, "Why?" Surely, he didn't buy the frail argument that this bill would guarantee discrimination against homosexuals. Surely, he didn't believe that the well-rooted motion picture industry in Georgia would pull up stakes and move somewhere else. Surely, he didn't believe the NFL would bypass Atlanta for the Super Bowl game in order to move it to another state that already has a Religious Freedom Restoration Act in place.
Surely, the Governor didn't worry about Disney's threats to pull out of Georgia. If they did, wouldn't they have to close Disney World since Florida has already signed into law a Religious Freedom Restoration bill? The hypocrisy of Coca-Cola, Home Depot, Delta, Disney, and others that gladly carry on with their business in states that have already approved the very same legislation we are seeking in Georgia is colossal if not laughable.
For years we have sought to engage our Georgia Baptist family in speaking up when matters that need the strong support of believers are being considered under the Gold Dome. This year we saw the best involvement in 25 years. I want to thank all of you who called and wrote your senators and representatives, the Office of the Speaker, the Office of the Lieutenant Governor, and the Office of the Governor. You had a huge influence is stopping gambling legislation that would have done a lot of harm to Georgia. We might have had casinos coming to Georgia had you not taken a strong stand in opposition. Thank you!
This article gives me a good opportunity to express my personal appreciation for Lieutenant Governor, Casey Cagle. Casey is a fine Georgia Baptist and a member at Blackshear Place Baptist Church in Oakwood. I was in California teaching at Golden Gate Seminary when Casey called me to talk about his efforts to secure Religious Freedom legislation this year. He told me that he would be moving it out of committee that day and to the floor of the Senate for a vote, and that is precisely what he did within a couple of hours. Thank you, Lieutenant Governor for your extraordinary efforts!
I want to thank Mike Griffin, who labored for an unhealthy number of hours to help all of us have a voice at the Capitol this year. I have never seen anyone work with more commitment to his responsibility than Mike Griffin. Working at Mike's side this year was Tom Rush. Tom was a tremendous asset to our work at the Capitol and provided some great support for Mike. These two men made an outstanding team during this legislative session. Please express your appreciation to them for a job well done.
So, where to from here? We will not cease our efforts to secure the Religious Freedom Restoration Act that we need in Georgia. Efforts are already underway to have a stronger and more successful effort in 2017. This matter will never go away until it is on the books in Georgia. The community of faith in Georgia has a right to have protection for the free exercise of their religion. This is a core value of America and of Georgia.