Recently I walked down Memory Lane when I preached a Homecoming Service in a church located in the northern reaches of Kentucky's bluegrass, just minutes north of the Ark Encounter. I had been called to pastor this church fresh out of Divinity School at the not so ripe age of twenty-five. Now, I am living on borrowed time, having used up my three score and ten; and, most everyone who remembered Joanna and me are also living on borrowed time. One of these members is an octogenarian who suffered an indescribable loss right after I left that church for Atlanta. His teenage son was killed in a tractor accident and I was called back to Kentucky to speak at a graveside service. That loss not only sent shock waves through his family and my former church, but through my wife Joanna and me. Only months prior to the accident Russell, his wife, daughter and son had visited us in Atlanta where we had a jolly good time climbing up Stone Mountain and panning for gold in Dahlonega. The question I faced forty years ago is one that rises its head quite often when an unforeseen tragedy strikes, like the nine of eleven family members who died when a duck boat sank in Missouri: It is a Why, What, Who, and most importantly How Question that must be answered even if it is unanswerable.
How do we "ANSWER THE UNANSWERABLE" questions of life amidst the context of faith and grief? What does a young minister (as I once was) or an old minister (as I am now) say when standing in a cemetery by an open grave?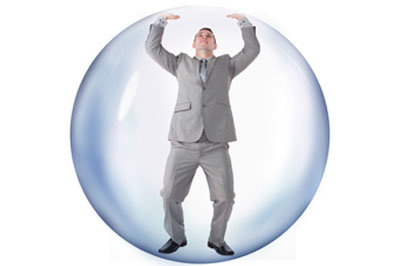 First and foremost, I must confess my utter inability to offer anything approaching an answer that can satisfy a broken heart and bruised mind! It is comforting for me to realize that even the brightest and best pastors, theologians, and writers have humbly thrown up their hands and said in effect: "We cannot begin to answer what is unanswerable for our finite minds cannot probe the mysteries of life that stretch beyond death into eternity!" We just don't have that eternal perspective, and how can we expect God to fit what He sees and knows into our limited range of understanding. This was a lesson taught to Job by God.
Second, I must express my heartfelt and mind-boggling thankfulness that God is with us in the midst of such agony even if we don't sense his presence. Job was not aware of God's presence until God revealed Himself to have heard every word Job and his "friends" had uttered! Even though Jesus cried out on the cross, quoting Psalm 22:1, "My God, My God, why have you forsaken Me?" he voiced what he felt as the Son of Man before He later prayed to His ever present Father: "Into Thy hands I commend My Spirit." Back there in Kentucky, as I stood by the open grave of sixteen year old Keith, I was so thankful to know that the young man I had baptized was now with God having walked with him through the Valley of the Shadow of Death. I was also thankful to know that God was also standing with us in that cemetery right next to his family and would be walking with them through the Valley of the Shadow of Grief. The more I have served as a pastor the more thankful I am for God Who has come not only to live among us, suffer with us, and die for us, but to live in us through the presence and power of the Holy Spirit. His love for us reaches into our heart, soul, mind and body where He, Lord of Lords, takes up residence so we never need to feel alone or isolated. He is not just Immanuel, "God with us," but also "God within us" as the Apostle Paul said in Gal. 2:20: "Christ lives in me!" Hallelujah!
Third, I must bear witness to our faith that God has become a part of us so that He can save and change our lives, turn us inside out and rightside up, and orient us toward a future and an "eternal weight of glory" that is beyond our wildest imagination or any kind of man-made utopia, paradise or Shangri-La. No matter how many years we live on earth, no matter how much we acquire or achieve, we shall never be satisfied and fulfilled until that day we experience a great and grand reunion with our loved ones (like Keith) who will welcome us into God's Kingdom and eventually His New Heaven and New Earth! Most every pastor has to think about death far more than most people, certainly far more than most irreligious folk. For example, I love to ask secularists, humanists and atheists how much time they have spent in a cemetery. How much time have they spent thinking about death and what happens afterward, and what they can say to those who are grieving or facing imminent death. This is the Life and Death issue. It is one that the Christian can answer with assurance.
One of my favorite stories about the death of a little boy dying ever so young was told by Peter Marshall who died before he reached his three score and ten. He tells how a mother noticed that her little boy was ever so quiet one night. She asked him if anything was wrong. He replied: "Mother, what is it like to die? Does it hurt?" What could she say? What would we say? She prayed for help, and then seemingly out of the blue she knew what to say:
Son, do you remember how you used to play so hard all day that when night came you sometimes fell asleep on the couch. This was not your bed. It was not where you belonged, but you stayed there for a little while. When you woke up in the morning you would be in your own bed in your own room. You were there because someone had loved you and taken care of you. Your father had carried you into your own room. Death is like that, son. We just wake up one morning and find ourselves in the other room, in our room where we really belong, because our Father in Heaven loves us so.
That answer satisfied that little boy. It satisfies me, too.