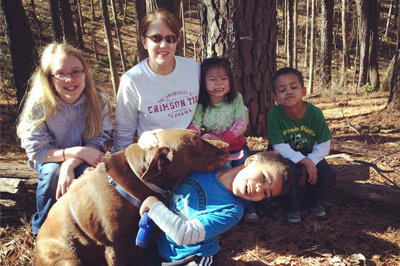 1 John 3:1-10 Keith Fordham, evangelist
John tells us that we are living in the end times (1 John 2:17-19 & 22; 3:2). He reminds us that this world and its lusts are passing away. He encourages us instead to abide in the will of God that never passes away. John warns of the future antichrist (singular) "who opposes Christ in the guise of Christ." He warns us of many antichrists (plural) in the form of false teachers. Denying that the virgin-born Christ is come in the flesh is the spirit of antichrist. The spirit of antichrist precedes the future antichrist that John refers to as the Beast from the Sea in Revelation. This evil spirit is in the world today and is the Christian's enemy (1 John 4:3). The spirit of antichrist is seen in America in our public schools: 1. No Bible reading, 2. No prayer, and 3. No teaching that God created the heavens and earth. The Supreme Court's legalizing of homosexual marriage and using the term "sexual rights" goes against God's will, thereby denying both the Father and the Son. A college professor said, "Jesus did not have to be born of a virgin to save you from your sins." He was wrong! If Jesus was not born of a virgin, not a word in the Bible is true (Is. 7:14) and we are still in our sin. Jesus was virgin-born and took on flesh (Phil. 2). Christ humbled Himself to be our Kinsman Redeemer, for only a man could open the Scroll of Revelation 5 to redeem creation, and reveal God's will. By coming in the flesh Jesus was able to die, be buried, and rise from the dead. Jesus Christ revealed God's love for all mankind by giving His Life for us. The phrase "what manner of" (3:1) is one Greek word. "Potapos" emphasizes origin. This love came from outside this world and is the agape love that only God can provide. It is costly love that can only be experienced by those who receive Christ (John 1:12). When you receive Christ you are adopted into God's family by the new birth. A surgeon came forward in a Billy Graham meeting. He told his counselor, "I prayed the prayer after Billy, but Christ is not in me. I do not understand Christ coming into your body; do I need to be cut open?"
This love came from outside this world and is the agape love that only God can provide.
My dad answered, "God is a Spirit: and they that worship him must worship him in spirit and in truth" (John 4:24). My dad went on to say that when you ask Christ into your heart, the Spirit of Christ, the Holy Spirit enters into the 'real you'. He cleanses you of your sin, indwells you, and makes you His child." This time the surgeon got it. He prayed with understanding and became a child of God. There is no sitting on the fence: to confess Christ as God come in the flesh is life eternal. Not to confess Christ is death eternal. You are either for Jesus or against Him. The word "antichrist" is made up of the prefix "anti" meaning "against" or "in place of Christ." No one takes the place of the "God Man" Jesus Christ of Nazareth. Neither is there salvation in any other… (Acts 4:12). Some things we will not know until we see Jesus face to face. …We shall be like Him … (1 John 3:2). No more sin, death and pain. In new bodies we will experience perfect fellowship with God. Our mind on highest tip-toe cannot imagine what God has prepared for those who love Him.
Not to confess Christ is death eternal. You are either for Jesus or against Him.
Jesus shall appear and us being like him ties to the Rapture (Harpazo) of 1 Thessalonians 4. Paul was in Thessalonica three weeks. Among the very first things that new Christians were taught was that Jesus shall descend from heaven with a shout, that the dead in Christ would rise first and that one generation of Christians shall be caught up to meet the Lord in the air. The appearing is also tied to I Corinthians 15:51-58 where Paul uses the word "allasso" – changed to talk about the transformation that occurs to our bodies when we see Jesus. The Rapture is motivation for you to purify yourself (vs. 3). There is no room on the throne of your heart for Jesus and you. We must die to self and yield to the indwelling Christ. John describes sin as lawlessness (vs. 4). The emphasis is on sin (singular). Sins (plural) are the fruits that come from sin that is the root. Because God loves us, He has rules and disciplines us. John is not contradicting himself when he emphasizes that those born of God do not sin. (vs. 9) In 1:8 John says, "If we say we have no sin, we deceive ourselves, and the truth is not in us." John never says that a Christian is without sin. Rather John uses the present continuous verb tense; "Whoever is born of God does not continuously practice sin," while those who are not born of God continuously sin. A lost man and a saved man can commit the same sin. However, the believer cannot stay in sin and be happy. The reason is the Holy Spirit, (heavenly seed) that indwells us will discipline us and make us miserable so that we cannot continue in sin. Norman Geisler says, "If a pig and a lamb fall into the mud, the pig wants to stay there, but the lamb wants to get out. Both a believer and an unbeliever can fall into the same sin, but a believer cannot stay in it and feel comfortable."
True Christians love each other (vs. 10).