I love people with ambition, drive, determination, and vision. Tim Riordan, pastor of Sonrise Baptist Church in Newnan, is just that kind of person.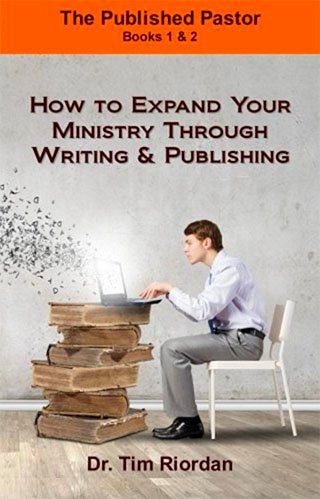 He has written, "When I was nineteen years old I made a list of 100 things I wanted to do in my life." Some of those things were rather daring, like dog sledding across Alaska, kayaking through the Grand Canyon on the Colorado River, and scuba diving at the Great Barrier Reef.
One of the things on Riordan's bucket list is writing ten books, and he is well on his way to accomplishing that noble objective with eight books written and published. His most recent book is How to Expand Your Ministry Through Writing and Publishing.
I have written a few books through the years and wish Riordan's book had been available in the 1970s. The book is extremely well written, extraordinarily helpful, and as practical as a Bible is to a Gospel preacher.
Riordan's book is actually a merging of two books, Expanding Your Ministry Through Writing and How to Write and Publish Books into one savory volume. I have carefully chosen the word "savory" to describe the Newnan pastor's recent book, because while the book is informative and methodical, it is also filled with personal experiences, anecdotes, illustrations, and pithy statements.
However, when it comes to providing ample motivation and comprehensive information for writing a book Riordan has not left a stone unturned. His sections on "Advantages to a writing ministry" and "Consider your preaching plan" were particularly insightful.
For pastors interested in writing a book, this work by Riordan is an essential. But for those who have little or no interest in writing a book, Riordan's book may provide the inspiration you need to put book writing on your "bucket list." For others the book will simply be a great source for sermon planning and preparation.
For more information about Tim Riordan's books go to www.greentreepublishers.com.