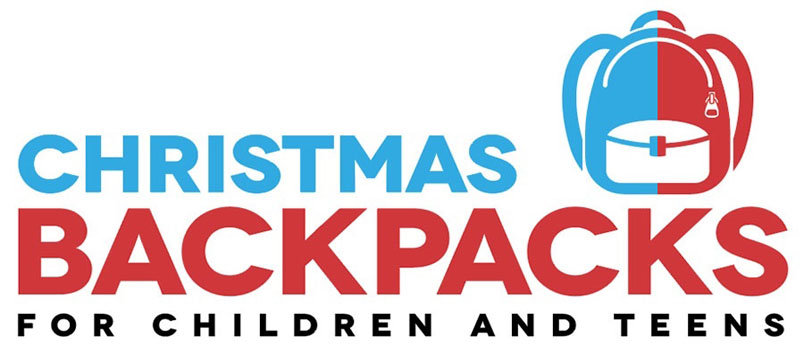 Nothing brings joy to a child's heart like gifts at Christmastime. But families living in poverty rarely have the funds to provide those items and children learn to do with as their friends relish their new joys or clothes.
For the sixth year Georgia Baptists are making sure no child is left behind and that each child in its Christmas backpacks outreach also hears the gospel, as well. Georgia is, by far, the largest contributor to the annual ministry which includes 9 state conventions. The growth of the ministry has been staggering, says Appalachian Mountain Ministry Director Bill Barker.
The collection began in 2012 when 489 churches collected 7,331 backpacks and saw 237 professions of faith. Last year on its fifth anniversary, 4,958 churches throughout all 9 conventions distributed 74,376 backpacks and recorded 2,125 salvations. Those 5 years of cooperative missions among all Baptists have now resulted in 235,677 backpacks delivered through 4,958 church and 6,864 new believers ... children as well as parents and grandparents.
Pat Wilks, Georgia Baptists will have five collection sites to choose between, or messengers can bring their boxes loaded with Christmas joy to the site of this year's annual meeting. The Nov. 11-13 business and worship event will be held at host church Second Baptist Church in Warner Robins.
The five statewide collection sites include:
Monday – Wednesday, November 5 – 7: 9 AM – 2:30 PM each day
Indian Creek Baptist Church– 11091 Old Federal Road, Carnesville

Tuesday – Thursday, November 6 – 8: 9 AM – 12 PM each day

*Northside Baptist Church– 4605 Murray Avenue, Tifton

Monday – Wednesday, November 5-7: 9 AM – 1 PM each day. Deliveries are requested to be made to the Steeple side of the Church. Call ahead if delivering a large load.

Trinity Baptist Church– 1170 Rome Road, Calhoun

Monday – Wednesday, November 5 – 7: 9 AM – 12 PM and 1:30 PM – 4:30 PM each day
Contact Stuart Lang to arrange pick-up and transportation of the backpacks for you: backpacks@gabaptist.org. (For logistical scheduling, all requests must be received by October 26 for pickup the week of November 5.)
The backpacks will be color-coded for boys or girls, with slightly different content such as gifts. For more information, including how to purchase separate items for boys or girls, visit the Christmas Backpacks website here.