DULUTH – Chuck Johnson will serve as the Georgia Baptist Mission Board Missions consultant for the Central regions of the state starting May 1. Johnson joins the GBMB following shifts in the Missions team. Rolando Castro now serves as the Church Planting Network consultant for the Missions team. Previously, he served as the Northwest regional consultant. Keith Ivey serves the Northern regions, and Samuel Ayala serves the Southern regions of the state.
Johnson is a graduate of Shorter College and Southwestern Baptist Theological Seminary with degrees in communication and youth ministry. Johnson began to hear the call to missions attending Centrifuge youth camps each summer.
"I was able to hear from missionaries each summer about how God was at work around the world," Johnson said.
During college, Johnson served as a summer missionary in Western Canada. He went on to serve on Centrifuge and Mission Fuge teams in the US, Europe, and Asia during and after seminary. Johnson said he felt called to be a media missionary helping to reach students. Johnson taught mass media on the high school and college level, as well as serving as a student pastor in Georgia and Mississippi.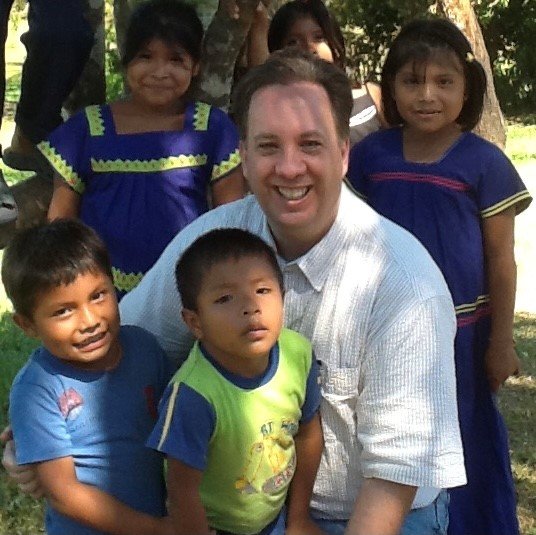 Chuck Johnson served throughout Latin America as an International Mission Board missionary.
Johnson served 20 years with the IMB throughout Latin America. He was able to connect US churches with IMB missionaries throughout the Americas to help plant reproducible churches and train young pastors. Johnson said he also had a real passion to see young adults come on mission trips and work with the missionaries. He also knew that one day he would see missionaries going around the world from the different Latin American countries. Today that vision is coming true.
"I am really excited to work back in Georgia to help our churches train up the next generation of missionaries who can use good mission strategies to impact lostness here in Georgia to the Ends of the Earth," Johnson explained. "One out of every two Southern Baptists go on a mission trip to that part of the world. Youth groups feel safe, the language is familiar, and the distance is not that far."
So the Americas affinity is not only accessible but also strategic in empowering a second generation of missionaries from Central and South America to other parts of the world that might be closed to North Americans.
Much of the ministry focuses on encouraging churches to begin evangelism and outreach projects that could lead to a church plant. Training local leaders is also a priority.
"It's a wonderful opportunity for teens to reach other teens because young adults relate so well to each other," Johnson said. "The locals love to practice their English on those who come and bonds grow very quickly."
Johnson expressed his appreciation for partnerships with churches and the funding provided by the Cooperative Program for missions. He indicated that God has richly blessed the work in the Latin America and specified, "The Caribbean has turned from a mission field to a mission force."
Chuck now lives in the Barnesville area and, drawing from his personal missions experiences, will serve the East Central and West Central regions of Georgia to help them better engage their mission fields locally, regionally, nationally and internationally.
---