Georgia's signing nurse, Judy Hayes, center, made headlines in The Christian Index.


By Roger Alford

From my seat at The Christian Index, I have a closeup view of all the amazing things Georgia Baptists are doing for the cause of Christ. I've been struck not only by the volume of work you do, but also by how much fun you have doing it.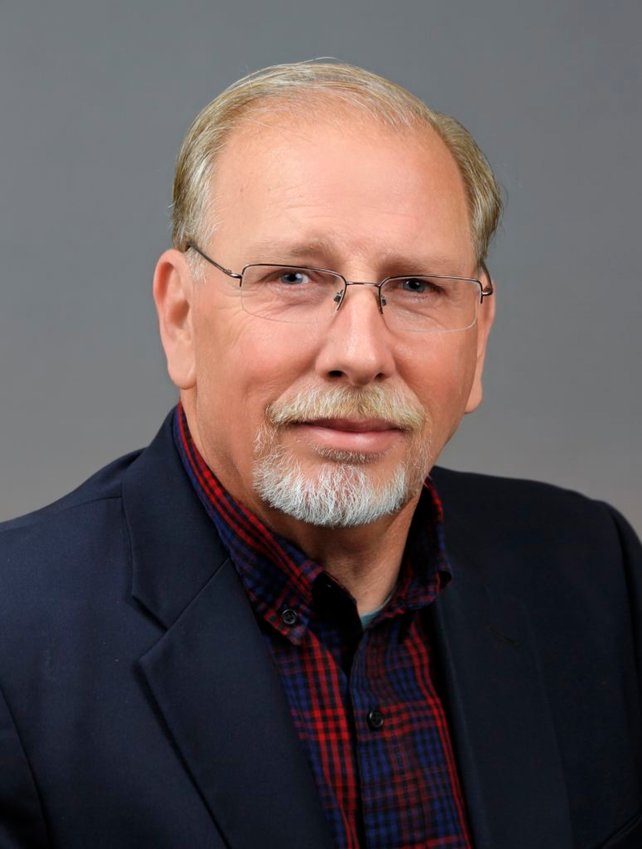 Roger Alford
I count it a great privilege to get to tell your stories. They're often heartwarming and always so very meaningful.
The other day, I told you about the singing nurse, Judy Hayes, who uses her beautiful voice to lift the spirits of cancer patients at Atlanta's Piedmont Hospital where she works. I enjoyed telling you about a group of retirees who go on long hikes in wilderness areas to do backcountry evangelism. Simply put, these fellows tell people they encounter on remote trails about Jesus and lead them to salvation.
Then, there was the harrowing tale of Jack McCart and his wife Greta who survived a violent tornado by kneeling at the foot of a cross inside Newnan's Unity Baptist Church while the entire building was being ripped apart piece by piece by 170 mph winds.

There have been so many other interesting stories, like the one about Barbie Doll, a staffer at Snellville First Baptist Church who has lived her life with perhaps the most famous name in the world, and Pastor Larry Harmon, a once bashful country boy who grew into a bold preacher who baptized 2,500 new believers.

Stories about Georgia Baptists have been the bread and butter of The Christian Index for nearly 200 years and always will be. We take seriously our responsibility to tell those stories.

The primary responsibility of every newspaper is to cover its community. The Atlanta Journal Constitution covers Atlanta. The Macon Telegraph covers Macon. The Augusta Chronicle covers Augusta. And we, of course, cover the Georgia Baptist community, which is the largest community in the state with some 1.4 million people.

Unlike the 200 or so secular newspapers across Georgia, our community isn't a geographical one, but instead it is a faith community. We're bound together not by topography but by our theology.

That's why we place such a premium on our coverage of Georgia Baptists. It's what we do.

But we also understand that every good newspaper must also inform its community about what's going on in the rest of the world.

Why should Georgia Baptists have to rely on secular newspapers with their secular worldviews to receive crucial information?

Why shouldn't Georgia Baptists get their state, national and world news from a newspaper with a decidedly Christian worldview?

The fact is someone is going to inform Georgia Baptists about what's going on in the world. Shouldn't it be us?

We at The Christian Index believe we owe it to our community to provide the information our people need to make sense of the world around them. After all, how can Georgia Baptists possibly engage the world if we don't have accurate, trustworthy information about what's happening in the world?

I say all that to tell you that we're looking at ways to expand the news we provide to you. We want to give you the latest information about every significant event that's happening, wherever it's happening. You'll see us moving in that direction in the weeks and months ahead. An upgraded website is under construction. And we're working on a partnership with the world's largest and most trusted newsgathering operation to get access to literally hundreds and hundreds of fresh stories every day.

Through most of the life of The Christian Index, we have been limited in how many articles we could share by the amount of space on a printed page. But since the newspaper moved online several years ago, we have no such space limitations. We can provide you with all the state news, all the national news, all the world news, all the business news, all the sports news, everything, without ever having to worry about running out of space.

You know, Georgia Baptists are a people of varied occupations and interests. We work on farms and in financial institutions. We're manufacturers, mailmen and managers. We're inventors, investors, in-home caregivers and independent contractors. We're preachers, paralegals, pharmacists, painters, paperhangers and parachute packers.

We love to hike, hunt and horseback ride. We love to fish, fly and throw Frisbees. We love golfing and grilling and guitar picking.

We love the Braves and the Bulldogs, the Falcons and the Hawks, and the Eagles and the Owls. We love the Panthers and the Bears. We love the Yellowjackets. We love all our teams.

The age-old excuse that we just don't have the space to share those kinds of stories is no longer true. So, be watching, as we continue to lay the groundwork for expanding our services to you.

The world of journalism has changed dramatically over my nearly 40 years in the business. We're able to accomplish far more today thanks to advances in technology.

For me, it's really exciting to apply some of those advances here at The Christian Index.

The overarching goal is to provide you more stories from our Georgia Baptist community while also providing you comprehensive, unbiased coverage of the world around us.

Truly, if we are to engage the world, we have to know what's going on in the world.