STATESBORO — As an engaged couple 19 years ago, John and Kelli Crunkleton felt God calling them to adoption or foster care. But, God had called the couple to many things.
During their first year of marriage, they spent a summer in Russia. Soon after, they were led to serve in Asia through the International Mission Board. While serving overseas, God added to their family biologically with five children in six years. About a decade ago, they moved back stateside, with John pastoring in Kentucky before moving to pastor Skidaway Island Baptist Church in Savannah.
Through all of that, the burden for orphan care or caring for the "disenfranchised among us" never really waned in their hearts, he said.
"We considered international adoption," he shared. But, "I just continued to be burdened for the fact that there are so many children right here in our own backyard who need care, who need the love of God in their lives, and we can provide that. God has blessed us to be able to do that and with love to give."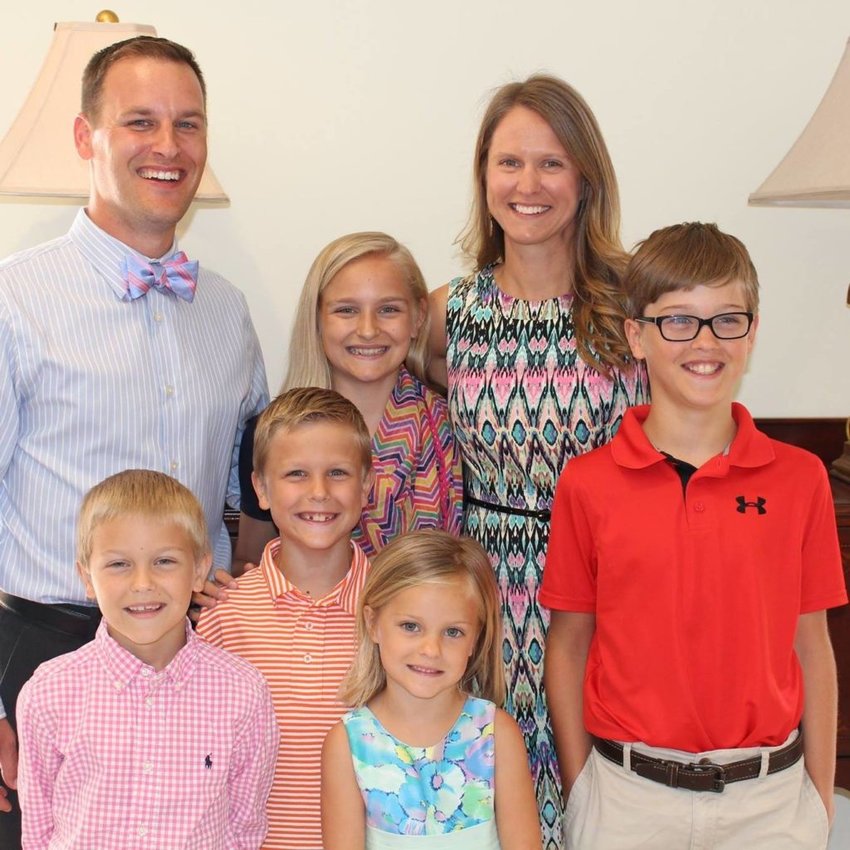 John and Kelli Crunkleton with their 5 children. They are awaiting a placement for a foster child. FACEBOOK PHOTO
The Crunkletons are motivated to foster by that burden and the gospel.
"Seeing a need that we have (our sinfulness) and how God has adopted us, we see the need to be able to help others in the midst of where they are," he shared.
It's not just the Crunkleton parents who caught the vision to expand their family. The Crunkletons, who are waiting to hear that they are officially allowed to foster care from the Georgia Division of Family and Children Services (DFCS) decided it was time to pursue this after prompting from their children, specifically their 15-year-old daughter.
"I really feel our kids helped push us along to really pull the trigger on this," Kelli said. "The culture in our family for so long has been about loving and in the anticipation that we've said adoption or foster care would be a part of our family story in some way."
Some nights, one of their children would look at an empty chair at the dinner table and ask, "When are we going to get that kid that's supposed to fill that seat?" The family finally decided it was time when their oldest daughter said, "I only have three more years left in our home. I want to be a part of this journey if this is what we said we want to do."
Kelli said they are all aware there will be challenges for which they just can't prepare. But here is where their COVID-19 mantra applies: "You don't really know what you're in until you just walk it. You take one day at a time."
John is hoping that his family's heart for foster care is a "visual gospel" and spreads to his congregation as well.
"We step into this with sin and depravity in our lives. We step into this knowing that we weren't a part of God's family until He redeemed us, until He adopted us. That's a part of the narrative I want my church family to hear and see. I want them to be able to experience that in a visual gospel," he explained.
Families4Familes
And the need is great. Within an hour radius of Jonesboro, 700 children wait in the foster care system. For the state that number jumps to 14,000.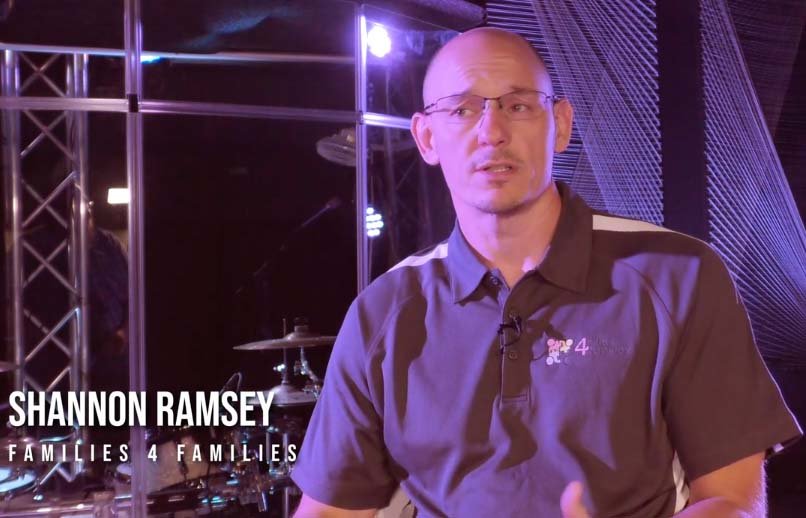 Shannon Ramsey, director of recruitment and retention for Families4Families in Statesboro. SCREENCAPTURE
While COVID-19 cut children off from adults who would typically recognize the signs of abuse – doctors, coaches, teacher, etc. – Shannon Ramsey, director of recruitment and retention for Families4Families in Statesboro, expects cases to rise as schools open up again.
Familes4Families was founded by Wayne Naugle after he and his wife, Kelli's, lives were changed by adoption through foster care. Now their mission is "to come alongside of your family to support you in ministering to other families who are hurting in the foster care system," the website says.
"We come alongside and are contracted through DFCS to train, recruit, equip, and maintain foster families," Ramsey shared. Essentially, Families4Families does the same thing DFCS does, but "we strategically and purposefully partner through local churches, because as a faith-based organization, we want to see the children who come into care be in Christian homes and get to be a part of a church community as well."
Families4Families understands that, often, a foster family is set up to not only impact a child's life but also their biological family's life.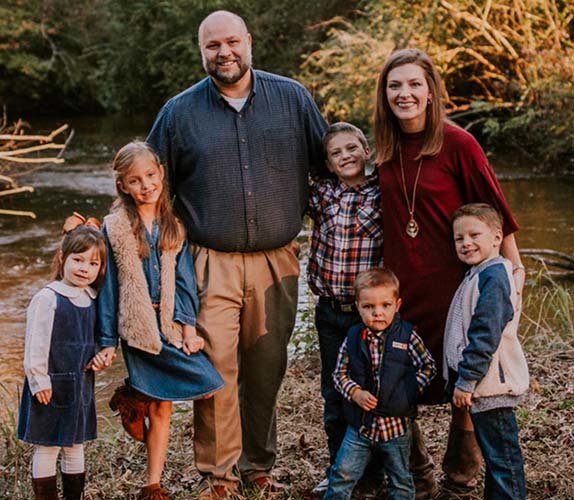 Todd Wiggins, pastor of Southbridge Community Church in Statesboro, and family FACEBOOK PHOTO
Todd Wiggins, pastor of Southbridge Community Church in Statesboro, shared a story of a family in his church who got the opportunity to do just that.
This family welcomed a foster child who was taken out of an abusive situation. "But through that time, they were able for several months just to love on that child, to provide him a stable environment. They were able to bring him to church. He was able to worship with them here," Wiggins shared.
A few months ago, the family celebrated that the child was placed back in the care of his father. "His father has made a deep connection with that family. Now he's doing well. He's starting to improve and finding stability in life, and the whole family has been engaged with the gospel just because a family here in our church loved on and reached out to a foster child in time of need."
Families4Families also seeks to keep foster families connected to those in the local church who can support and encourage them on the journey, as well as provide training, resources, and practical support through the ministry.
How to engage in orphan care
Any church can be a part of orphan care, Ramsey encouraged. And Families4Familes assists in that by coming alongside those in your church who are engaged in the process of foster care or are interested in becoming engaged.  
"We want to partner with the local church because the local church has built-in support networks. A foster family can be rallied around and cared for along the way through small groups, children's ministries, and other ministry activities where those kids and those families can be supported."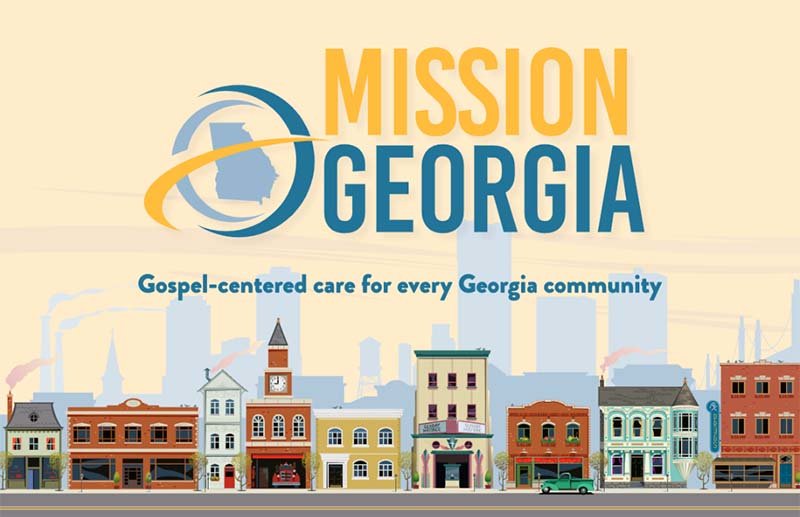 September is Mission Georgia Emphasis Month. the five areas of focus are Human Trafficking, Pre/Post Natal Care, Childhood Literacy, Refugees & Internationals, and Foster Care & Adoption.
Their goal is to make sure the church and potential foster family knows "what the pathway is, so that they can respond to that need."
Familes4Families does this in three initial ways:
Making the need known through awareness
Following up with an information session
Asking families what their next step is.
As families take the next steps, Families4Familes is there to guide them along the somewhat grueling process it takes to open a home to foster care.
"If you're called to foster care, I'd like to talk to you," Ramsey said. "And if you're a local church pastor, my request to you is let's go have lunch. Let me talk to you more about this. And I'd like to schedule a time where I can share this need with your people."
For more info on how your church can get involved in foster care, email shannon@families4families.cc or click here.