GAINESVILLE — This week's #PrayGeorgia initiative will culminate Sunday for Hispanics with a celebration and communion service Sunday evening.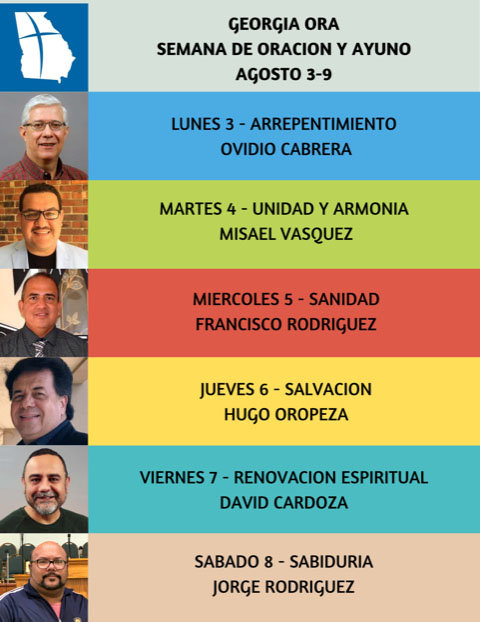 Georgia Baptist Hispanic leaders provided daily devotions in Spanish as part of #PrayGeorgia. Facebook/Special
The event, taking place at Amistad Cristiana in Gainesville, will begin at 6 p.m. and stream live on the GBMB en Español Facebook page. Due to social distancing 150 seats were available to attend in-person, but those had been filled by Thursday.
"This will close our seven days of prayer and fasting," said Javier Chavez, senior pastor of Amistad Cristiana. Chavez will bring a message at the event. Joining him will be Georgia Baptist Mission Board Executive Director W. Thomas Hammond, Jr., and Johnny Hunt, North American Mission Board senior vice president for evangelism and leadership.
Georgia Baptist Hispanic leaders have been providing videos this week in Spanish alongside those by Georgia Baptist pastors in English. Chavez reported a high level of viewership and interest.
"The devotions have been very well-received. We had 1,100 views on Monday, 980 on Tuesday, 790 on Wednesday, and [as of 2 p.m.] 750 today. A family in Americus accepted Christ yesterday, and today, my young son Nathaniel prayed to receive the Lord into his heart."
A video released on Monday encouraged Hispanics to take part in prayer and fasting this week. That video, Chavez said, has received nearly 3,000 views.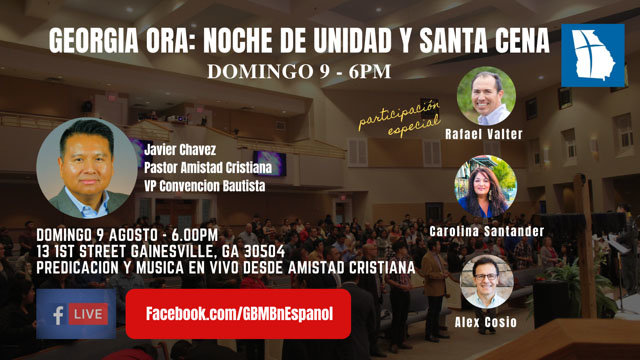 ---