Native Georgian and legendary Southern Baptist pastor Jerry Vines brings the invitation alongside praise band members of Dry Valley Baptist Church on the grounds of Summerville Trade Day. Vines preached the Easter message at the gathering organized through Chattooga Baptist Association.
---
Whether in cars six feet apart or through online means, Georgia Baptist churches gathered for worship at sunrise and during more conventional meeting times to honor a risen Savior today.
Below are a collection of screen grabs and photos submitted from around the state of those services.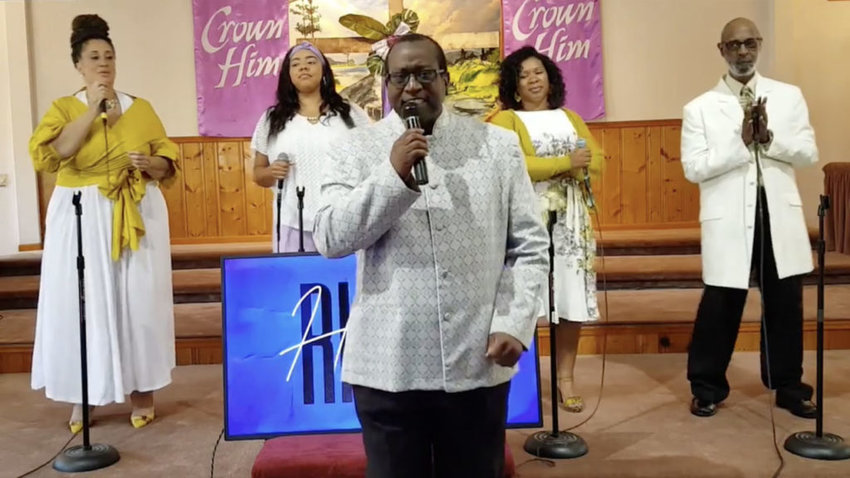 Pastor Michael Pigg of Philadelphia Baptist Church in Lithonia gives the welcome to today's Easter services.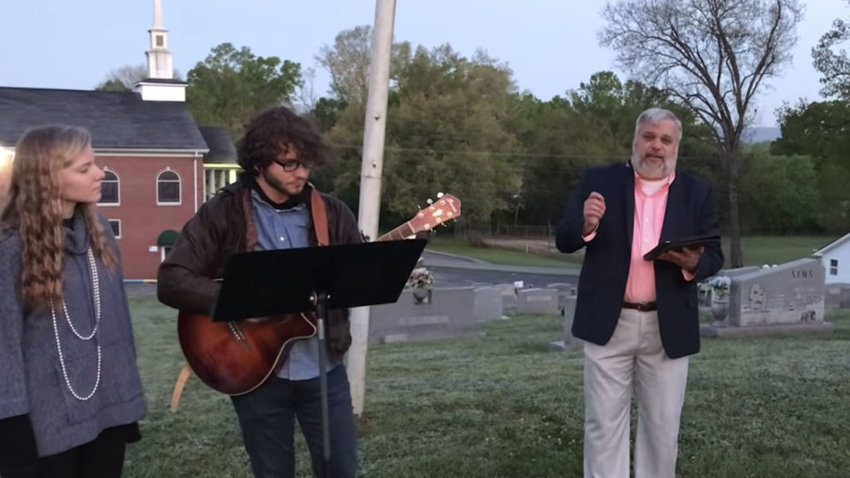 Billy Christol, youth/associate pastor at Burning Bush Baptist Church, speaks from the church's graveyard during its sunrise service today. At left preparing to bring a song are Melissa Simmons and Zack Dowis.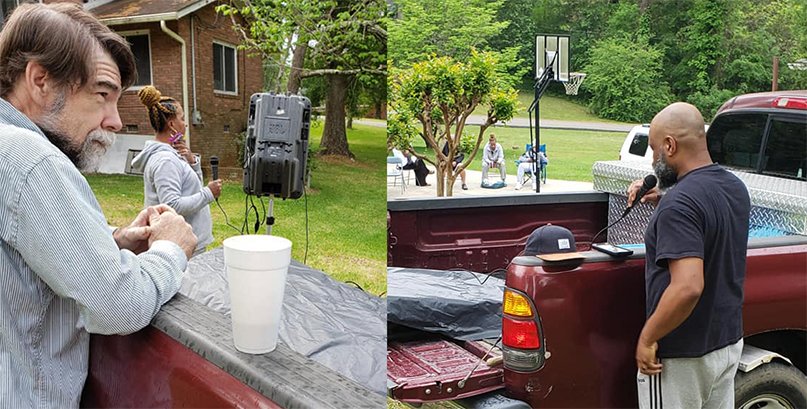 At left David Self, associational missionary for Washington Baptist Association, leans on a truck bed while Linda Holland reads from Psalm 1. Self and Holland's husband, Tony, recently struck up a conversation for how they could hold an Easter service for fellow members of the Carrington Woods neighborhood in Milledgeville. The result was a cross-denominational effort, as the Hollands are members of Northridge Christian Church in Milledgeville. Another neighbor, Rechard Larkin (pictured) brought the message. Larkin serves as pastor of Mitchell Zion Baptist Church in Milledgeville. Washington Baptist Association provided the sound equipment.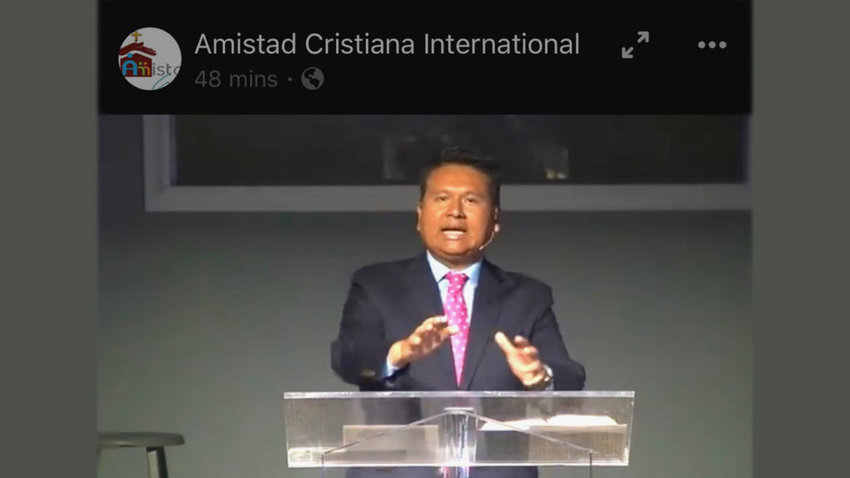 Javier Chavez, pastor of Amistad Cristiana International in Gainesville, preaches the message: "The Resurrection of Jesus and the new system of values for every believer" out of Colossians 3:1-3.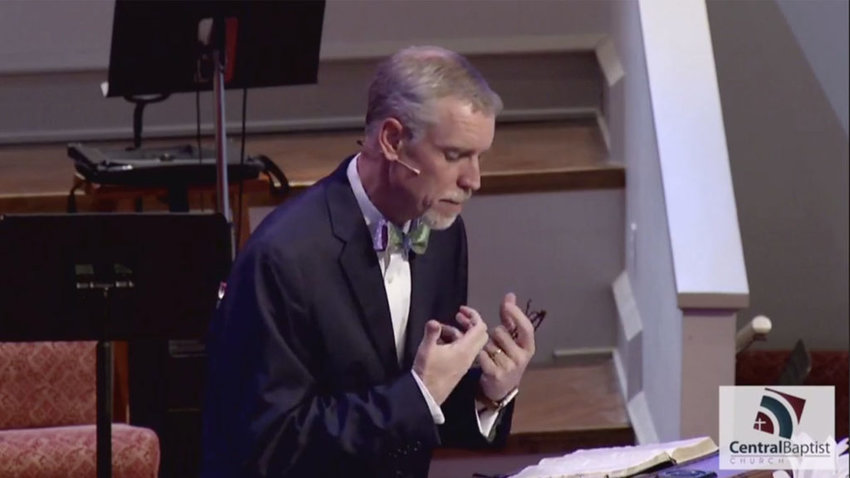 Ben Smith, pastor of Central Baptist Church in Waycross, preaches the Easter message out of Mark 16.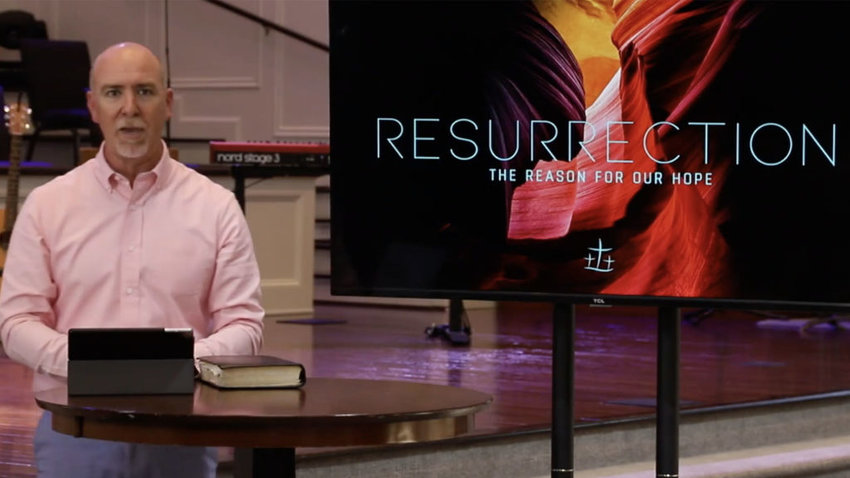 Pastor Chris Winford delivers the message out of 1 Peter 1:3-7 at First Baptist Church in Brunswick.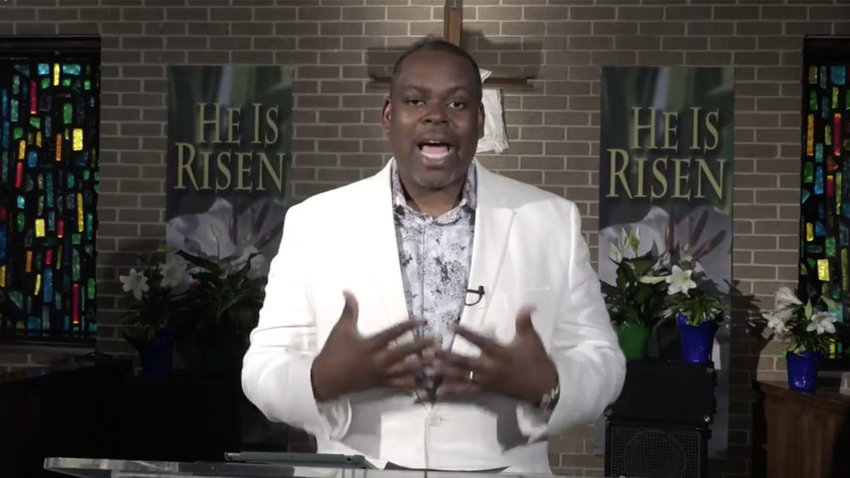 Senior Pastor Emory Berry, Jr. of Greenforest Community Baptist Church presents the message "Watch God Move!" out of Luke 24:1-8.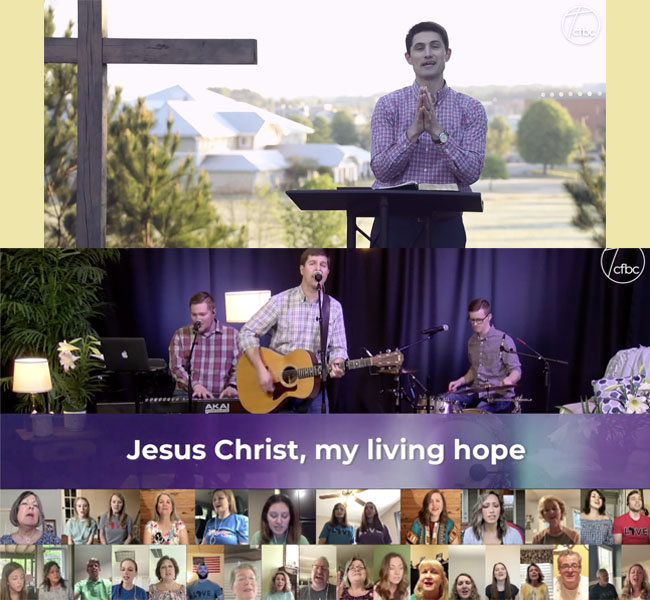 Members of Cartersville First Baptist Church's choir were added into a pre-recorded song prior to Senior Pastor Kyle Walker's message, delivered from a hill on CFBC's property, the church in the background.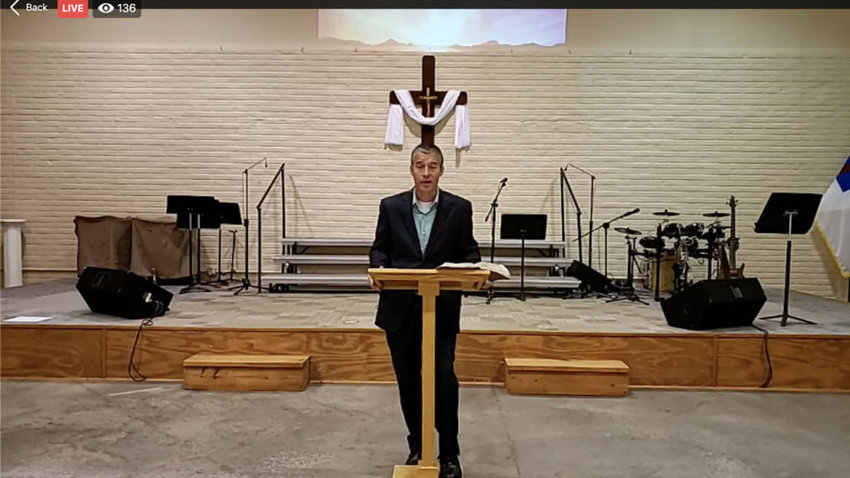 Mark Harris, senior pastor of Mount Olive Baptist Church in Molena, talked about the consistency of the gospel in a time of uncertainty.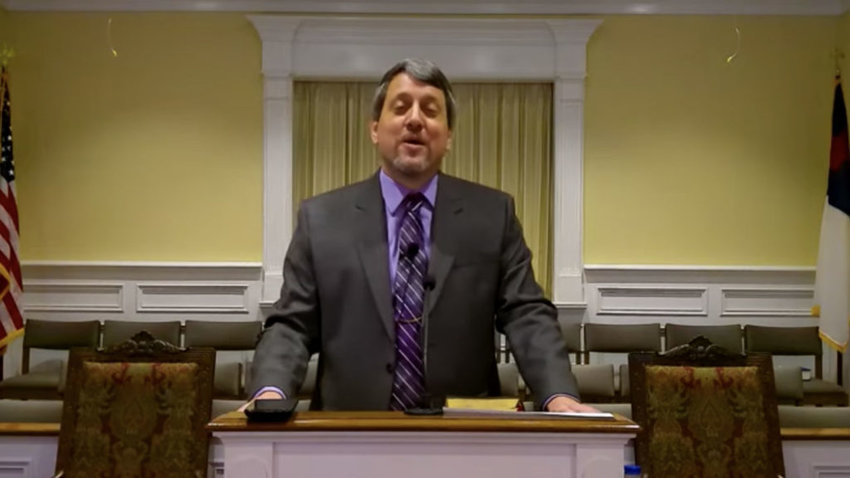 Pastor Keith Etheridge of Double Branches Baptist Church in Lincolnton began today's Easter services by reading "How the Virus Stole Easter," a re-telling of "How the Grinch Stole Christmas." As in the message of the Dr. Seuss original, Etheridge reminded onine viewers that Easter wasn't stolen after all.
Pastor Dallas Bennett preaches as the sun rises behind Pauline Baptist Church in Quitman. Bennett reported 60 people in 20 vehicles for that service and as many for the 10 a.m. Zoom meeting for fellowship and communion.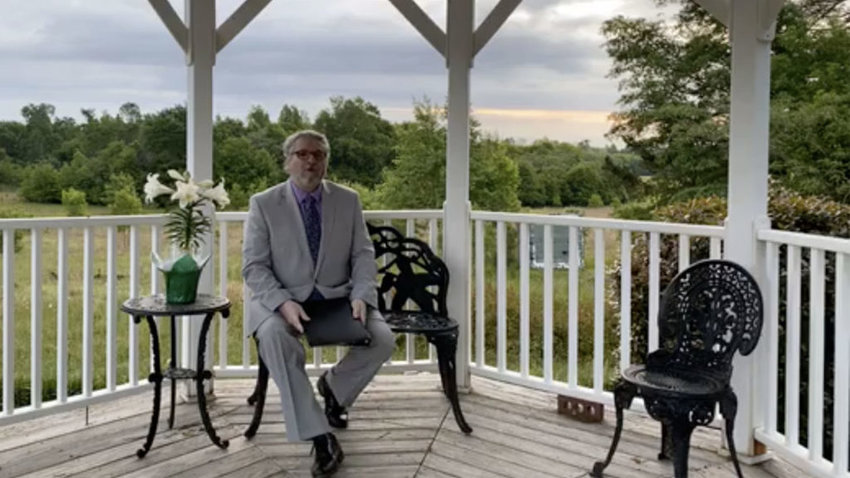 Pastor Wes Lawson preaches from the prayer garden of Rosemont Baptist Church in Waynesboro at Sunrise.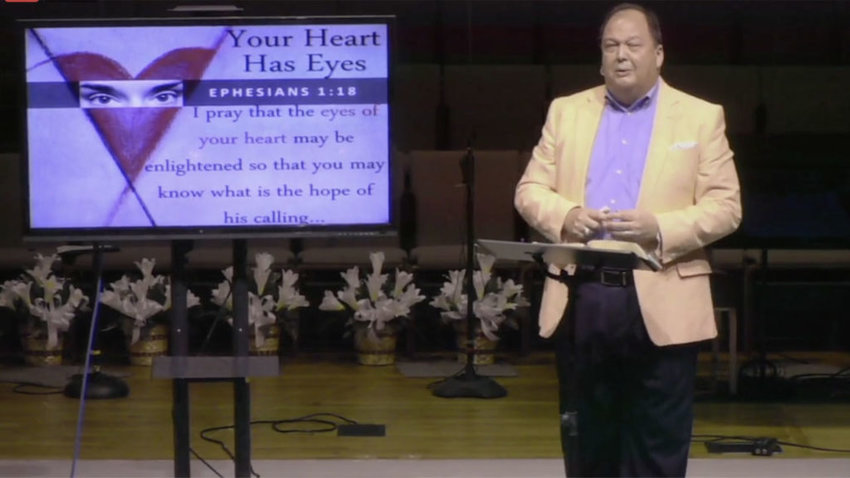 Senior Pastor Mark Hearn of First Baptist Church in Duluth brings the message titled "An Easter Eye Exam," out of Luke 24:13-35.
---