A volunteer helps a child with her reading in a Mission Georgia initiative that has educational and spiritual benefits.
By Roger Alford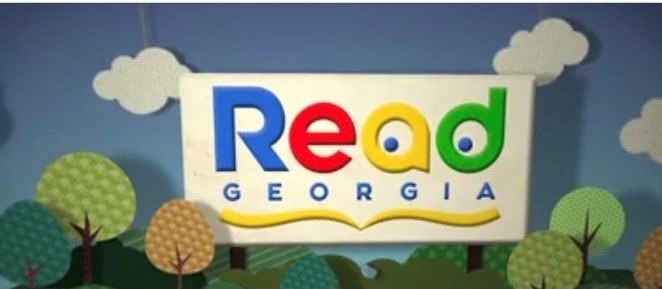 FITZGERALD, Ga. – As a retired teacher and a concerned Christian, Donna Millner knows just how dire life can be for people who don't master reading at a young age.

That's why she led a group of Georgia Baptists in developing a plan she believes will help children learn to read at grade level while introducing them to Christ.

"The future of our communities rests in the hands of our children," Millner said. "And, what we've seen is that children who do not read well by the end of the fourth grade are likely to end up in jail as adults, or on welfare, or just not successful in life."

Mission Georgia, a ministry of the Georgia Baptist Mission Board, is providing Read Georgia, an initiative that's already being used in Millner's home church, Arbor Baptist in Fitzgerald. Mission Georgia is encouraging additional churches across the state to get involved, recognizing the potential positive impacts, said Lorna Bius, a mobilizer for Mission Georgia, which works to get churches involved in hands-on ministry initiatives in their communities.

"The mission of Read Georgia is to enable churches to partner with local schools to support children in their quest to become good readers and to share the gospel of Jesus Christ with them and their families," Millner said.

Mission Georgia has launched a "21 in 21" initiative with the goal of having 21 churches involved in the initiative when the 2021 school year starts in August.

"We think we'll meet that goal," Bius said. "In fact, we think we will have more than that. We're reaching out to prospective churches now, because it's time for churches to be preparing for the upcoming school year."

Belinda Harris, who taught second grade for more than 30 years in Fulton County, said the initiative has proven beneficial for schools, churches, and, most importantly, children. "This is important because students learn to read in grades K-3, and they read to learn in grades 4 and up," she said. "We want to close the gap before third grade."

Millner is convinced the ministry can change lives by giving children the help they need to succeed both educationally and spiritually.

"Three to four times a year, we will have celebration times," Millner said. "Most of the time, those celebrations are held in the church. So, when we have the celebrations, the children bring their families. Now, the families have a church that they can connect to."

Mission Georgia will supply churches with resources they need to recruit volunteers as well as a guidebook to walk them through the steps necessary to adopt a school.

Volunteers work about 90 minutes once a week with two children one-on-one.

"The child learns to accept the love of another person and eventually accept the love of God," Millner said.

Arbor Baptist Church has found that the children aren't the only ones who benefit from Read Georgia. The volunteers do, too.

"Read Georgia has just brought laughter and fun back into my life and it's given me a purpose, because I'm actually helping the next generation," said Virginia Cox, a volunteer from Fitzgerald. "That makes a big difference in the way I feel about myself."

___
For more information, visit www.missiongeorgia.org/readgeorgia.