A couple of weeks ago I began writing a testimonial for the Georgia Baptist Children's Homes and Family Ministries. For many years now, The Christian Index has posted such testimonials from our executive director, editor, the Children's Home board chairman, and others in anticipation of Georgia Baptist Children's Home Day, recognized every Mother's Day with churches encouraged to take up a special offering to benefit that ministry.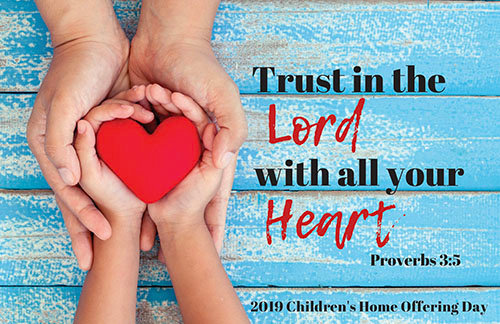 I wrote one last year, depending on what I had heard about the GBCHFM in the past. This year, though, I stopped writing as soon as I started. What, exactly, did I know about this ministry? What was the story behind the programs offered and children they helped?
I felt it was time to pay a visit. If I were going to write about the need for supporting the GBCHFM, it felt right to see for myself what all they did. As it turns out, the short answer is "a lot."
Chris Hobbs was familiar with the GBCHFM long before he became its vice president for Communications. Hobbs grew up across the road from the ministry at its old location in Hapeville and remembers taking part in various work days and outreaches for its residents. A visit in his office at the administration building in Palmetto was an encyclopedic tour of what all the Children's Homes does.
The ministry's core lies at rebuilding families. According to the National Center for Children in Poverty, 49% of children in the state live in low-income families (national average – 41%). Over half of those children (56%) live with a single parent as opposed to 19% of above-low-income children. Poverty and other factors such as addiction – which often go hand-in-hand ­– lead to the situations that require children needing a safe place such as the Children's Homes.
Hobbs told me about the assortment of endeavors developed to help children and families heal. The residential programs, for which the ministry is probably best known, give residential care for troubled children, youth, and families in campus or group home settings. Maternity care provides teen mothers-to-be somewhere they can receive benefits such as medical care, spiritual counseling, parenting classes, and continued education. The Victory Program gives hope and healing for girls escaping human trafficking. The Good Shepherd Center helps boys with residential care in a "farm life" setting through an outpatient therapeutic and recreational equine riding program.
Those are just a few. Other programs provide summer camp opportunities, mental and behavioral health evaluations, counseling, family foster care, respite services for those in foster care, and a place of rest for children and mothers escaping domestic violence.
Hobbs then took me on a drive around the Palmetto campus (Other campuses are located in Baxley and Meansville). Looking at the chapel, recreation building, and residential homes, I couldn't help but think these are the places where generational cycles of addiction and brokenness are being stopped. Within those walls – as well as at the pool, ball fields, and lake – young people are getting a sense that life can be different. It doesn't have to be restless and uncertain, not knowing from where your next meal is going to come or what will serve as that night's bed.
Instead, life can be one where you're seen as someone of worth, created by a Lord who loves you.
"Trust in the Lord with all your heart" is the theme of this year's May 12 offering, based on Proverbs 3:5. I pray you'll consider making a special gift for the Georgia Baptist Children's Homes and Family Ministries that day. This side of eternity, you will have no idea just how far it will go to change a child's story.