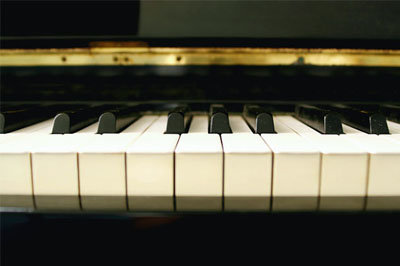 By Justin Carter
There is a hymn that was published in 1781 that speaks some serious truth about the foundations of our faith. In fact, it is just as true today as it was in 1781. The first line of the hymn starts out, "How firm a foundation ye saints of the Lord, is laid for your faith in His excellent Word!"
Some may say the style is outdated. I would say that truth doesn't have a date. Truth shouldn't exist in one era and disappear in another. Style doesn't matter as much to me as truth. I feel challenged and encouraged by the hymns of the Reformation and the 18th and 19th centuries. I also feel compelled and convicted in worship through the contemporary songs of 2016. Kari Jobe, The Getty's, Lauren Daigle all speak truth in amazing and beautiful ways. I have been drawn to music as an expression of the heart since I was a child. Today I am drawn to the presence of the Holy Spirit through music as a child of God.
This hymn, How Firm a Foundation, needs to be shouted from the roof tops in churches today. Here's what I believe to be true about the state of our churches today: our people are not deeply rooted in their faith. I think if we want to see change for the better in our community and world then we need to see change in ourselves. We need to fall in love with the person of Jesus and the scripture that reveals to us Jesus.
I don't want to be perceived as mean-spirited when it comes to this (most people that know me know that's not my heart). However, I do believe Charles Spurgeon's warning has come true for our churches today – we are entertaining the goats rather than caring for the sheep.
This past Sunday morning for our sunrise service I talked about how the resurrection of Jesus is the root of our faith. I have been praying for families that I know are struggling and hurting. If we want to help people physically and spiritually we have to understand this fact: many people are lacking a strong foundation and deep spiritual roots. We cannot overlook this because it makes all the difference in the world for them and their family.
Our family is nothing close to perfect. We have issues, as does every family. But I know this, when my two year old son Jac wakes up in the morning he doesn't have to worry about whether or not daddy will come home. He doesn't have to worry about being loved unconditionally. He doesn't have to worry about where he will lay his head down at night. Our foundation is strong because it has nothing to do with my own strength or will. It has everything to do with the fact that the foundation of our faith is Jesus, and our faith is rooted in His Word.
If you want to commit to your family and those around you, commit to Jesus and His Word first. If you do that I can assure you it is a very strong foundation. As the author writes in the last stanza:
"The soul that on Jesus has leaned for repose
I will not, I will not desert to its foes;
that soul, though all hell should endeavor to shake,
I'll never, no, never, no never forsake!"
---
Justin Carter serves as pastor at Bellview Baptist Church in Rockmart. More of his writing can be found on his blog.