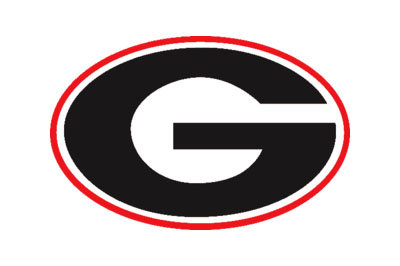 I am a Georgia Bulldog fan. I have two sons who are graduates of the University of Georgia. I have a granddaughter who will graduate from UGA in May. I follow the Georgia football program with great interest and rejoice over their conquests and grieve over their defeats.
I have admitted publicly my disappointment in the termination of Mark Richt. After he secured his current job as head coach of the Miami Hurricanes, I bought a UM shirt in protest of his firing and to symbolize my support of him as a strong Christian and as a college football coach.
Mark Richt is a man of integrity and continues to be a positive Christian influence within his sizable sphere of influence. Regarding his selection as the Miami head coach former UM Heisman Trophy winner, College Football Hall of Famer, and 21-year NFL veteran Vinny Testaverde said, "I can tell you as a parent of a son who is currently on the football team, I think Mark is going got be a great role model, a great person, and a great teacher for my son. So as a parent, I feel great that he is here."
After processing my grief over Coach Richt's departure and convincing myself that the Georgia football program is bigger than the coach, I began to reprogram my loyalties and accepted the fact that Kirby Smart is the new Bulldog football coach. I was beginning to feel good about Smart and the new Georgia regime, but then G-Day happened.
G-Day is the annual spring football game held each year in April. I thought it was a good idea to make a special effort to fill the stadium with excited fans to highlight the new era. I agreed that a capacity crowd at Sanford Stadium would create a real game-like atmosphere, inspire the team, and be good for recruiting.
However, when I heard that Ludacris was paid $65,000 for what ended up being a 13-minute performance at the spring game I thought that was bizarre, farcical, outrageous, preposterous – you name it. After all, that works out to $5,000 a minute.
Ludacris is an actor, rapper, and entrepreneur who lives in Atlanta. He is known for his lavish lifestyle on fancy yachts, hopping around the world on private jets, and spending chic vacations in exotic locations while at the same time complaining that he can only pay $1,800 a month for child support.
Greg McGarity, UGA athletic director, set out to employ a major musical act to perform prior to the spring game, but apparently that did not materialize. After trying to schedule several different musical groups the university finally landed Ludacris, whose contract apparently demanded a shopping list for his appearance at the G-Day spring football game.
Pat Forde, writing for Yahoo Sports, explained, "[My assignment was to] get to the grocery store with Luda's list and price it out. So that's what I did Wednesday morning, putting myself in the role of Georgia's shopper for the rap star who would perform prior to Kirby Smart's first public show as football coach of the Bulldogs.
"If the entire, 42-item hospitality rider dictated contractually by Ebony Son Management was completed, whoever did it deserves a raise. Imagine you are the grad assistant or other lower-level employee who suddenly is handed this list and the athletic department credit card. The mixture of surprise and panic must have been epic. Not to mention the sense of duty.
The shopping list included two bottles of Belvedere Vodka, two bottles of Conjure Cognac, two bottles of Patron Silver, one bottle of white wine, one bottle of red wine (each bottle was to be a specific kind), one box of condoms (specific brand), and a variety of other things totaling $710.14, but nothing compared to what the 13-minute show cost the Athletic Department.
Pardon me, but that is one of the most flagrant wastes of money ever (federal government spending excluded), especially considering all the parents who have to sacrifice to educate their children at the University of Georgia and all the students who have to work two or three jobs to put themselves through school.
Radi Nabulsi of UGASports.com commented, "The fact that Ludacris approached Georgia and will play in that setting with prospects in attendance will certainly leave a positive impression."
In my opinion, it was an attempt to make a positive impression with a base and obscene modus operandi. It has left me with a bad taste in my mouth.
With all due respects to Coach Smart, I don't think a 13-minute, $65,000 concert by Ludacris would have happened on Mark Richt's watch. By the way, if you want to make $5,000 a minute, become a rapper.