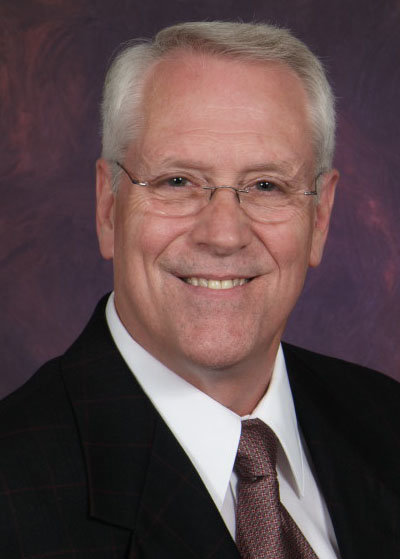 Fred Lodge
My name is Stacy Dyer, and it is my pleasure to announce that my dear friend and mentor, Dr. Fred Lodge, is allowing his name to be placed in nomination for presidency of our convention.
I have known Brother Fred for 12 years. When I pastored I benefitted from his servant leadership style and wisdom. While I was at the Georgia Baptist Mission Board, I saw him demonstrate caring, effective leadership that embraced all Georgia Baptists.
In his testimony he shares how God's grace captured his heart the very first time he heard the Gospel. He has been passionately passing it on ever since.
Brother Fred is committed to the Cooperative Program. He has led all his churches to increased giving, and most to a minimum of 10%. FBC Blairsville gives 18% to the CP and then 5% to associational and area ministries. Translated into dollars, only 7 Georgia Baptist churches give more to the Cooperative Program than does his church.
Fred Lodge and his wife Valeria have been blessed with three sons: one pastor and two student ministers. Two serve Georgia Baptist churches and one is in the state of Washington. I have witnessed and benefitted from the way he lovingly pours into young ministers as a leader of leaders.
Dr. Lodge is a gifted preacher and teacher. Evangelism and discipleship are his passion. For decades he has mentored young men and discipled them. He also has a heart for church planting. He has planted Egyptian, Korean, Sudanese, and Anglo churches.
Throughout his career in Georgia, Brother Fred has served twice on the Executive Committee, as Trustee of the Children's Home, and many committees. He presently serves on the Administration Committee, as Trustee for GuideStone Financial Resources and is particularly involved in Mission Dignity.
These are challenging times for our convention. Many changes are on the horizon, and Dr. Lodge has felt God's call to bring his abilities and influence to bear. He is a visionary who desires to lead Georgia to penetrate the darkness. Having never been engaged in the political process, he represents no party or special interest group. He is a staunch theological conservative committed to the Word of God. His life testimony can be summed up in three words: lostness, leadership, and legacy. For such a time as this I believe Dr. Fred Lodge will be a tremendous asset to Georgia Baptists as our next president.
2016
17 baptisms
$313,585 Cooperative Program
2015
17 baptisms
$300,000 Cooperative Program
2014
16 baptisms
$275,353 Cooperative Program
[/one_half]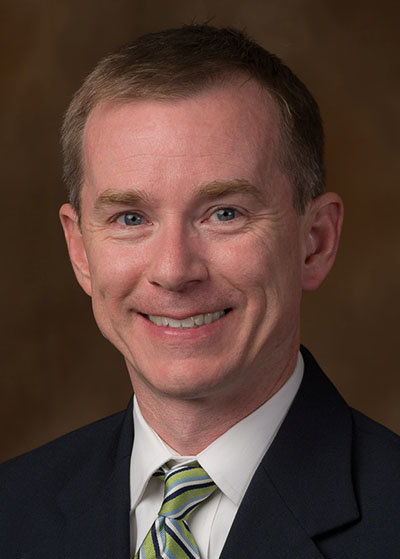 Mike Stone
Dr. Don Hattaway of Cartersville has notified The Index that Mike Stone, pastor of Emmanuel Baptist Church in Blackshear, will be nominated for the presidency of the Georgia Baptist Convention in November. Pastor Stone has been at the South Georgia church since October of 1996. He has served as senior pastor since 2002.
During his 15-year pastorate, Emmanuel has been a consistent leader in growth and giving. The church now averages over 1,000 in Sunday morning worship. Undesignated receipts have increased from $525,000 to just over $2 million.
As a 10% contributor through the Cooperative Program, Pastor Stone has led Emmanuel to be one of the leading financial supporters of the work of the Georgia Baptist Mission Board. A longstanding commitment to 10% CP support coupled with tremendous growth in the church budget has allowed Emmanuel to increase its support of CP missions by over 32% in the last 3 years alone.
In addition, Emmanuel is the leading contributor to the work of the Piedmont-Okefenokee Baptist Association. Emmanuel has frequently led its association in evangelism and baptism. During Pastor Stone's tenure, the Blackshear church has baptized just over 1,400 people.
In a published announcement to his congregation, Pastor Stone highlighted several factors that encouraged him to allow his nomination to move forward. First, Stone hopes to be a source of unity across our state. His nomination has been encouraged and supported by a diverse group of Baptist leaders who believe that there is more that unites us than divides us. The Blackshear pastor wants to be a catalyst for cooperation among Georgia Baptists.
Second, as chairman of the GBC Executive Committee, he has used his ability to make committee appointments to expand involvement and promote diversity. Stone is particularly thankful for the increased use of non-Anglo pastors, church planters, and associational missionaries in the work of the Executive Committee.
Third, Pastor Stone wants to be a champion for the Cooperative Program. Despite the growth and expansion of staff and facilities at Emmanuel, he has led his church to maintain a 10% commitment to the Georgia and Southern Baptist missions budget. As president, he desires to look for new ways to engage congregations in cooperative missions giving.
Fourth, he hopes to work with the staff of the Georgia Baptist Mission Board in its newly announced "ReachingNextGen" initiative. Pastor Mike has a passion for winning and discipling middle school, high school, and college students. Each Wednesday night, Pastor Stone leads the worship for the 130-140 middle school and high school students who gather at Emmanuel. The Blackshear church has made wonderful progress in integrating its students into the life of the church, greatly increasing retention rates as high school graduates enter into their college years.
Pastor Mike has been a frequent speaker in revivals, convention events, and Bible conferences across the southeast. He lives in Blackshear with his wife, Andrea, and their four children, Michaela, Andrew, Sarah, and Matthew.
2016
21 baptisms
$201,254 Cooperative Program
2015
48 baptisms
$177,642 Cooperative Program
2014
53 baptisms
$152,347 Cooperative Program
[/one_half_last]