---
LITHONIA - The Christian Index salutes Luther Rice College and Seminary for being granted membership as an accredited institution by the Board of Trustees of the Southern Association of Colleges and Schools Commission of Colleges (SACSCOC) to award baccalaureate, masters, and doctorate degrees. The announcement was made on December 8, 2020.
The Press Release stated, "The announcement was made by the SACSCOC Board of Trustees during their December Annual Meeting. This exciting announcement is the result of many years of institutional planning, execution, and prayer among the Luther Rice Board of Trustees, administration, faculty, staff, students, donors, and alumni. SACSCOC accreditation will provide multiple benefits for Luther Rice students in the future, including opportunities for broader acceptance of transfer credits for post-Luther Rice work and recognition in the workplace where a SACSCOC accredited degree is preferred or required.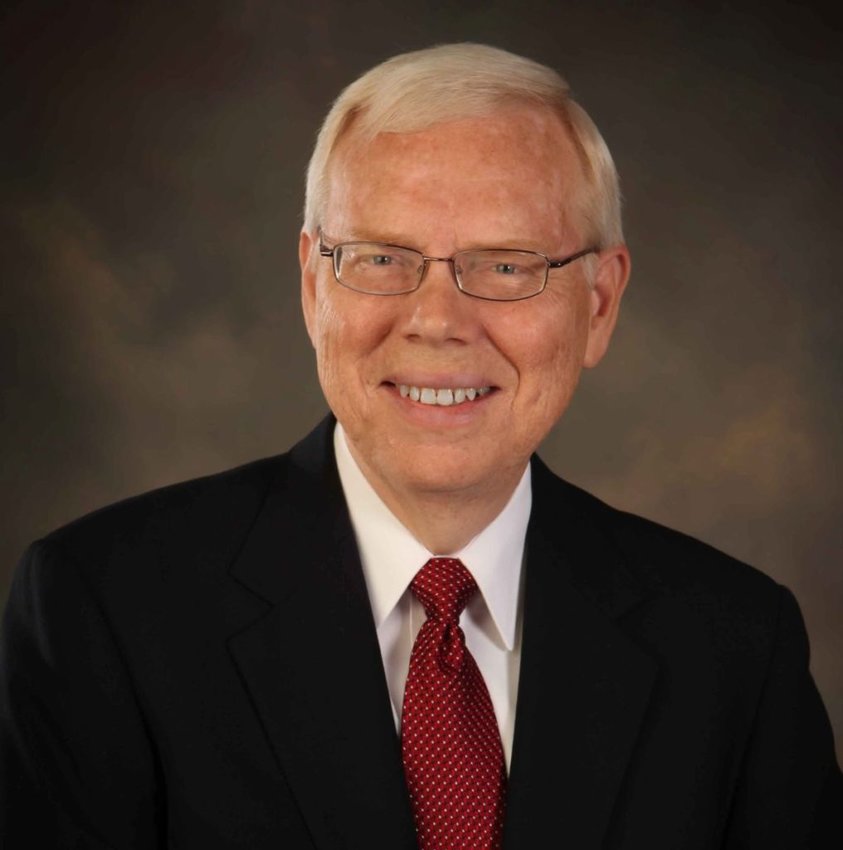 Dr. James Flanagan, who has served as Luther Rice College and Seminary President since 1993. has tirelessly worked for most of his tenure to secure the SACSCOC accreditation that was awarded the school on December 8, 2020.
"Led by President Dr. James Flanagan, Luther Rice has now further strengthened its position to execute its mission of serving the church by providing biblically based, on-campus and distance education to Christian men and women for ministry with an end to granting undergraduate and graduate degrees.
"Accreditation by SACSCOC has fulfilled a strategic goal that we've worked toward for decades. I am grateful for God's guidance and my colleagues' efforts to accomplish this milestone," said President Flanagan.
"In addition to SACSCOC, Luther Rice continues to be accredited by the Transnational Association of Christian Colleges and Schools (TRACS) and the Association of Biblical Higher Education (ABHE).
"Known for its adherence to biblical inerrancy, ministry development, 100% online degree programs, and affordable tuition and fees, Luther Rice College and Seminary continues to be the trustworthy option for those committed to ministry and in need of an education."
The LRC&S website states, "Since the very beginning Luther Rice has maintained an unwavering commitment to teaching the mandates of the Bible, believing that the Bible is the inspired, inerrant, and complete Word of God – that's what we teach."
Although Luther Rice College and Seminary is not organizationally or officially connected to the Southern Baptist Convention or the Georgia Baptist Convention, the LRC&S has been in a collegial relationship with Southern Baptists from their inception. Interestingly, the institution of higher theological education is named for the heralded missionary statesman and first editor of The Christian Index, Luther Rice. Dr. James Flanagan, the schools' president and the institution are wholeheartedly committed to the ministries and mission of the Southern Baptist Convention and have hundreds of graduates serving Georgia Baptist Convention churches.
Luther Rice College and Seminary was founded in Jacksonville, Florida in 1962 by Robert G. Witty, known as "the Father of Theological Distance Education" in America. Witty was the Seminary's president from 1968 to 1982 when he retired to become chancellor. Dr. Al Mohler Jr., president of Southern Baptist Theological Seminary, described Witty as "a great Christian leader, a passionate Christian educator and one of the great innovative minds of his generation." Witty, who was in the ministry for 86 years, died in 2007 at age 100. The school relocated to Lithonia, Georgia in 1991 and has provided a quality theological education for students all over the world.
In May 1993, Dr. James Flanagan became president of Luther Rice Seminary. He holds an earned doctorate (Ph. D.) from Southwestern Baptist Theological Seminary in Fort Worth, TX. It has been Flanagan's determined leadership that has played a significant part in Luther Rice earning SACS accreditation. He indicated that the school has been seeking the endorsement of the accrediting agency for many years and that the last phase has taken 14 years to complete. The primary obstacles have been finances and making sure that the school had the processes in place that met the SACS requirements.
Dr. Steven Steinhilber Jr., Executive Vice President of the school, lauded Flanagan for his tireless perseverance in seeing the accrediting process through to its completion. He explained, "Our President has been an amazing leader. This achievement is largely the result of his vigorous leadership and we are all extremely excited to see this provision for both our faculty and students. Dr. Flanagan executed this enormous project with grace and he never took his foot off the gas."
The accreditation of the Southern Association of Colleges and Schools is important to most educators, because it shows that the institution has chosen to implement a rigorous set of standards and risen to a high standard of excellence. Steinhilber earned a Master of Divinity degree from Luther Rice and added, "I was an accountant when I enrolled as a student at Luther Rice. To arise from my secular position to become a theology student and now an administrator in an institution of theology is a quantum step; and this accreditation really puts an exclamation point on the quality I already knew was on my degree."
Luther Rice has served students from every state and all over the world. Recent statistics show that the school has 25 full-time faculty, 14 adjunct faculty and students from 47 different states and 21 countries. Over the years Luther Rice has had some notable graduates including Stephen Olford, Charles Stanley, Jerry Vines, Darrell Robinson and Grant Ethridge.
---