Leon McClung stands amid some of the thousands of bikes he has refurbished over the years as Georgia's "Bike Man."



By Roger Alford

WINSTON, Ga. – Leon McClung's ministry puts big smiles on little faces.

The 90-year-old Winston man spends his weekends scouring yard sales and flea markets in search of old bicycles he can refurbish and give to kids whose families can't afford to buy new ones.

"The most I've given away in one year was 687 back in 2017," said McClung, a member of Mars Hill Baptist Church in Carrollton. "Last year, I gave away 548, and 200 so far this year. There's always a big demand for them."

McClung, who has earned the nickname Bike Man, is one of a growing number of people who have recognized the value of bicycle ministries in sharing the gospel. Similar ministries have sprung up in towns and cities across the country.

They're giving bicycles not just to children but, in some cases, to refugees who have arrived in the U.S. but who haven't yet been able to get a driver's license and to international missionaries serving in places where bicycles are the most common mode of transportation.

As a child in the 1930s, McClung's first bike was hard earned. He and his brother raised a patch of cotton, plowing the ground with a mule, planting the seeds, and picking the cotton balls. When their father sold the cotton for them, it generated enough money for that first bicycle.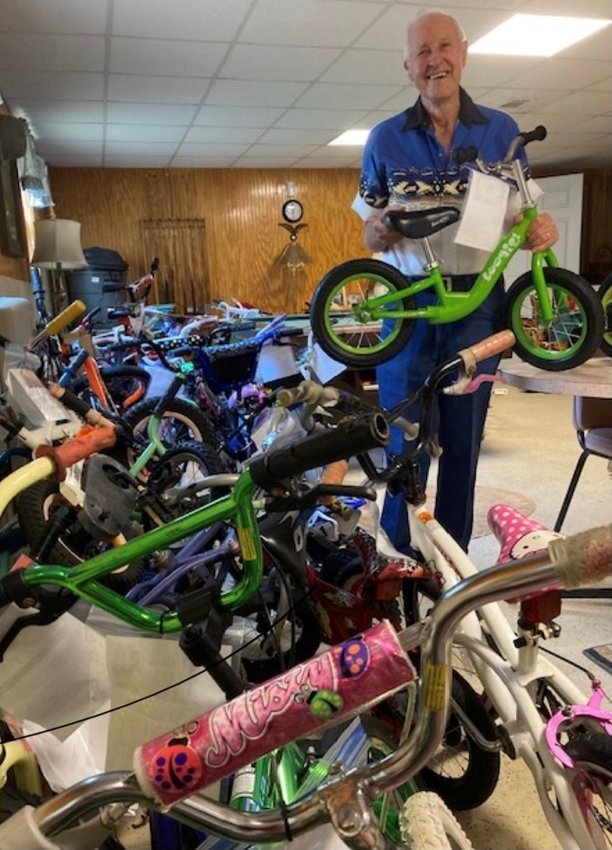 Leon McClung has bikes of all sizes for people of all sizes.
"I have been involved with bicycles from that time until now," McClung said. "I know what a good feeling it was for me to get my first bicycle. I want to pass that feeling on to others."
McClung attaches a note to each bike, encouraging the recipients to enjoy their new rides and telling them, wherever they go, to always look to God for guidance.
McClung's basement is filled with bicycles of every size and color, and with boxes filled with spare parts – pedals, seats, sprockets, wheels, tires, tubes, brake levers, handlebars.
In his hands, no bicycle is beyond repair. With tender loving care, each one of them can be remade, no matter how broken.

Mars Hill Pastor Keith Raper said McClung's approach to broken bicycles mirrors what God does with broken people.

"Our sole purpose is to honor God, and the only way we can do that is if we allow him to fix us," Raper said. "That's what I preached on this last Sunday morning, repairing what is broken."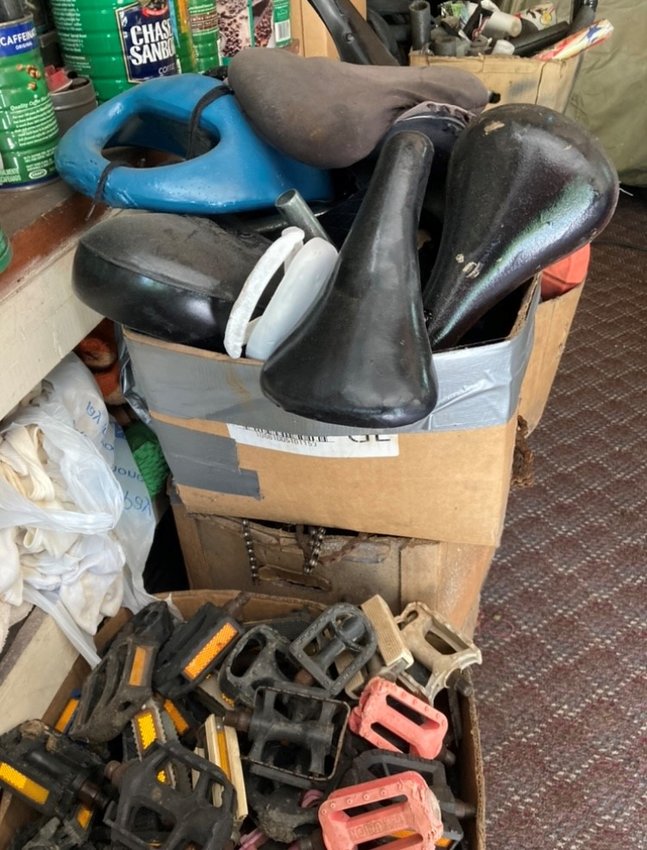 In Leon McClung's shop, there are no throwaways. Every bike is made new.
McClung sent a load of bicycles last week to Blue Ridge, a town in the mountains of northern Georgia. The bikes drew families to a Baptist ministry center where church volunteers shared the bicycles, along with the gospel.

Most of McClung's bikes go to churches to be given to children. But he has a number of plaques from other types of organizations, including shelters, Christian missions and sheriff's departments, thanking him for donating bicycles for their needs.

McClung buys only bikes that he can get for less than $10, which often means they're in need of TLC.

"When I get the bicycles, the first thing I do is air up the tires to see if I have to patch or replace the tube or replace the tires," he said. "I will take them one at a time into my basement and do all the work that needs to be done on them to make them in good riding condition."