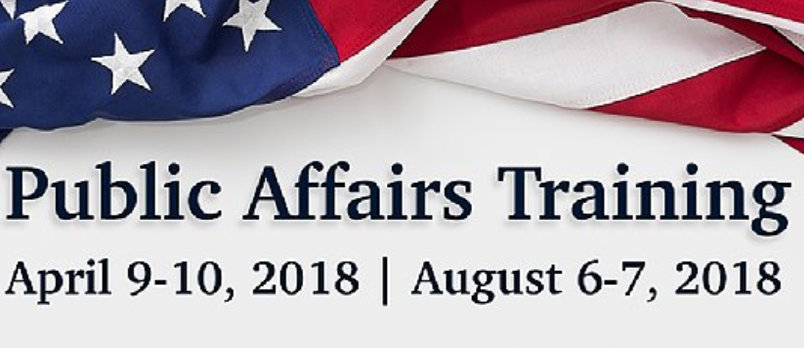 With the exception of David and Goliath, battles are never won by an army of one. That's why Georgia Baptist Mission Board Executive Director J. Robert White is calling on ministry leaders statewide to make a difference this legislative year.
White, who wrote to the individuals this week, acknowledged that "we are in the midst of a challenging legislative session in Georgia. Spiritually speaking and politically speaking these are very difficult days."
The state executive is asking the ministry leaders to be willing to minister to their  local representative and/or senator "to develop a relationship and to fulfill needs for ministry for him or her and their family. As believers we know the importance of developing personal relationships in order to effectively minister and also to bear influence."
To that end, White is hosting two training opportunities this year, April 9-10 and August 6-7. The April training will be held at the Georgia Baptist Missions and Ministry Center in Duluth, and the August training will be held at Northside Baptist Church in Valdosta.
The schedule will begin with dinner on Monday evening at 6 p.m. and conclude about 8:30 p.m. On Tuesday the session will begin at 9 a.m. and conclude after lunch. Speakers will include: Mike Griffin, Brad Hughes, Representative Kevin Cooke, former RNC Faith Engagement Director Chad Connelly, and Tonya Shellnut from Alliance Defending Freedom.
White noted that those who have attended the training previously "know the value and importance of it. I ask that you come again this year and bring others with you.
The Mission Board will reimburse expenses, including travel and lodging. Participants will need to make their own hotel arrangements and bring their  receipts to the training. The Board will reimburse up to $140 for lodging.
Individuals willing to be a part of this ministry should visit gabaptist.org/publicaffairs and complete the registration form by Friday, March 30 for Duluth or Friday, July 27 for Valdosta.
"I am praying for a large gathering of Georgia Baptists who are willing to love on their legislators and be the spirit of Christ to them and their family," White concluded.
For additional information contact Karen Elrod in the Executive Office at (770)  936-5204 or by email at kelrod@gabaptist.org.