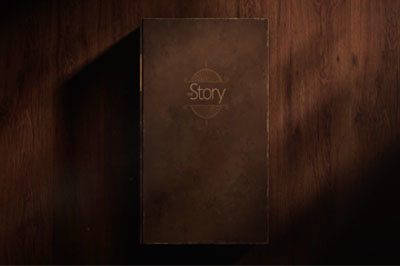 I had a new and wonderful experience recently that significantly impacted my life. A former staff member and a dear friend asked me to mentor him through his Doctor of Ministry program at Southeastern Seminary in Wake Forest, NC. I gladly accepted the challenge and was asked to help guide him through the writing of his dissertation.
Each time he completed writing a chapter of his doctoral work I reviewed his paper and made suggestions when I thought it was necessary. In March he completed his dissertation and scheduled his oral examination for April 12. Because I had walked with him through the process, I was asked to serve on the panel to question him in his oral examination.
There were three of us who served on the panel: Dr. Alvin Reid, who serves as professor of Evangelism and Student Ministry at SEBTS and occupies the Bailey Smith Chair of Evangelism; Dr. George Robinson, who serves as the assistant professor of Missions and Evangelism at SEBTS; and me. I felt like the donkey at the Kentucky Derby – I didn't belong there, but the experience put me in good company.
Gregg Hauss was the student who was the focus of our attention. Gregg provided leadership for our student ministry when I was pastor at Peachtree Corners Baptist Church in Norcross. We only worked together for a few months before he left, but his departure was interesting in and of itself.
One day I got a call from Dr. Adrian Rogers at Bellevue Baptist Church near Memphis. The honored pastor conversed with me for a few moments and then said, "I have a specific reason for calling you, Brother Gerald.  I have an interest in contacting your student minister about serving with us at Bellevue, and I am calling to ask for your permission to talk to him about coming to work with us in Cordova. Would you permit me to talk with Brother Hauss?"
In my estimation denying any request from Dr. Rogers would be like committing the unpardonable sin. I agreed to grant his request, of course. But his proper protocol in calling a staff member spoke to me of Dr. Rogers' character and desire to do things with grace and decorum.  I have lost staff members to other churches during the course of my ministry, but have never had a pastor to call and ask permission to enter into a dialogue with a prospective staff member. Unfortunately, I have done no better.
A tool for change
Dr. Rogers' call to me was 25 years ago. And, yes, Gregg went to Bellevue and remained there for almost 20 years. He is now on staff at Red Bank Baptist Church in Chattanooga and he designed his doctoral project to attempt to change the culture of his church so that it is more evangelistically and outreach oriented. His dissertation detailed the research that he did in order to develop a strategy and implement a plan to change the church's culture and lead it to become more of a missionary outpost for spreading of the Gospel locally, nationally, and globally.
Gregg's dissertation established the fact that very few Baptists actually ever share their faith or lead someone to Christ in their lifetime. His research revealed that more than 90 percent of those who profess faith in Christ never attempt to win others into the Kingdom of God.
The tool that Gregg used to train and equip those who enrolled in his classes was The Story. The classes were originally designed for parents who had an interest in knowing how to lead their children to a saving knowledge of Jesus Christ.
I have loved and appreciated Gregg throughout the years and was privileged to be a part of his oral exam panel. The title of his dissertation is "Utilizing The Story as a Means to Cultivate Missional Families at Red Bank Baptist Church: Assessing a Family Equipping Model."
The Story is an innovating and captivating tool designed to serve the local church as it seeks to fulfill the Great Commission. Through the years many of us have used Evangelism Explosion, Continuing Witness Training, Steps to Peace With God, F.A.I.T.H., and many other tools to equip the saints to be more effective witnesses.
A video on this evangelism tool states, "The Story is the one story that answers life's most essential questions. It gives a lasting sense of purpose and meaning. It is the story that inspires all other stories. It is the true story that defines every one of us."
Regaining sight
The story begins with creation and continues through the fall, rescue, and ultimately, restoration. Robinson stated, "The Story is a resource that makes the gospel and our need of it crystal clear in the muddied waters of what sociologists are calling a 'post-Christian' context. The Story is a unique resource that is effective in helping to enlarge the worldview of Christians to understand the mission of God as displayed from Genesis to Revelation. So, it is a wonderful tool for disciple-making."
Robinson continued, "In many respects we have lost sight of our part in God's great story of redemption, reconciliation, and restoration. We have communicated that people need to be saved from sin, which is so true. But we have failed to understand and communicate that the Gospel is a message that not only saves us from sin, but it also saves us for God, into His church, and onto His mission.
"I think our churches need to regain a comprehensive biblical worldview that involves more than an individual's redemption. By inviting people into the cosmic story of God, it begins with redemption, but continues with sanctification (which happens best in community), and culminates with our joyful participation in the mission of God by our sharing our story in light of God's story. I believe when Southern Baptists see how comprehensive the gospel is, we will see more disciple-making and baptisms will soar – not for our satisfaction, but for the glory of Christ."
To order materials on The Story, go to Store.spreadtruth.com.