Mike Griffin, legislative agent for the Georgia Baptist Mission Board, encourages church leaders and students to be engaged in the political process.



By Roger Alford

CLEVELAND, Ga. – A long-time pastor who now speaks on behalf of 1.4 million Georgia Baptists in the state Capitol called Monday for reinforcements to help ensure political leaders do what is right.

"They don't do what you expect; they do what you inspect," Mike Griffin told church leaders and students who gathered at Truett McConnell University to learn how to effectively speak into the political process. "Sometimes they don't see the light until they feel the heat."

Griffin, who became head of the public affairs ministry of the Georgia Baptist Mission Board after more than three decades as a pastor, has been leading a series of training events across the state for Christians, explaining that they not only have the right to be engaged in politics but they must be involved in politics.

"Most Christians don't realize they have permission to get on this turf," he said. "I want you to know you have permission."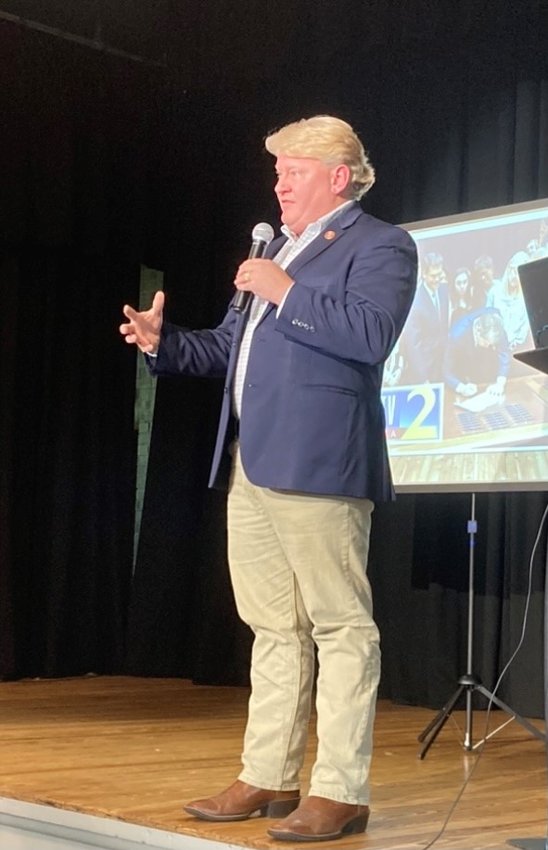 Brad Hughes speaks to church leaders and students at Truett McConnell University on Monday.
With 3,600 churches in every community across the state, the Georgia Baptist Convention is the state's largest conservative voting bloc and has the influence to ensure lawmakers do the right thing.

Brad Hughes, chairman of the Georgia Baptist Mission Board's Public Affairs Committee and director of field operations for Gov. Brian Kemp, encouraged church leaders to go to legislative meetings at the Capitol and to let their local lawmakers know that they're there.

"If you're there and you're watching them, they do far less damage," Hughes said.

The Georgia Baptist Mission Board has been providing similar public affairs training sessions since 2016.

Griffin said some of the most important moral and ethical issues affecting Georgia Baptists are debated inside the state Capitol, and they need to make their positions known regarding each one.

"These policy debates impact our communities and ministries," he said. "These days, Christians are rightly concerned about the state of politics and culture, but, unfortunately, we've lost ground in the political arena because people of faith have become less engaged in the public square. Never has there been a time since our country's founding when Christians have needed to get involved in government than right now. We need biblical 'salt and light' to help preserve our nation before it is too late."

___

For dates and times and to register for the upcoming public affairs training events, go to https://gabaptist.org/public-affairs-trainings-2021/.