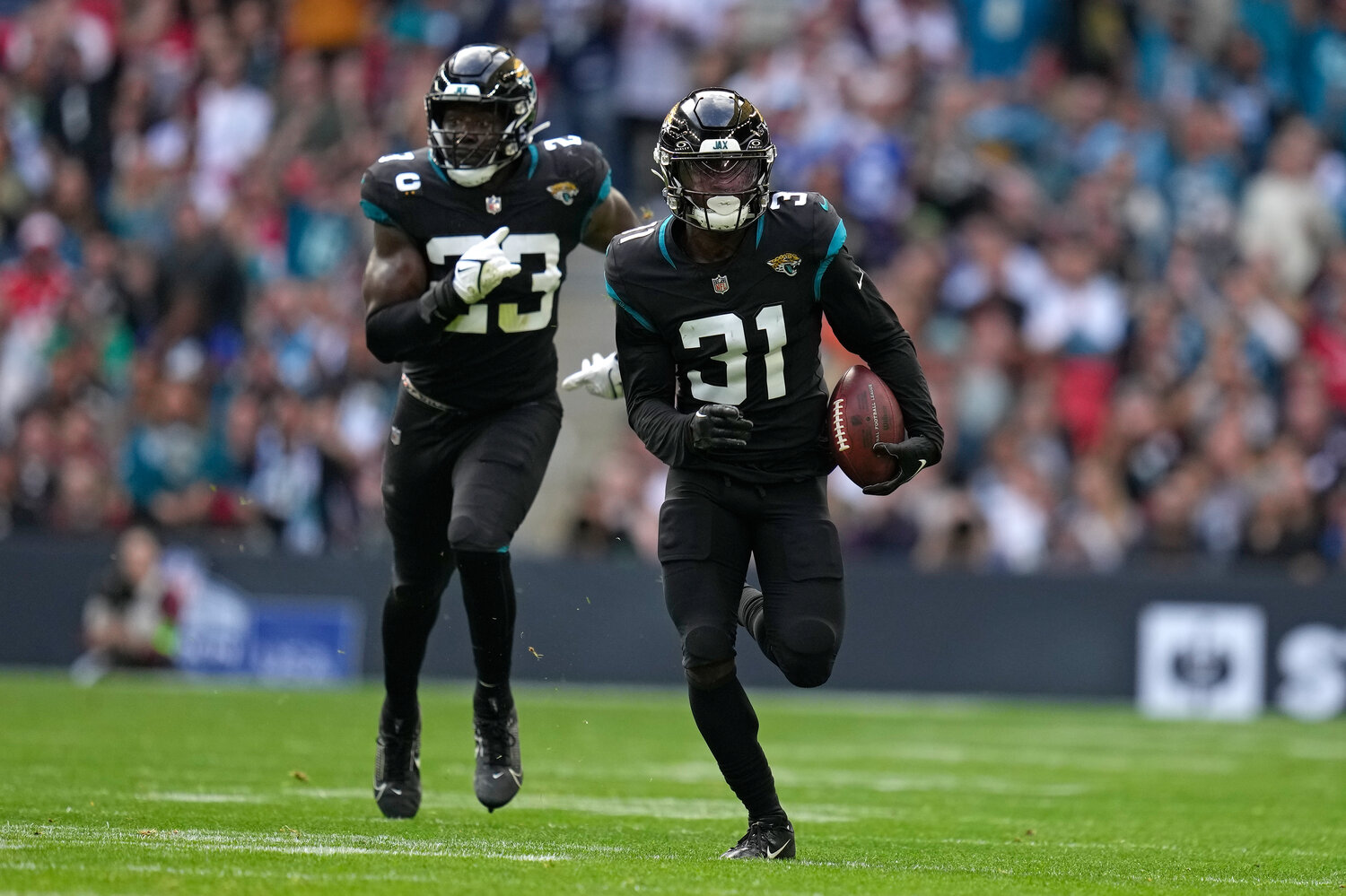 LONDON (AP) — Calvin Ridley is making the most of his second chance, in more ways than one. The wide receiver held on to a touchdown pass — after a couple of key drops last week — to help the Jacksonville Jaguars beat the Atlanta Falcons 23-7 on Sunday at Wembley Stadium.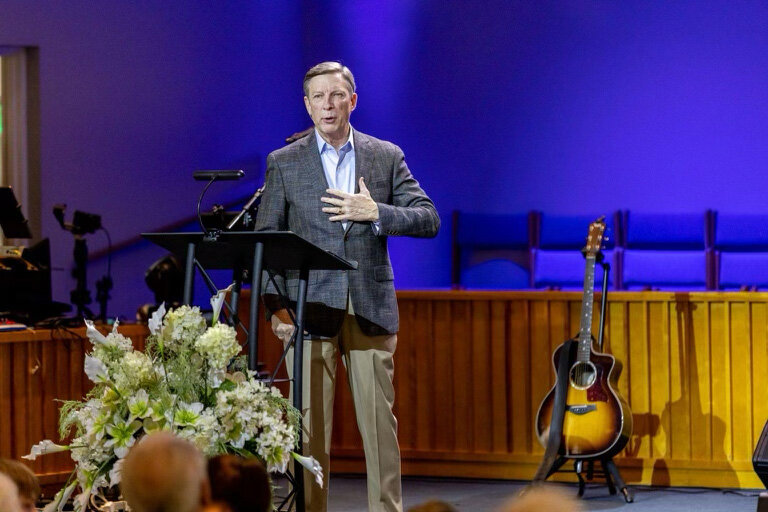 McCAYSVILLE, Ga. — Dr. David Drake faithfully served as the pastor of churches in Georgia and Florida for more than 30 years including First Baptist Church in Cartersville, Palm Springs Baptist Church in Palm Springs, Fla., Central Baptist Church in Waycross, First Baptist Church in Ellijay, and currently First Baptist Church McCaysville & Copperhill. He has served these churches with distinction and faithfulness.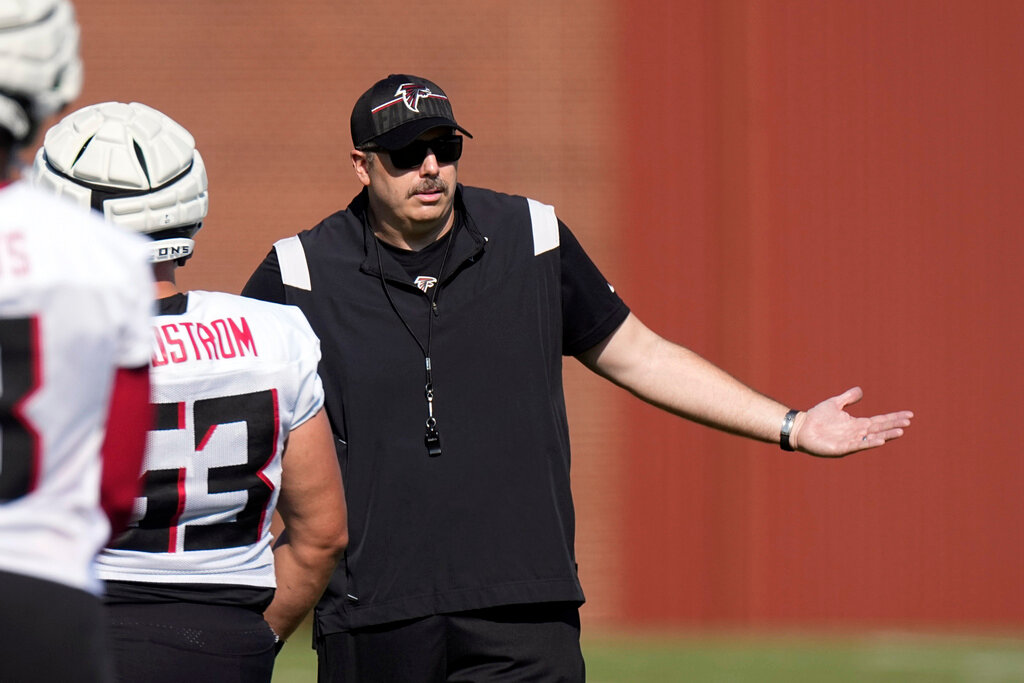 FLOWERY BRANCH, Ga. (AP) — Arthur Smith revealed a new mustache on the Atlanta Falcons' opening day of training camp. The coach acknowledged his self-described "lifestyle change" won't win universal approval. "It's not for everybody," Smith said Wednesday.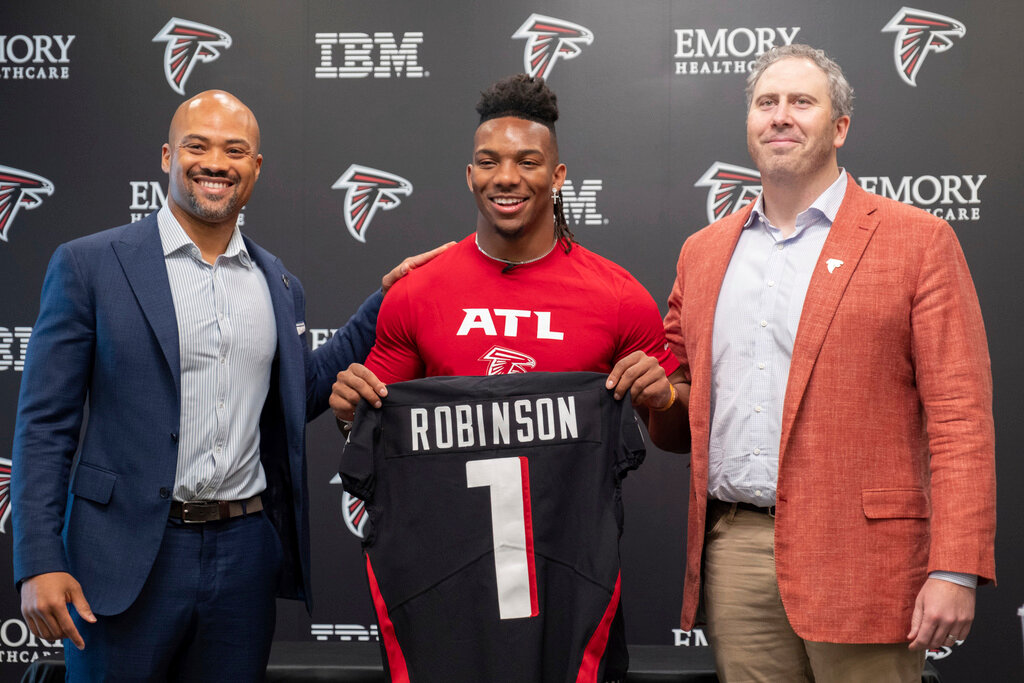 FLOWERY BRANCH, Ga. (AP) — While running back Bijan Robinson remains the focus of the Atlanta Falcons' NFL draft, general manager Terry Fontenot didn't want to forget about the offensive and defensive lines. The Falcons addressed a need on their offensive line by selecting Syracuse offensive tackle Matthew Bergeron after trading with Indianapolis in the second round of the NFL draft on Friday night.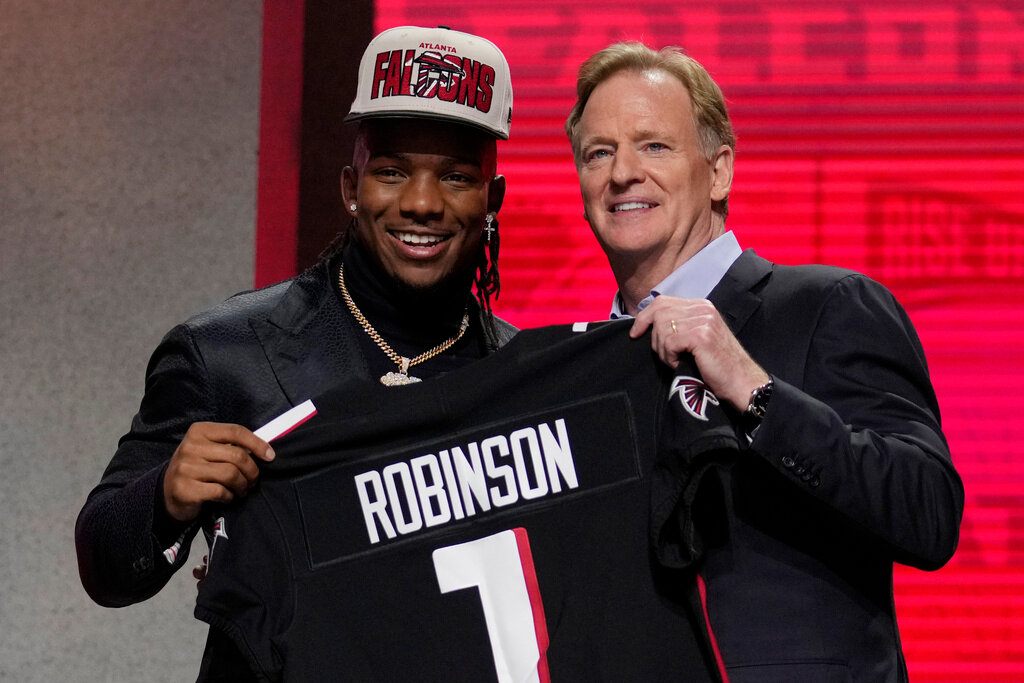 FLOWERY BRANCH, Ga. (AP) — Bijan Robinson knows all about Atlanta Falcons coach Arthur Smith's commitment to a strong running game, including his history with Derrick Henry at Tennessee. That history has Robinson excited about his opportunity to thrive in that run-first attack. The Falcons took an offensive skill position player in the first round for the third consecutive year by selecting running back Robinson with the eighth overall pick of the NFL draft on Thursday night.
ATLANTA (AP) — Younghoe Koo made a 21-yard field goal on the final play, lifting the Atlanta Falcons over the Arizona Cardinals 20-19 on Sunday to end a four-game skid. In a matchup of teams eliminated from playoff contention, Atlanta rookie quarterback Desmond Ridder got his first career victory. He was 19 of 26 for 169 yards and no interceptions in his third start as he auditions for a starting job next season.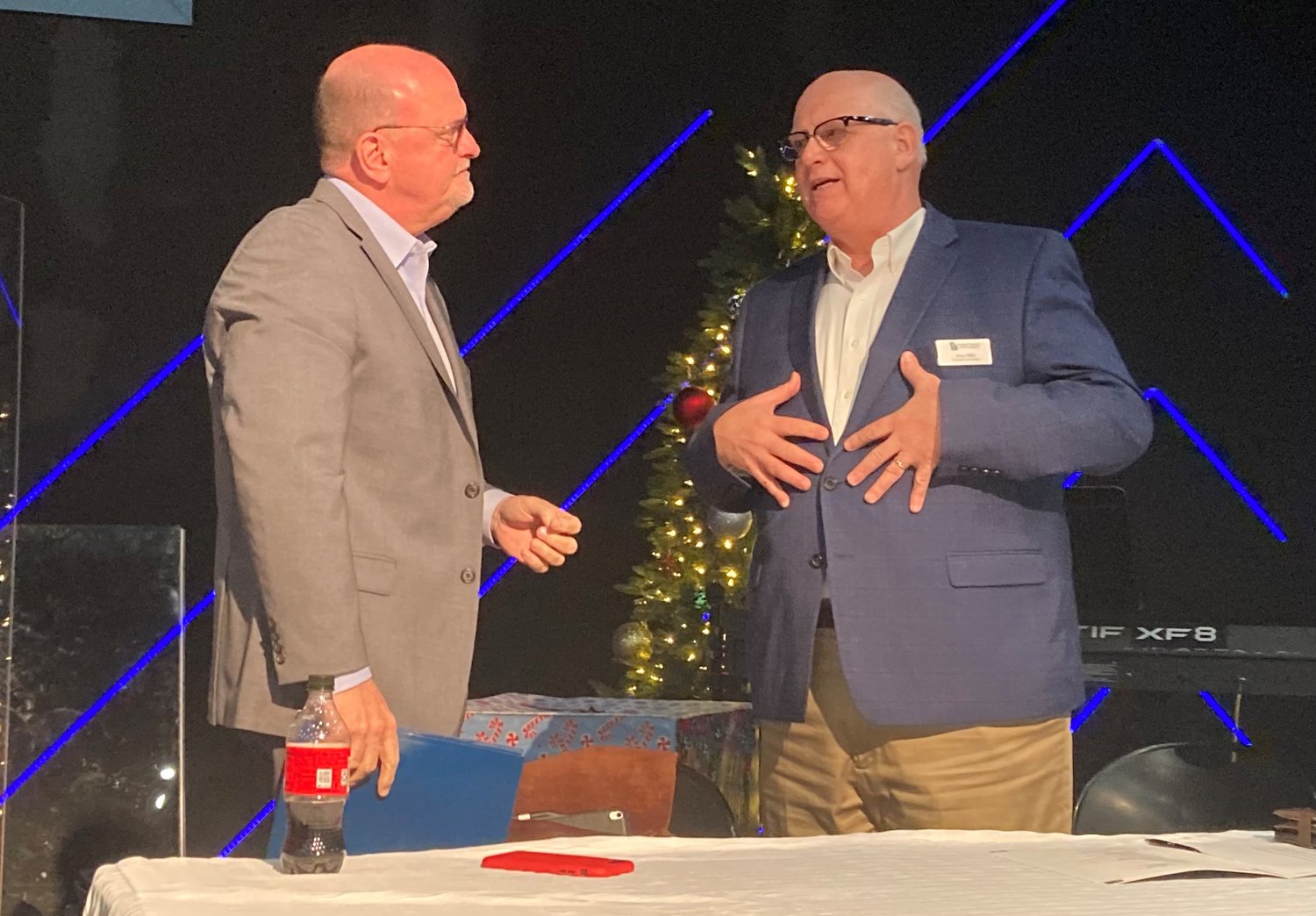 WARNER ROBINS, Ga. – A veteran pastor, evangelist and seminary professor has been elected chairman of the Georgia Baptist Executive Committee. In the role, David Mills, 57, will head the group of 110 ministry leaders charged with guiding the cooperative work of Georgia Baptists.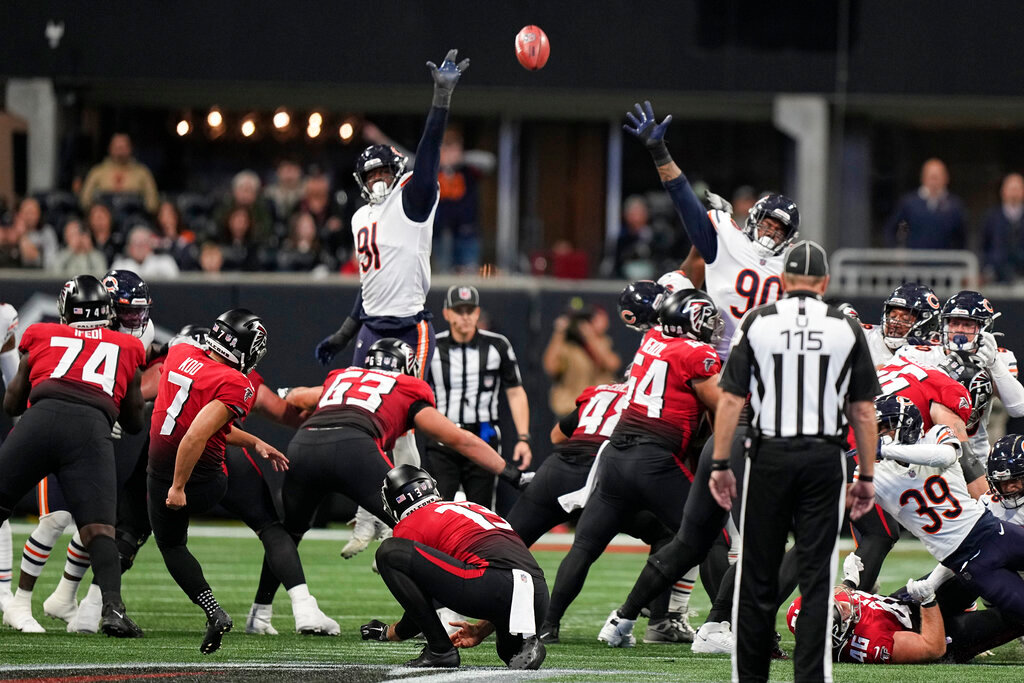 ATLANTA (AP) — Marcus Mariota and the Atlanta Falcons are still under .500 and still in the thick of the NFC South race. Younghoe Koo's 53-yard field goal gave Atlanta the lead with less than two minutes to play and the Falcons overcame another impressive game from Chicago's Justin Fields to beat the Bears 27-24 on Sunday.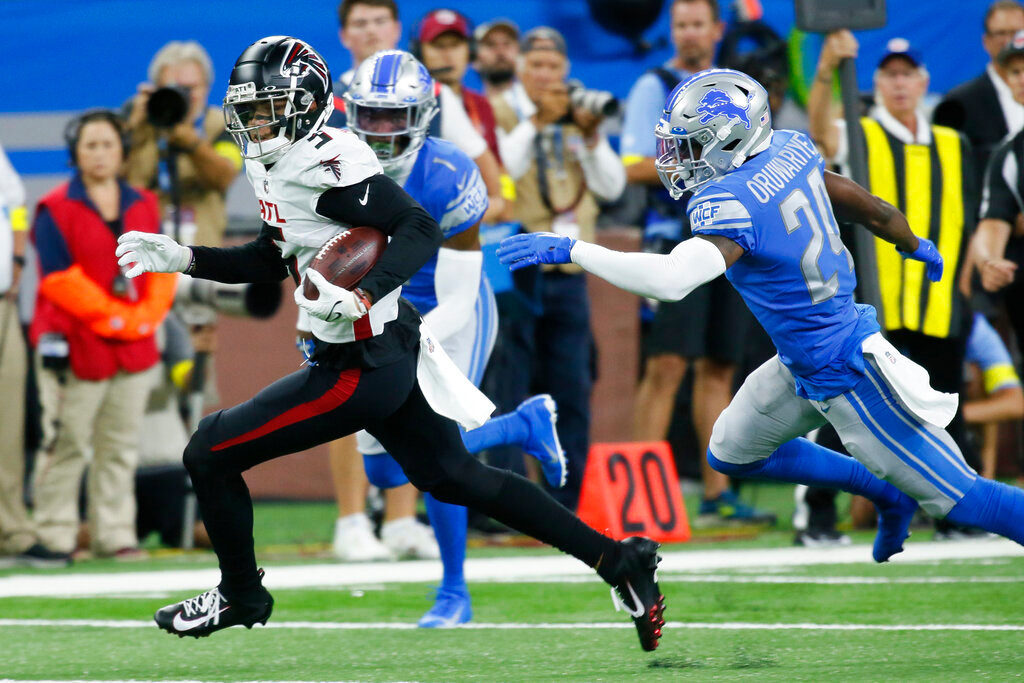 FLOWERY BRANCH, Ga. (AP) — Falcons rookie receiver Drake London, the eighth overall draft pick, was held out of practice after leaving the exhibition opener at Detroit with an injured knee. Coach Arthur Smith indicated Sunday there is no immediate timetable for London's return to the field and noted that "it's nothing that we're really concerned about long term."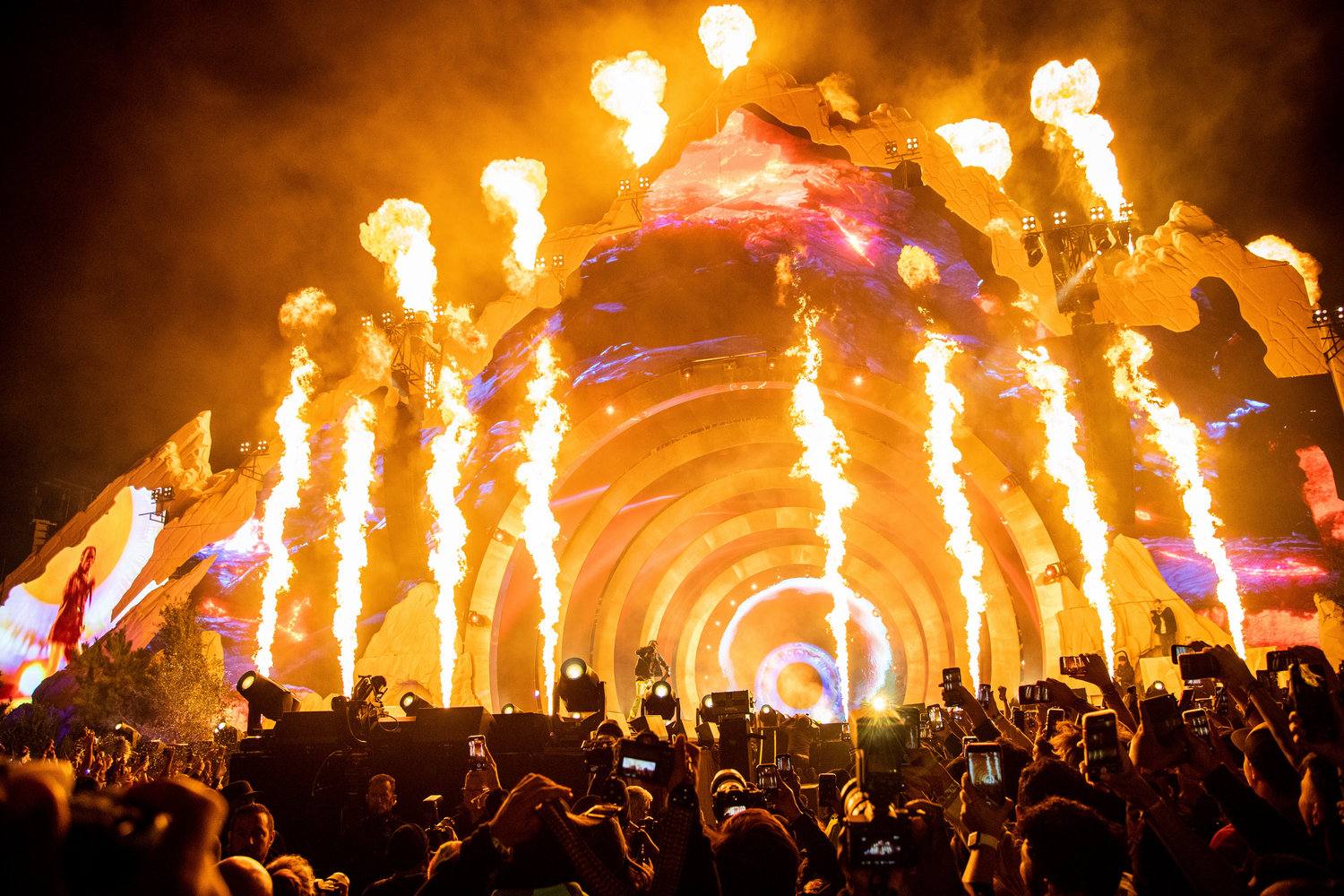 HOUSTON (AP) — Fans attending a Houston music festival surged toward the stage during a performance by rapper Travis Scott, triggering panic in the crowd of tens of thousands. At least eight people were killed and many more hurt, authorities said.