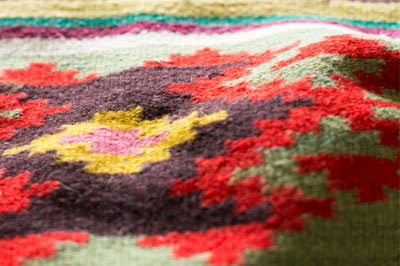 In 1961 I was preaching in a revival meeting in a church in Atlantic Beach, NC. I was a college student at the time, but now almost 55 years later I remember some things about that meeting that have been indelibly etched in my memory for these decades.
It was a small church, but the people had made adequate preparation for the meeting and the church was filled to capacity. This was in the day when the pastor, the minister of music, and guest evangelist sat in rather large pulpit chairs on the platform.
Not only was there barely enough room for the congregation in the pews, but there was far too little room on the platform for those of us positioned there. Between the pulpit chairs and the pulpit there was a small area rug probably placed there for decorative purposes. Unfortunately, the rug was frayed and had ridges and wrinkles in it.
The minister of music started the service by having the choir sing the "theme song" for the revival services. They sang with enthusiasm and vigor. When the choir finished the revival "theme song", the minister of music, also a college student, turned toward the congregation to lead the first hymn and got his foot caught under that frayed, wrinkled rug, lost his balance, and fell forward into the pulpit. I thought he had really hurt himself, but apparently he escaped serious injury by bracing his fall.
The congregation gasped. The pastor looked stunned. The choir lurched forward to assess the damage to their leader. I reached forward to help him, but he waved me away. He got up, brushed himself off, picked up his hymnal, adjusted his tie, and announced the first congregational hymn, saying, "I want you to turn to hymn number 371 as we sing, 'Stand Up, Stand Up for Jesus.'"
Interestingly, 1961 was the same year Patsy Cline came out with her hit song, "I Fall to Pieces." In some ways, that might have been more appropriate.
---
Pastors, have a humorous story or anecdote? Send it to editor@christianindex.org and it may appear in a future column.