Greear to be nominated for 2nd term as SBC pres.
BIRMINGHAM, Ala. (BP) — North Carolina pastor J.D. Greear will be nominated for a second term as president of the Southern Baptist Convention, Pennsylvania pastor K. Marshall Williams announced April 12.
North Carolina pastor J.D. Greear will be nominated for a second term as president of the Southern Baptist Convention, Pennsylvania pastor K. Marshall Williams announced April 12. BAPTIST PRESS
"In these troublesome and turbulent times, we need a pastor-preacher-prophet that will stand in the gap and lead with confident, consistent, convictional, Christo-centric, courageous courtesy," Williams, pastor of Nazarene Baptist Church in Philadelphia, wrote in a statement announcing his intent to nominate Greear at the June 11-12 SBC annual meeting in Birmingham, Alabama.
Greear, pastor of The Summit Church in the Raleigh-Durham, N.C., area, has focused his first year in office on the "Who's Your One?" evangelism initiative, ethnic, and gender diversity in his presidential appointments and a Sexual Abuse Advisory Study, which is advising him on a range of issues related to sexual abuse. "Who's Your One?" asks believers to pray for and focus their evangelistic efforts on one individual over the course of a year in hope that person may come to Christ.
Greear told BP in written comments, "It is a great honor to have K. Marshall Williams nominating me this June in Birmingham at our annual meeting. His faithful and bold leadership in our convention has been helpful to us all over the years. I believe our best days of cooperative mission are ahead of us if we refocus to keep the Gospel above all our preferences, styles, theological leanings and cultural differences."
SBDR shines 'ray of hope' after southern storms
ALTO, Texas (BP) — Southern Baptist Disaster Relief units have deployed across the South following a weekend of storms that caused at least eight deaths, injured dozens more, and left damage from Texas to Georgia.
Franklin, Texas, was among the storm-struck regions where Southern Baptist Disaster Relief workers deployed following mid-April tornados across the South that left at least eight people dead.Screen capture from KXAS.
In east Texas, DR units from both Texas Baptist Men and the Southern Baptists of Texas Convention deployed after an EF-2 and an EF-3 tornado touched down. At least four people in Texas died, according to media reports, including two children who were killed when a pine tree fell on the car carrying them near Pollok, Texas.
"When things seem really bad, we're able to come in and just introduce that ray of hope for them to take the next steps," Texas Baptist Men spokesman Rand Jenkins told NBC's Dallas affiliate.
SBTC volunteers were headed toward Franklin with a quick-response mobile kitchen within two hours of an April 13 tornado, the North American Mission Board told Baptist Press. Self-contained like a food truck, the quick-response mobile kitchen is designed to serve a few hundred simple meals quickly before a larger feeding operation can be established. The unit also focuses on evangelism, the SBTC said.
A second SBTC DR team dispatched to Alto and focused on feeding and recovery.
In Mississippi — where at least one person died according to media reports — six local chainsaw teams deployed along with three teams focused on chaplaincy and assessment, NAMB said.
In Alabama, a DR team did chainsaw work in the city of Troy while another team did chainsaw and roof tarping work in Etowah County, Alabama Baptist DR director Mark Wakefield said.
At least one county worker died near Birmingham, Ala., when a vehicle struck him as he attempted to clear fallen trees from a roadway, according to media reports.
In Louisiana — where at least two deaths were reported — a DR team from Blanchard performed tree removal and roof repair work, according to Louisiana's Baptist Message newsjournal. The team also distributed Bibles and water.
At one point on April 14, nearly 90,000 people across the South were without power because of the storms, the Associated Press reported.
Sexual abuse policy approved by Southern Baptist of Texas Convention
GRAPEVINE, Texas (BP) — The executive committee of the Southern Baptists of Texas Convention's Executive Board has approved a policy related to sexual abuse and affiliated churches, the Southern Baptist TEXAN reported April 4.
Based on an interpretation of the SBTC's faith statement, the Baptist Faith and Message 2000, the policy would disallow new or continued affiliation by a church whose senior pastor has been convicted of sexual abuse of a child. The policy also prohibits new or continued affiliation by a church that is found to be "indifferent in their response to child sexual abuse."
The policy states, "indifference can be evidenced by, among other things, (a) employing a convicted sex offender in positions other than that of senior pastor, (b) allowing a convicted sex offender to work as a volunteer in contact with minors, (c) continuing to employ a person who unlawfully concealed from law enforcement information regarding the sexual abuse of any person by an employee or volunteer of the church, or (d) willfully disregarding compliance with child abuse reporting laws."
With Article XV of the BF&M 2000 noting in part that "Christians should oppose ... all forms of sexual immorality," the SBTC board's executive committee interprets this article to oppose child sexual abuse as "a form of sexual immorality that is clearly ungodly, morally corrupt and a sin against a holy God," according to the policy, which was adopted on March 26.
Names in the News
Steve Horn nominated as Louisiana convention executive director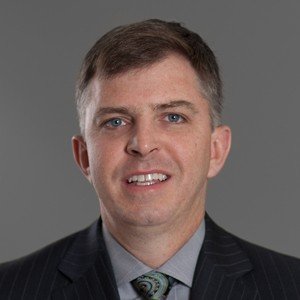 ALEXANDRIA, LA — Steve Horn, pastor of First Baptist Church in Lafayette, Louisiana, is being recommended as the next executive director of the Louisiana Baptist Convention, the Louisiana Baptist Message reported April 7.
Horn was presented to the Executive Board's Administrative Committee during a special called session April 11. That group's confirmed recommendation goes before the Executive Board during its regularly scheduled meeting tomorrow, April 16.
Horn, if elected, will succeed David Hankins, who will retire at the end of June.
Founding executive director of the Nevada Baptist Convention dies

Ernie Myers
(BP) Ernie Myers, founding executive director of the Nevada Baptist Convention, died Tuesday, April 2, in Plano, Texas. He was 93.
Myers was elected as executive director when the Nevada convention was constituted in 1978 in Las Vegas during an Oct. 16-17 meeting at Red Rock Baptist Church.
He led Nevada Baptists until his retirement in June 1992.
He also served as the Southern Baptist Convention's second vice president, elected at the SBC's 1989 annual meeting in Las Vegas.
Executive director-treasurer of the Mississippi Baptist Convention Board announces retirement
(BP) Jim Futral, executive director-treasurer of the Mississippi Baptist Convention Board, has announced his retirement, effective Oct. 31 of this year.
Futral, 74, has led the Mississippi convention for 20 years, since Sept. 1, 1998.

Jim Futral
At the time of his unanimous election by the mission board, Futral was the convention's president and a pastor in Jackson. He also was a member of the Southern Baptist Convention's Executive Committee and a member of the local Metro Baptist Association's executive committee. Futral chaired the MBCB executive committee from 1993-96 and was a member the previous three years.
Futral had led Broadmoor Baptist Church since 1985, previously serving six churches in Mississippi and two in Texas dating back to 1964.
University of Mobile president resigns
(BP) Tim Smith, president of the University of Mobile since May 2016, has resigned, according to a news release issued by the university March 1.

Tim Smith
Smith "cited personal reasons" for his resignation, the news release stated, providing no further information. A university spokesperson contacted by Baptist Press cited the news release as the only information being made available.
Trustees announced after a March 1 meeting that interim leadership for the university was named and a nationwide search for a new president will begin.
Current trustee chairman Fred Wilson was named interim president with David Conner becoming trustee chairman.
President Emeritus Mark Foley, who led the university for 18 years until his retirement in 2016, "will serve as a consultant while the search begins for the university's fifth president," the news release stated.
The university, founded in 1961, is affiliated with the Alabama Baptist Convention and has more than 1,600 students in undergraduate, graduate and doctoral programs.