Anniversaries
Raleigh White Baptist Church in Mallary Baptist Association held homecoming on April 10 with Buddy Wasson preaching.
Hawkinsville First Baptist Church held revival services April 10-12. Paul Cowles preached, while Clay Layfield led the music.
---
Ministerial Moves
Stacy Dyer recently accepted a call to serve as pastor of Shoal Creek Baptist Church in Cleveland. Previously, he was a Georgia Baptist state missionary in the area of Church Revitalization. He is joined by his wife, Diane, and daughter, Lindsey.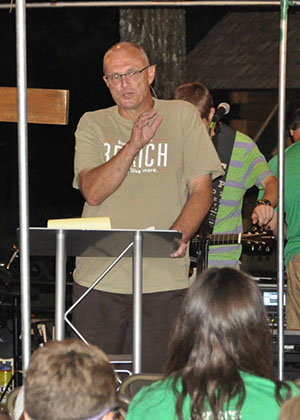 Benjie Mathis recently announced his retirement after more than 40 years of student ministry, 28 of them at Pleasant Valley South Baptist Church in Floyd County.
---
What's Happening
Beacon Baptist Church in Mallary Association will have its 52nd homecoming May 1. Services will begin at 10:30 a.m. featuring the Cory Thomas family, with Cory Thomas bringing the message. A covered dish dinner will follow. Jim Eubanks is the interim pastor.
Faith Baptist Church in Albany will have revival services April 17 at 11 a.m. and 6 p.m. and April 18-20 at 7 p.m. Jason Jones will be the speaker.
On April 17 West Hall Baptist Church in Oakwood will show the movie "War Room", free to the public, at 4 p.m. In addition, the church will have its 25th anniversary in June. All members, past and present, are invited to attend the gathering at the church on 5315 McEver Road. For more information call (770) 532-9537.