MACON — Since 1977 attendees to the MOVE Conference, sponsored by Georgia Baptist Student Groups and Faith Development, have welcomed the event as a way to welcome close out the year as well as gear up for the final semester of school. It certainly helps when top musical artists and Christian speakers make up the platform.
Although the overall message at MOVE hasn't wavered, what has changed is the way attendees can provide instant feedback. "It was such an overwhelming miracle to witness over 800 peole give their life to Christ at the #move15 conference," tweeted @ccorson_24.
Agreeing with her was @balel75, who posted, "Had an amazing time at #move15 this year. Strongly recommend anyone has never been to go in 2016."
"Thankful for this weekend and what it taught me and glad I had some great people there with me #move15," said @leiann_kemp.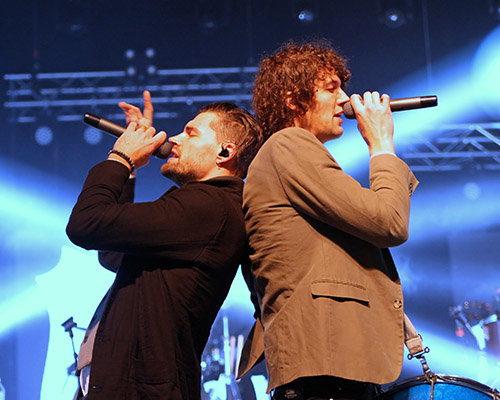 Joel and Luke Smallbone, better known as for KING & COUNTRY, are one of the most sought-after duos in Christian music. BRYAN NOWAK/Special[/caption]