CHULA – Aaron Frasier became pastor of Mt. Zion Baptist Church in Chula on Jan. 20.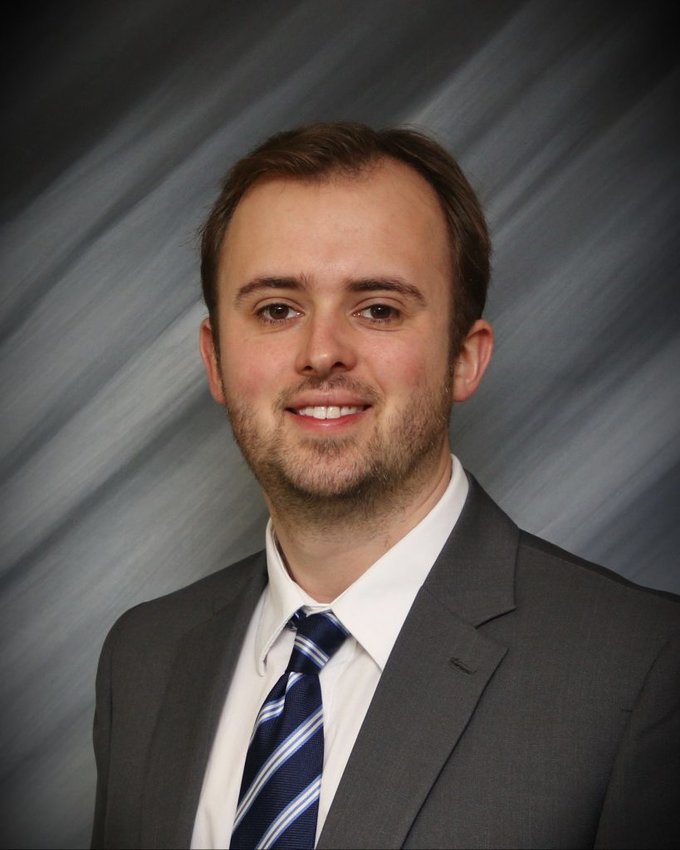 AARON FRASIER
Frasier, a native of Kentucky, is married to Adrienne Baldwin Frasier, from Tifton. He's a Dec. 2018 M.Div. graduate of the Southern Baptist Theological Seminary in Louisville, Kentucky with his undergraduate degree from Western Kentucky University in religious studies.
"I am thrilled and humbled to have been hired as a pastor right out of seminary," Frasier said. "I know very few people who received a job right after graduation, and I don't deserve the grace the Lord has shown me in this. He is so good to me!"
Frasier said that the vision he's cast for the church is "that they would grow to love, follow, and glorify Jesus deeper because that is the purpose they were created for."
Howard DuVall, co-chair of Mt. Zion's pastor search committee shared, "At a young age Aaron has the ability to proclaim the word of God from the pulpit that many do not have at the age of 50 or 60 years old. Aaron loves God and he is not afraid to let that be known."
"Mt. Zion Baptist is excited and proud to say the Reverend Aaron Frasier is the pastor of Mt. Zion Baptist Church in Chula, Georgia and that his wife Adrienne is walking beside him and supporting him in his ministry," Howard added.
Mt. Zion Baptist Church has services on Sundays at 11 a.m. and 7 p.m. Visit their website here.