DULUTH — Kayti Batya's dad had been severely abusing her since she was a toddler. He'd been selling her for sex since she was 11 years old. And, he was an ordained minister.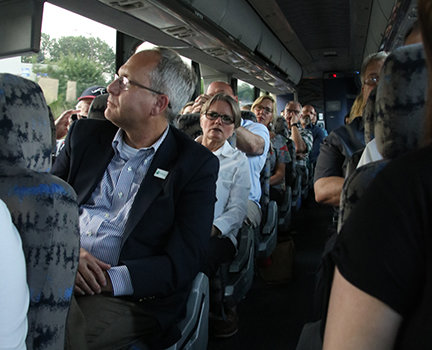 Georgia Baptist pastors and leaders joined Commissioner Echols on a bus tour where they heard from advocates and survivors of the human trafficking industry. MYRIAH SNYDER/Index
In fact, most of the time he trafficked her out of church offices – including Southern Baptist church offices, she said. Other times she was sold out of business offices – attorney's offices, medical practices, etc.
Batya and others told their stories as part of the Unholy Tour, held Thursday evening May 23. The event consisted of survivors from sex trafficking as well as law personnel addressing a packed bus while it toured known locations of the industry in Gwinnett County.
Despite the unspeakable uses her dad had for Batya, she gave the appearance of having things all together. She kept her grades up and played sports. Her wounds manifested in her propensity to overachieve, her only outward tell being her habit of self-harming, or cutting.
At age 28, a mere five years ago, she reached out to a ministry and got out. Her road to recovery was brutal, though.
"I couldn't function. I had PTSD so bad I sat in corners and rocked all the time. I didn't sleep because of night terrors. I was on a whole lot of psych meds.
"But God…" she added.
Walking miracles
"I worked really hard through a couple of programs I've been through now," Batya continued. "I don't meet criteria for PTSD, which is a miracle in itself … I still have struggles. But I am off all of the meds. I am not self-injuring anymore. Things are overall amazing."
She went on to explain that just because someone is a survivor, doesn't mean they're safe. Batya has seen fellow members of the national survivor leaders community do great things. Some have started their organizations to help others get out. Many are working at such organizations. Numerous have recovered and settled into routine lives.
Sometimes, however, they don't make it.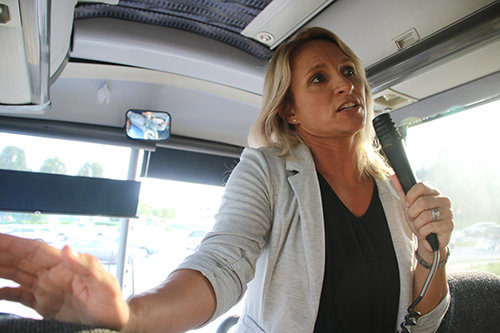 Kasey McClure, a former stripper and the founder of 4Sarah shares her story. MYRIAH SNYDER/Index
"Some went back to the life. Or they went back to addiction or whatever. And some, it was just complications from living a life of trauma that finally caught up with their body. They're no longer with us," she said.
"The survivors on this bus today, we are walking miracles. I can tell you that," she added. Her audience erupted in applause.
Batya now works with Street Grace, a ministry that focuses on domestic minor sex trafficking. Their main objectives are prevention, protection, and policy, she shared.
In total, five survivors told of their efforts in shedding light on the dark reality of trafficking.
Don't just listen; do something
The tour is part of Georgia Public Service Commissioner Tim Echols' efforts to educate policymakers on the issue of human trafficking. Prevalent in Georgia's backyard, Atlanta has become one of the top cities in the United States for the exploitation of children. This particular tour was offered to pastors and leaders from Georgia Baptist churches to help raise awareness.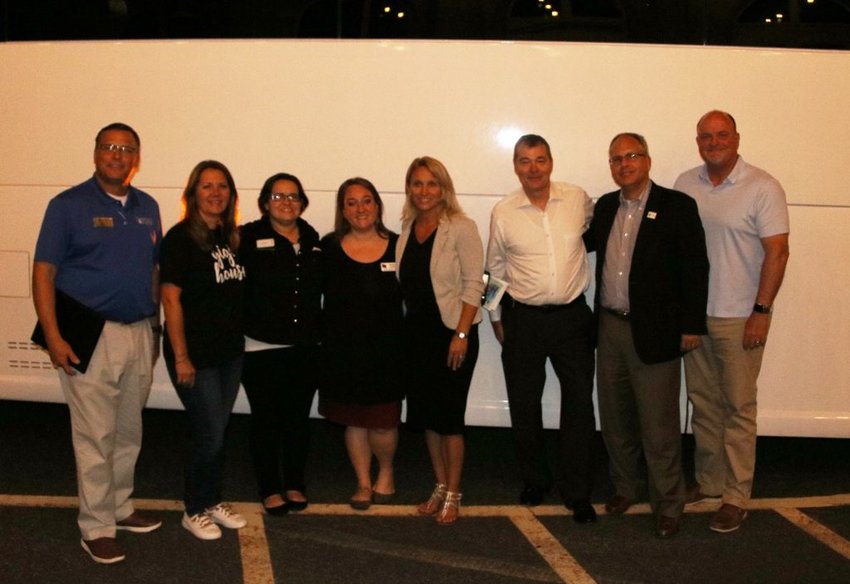 Speakers for the Unholy Tour. Mike Griffin, Georgia Baptist public affairs representative is on the left and Executive Director Thomas Hammond is on the right. MYRIAH SNYDER/Index
One of the main hosts of the evening, Kasey McClure, echoed Batya's words that the tour held a greater purpose than education.
"We really want y'all to do something, not just get on the bus and listen to some sad stories and statistics," said McClure, a former stripper and founder of 4Sarah, an organization dedicated to helping women leave the sex industry. "We want you to actually go back into your community and get involved and do something."
Other organizations represented during the tour include:
Throughout the night survivors told their stories, policymakers shared their vision, and advocates for survivors spoke while the tour bus made its way through Gwinnett County.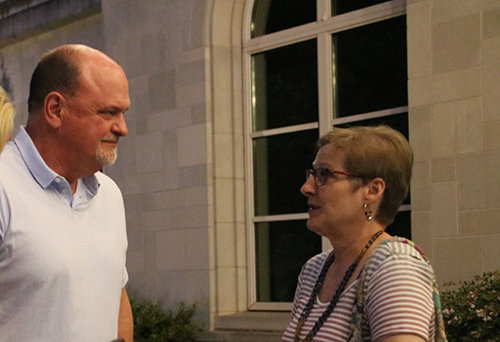 Executive Director Thomas Hammond speaks with an attendee after the tour. MYRIAH SNYDER/Index
As the bus paused near destinations known for sex trafficking, police officers shared harrowing stories, one after another, of rescuing victims from their brokenness.
These hotspots for trafficking included ordinary apartment complexes, hotels, adult stores, and sometimes even gas stations. But it's 2019, so they all had one connecting factor – their business was driven by the internet. That's where sex slaves – underage and adult, male and female – are primarily trafficked.
Although there is still much work to be done, Echols was thankful to those making a difference at all levels. Most importantly, though, he said, "I want to thank our Lord Jesus Christ who gives us a second chance," concluding the tour that highlighted just that – second chances.