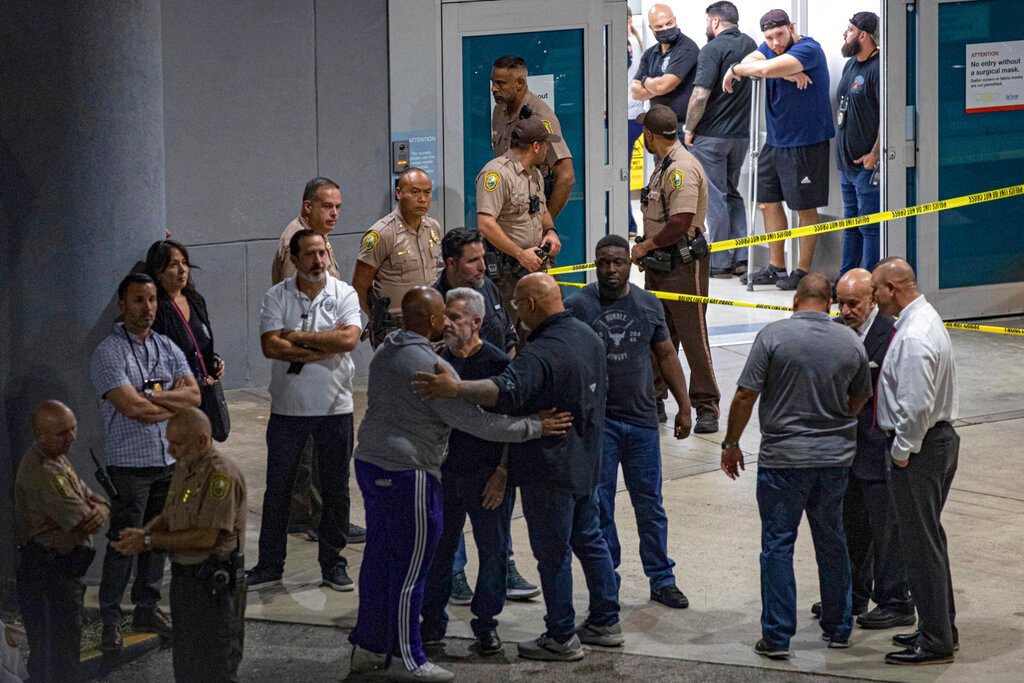 MIAMI (AP) — Police in South Florida say a 29-year-old officer has died after being shot in the head during a confrontation with a robbery suspect in Miami. Det. Cesar Echaverry was shot Monday night as Miami-Dade police closed in on a robbery suspect. That man was identified as 32-year-old Jeremy Horton of Acworth, Georgia. He was pronounced dead at the scene.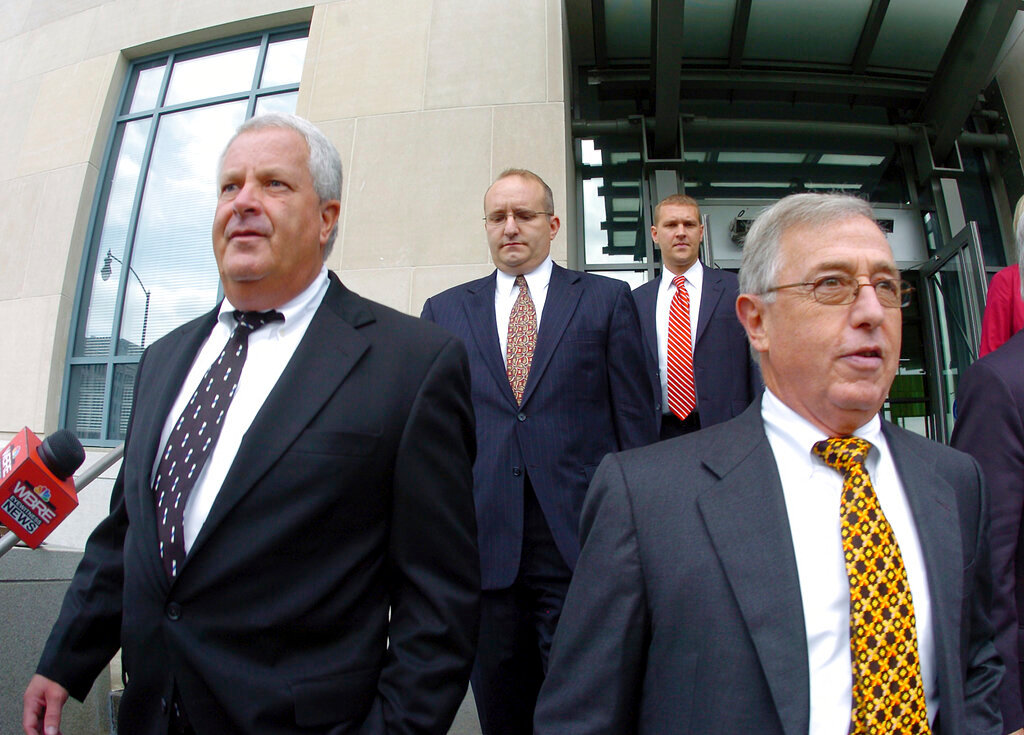 Two former Pennsylvania judges who orchestrated a scheme to send children to for-profit jails in exchange for kickbacks have been ordered to pay more than $200 million to hundreds of people they victimized in one of the worst judicial scandals in U.S. history. A federal judge awarded $106 million in compensatory damages and $100 million in punitive damages to plaintiffs in a long-running civil suit against the judges.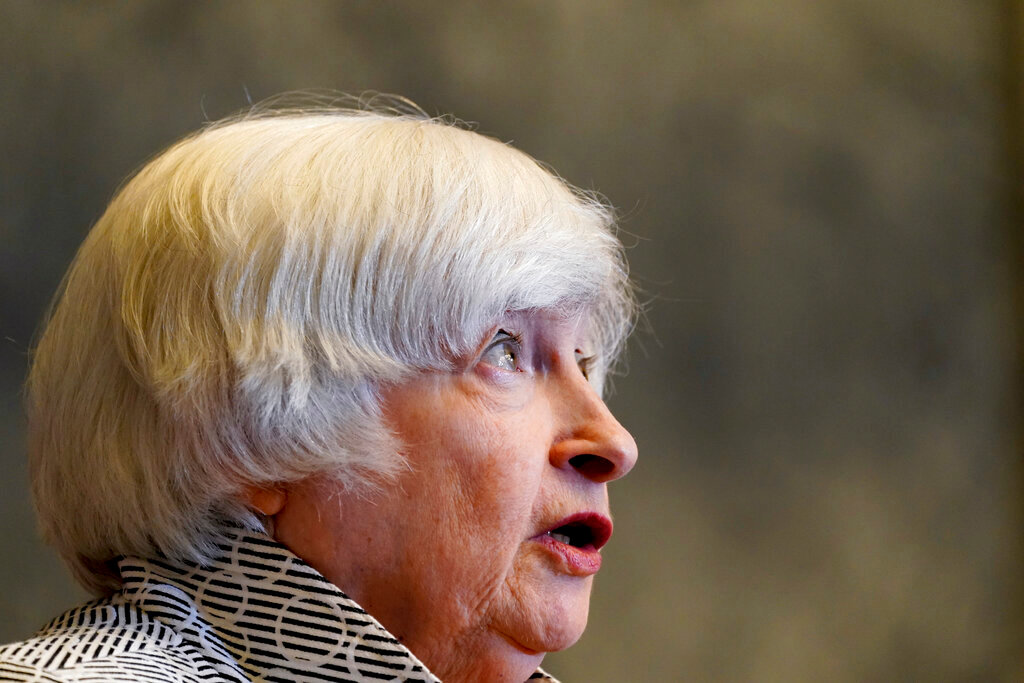 WASHINGTON (AP) — Treasury Secretary Janet Yellen has directed the IRS to develop a plan within six months outlining how the tax agency will modernize its technology, customer service and hiring. With Democrats' big climate, tax and health care bill now law, the tax agency is set to receive nearly $80 billion over 10 years.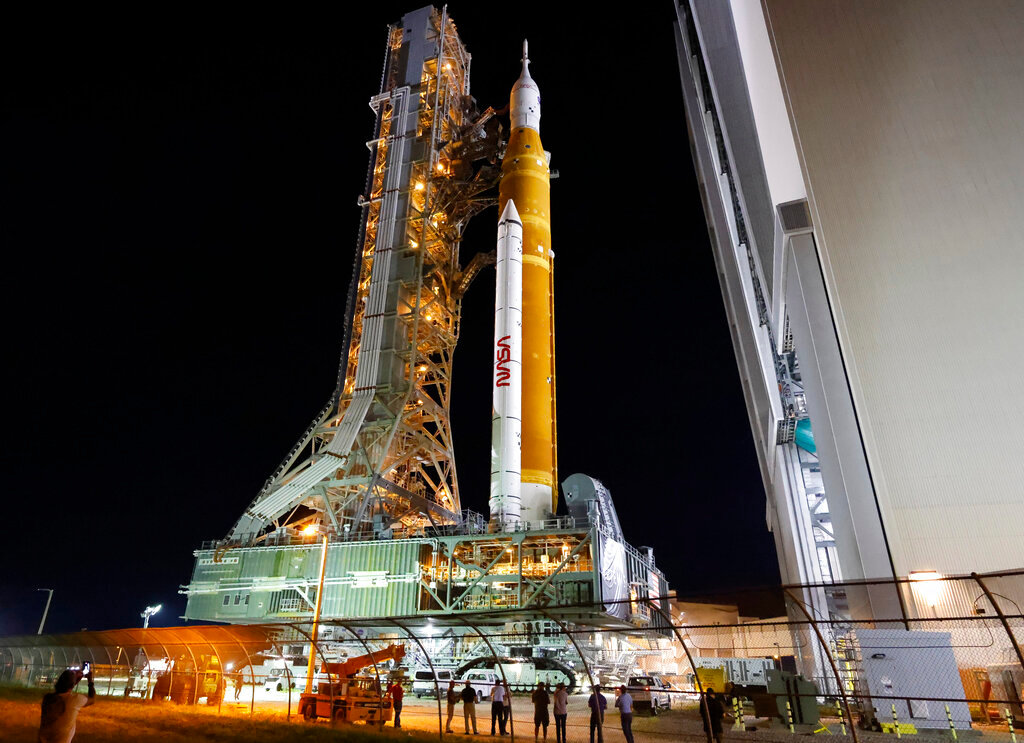 CAPE CANAVERAL, Fla. (AP) — NASA's new moon rocket has arrived at the launch pad for its first test flight. The 322-foot rocket emerged Tuesday night from its mammoth hangar at Florida's Kennedy Space Center. It took nearly 10 hours for the rocket to make the four-mile overnight trip to the pad. NASA is aiming for an Aug. 29 liftoff for the unmanned lunar test flight.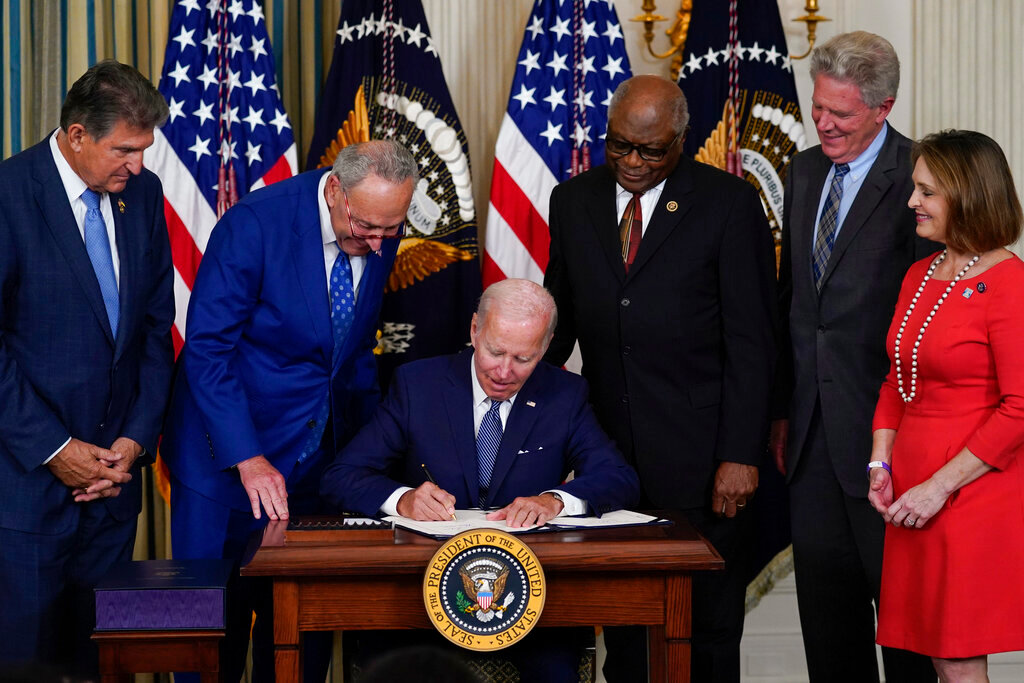 WASHINGTON (AP) — President Joe Biden has signed Democrats' landmark climate change and health care bill. It's the "final piece" of the president's pared-down domestic agenda as he aims to boost his party's standing with voters ahead of midterm elections.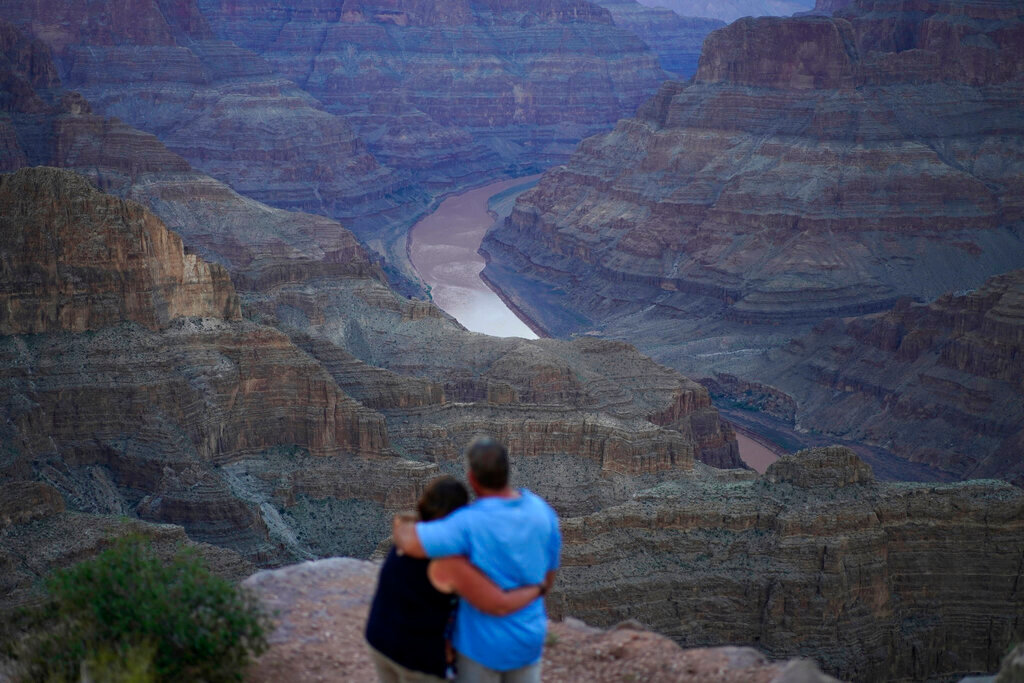 SALT LAKE CITY (AP) — U.S. officials have announced that two U.S. states reliant on water from the Colorado River will face more water cuts as they endure extreme drought. The move affecting Arizona and Nevada came Tuesday as officials predict levels at Lake Mead, the largest U.S. reservoir, will plummet even further than they have. The cuts will place officials in those states under extraordinary pressure to plan for a hotter, drier future and a growing population.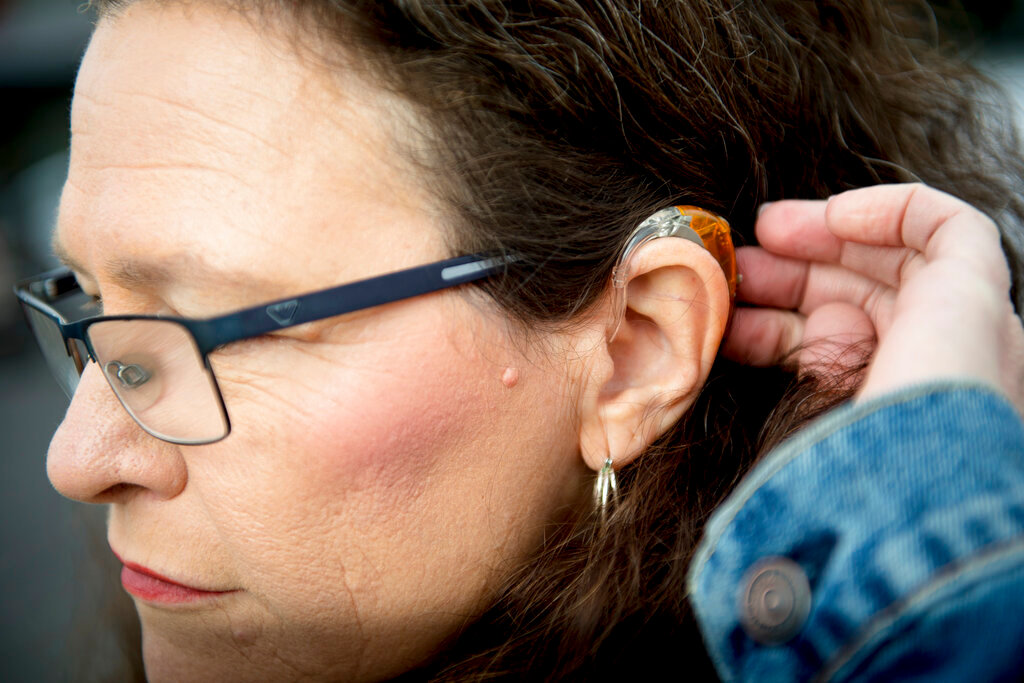 WASHINGTON (AP) — U.S. regulators have finalized a long-awaited rule that's expected to allow millions of Americans to buy hearing aids without a prescription. The rule announced Tuesday by the Food and Drug Administration goes into effect this fall. It creates a new class of hearing aids that don't require a medical exam, a prescription and other specialty services. Instead, the devices will be sold online or over-the-counter at pharmacies and other retail stores.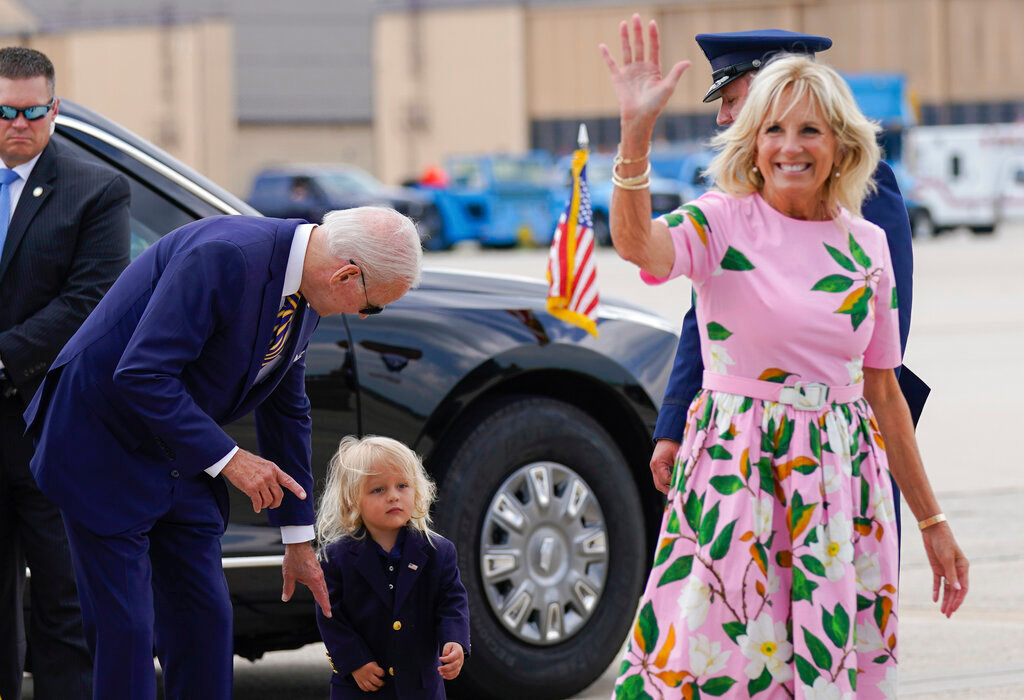 KIAWAH ISLAND, S.C. (AP) — First lady Jill Biden has tested positive for COVID-19 and is experiencing "mild symptoms." The White House announced it on Tuesday. The first lady has been vacationing with President Joe Biden in South Carolina and began experiencing symptoms Monday. She has been prescribed the antiviral drug Paxlovid and will isolate at the vacation home for at least five days.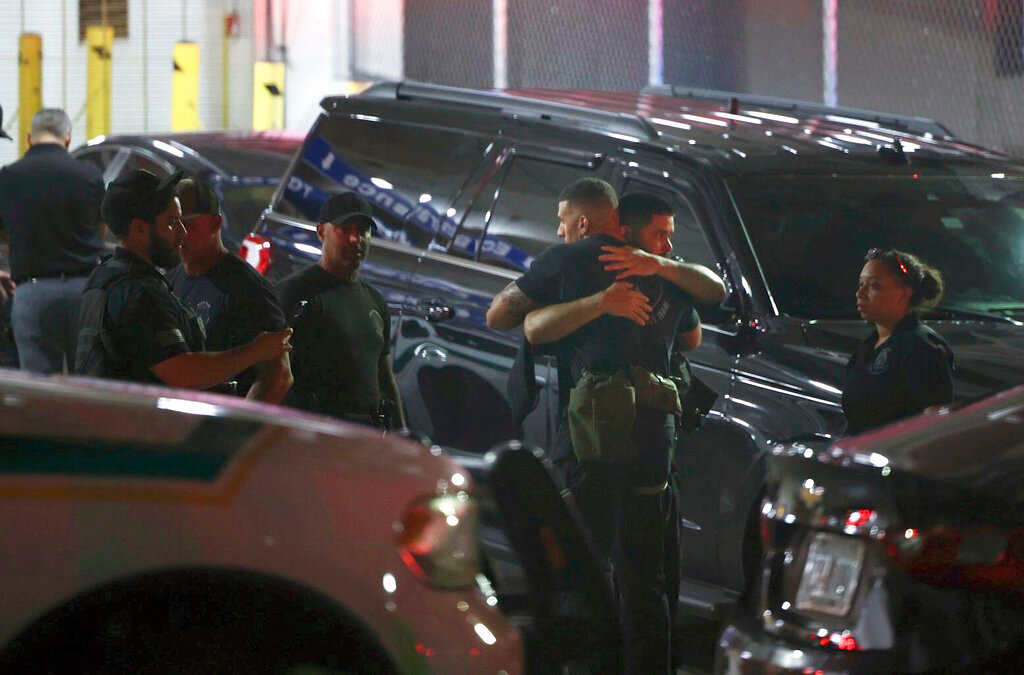 MIAMI (AP) — Authorities say a Miami-Dade police officer was critically wounded and an armed robbery suspect was killed in an exchange of gunfire during a car chase. Officials say the suspect smashed his vehicle into a police cruiser and another car while trying to flee Monday night in the Liberty City neighborhood as officers responded to a reported armed robbery.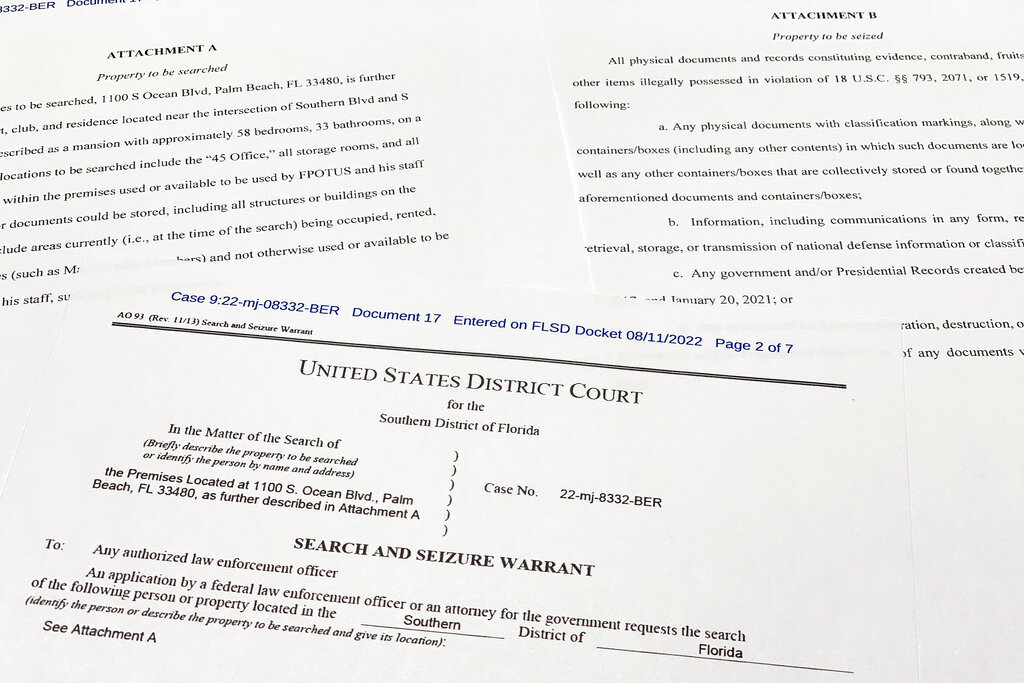 WASHINGTON (AP) — The Justice Department is rebuffing an effort to make public the affidavit supporting the search warrant for former President Donald Trump's estate in Florida. In court papers Monday, prosecutors argue the investigation "implicates highly classified material" and the affidavit contains sensitive information about witnesses.