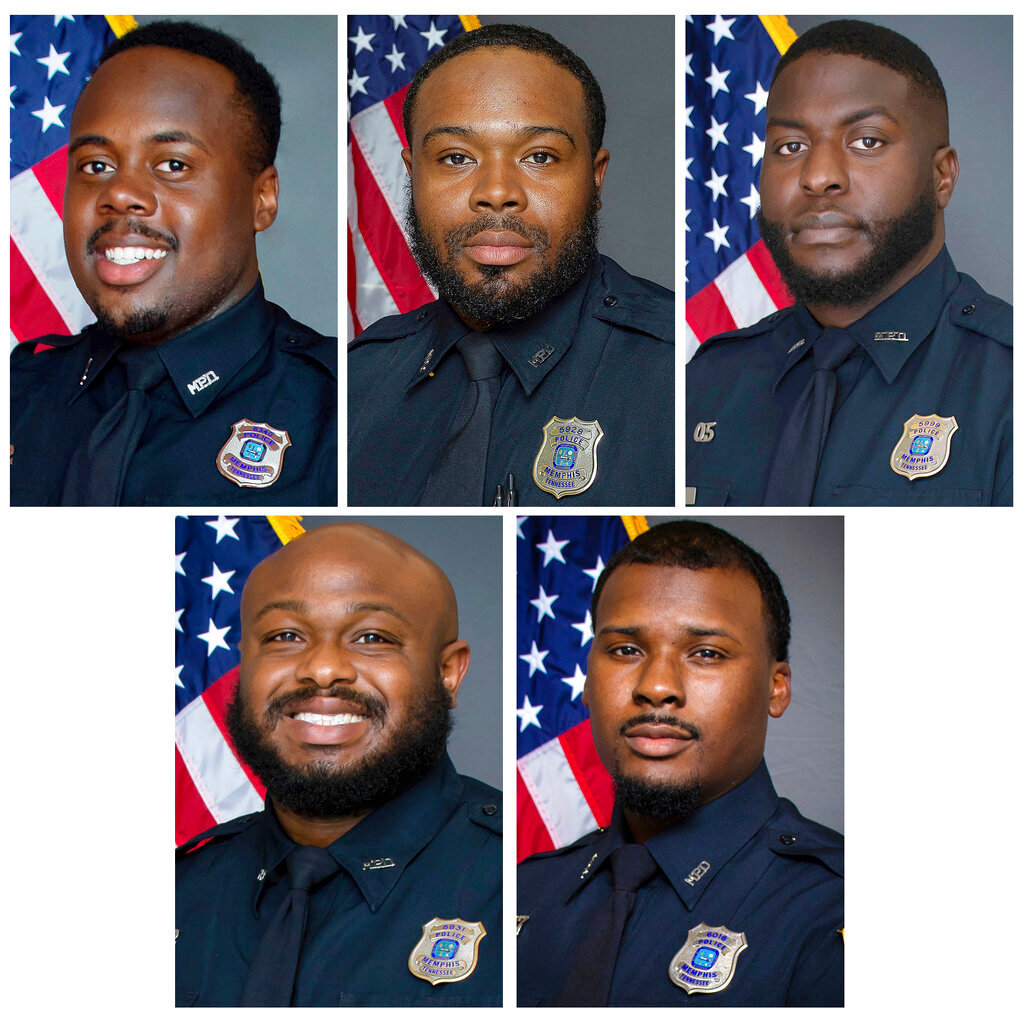 MEMPHIS, Tenn. (AP) — Documents released Tuesday provided a scathing account of what authorities called the "blatantly unprofessional" conduct of five officers involved in the fatal police beating of Tyre Nichols during a traffic stop last month — including new revelations about how one officer took and shared pictures of the bloodied victim. The officer, Demetrius Haley, stood over Nichols as he lay propped against a police car and took photographs, which Haley sent to other officers and a female acquaintance, according to documents released by the Tennessee Peace Officers Standards and Training Commission.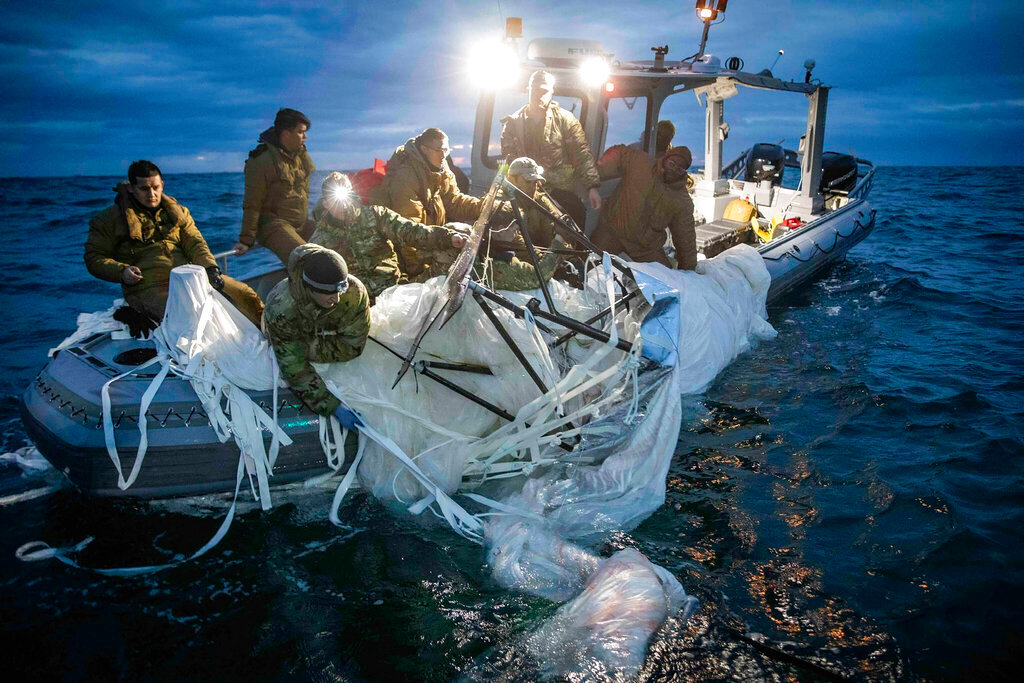 WASHINGTON (AP) — Using underwater drones, warships and inflatable vessels, the Navy is carrying out an extensive operation to gather all of the pieces of the massive Chinese spy balloon a U.S. fighter jet shot down off the coast of South Carolina on Saturday. In the newest images released by the Navy on Tuesday, sailors from Explosive Ordnance Disposal Group 2 are seen leaning over a rigid hull inflatable boat and pulling in broad swaths of the balloon's white outer fabric and shell structure.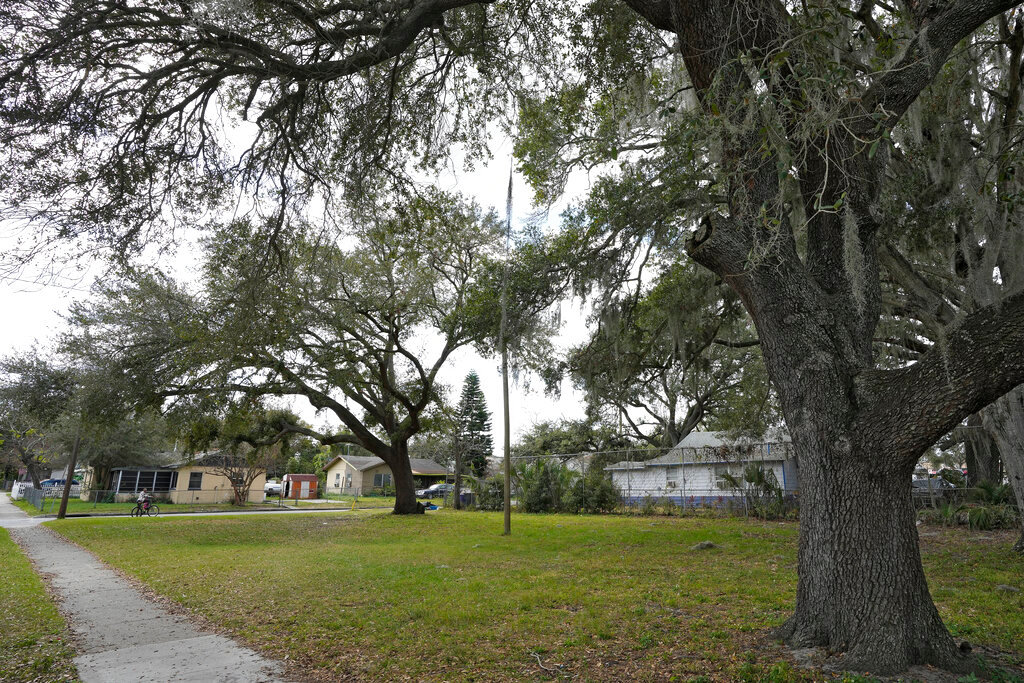 WINTER HAVEN, Fla. (AP) — A man suspected in a mass shooting in central Florida last month was fatally shot by a police officer following a long chase and a carjacking, authorities said. The car driven by Alex Greene, 21, eventually crashed into a business in Winter Haven. That's a short distance from Lakeland, where 11 people were injured in the Jan. 30 shooting, Lakeland Police Chief Sammy Taylor said. "We are very confident he was in fact involved; to what extent we don't know yet," Taylor said.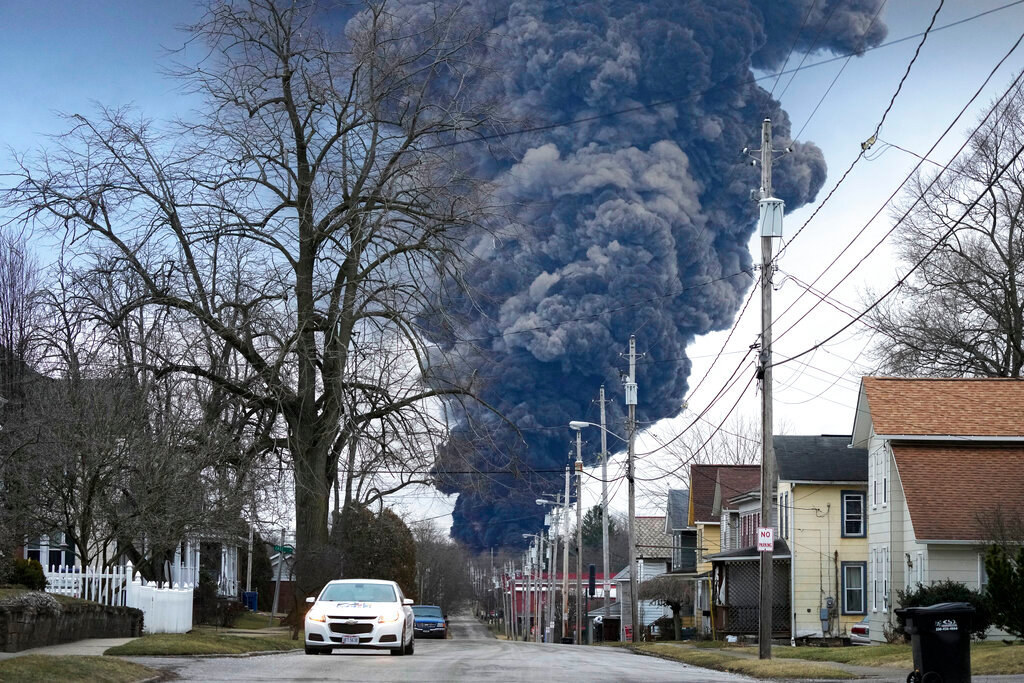 EAST PALESTINE, Ohio (AP) — Crews released toxic chemicals into the air from five derailed tanker cars that were in danger of exploding Monday and began burning it after warning residents near the Ohio-Pennsylvania state line to leave immediately or face the possibility of death. Flames and black smoke billowed high into the sky from the derailment site late in the afternoon, about an hour after authorities said the controlled release would begin.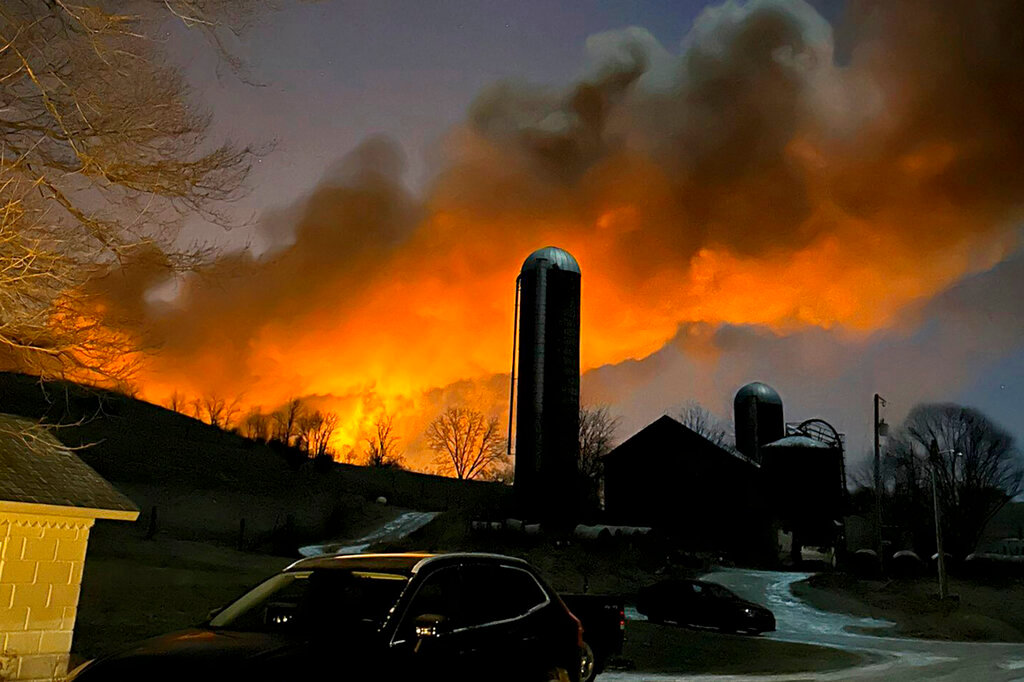 EAST PALESTINE, Ohio (AP) — Authorities in Ohio say they plan to release toxic chemicals from five cars of a derailed train in Ohio to reduce the threat of an explosion. Ohio Gov. Mike DeWine says a "controlled release" of vinyl chloride will take place on Monday at 3:30 p.m. Residents near the site have been ordered to evacuate. DeWine said residents who were ordered to evacuate need to leave the area because of the risk of death or serious injury. Officials believe most if not all have already have left.
BUFFALO, N.Y. (AP) — A small earthquake rumbled through western New York early Monday, alarming people in a region unaccustomed to such shaking but apparently causing no significant damage. The U.S. Geological Survey preliminarily reported a 3.8 earthquake centered east of Buffalo in the suburb of West Seneca at about 6:15 a.m. Seismologist Yaareb Altaweel said it matched the intensity of the strongest earthquake the region has seen in 40 years of available records — a 3.8 quake that was recorded in November 1999.
CHICAGO HEIGHTS, Ill. (AP) — Fire crews were battling a large fire Monday at a suburban Chicago warehouse that produced a towering smoke plume visible for miles, a city spokesman said. Chicago Heights spokesman David Ormsby said the Morgan Li warehouse was fully engulfed in flames, and nearby roads were closed as multiple fire departments responded. No injuries had been reported, Ormsby said.
TALLAHASSEE, Fla. (AP) — A major regional hospital system based in northern Florida resumed seeing patients at its clinical practices on Monday, days after a security problem forced it to take its IT network offline. But Tallahassee Memorial Healthcare was still being forced to use paper documentation, and non-emergency surgeries and out-patient procedures were canceled on Monday.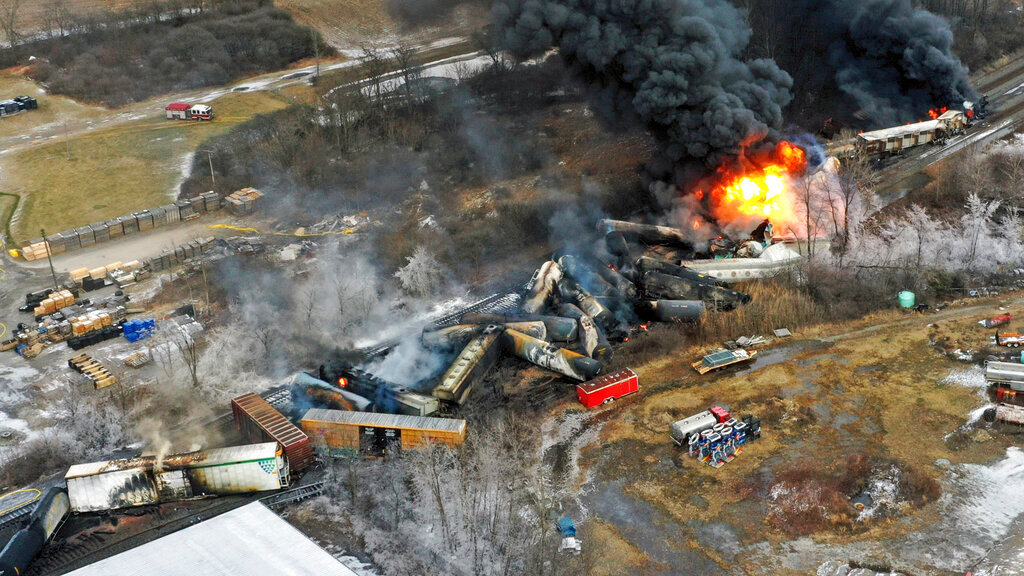 EAST PALESTINE, Ohio (AP) — Officials monitoring the smoldering, tangled wreckage of a train derailment in northeastern Ohio urgently warned hundreds of nearby residents who had declined to evacuate to do so Sunday night, saying a rail car was at risk of a potential explosion that could launch deadly shrapnel as far as a mile. They warned of "the potential of a catastrophic tanker failure" after a "drastic temperature change" was observed in that rail car, according to a statement from Ohio Gov. Mike DeWine's office that said teams were working to prevent an explosion at the scene in East Palestine. It did not specify what was in that car or whether it was among those that had been carrying hazardous materials.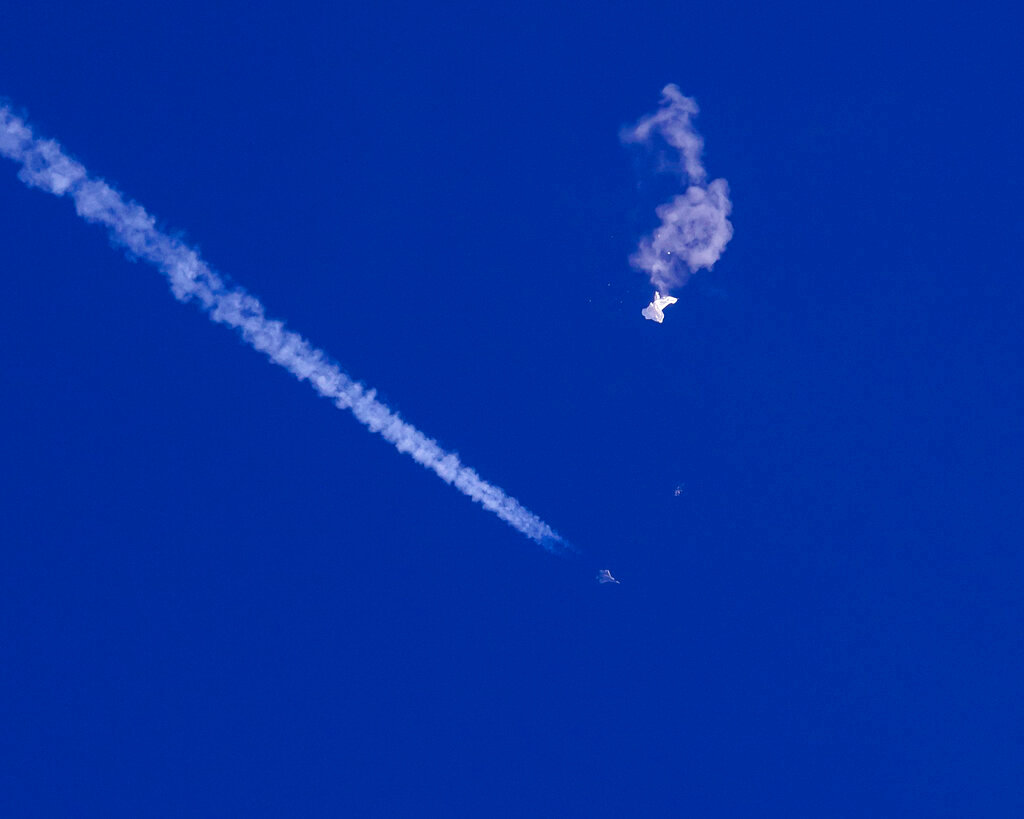 MYRTLE BEACH, S.C. (AP) — The downing of a suspected Chinese spy balloon just off South Carolina's coast created a spectacle over one of the state's tourism hubs and drew crowds reacting with a mixture of bewildered gazing, distress and cheers. The balloon was struck by a missile from an F-22 fighter just off Myrtle Beach on Saturday, fascinating sky-watchers across a populous area known as the Grand Strand for its miles of beaches that draw retirees and vacationers. Crowds gathered in neighborhoods, hotel parking lots and beaches to watch the balloon hover, with some cheering just after it went down.