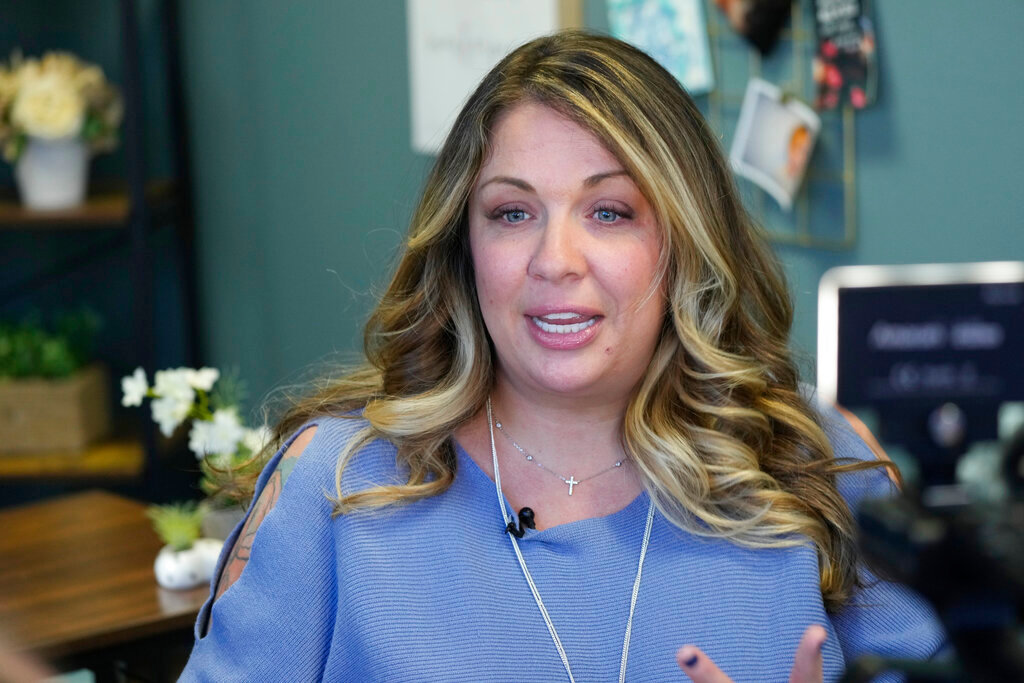 WASHINGTON (AP) — The Supreme Court's conservative majority sounded sympathetic Monday to a Christian graphic artist who objects to designing wedding websites for gay couples, the latest religious liberty case to land at the highest court.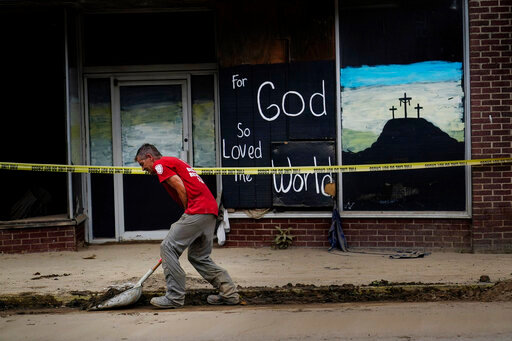 FLEMING-NEON, Ky. (AP) — Barely a week after floodwaters swept downtown and left a foot of mud and twisted, gutted buildings along Main Street, an incongruous sight appeared: A flashing sign declaring JR's Barber Shop "OPEN." As National Guard troops patrolled outside and volunteers on backhoes mounded up debris, J.R. Collins stood behind his barber chair, giving a touchup to one of his regulars. Like most in Fleming-Neon, Collins comes from a family built on mining — both his grandfathers worked in coal — and he has stayed in the close-knit town even as the industry shrank and others fled. Those who remain are determined to prove their community is about more than coal.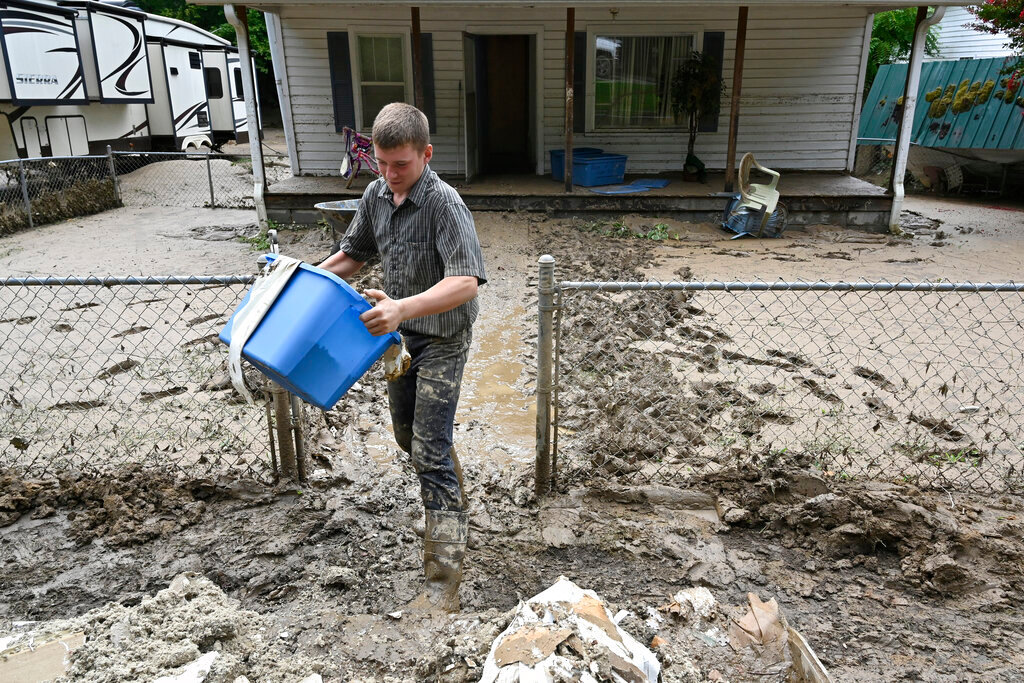 PRESTONBURG, Ky. (AP) — Some residents of Appalachia returned to flood-ravaged homes and communities on Saturday to shovel mud and debris and to salvage what they could. Meanwhile, Kentucky's governor said search and rescue operations were ongoing in the region swamped by torrential rains days earlier that led to flash flooding that killed at least 25 people, including four children.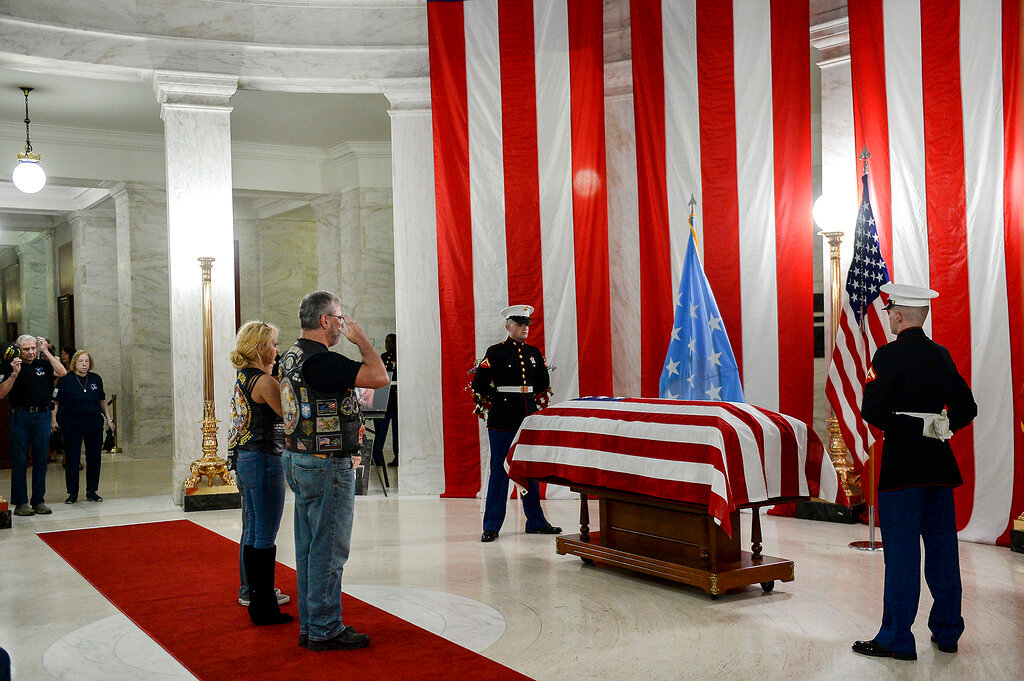 CHARLESTON, W.Va. (AP) — Hershel W. "Woody" Williams, the last remaining Medal of Honor recipient from World War II, will lie in state at the U.S. Capitol, U.S. Sen. Joe Manchin announced at a memorial on Sunday where Williams was remembered for his courage, humility and selflessness.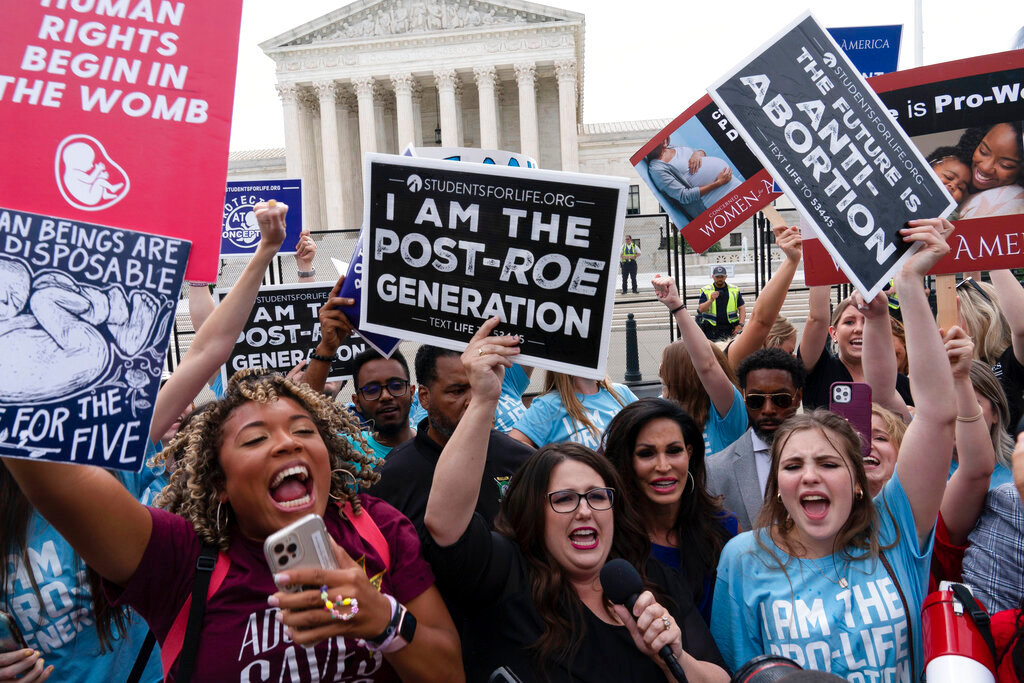 WASHINGTON (AP) — The Supreme Court released a long-anticipated ruling on Friday that will ultimately put an end to abortions in in roughly half the states, including Georgia. "God has heard and answered our prayers on behalf of the most helpless of human beings," said W. Thomas Hammond, executive director of the Georgia Baptist Mission Board. "With this ruling, the Supreme Court has corrected a heart-wrenching injustice. Regrettably, it has taken nearly 50 years for this day to arrive, and at a cost of more than 63 million innocent lives.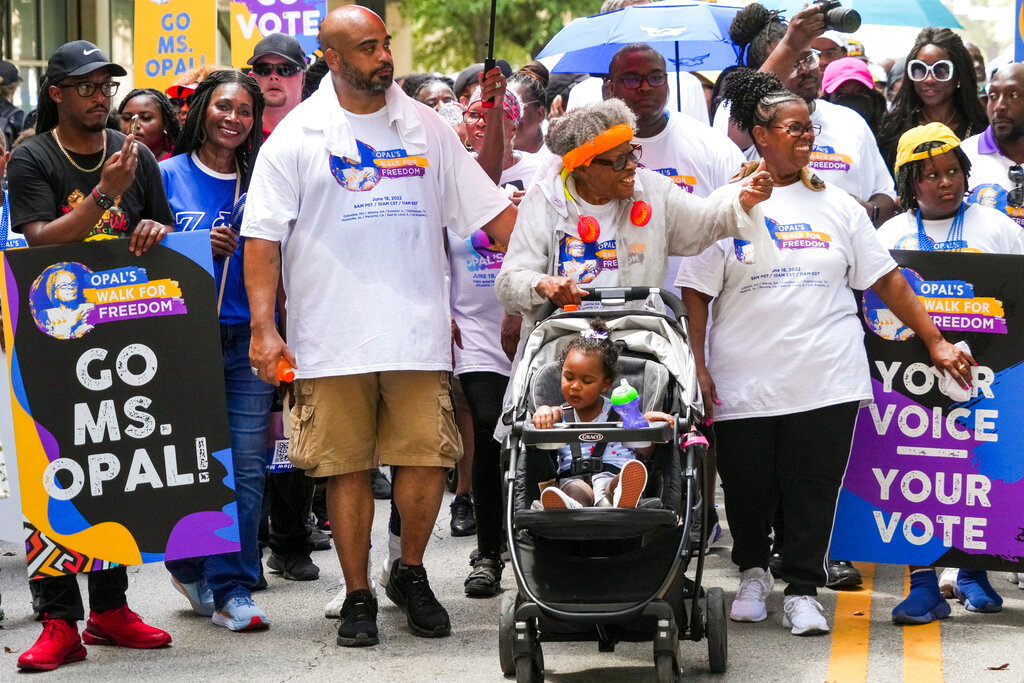 DALLAS (AP) — After Opal Lee led hundreds in a walk through her Texas hometown to celebrate Juneteenth, the 95-year-old Black woman who helped successfully push for the holiday to get national recognition said it's important that people learn the history behind it.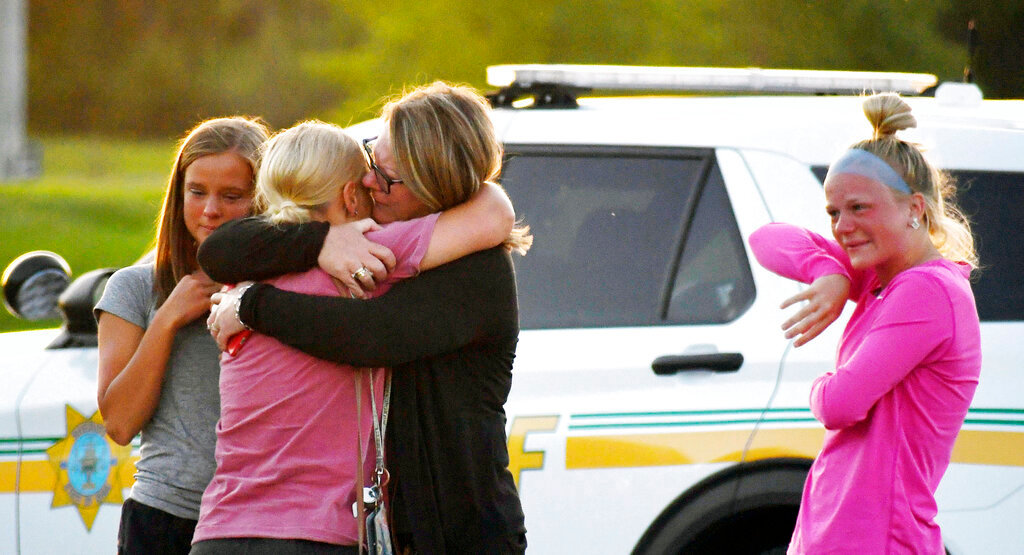 AMES, Iowa – An Iowa congregation is grieving after a gunman fatally shot two college students and then himself in the church parking lot Thursday night. In a prayer service Friday morning, Cornerstone Church Pastor Mark Vance described the shooting as "something we can't quite comprehend."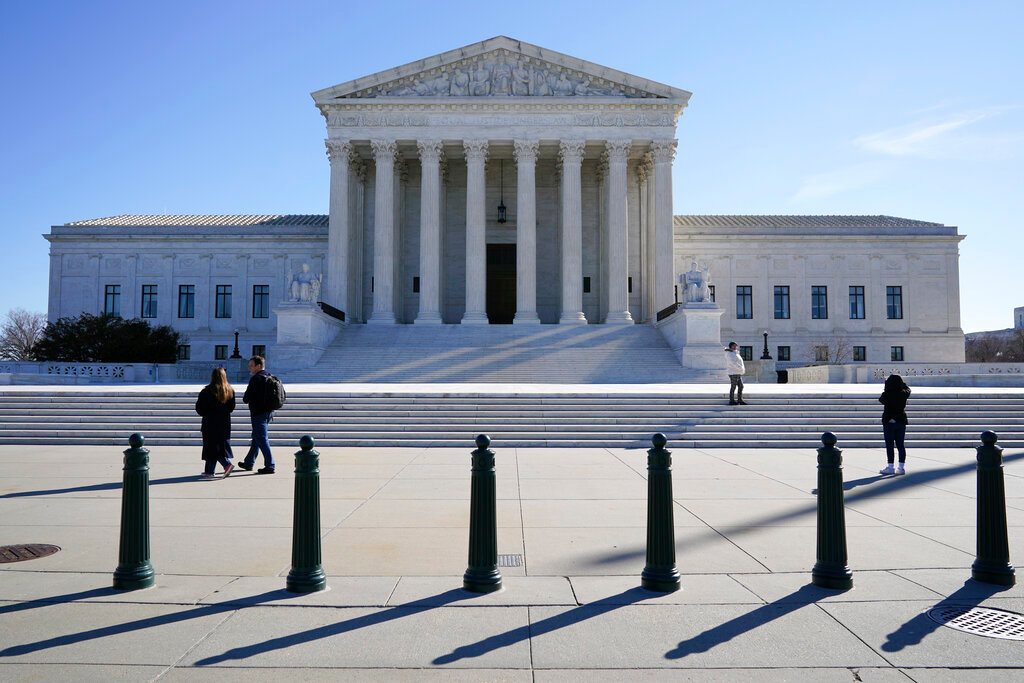 WASHINGTON (AP) — A unanimous Supreme Court ruled Monday that Boston violated the free speech rights of a conservative activist when it refused his request to fly a Christian flag on a flagpole outside City Hall. Justice Stephen Breyer wrote for the court that the city discriminated against the activist, Harold Shurtleff, because of his "religious viewpoint," even though it had routinely approved applications for the use of one of the three flagpoles outside City Hall that fly the U.S., Massachusetts and Boston flags.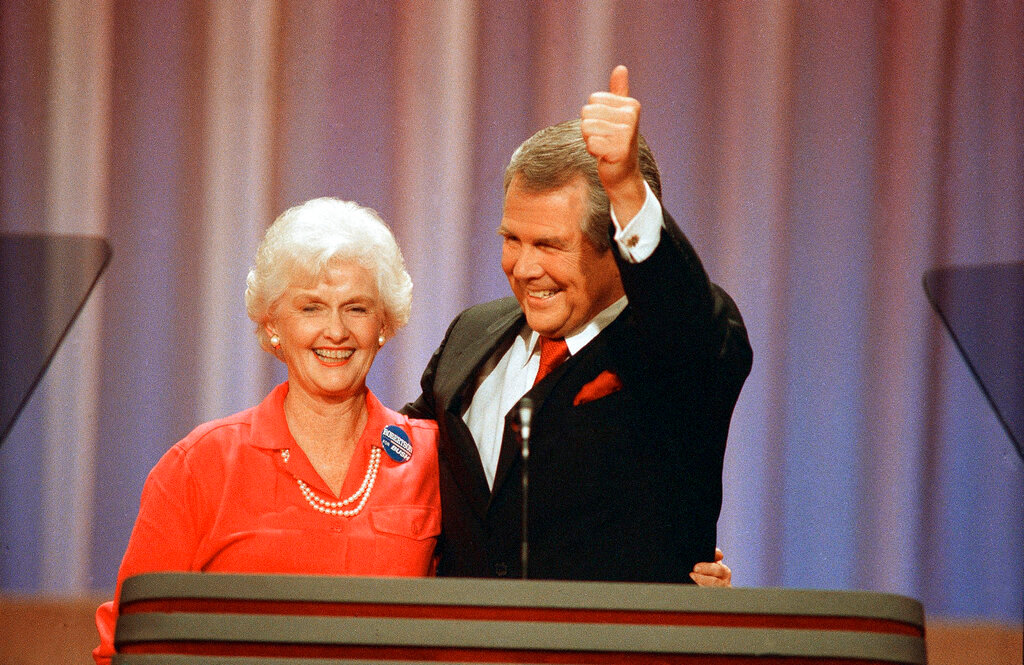 NORFOLK, Va. (AP) — Dede Robertson, the wife of religious broadcaster Pat Robertson and a founding board member of the Christian Broadcasting Network, died Tuesday at her home in Virginia Beach, the network said in a statement. Robertson was 94. The statement did not provide her cause of death.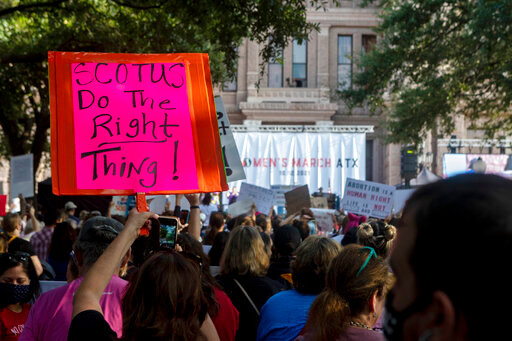 A Texas district attorney said Sunday that he will ask a judge to dismiss a murder charge against a woman over a self-induced abortion.