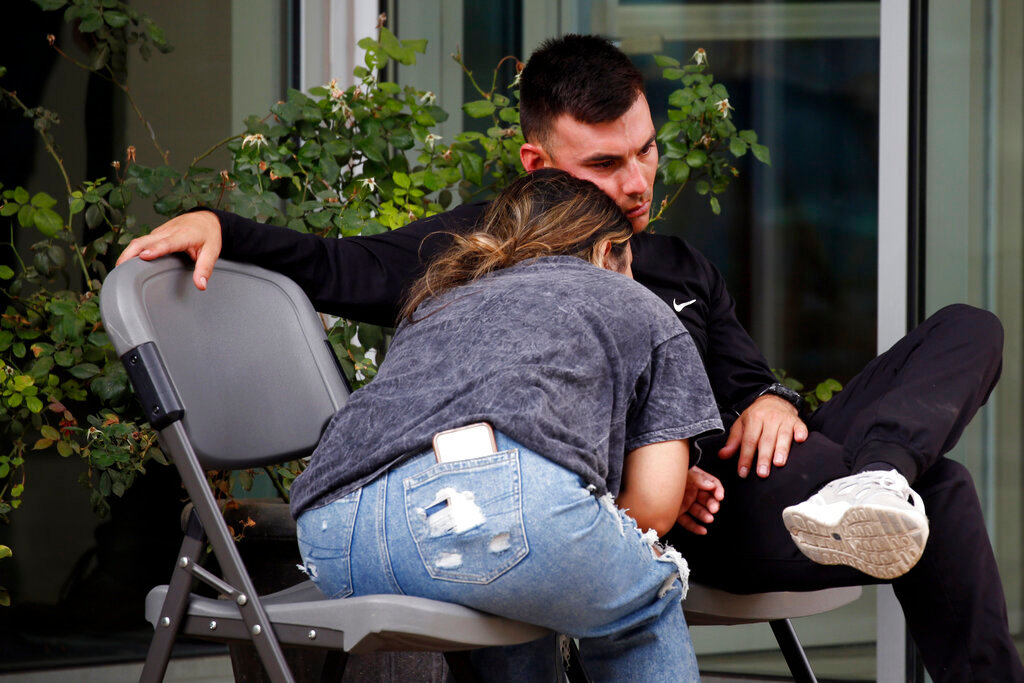 UVALDE, Texas (AP) — The gunman who massacred 19 children and two teachers at an elementary school in Texas had warned in online messages minutes before the attack that he had shot his grandmother and was going to shoot up a school, the governor said Wednesday.
UVALDE, Texas (AP) — The 18-year-old gunman who slaughtered 19 children and two teachers at a Texas elementary school barricaded himself inside a single classroom and "began shooting anyone that was in his way," authorities said Wednesday in detailing the latest mass killing to rock the U.S.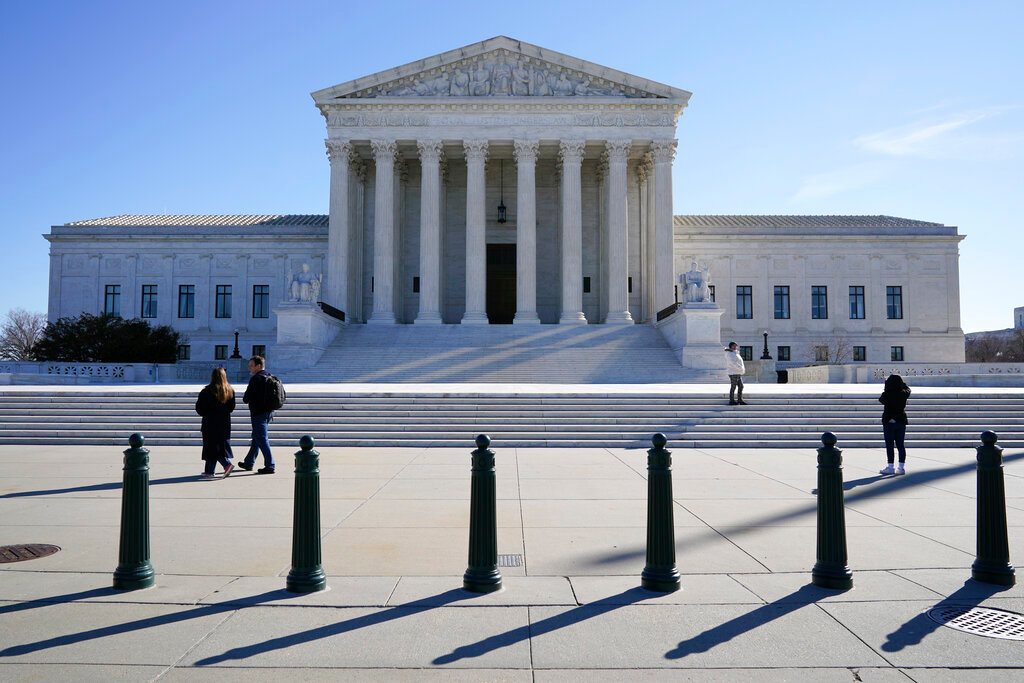 WASHINGTON (AP) — A unanimous Supreme Court ruled Monday that Boston violated the free speech rights of a conservative activist when it refused his request to fly a Christian flag on a flagpole outside City Hall. Justice Stephen Breyer wrote for the court that the city discriminated against the activist, Harold Shurtleff, because of his "religious viewpoint," even though it had routinely approved applications for the use of one of the three flagpoles outside City Hall that fly the U.S., Massachusetts and Boston flags.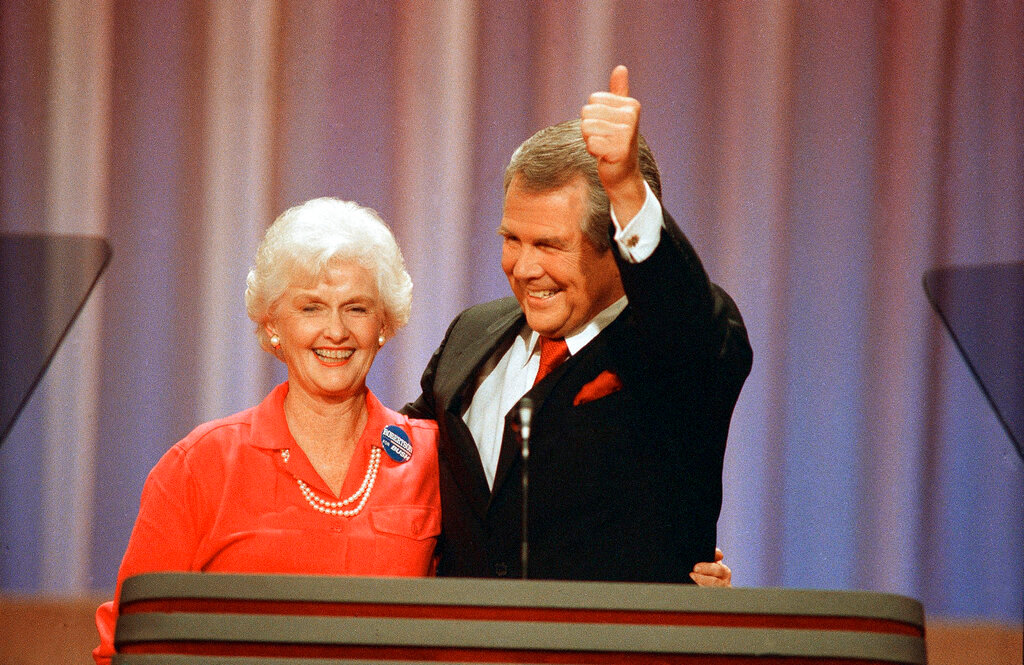 NORFOLK, Va. (AP) — Dede Robertson, the wife of religious broadcaster Pat Robertson and a founding board member of the Christian Broadcasting Network, died Tuesday at her home in Virginia Beach, the network said in a statement. Robertson was 94. The statement did not provide her cause of death.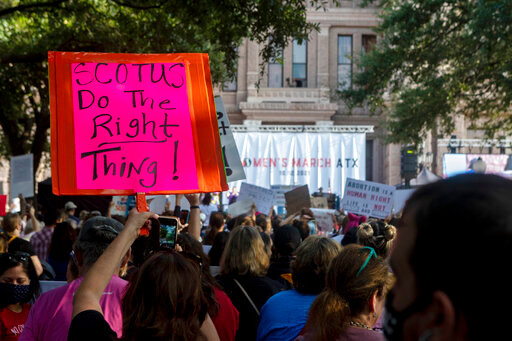 A Texas district attorney said Sunday that he will ask a judge to dismiss a murder charge against a woman over a self-induced abortion.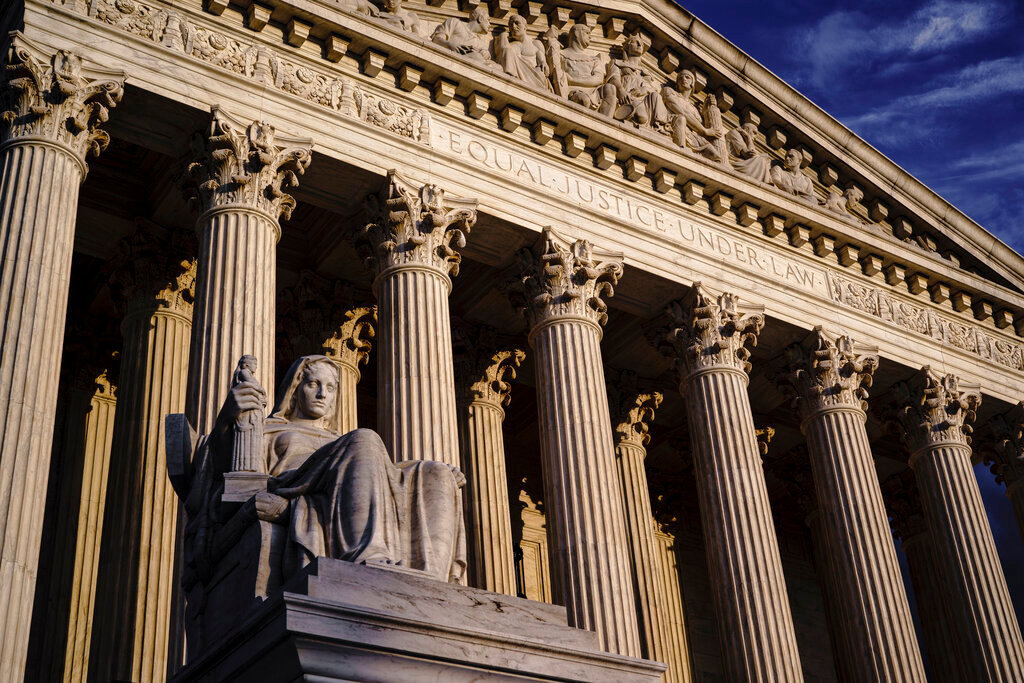 WASHINGTON (AP) — The Supreme Court said Friday it will hear the case of a former Seattle-area football coach who was removed from his job because he refused to stop praying on the field.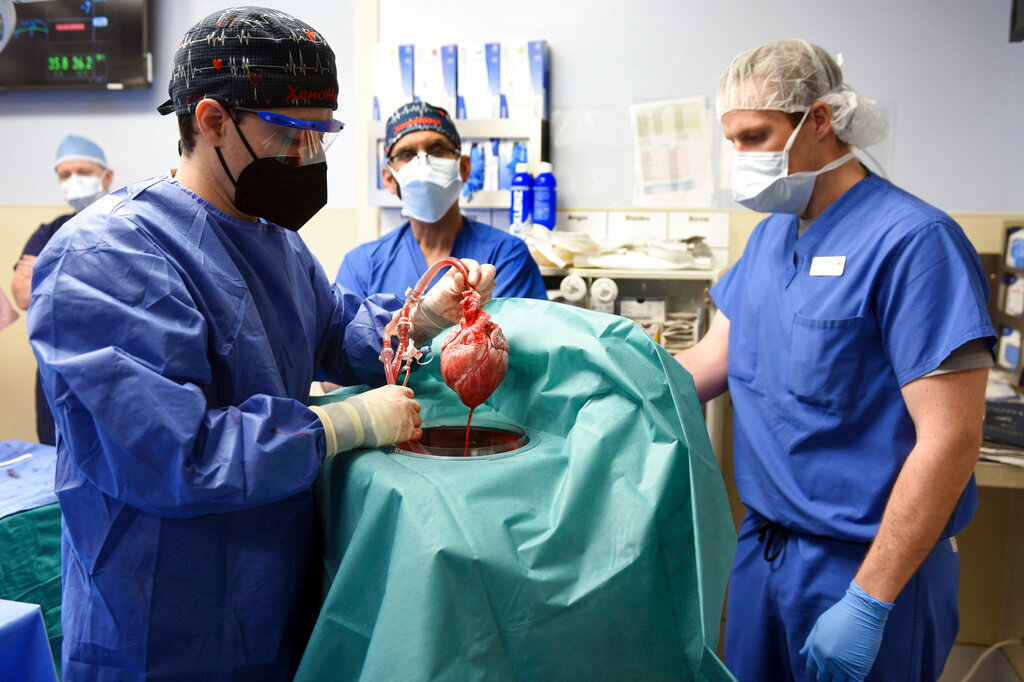 In a medical first, doctors transplanted a pig heart into a patient in a last-ditch effort to save his life and a Maryland hospital said Monday that he's doing well three days after the highly experimental surgery.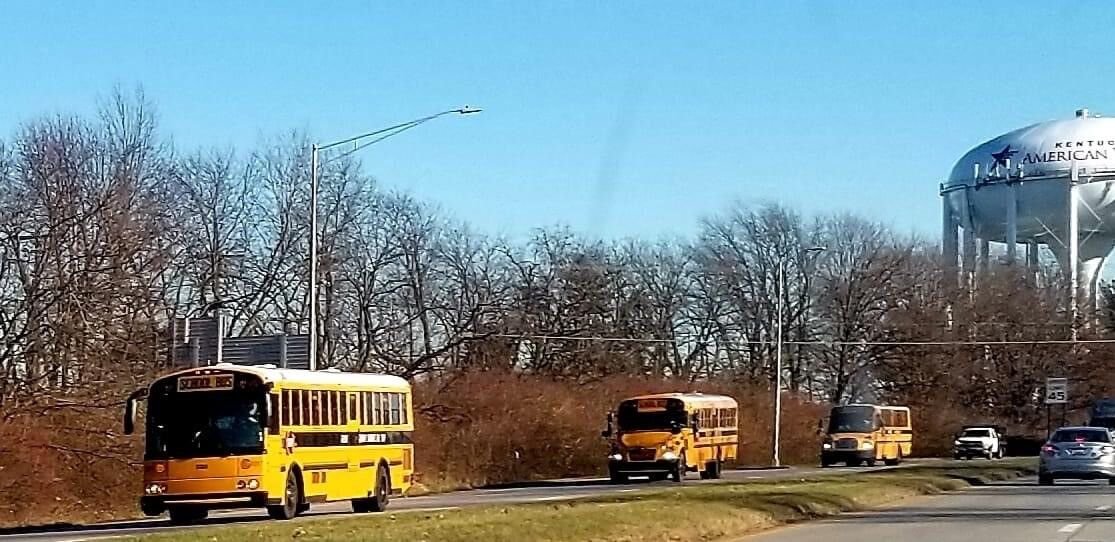 MOREHEAD, Ky. (KT) – Kentucky continues to care for its own in the aftermath of devastating tornadoes in western Kentucky on Dec. 10.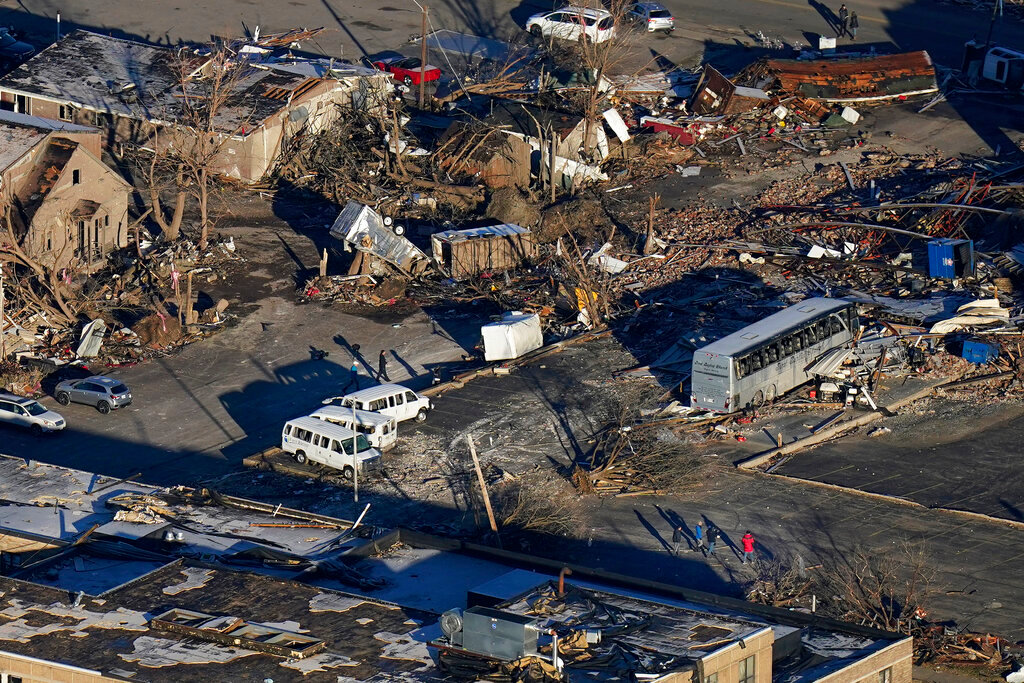 MAYFIELD, Ky. (AP) — After riding out the violent tornado that devastated their town in a tunnel under their church, the Rev. Wes Fowler and his family emerged to devastation stretching for blocks: …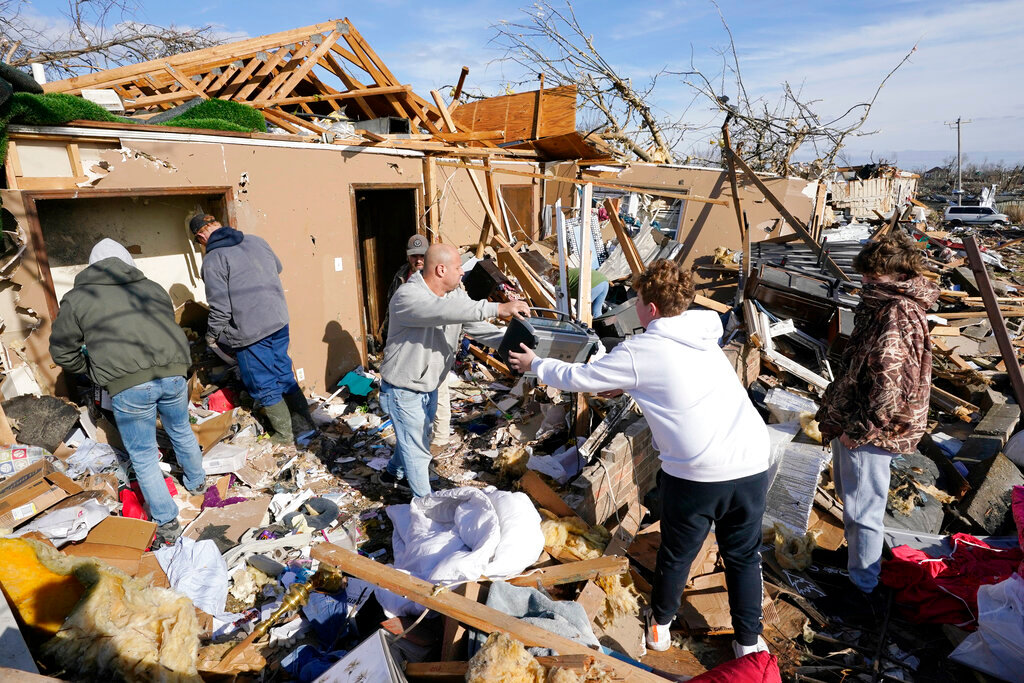 MAYFIELD, Ky. (AP) — Judy Burton's hands shivered as she gazed up at what had been her third-floor apartment. She could see her clothes still hanging in the closet, through the building's shredded walls.