DULUTH — The watershed moment in Scott Sullivan's ministry came in a meeting that went completely different than he'd envisioned. It shook him on the significance of church culture and the importance of consistent work to keep moving forward.
Looking back, Sullivan can see how it led to developing a nationally acclaimed evangelism and discipleship strategy, principles from which he's bringing from First Baptist Church in Haughton, Louisiana to his role as Georgia Baptist Discipleship catalyst beginning Sept. 1.

Scott Sullivan
In his seventh year as equipping pastor at First Baptist Haughton, Sullivan and Pastor Gevan Spinney had grown concerned about plateauing. The church grew from 2003-08, tripling in size from 200 to the upper 600s. But numbers remained flat, relatively speaking, over the five years that followed.
"Our biggest issue was the lack of an intentional discipleship plan," said Sullivan, taking a break Friday, Aug. 23 while house shopping in Gwinnett County with his wife, Elizabeth.
The connection between discipleship and relationships crystalized when Sullivan gathered a dozen of the more mature believers at First Baptist to discuss a discipleship plan. How many of you, he asked, have a "2 a.m. friend," someone who isn't a spouse you can call on in the middle of the night?
"Only one hand went up," Sullivan told The Index. "I didn't complete the meeting. Instead, I took a deep breath, sat down, and said, "That's a problem."
Finding a path
"How were we supposed to help others have relationships and grow deeper in Christ together when our most mature believers didn't?" he added. "We determined to find a pathway for everyone in the church to have a 2 a.m. connection so they could grow toward Christ's likeness."
Prior to that meeting, Sullivan had prayed for God to give him a discipleship strategy that could fit the local church yet be flexible enough to work anywhere in the country. That strategy became ERUPT.
The strategy focuses on the different places (a "house") where growth takes place.
E, for Everyone (Big House). Jesus preached to large groups and shared interests and his vision. These may be less personal but reach many. Think of large-scale events like revivals or wild game dinners.
R, for Real Life (Clubhouse). Jesus invested in small groups such as the 12 disciples and the synagogue. Sunday School classes or small groups would be here.
U, for Uninhibited (Our House). Jesus modeled discipleship with three individuals: Peter, James, and John. Out of the small group, there will be one or two with whom we connect.
P, for Private Devotion(Treehouse). Jesus spent one-on-one time with God the Father. So should we.
T, for Transform, (Motor Home). Jesus launched transformed disciples to go and make disciplemakers.
The shift
"It highlighted a problem in our church that I think exists in many congregations, "Sullivan said. "People go through the motions in Bible studies and listening to others teach. They must learn to connect in 2 a.m. friendships for accountability, motivation, and consistency. This will spur them on toward Christian maturity."
He can't emphasize strongly enough the difference it made at First Haughton.
"It was the major shift in our church," he pointed out. "We changed the language and culture of making connections. We implemented a four-week connection class for guests and new members that was a game-changer. In those sessions existing members filtered in to get a handle on the new language and culture we were growing.
"We taught Jesus' disciple-making strategy. It helped them understand their giftedness. Furthermore, it showed how they can plug in to the local church based on those gifts, not based on the needs of the church."
Change came within 12 months. In the first ten years Sullivan was at First Baptist, the church successfully connected 26% of guests to a ministry or group. Since then that number rose to 86%.
Churches throughout the state and beyond wanted to know what happened at First Baptist. So, Sullivan became a popular speaker on the subject of discipleship, averaging a dozen gatherings a year over the last six years and sharing with hundreds of leaders and churches. He has also contributed as a writer to "Impact: Student Leadership Devotional" and "Together We Equip."
'Set the culture'
Sullivan is competitive by nature, whether playing sports, chasing whitetail deer, or having a card game with his 2 a.m. friends. He admits as much. That competitiveness, he says, drives him to help Georgia Baptist churches.
"I want them to have to experience the 'win' in making disciples. If we can do that, we'll see an incredible increase at every level of church life, from salvations to baptisms to average attendance to budget," he attested.
"Every church has a culture. You either set the culture, or it sets itself upon you."
As churches establish that culture, people will grow in God's word. That, and a focus on relationships, is where growth finds fertile ground, Sullivan said. While programs like ERUPT are beneficial, they aren't the end-all to developing a mind like Christ.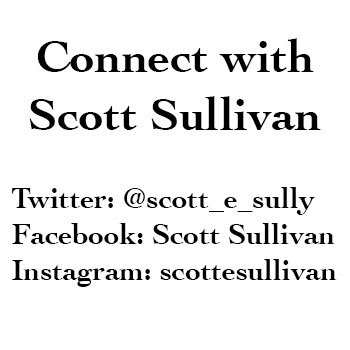 "When people connect in a small group, they're doing life," he added. "They're celebrating victories and sharing burdens. I want to help people find their spiritual giftedness and a place in their church to serve. This is a layer many churches are missing.
"In my opinion, the greatest failure in the Southern Baptist Convention in my lifetime is failing to multiply Gospel effectiveness. It's evident in our numbers when membership, salvations, and baptisms are down. If you look at any other area of life and you're losing ground in those categories, that's failure.
"We can't be okay with moving backwards while the world is moving forward."