One of the leading stories ramping up to next week's Iowa caucus is where the evangelical voter block will go. The last two Republican nominees to win Iowa – Mike Huckabee in 2008 and Rick Santorum in 2012 – came out on top those years with evangelical voters. On Thursday night Huckabee and Santorum were in Iowa again, but sharing a stage with leading GOP candidate Donald Trump, who skipped out on the debate hosted by Fox News and Google over perceived antagonism from Fox, particularly via moderator Megyn Kelly.
Georgia Baptists joined others in watching the debate and commenting on Twitter. Cindy Evers, a women's ministry leader out of Northside Baptist Church in Tifton, posted earlier about the "undercard" debate on Carly Fiorina's foreign policy.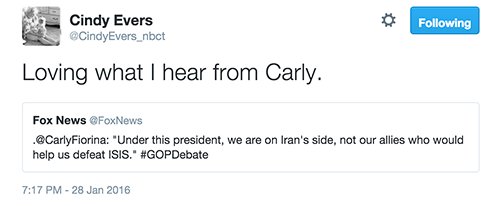 Early on, comments were directed at moderators and attempts by candidates – one in particular – trying to take advantage of a Trump-less stage.
Chris Sanchez, education/evangelism pastor at Northside Baptist in Valdosta, gave a two-part tweet on the issue of immigration.


Commentary also included Trump's event televised on CNN, healthcare, and the expected Democratic nominee.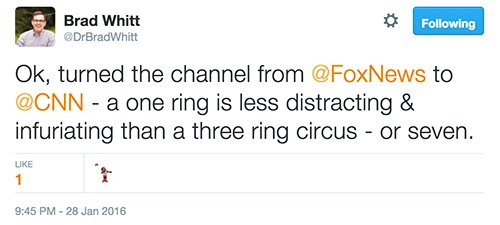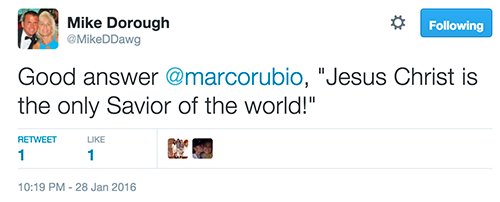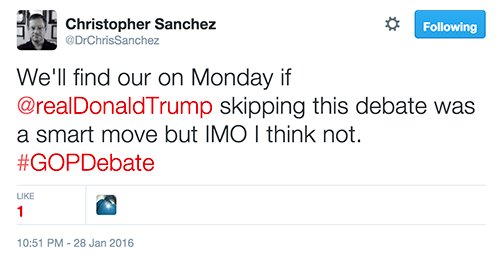 Justin Carter, pastor of Bellview Baptist Church in Rockmart, and Dorough brought some final thoughts on the evening.