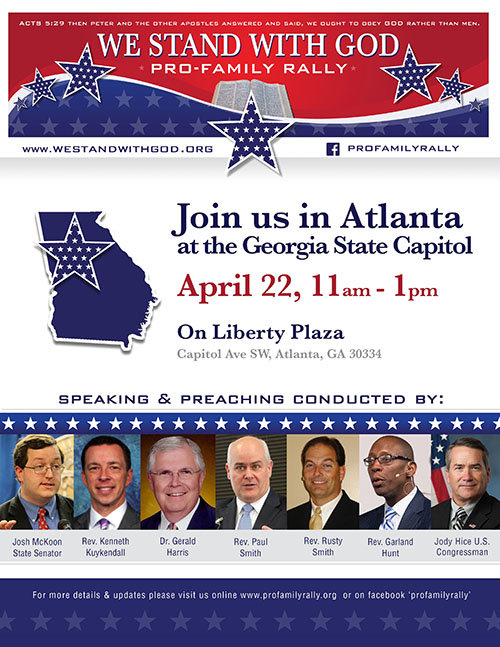 Index editor J. Gerald Harris and Congressman Jody Hice, former Georgia Baptist pastor, will join other speakers at the We Stand with God Rally in downtown Atlanta April 22.
The event will be held 11 a.m.-1 p.m at Liberty Plaza across from the State Capitol building.
Event organizers say more than 10,000 attended similar rallies in South Carolina and about 7,000 in North Carolina. Thousands are expected to attend the gathering in Georgia, particularly due to the controversy surrounding Governor Nathan Deal's veto of House Bill 757, the Free Exercise Protection Act, which sought to provide religious protection for faith-based organizations.
In addition to Hice and Harris, speakers for the Georgia Rally include GA Senator Josh McKoon, Pastor Rusty Smith, Pastor Garland Hunt, and Pastor Kenny Kuykendall.