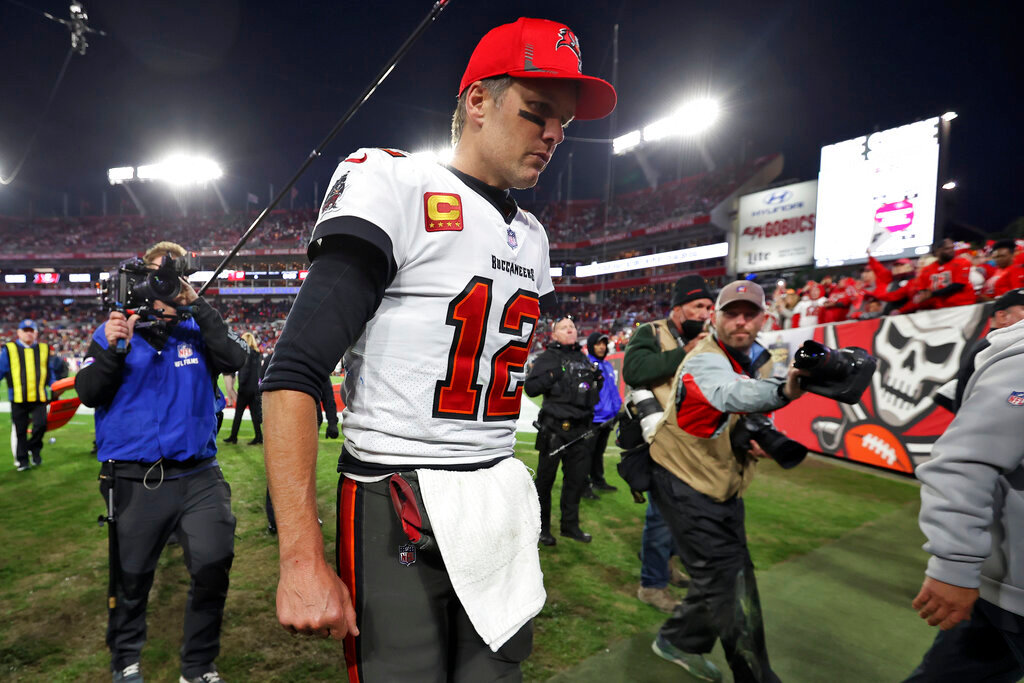 Aaron Rodgers seemed tired and uninterested, almost as if working overtime to spread fake science and conspiracy theories was more important to him than getting the Green Bay Packers to the Super …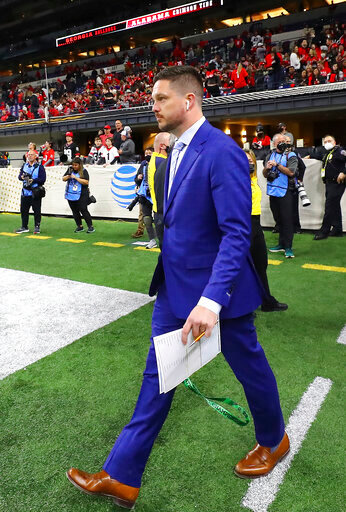 Dan Lanning was all-in as Oregon's new head coach the moment he stepped off the field from celebrating Georgia's national championship. Lanning was hired by the Ducks last month, but first he …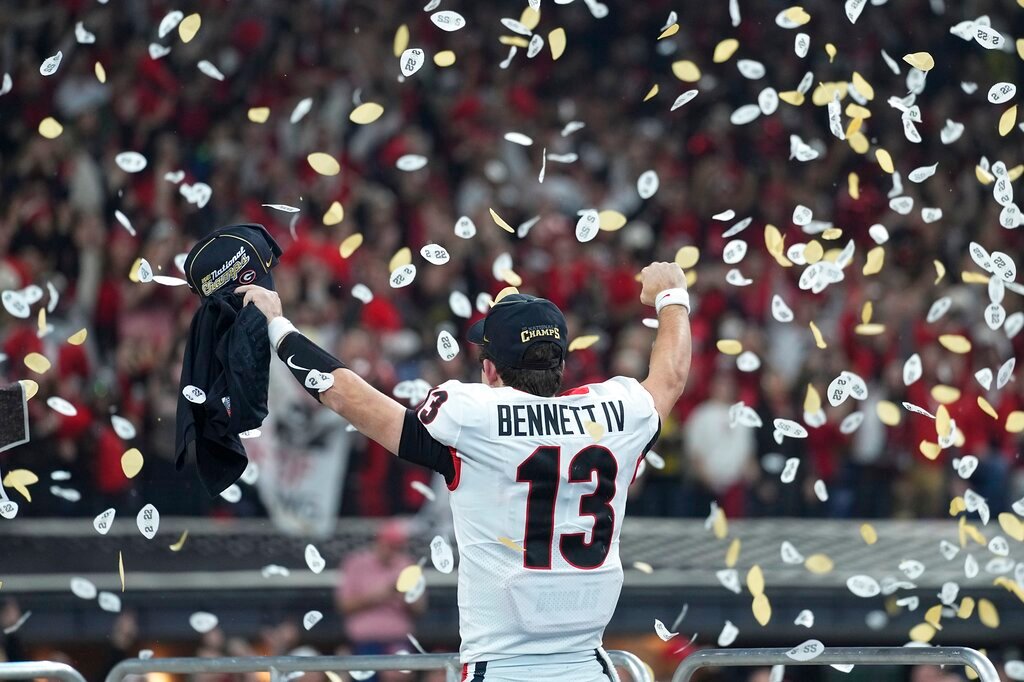 INDIANAPOLIS (AP) — After 41 agonizing years, the Georgia Bulldogs were not about to let another championship slip through their fingers.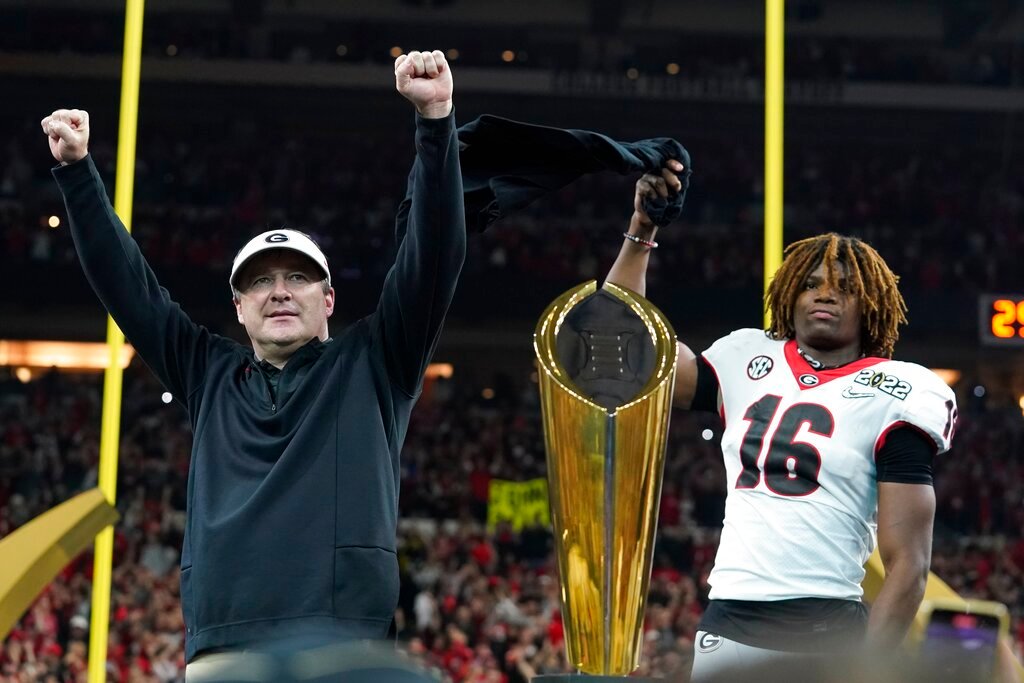 INDIANAPOLIS (AP) — Georgia is No. 1 in The Associated Press college football poll, earning their second national title by beating Alabama on Monday night. The Bulldogs received all 61 …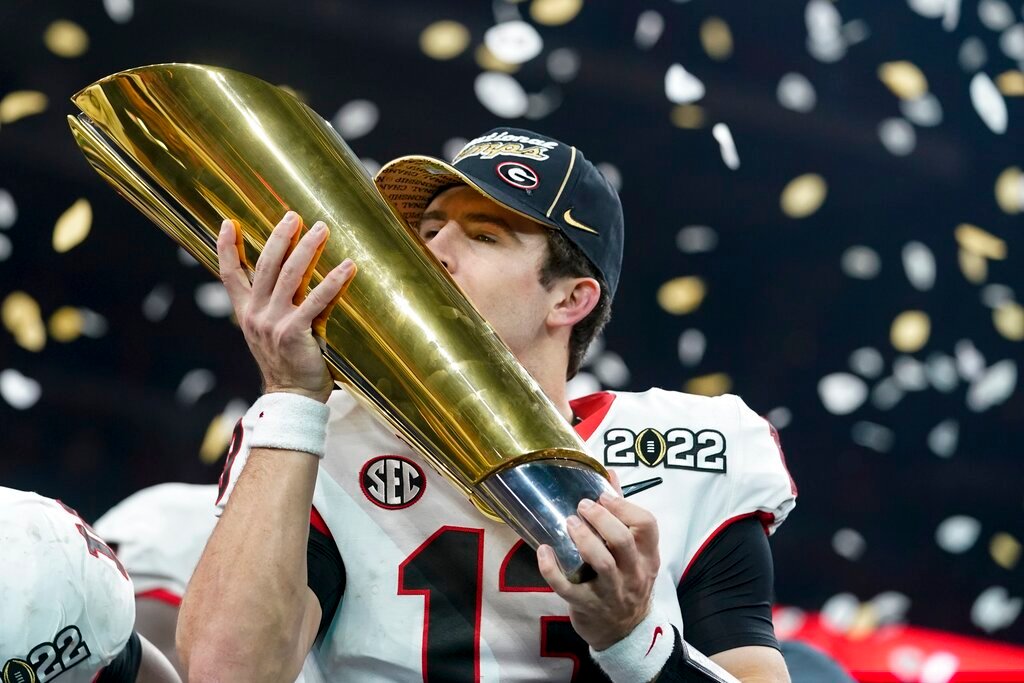 INDIANAPOLIS (AP) — Confetti rained down on Georgia. The Bulldogs fans chanted "Kir-by, Kir-by!"
INDIANAPOLIS (AP) — The picture making the rounds on social media sums up the anxiety of an entire state. "For The Love of God Beat Bama," a roadside sign pleads. "Go Dawgs." It's …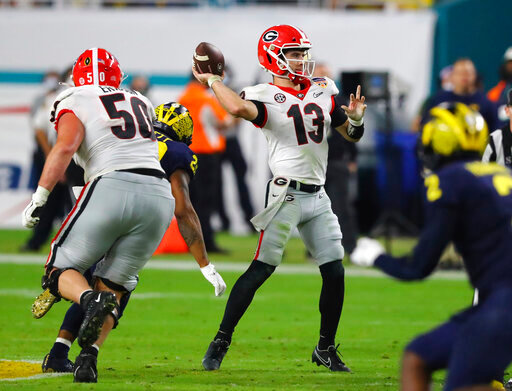 College Football Playoff championship at Indianapolis: No. 1 Alabama (13-1, SEC) vs. No. 3 Georgia (13-1, SEC), Monday, 8 p.m. ET (ESPN)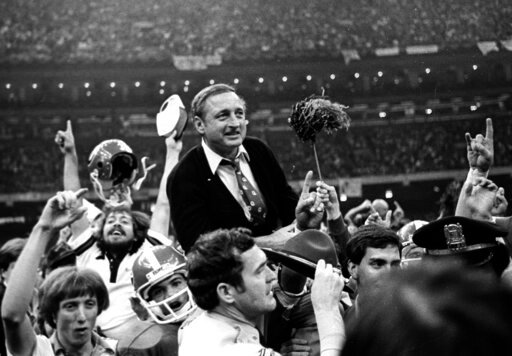 Former longtime Georgia coach Vince Dooley loves history — especially the kind he says favors his beloved Bulldogs. Dooley believes a rematch will work in Georgia's advantage against Alabama in …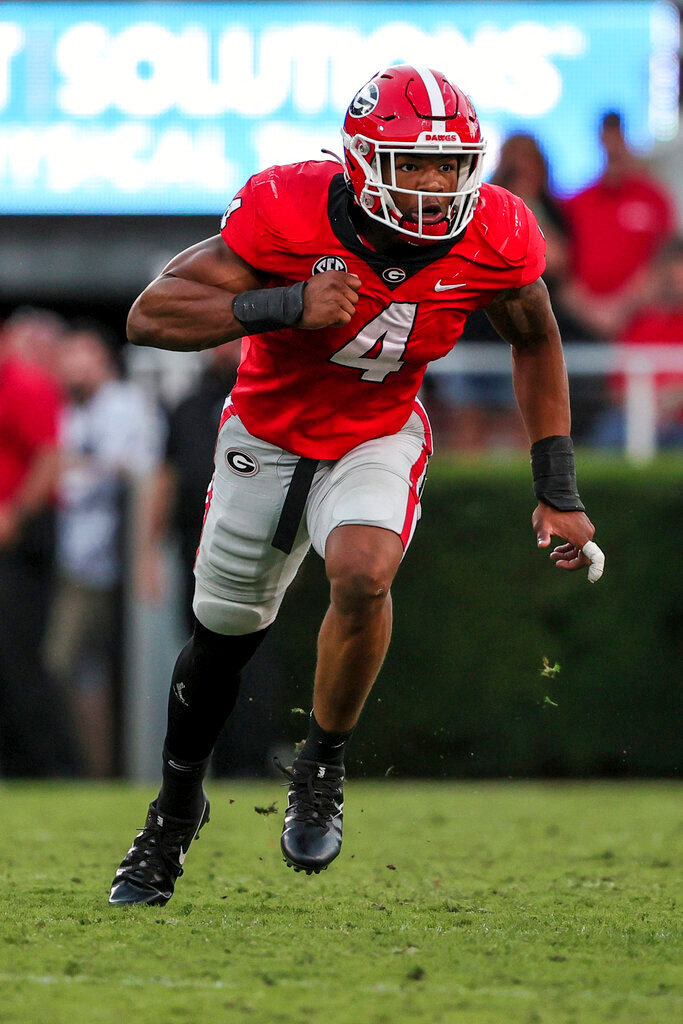 After Georgia beat Florida in November, Bulldogs coach Kirby Smart was asked about the importance of recruiting. His response was both obvious and emphatic: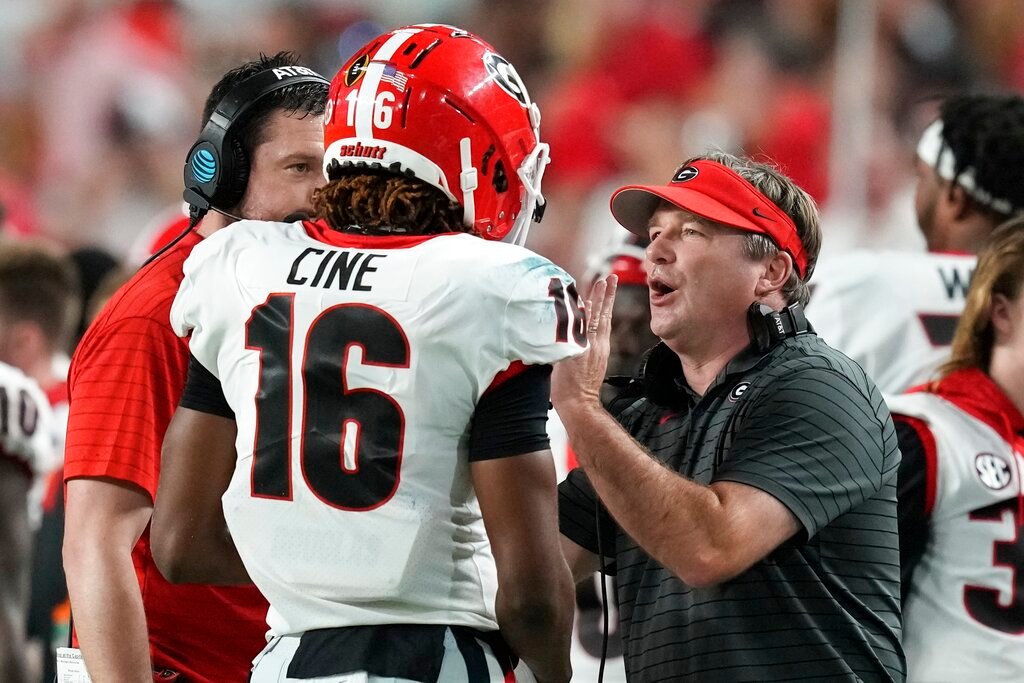 MIAMI GARDENS, Fla. (AP) — Alabama has a chance to repeat. Georgia has a chance for revenge. The rematch is set, and it'll decide the College Football Playoff national championship.