Gwinnett County native Mark Marshall will return to Georgia as lead strategist for Church Strengthening at the Georgia Baptist Mission Board. MARK MARSHALL/Special
DULUTH — Tennessee pastor and Georgia native Mark Marshall has been named by Georgia Baptist Executive Director W. Thomas Hammond, Jr., to be the Mission Board's lead strategist in Church Strengthening.
Marshall, who most recently served as senior pastor of The Glade Church in Mt. Juliet, Tennessee, will lead the GBMB's efforts to equip churches for greater effectiveness and health. Prior to arriving at The Glade Church in 2015, Marshall had served as senior pastor at First Baptist Conyers.
Growing up at First Baptist Church in Lilburn, Marshall had witnessed firsthand the importance of strong churches in observing his pastor father, Carl. Upon graduating from Berkmar High School, however, Mark moved on to Georgia State University with intentions to not go into the ministry. Instead, plans were to enter the business world.
But while in college he began to sense a call to ministry, he told The Rockdale Citizen in 2014.
"God moved in my heart and I thought I was going to be a Christian counselor. I changed my degree to psychology because I thought that would be a good start," he said.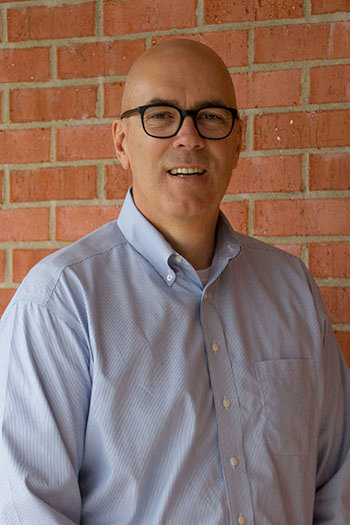 During his years as a pastor or church staff member, Mark Marshall has served churches in Texas, Tennessee, and Georgia, including four congregations in the Peach State.
A lifetime serving churches
With Carl Marshall as pastor, First Lilburn had become known for high numbers of baptisms as well as young people entering the ministry. When Mark Marshall went to Southwestern Baptist Theological Seminary, he counted at least a half-dozen members from First Lilburn there with him. Carl Marshall has served several churches in Georgia such as First Baptist Colquitt and Noonday Baptist in Marietta. Currently he is senior pastor at North Lanier Baptist in Cumming.
During his years as a pastor or church staff member, Mark Marshall has served churches in Texas, Tennessee, and Georgia, including four congregations in the Peach State. Those churches vary in size from 70 to 1,500 and have consistently placed within the top 20 of Cooperative Program giving and baptisms in their state when he was pastor.
From 1997-2007 Marshall served in various roles at LifeWay Christian Resources, including manager of the Pastors Section and director for Training and Events. In addition to managing teams of church consultants in Florida and Georgia, he also oversaw Fuge camps (60,000 students and children annually), Living Proof events (more than 50,000 attendees annually), and numerous church leadership gatherings such as for Sunday School and Discipleship at Glorieta and Ridgecrest Baptist Conference centers.
Active in Draper-led discussions with younger SBC leaders
In 2005 Marshall served as the "point" for a series of discussions led by then-LifeWay President Jimmy Draper on incorporating younger Southern Baptist leaders into more visible and viable involvement of the Convention. Those discussions Draper held at various locations were termed "listening sessions," the same moniker used by Hammond for a similarly-themed series of recent meetings helping drive the Mission Board restructuring.
Between his time at LifeWay and before arriving in Conyers, Marshall served as pastor of ClearView Baptist Church in Franklin, Tennessee. During his years there the church baptized more people than it had in its history, over 500 took part in mission trips, and more than 100 volunteered to help plant a new church.
In addition to writing for several magazines in the area of leadership and church health, the 57-year-old Marshall is the author of the book "Mapping Your Church Strategy." During his time at LifeWay, he utilized his experience as a transitional pastor for several congregations to help design the Transitional Pastor training offered through LifeWay. As a Tennessee pastor he also served on the Executive Committee of the Tennessee Baptist Mission Board and the Cooperative Program Advisory Council for the Executive Committee of the Southern Baptist Convention. Most recently, he was on the SBC's Task Force for Disciple Making.
Marshall and his wife, Leigh Ann, have two grown daughters, Tiffany and Brittany. He can be found on Twitter through @mxmarsh.