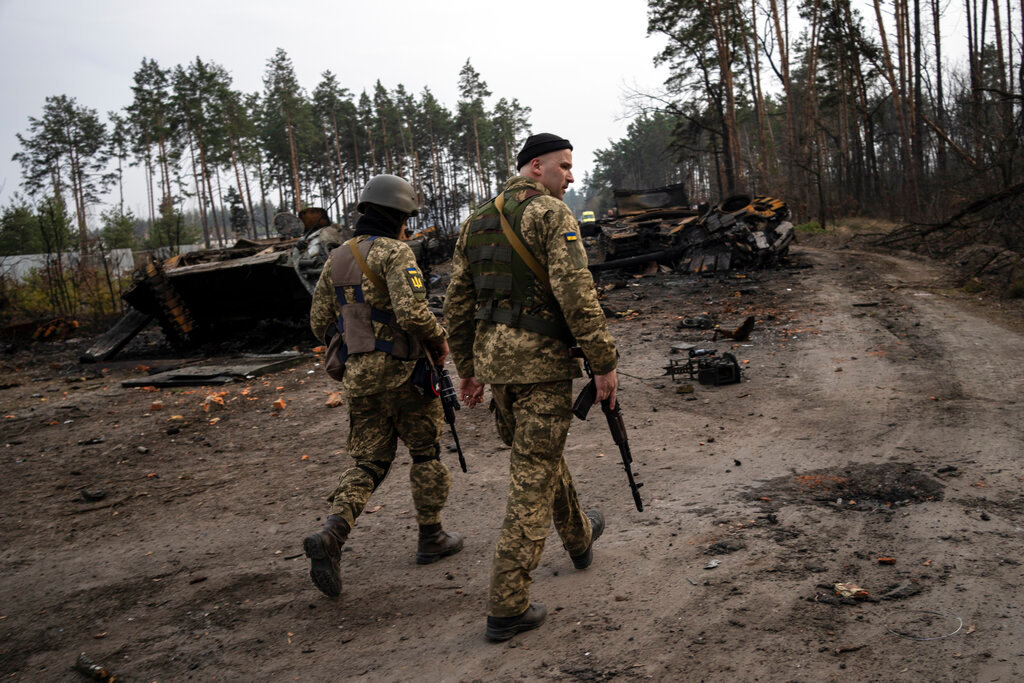 KYIV, Ukraine (AP) — Russian troops handed control of the Chernobyl nuclear power plant back to the Ukrainians and left the heavily contaminated site early Friday, more than a month after taking it over, Ukrainian authorities said, as fighting raged on the outskirts of Kyiv and other fronts.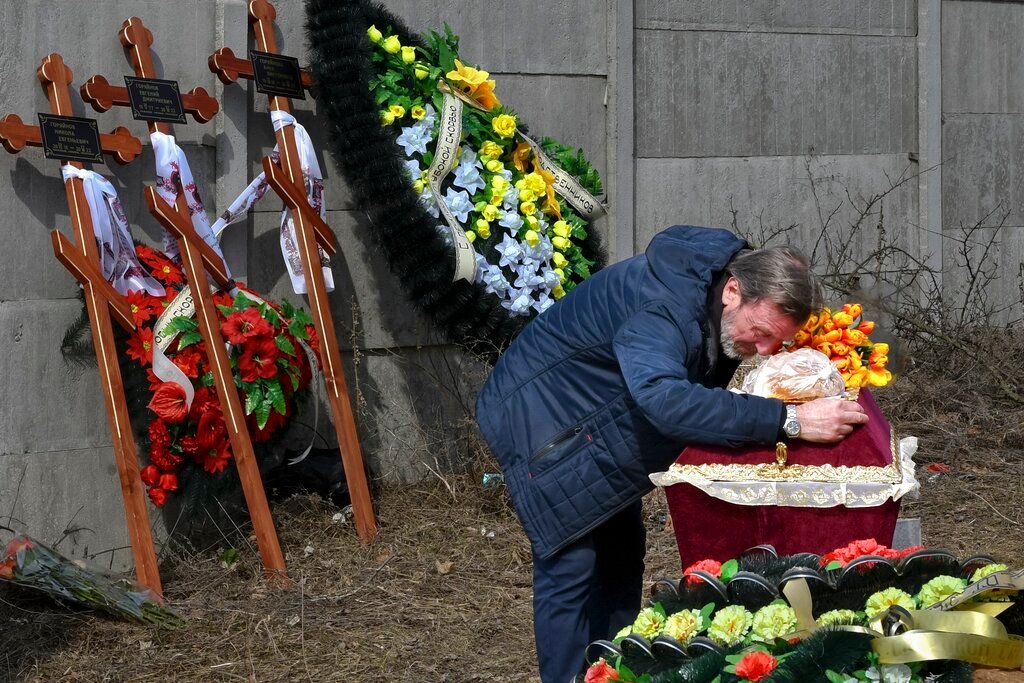 KYIV, Ukraine (AP) — Russian forces bombarded areas around Kyiv and another city just hours after pledging to scale back operations in those zones to promote trust between the two sides, Ukrainian authorities said Wednesday.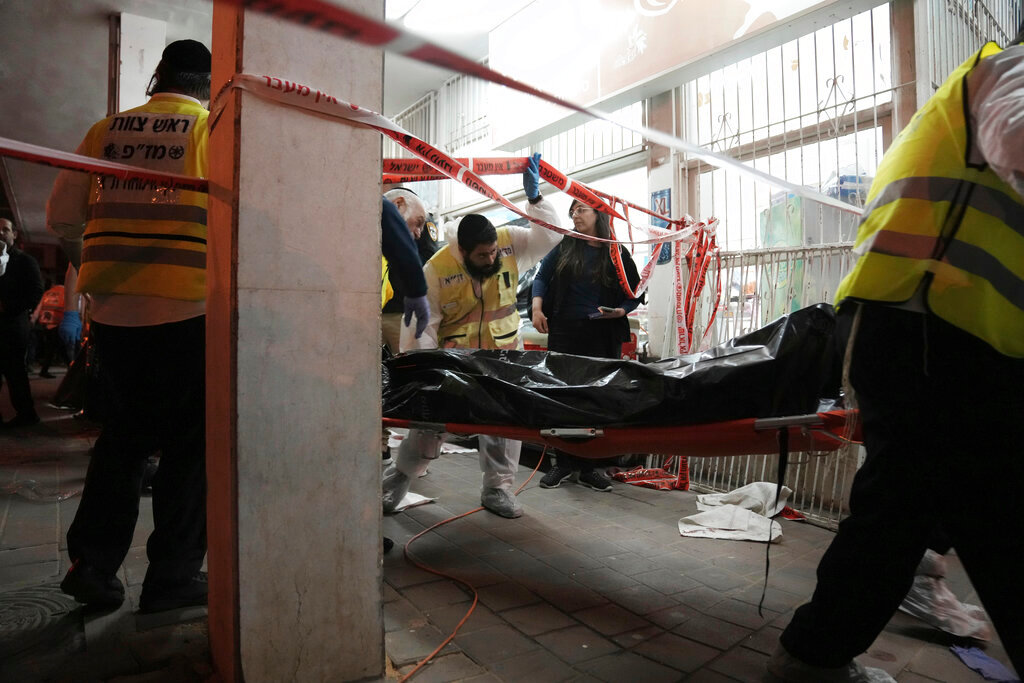 TEL AVIV, Israel (AP) — Israeli forces operating in the West Bank on Wednesday arrested five Palestinians allegedly involved in a deadly shooting attack in central Israel, where a Palestinian gunman used an assault rifle to kill five people.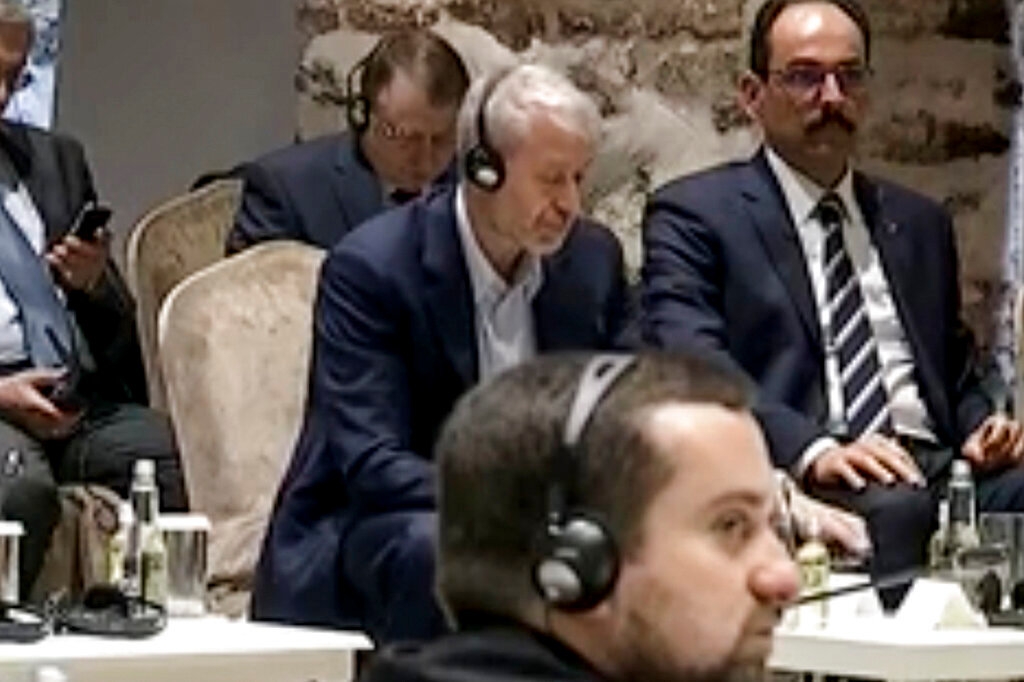 ISTANBUL (AP) — Soccer club owner. Ally of Vladimir Putin. Sanctioned oligarch. Could diplomatic go-between be added to the resume of Roman Abramovich?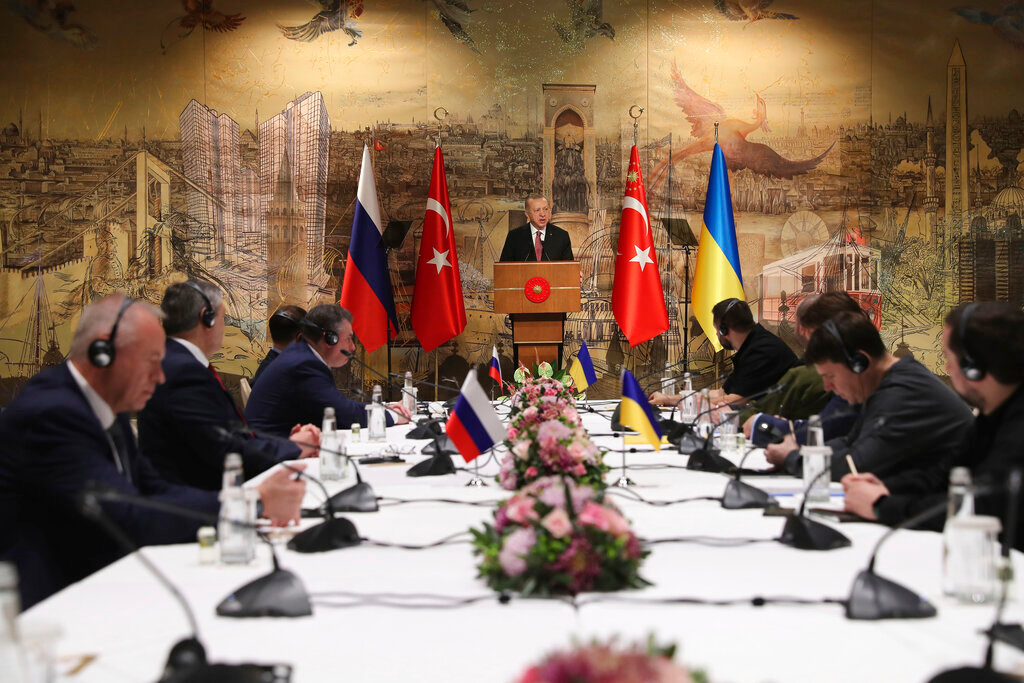 KYIV, Ukraine (AP) — Russia's military said Tuesday it would "fundamentally" cut back operations near Ukraine's capital and a northern city, potentially a significant concession by Moscow amid talks aimed at ending the war that began more than a month ago.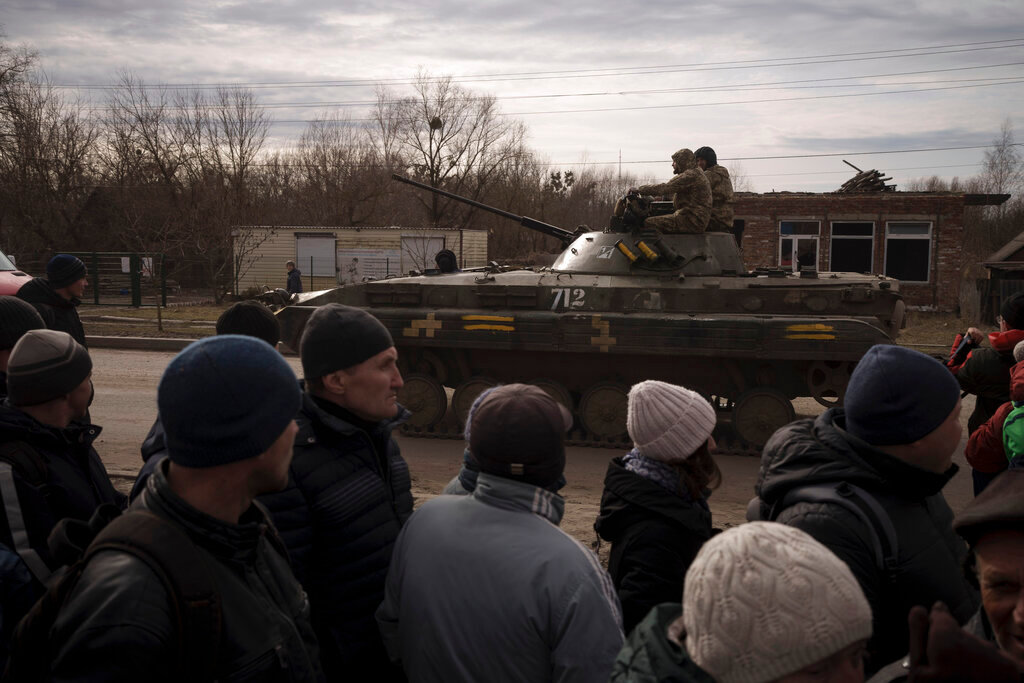 LVIV, Ukraine (AP) — Ukrainian forces claimed to have retaken a Kyiv suburb and an eastern town from the Russians in what is becoming a back-and-forth stalemate on the ground, while negotiators began assembling for another round of talks Tuesday aimed at stopping the fighting.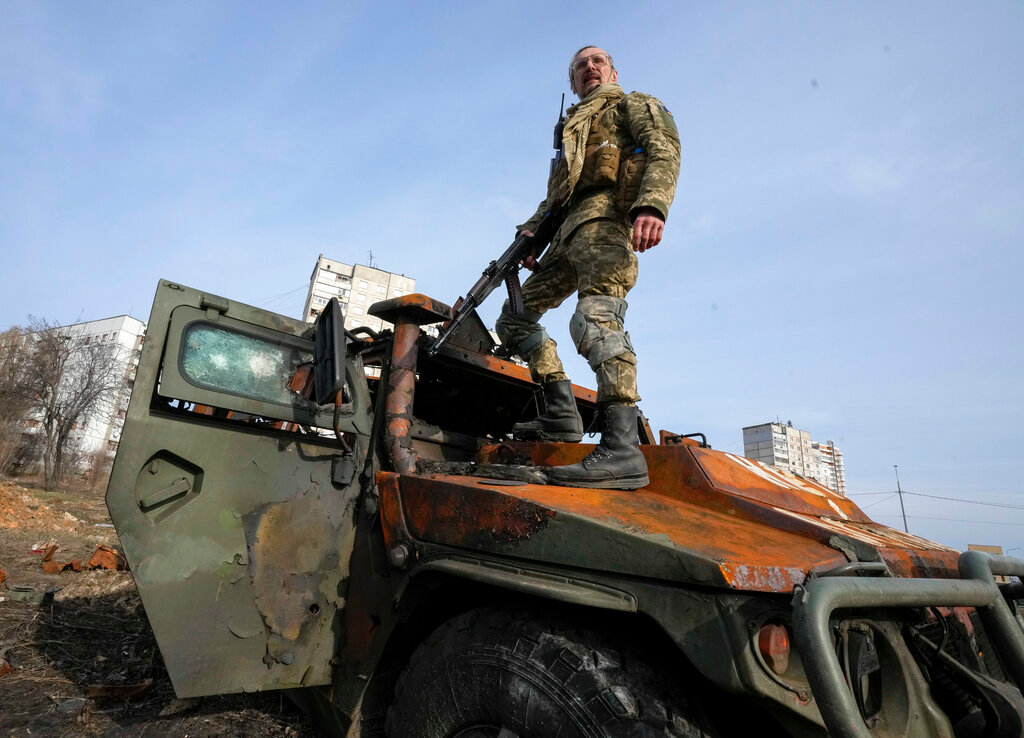 KYIV, Ukraine (AP) — With its aspirations for a quick victory dashed by a stiff Ukrainian resistance, Russia has increasingly focused on grinding down Ukraine's military in the east in the hope of forcing Kyiv into surrendering part of the country's territory to possibly end the war.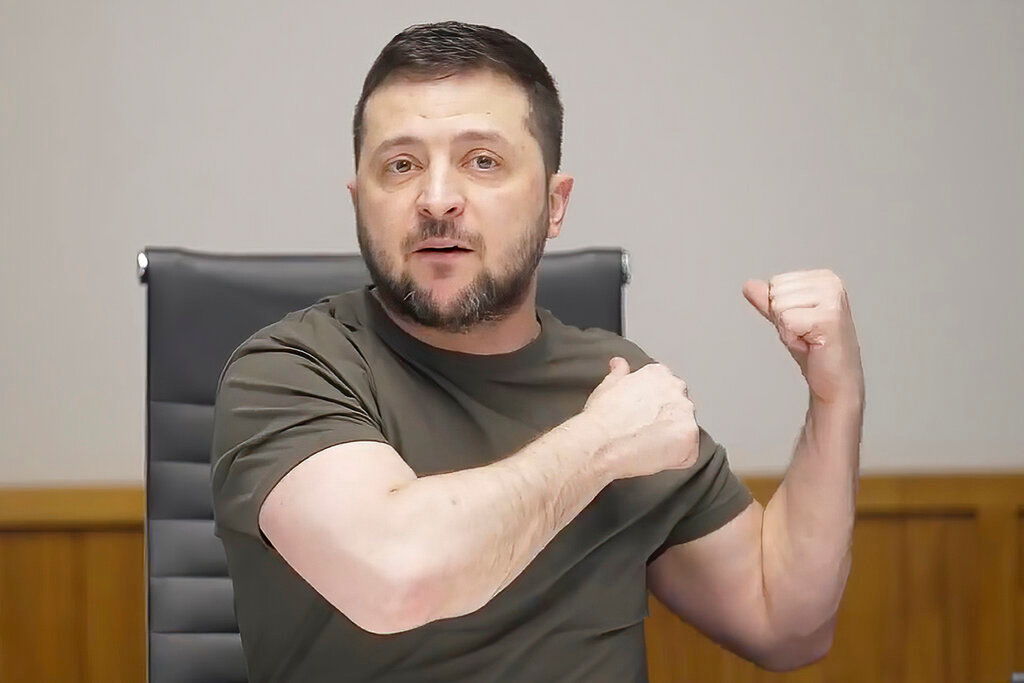 LVIV, Ukraine (AP) — Ukrainian President Volodymyr Zelenskyy accused the West of cowardice Sunday while another top official said Russia was trying to split the nation in two, like North and South Korea.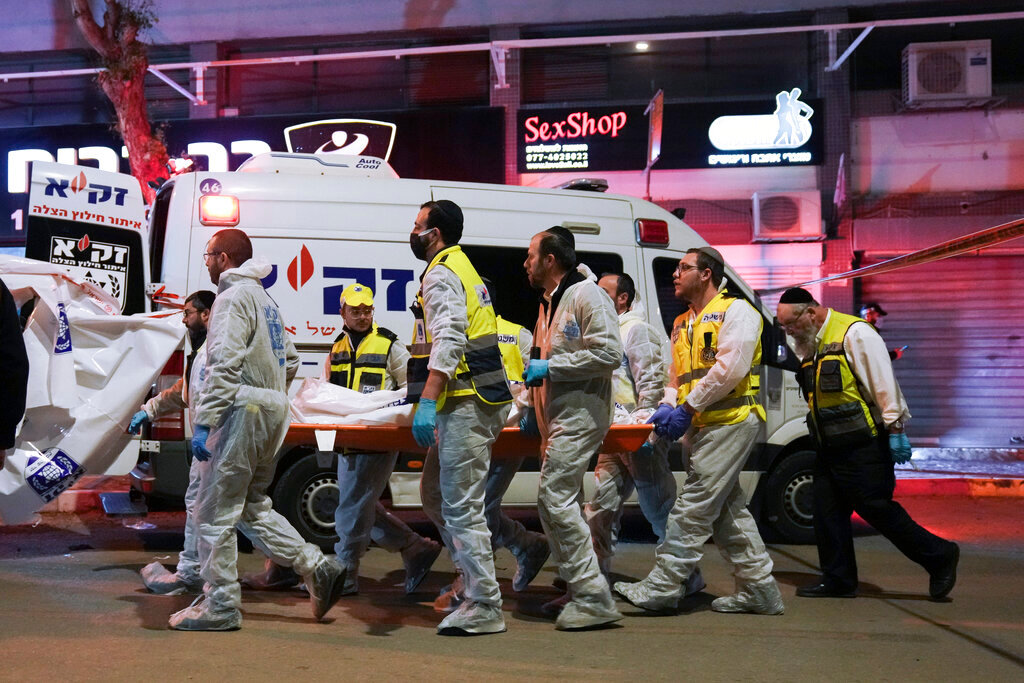 JERUSALEM (AP) — A pair of Arab gunmen killed two people and wounded four others Sunday in a shooting spree in central Israel before they were killed by police, according to police and medical officials.
SAN SALVADOR, El Salvador (AP) — El Salvador's congress granted President Nayib Bukele's request to declare a state of emergency early Sunday amid a wave of gang-related killings over the weekend.