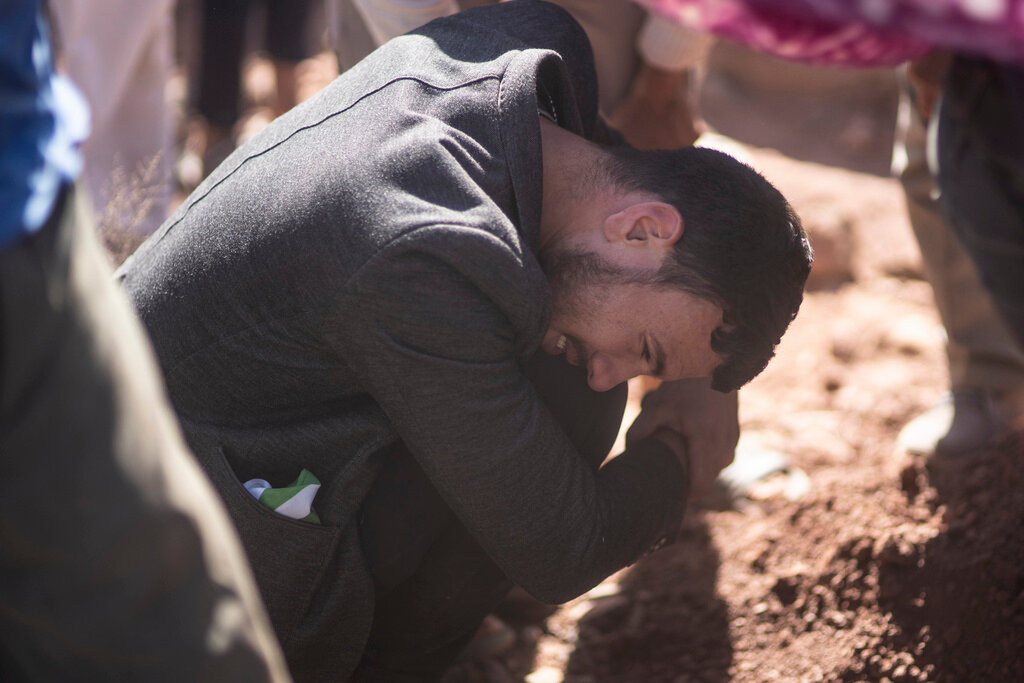 MARRAKECH, Morocco (AP) — A rare, powerful earthquake struck Morocco, sending people racing from their beds into the streets and toppling buildings in mountainous villages and ancient cities not built to withstand such force. More than 2,000 people were killed, and the toll was expected to rise as rescuers struggled Saturday to reach hard-hit remote areas.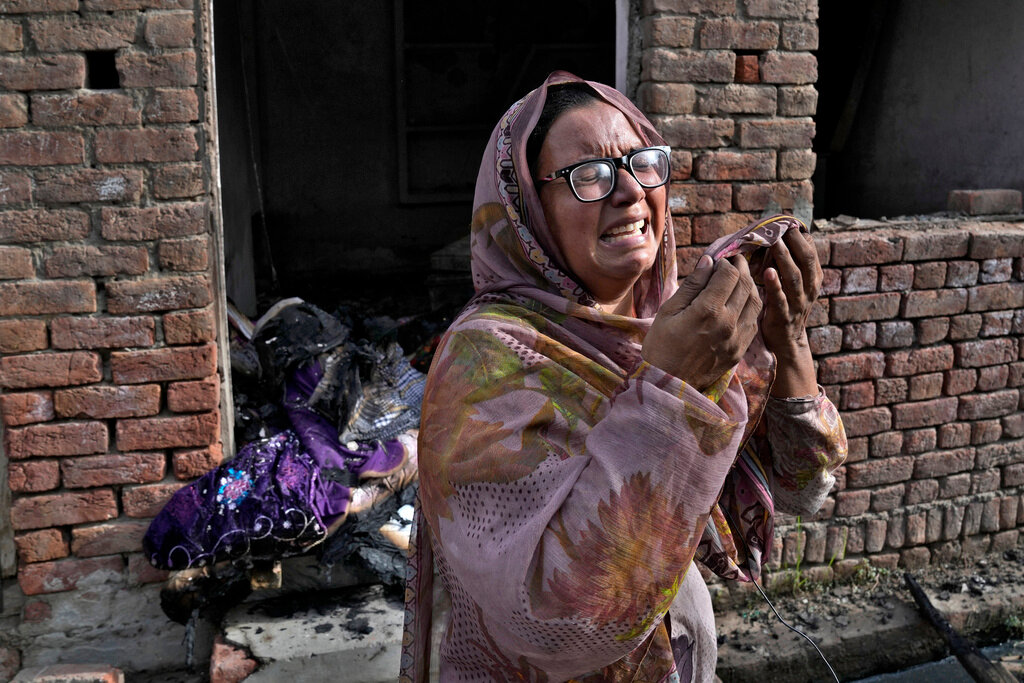 JARANWALA, Pakistan (AP) — Police arrested 129 Muslims after a mob angered by an alleged Quran desecration attacked a dozen churches and nearly two dozen homes of minority Christians, officials said Thursday. Police also arrested two Christian men accused of defacing Islam's holy book.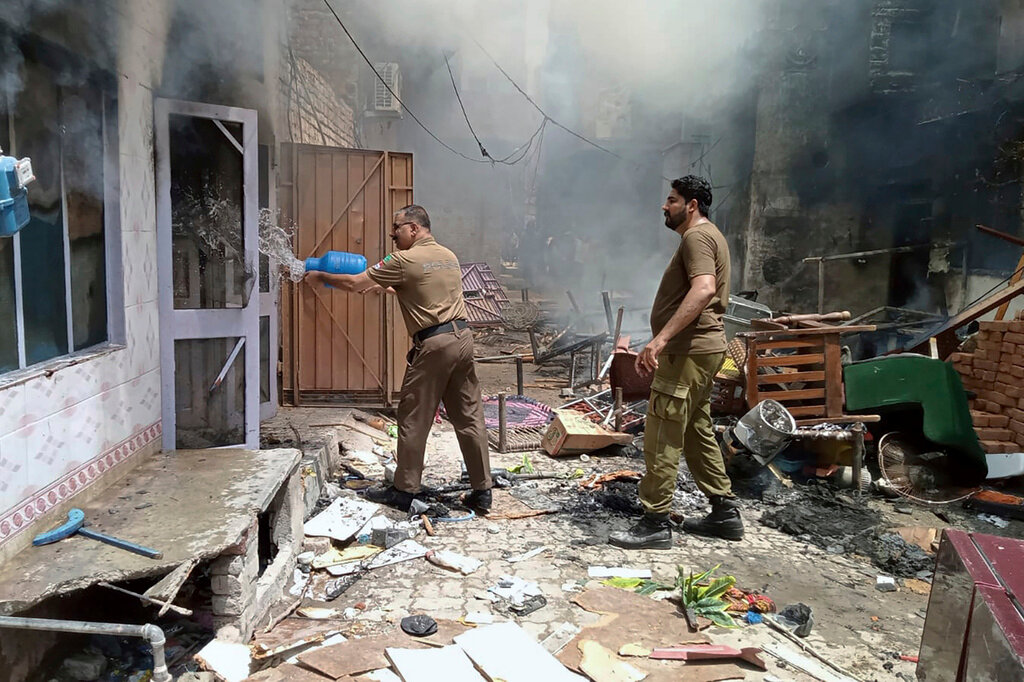 MULTAN, Pakistan (AP) — Muslims in eastern Pakistan went on a rampage Wednesday over allegations that a Christian man had desecrated the Quran, demolishing the man's house, burning churches and damaging several other homes, police and local Christians said. There were no immediate reports of casualties.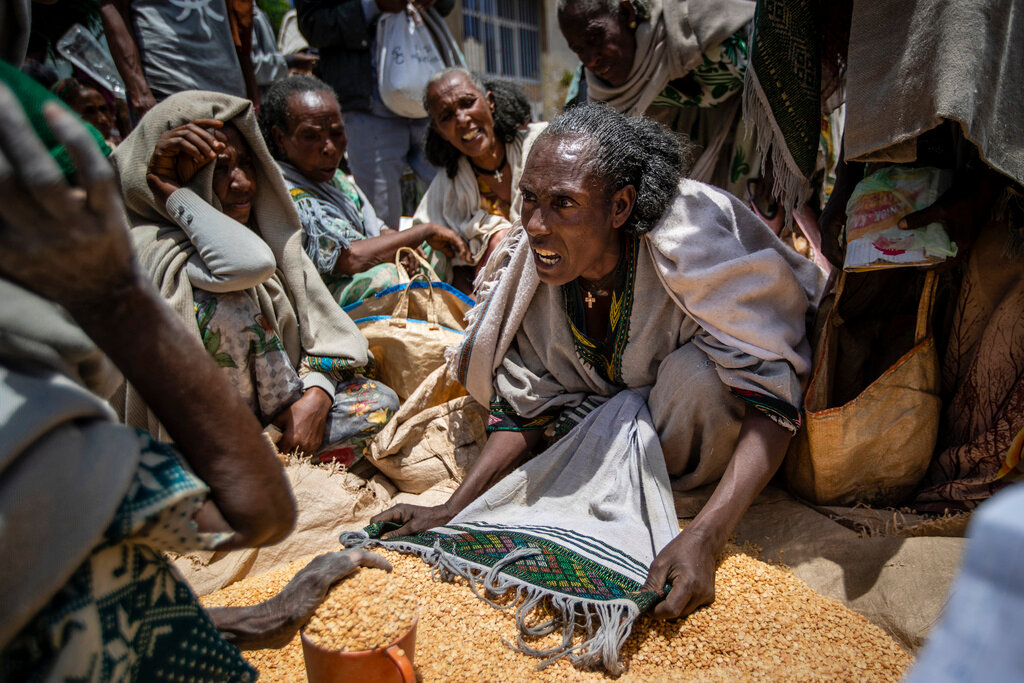 NAIROBI, Kenya (AP) — Tesfa Kiros Meresfa, an Orthodox Christian priest, begs door-to-door for food along with countless others recovering from a two-year war in northern Ethiopia that starved his people. To his dismay, urgently needed grain and oil have disappeared again for millions caught in a standoff between Ethiopia's government, the United States and United Nations over what U.S. officials say may be the biggest theft of food aid on record.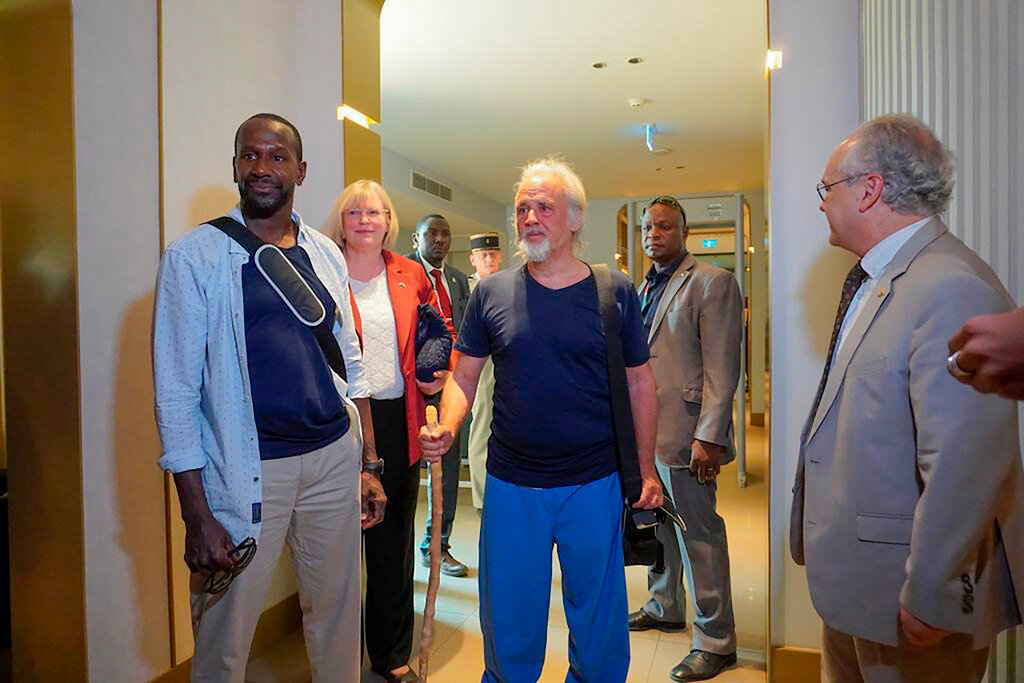 WASHINGTON (AP) — The Islamic extremists drove up to the American missionary's home in Niger under the cover of evening, gunning down two guards who stood watch. Jeff Woodke recalls seeing the muzzle blasts and hearing the screams before being thrown into a pickup truck that then sped away. So began more than six years of captivity, a period in which he says he was beaten, locked in chains for hours a day and pressured repeatedly to convert to Islam and endured self-imposed hunger strikes.
PORT-AU-PRINCE, Haiti (AP) — When machine gun fire erupts outside the barbed-wire fences surrounding Fontaine Hospital Center, the noise washes over a cafeteria full of tired, scrub-clad medical staff. And no one bats an eye. Gunfire is part of daily life here in Cité Soleil – the most densely populated part of the Haitian capital and the heart of Port-au-Prince's gang wars.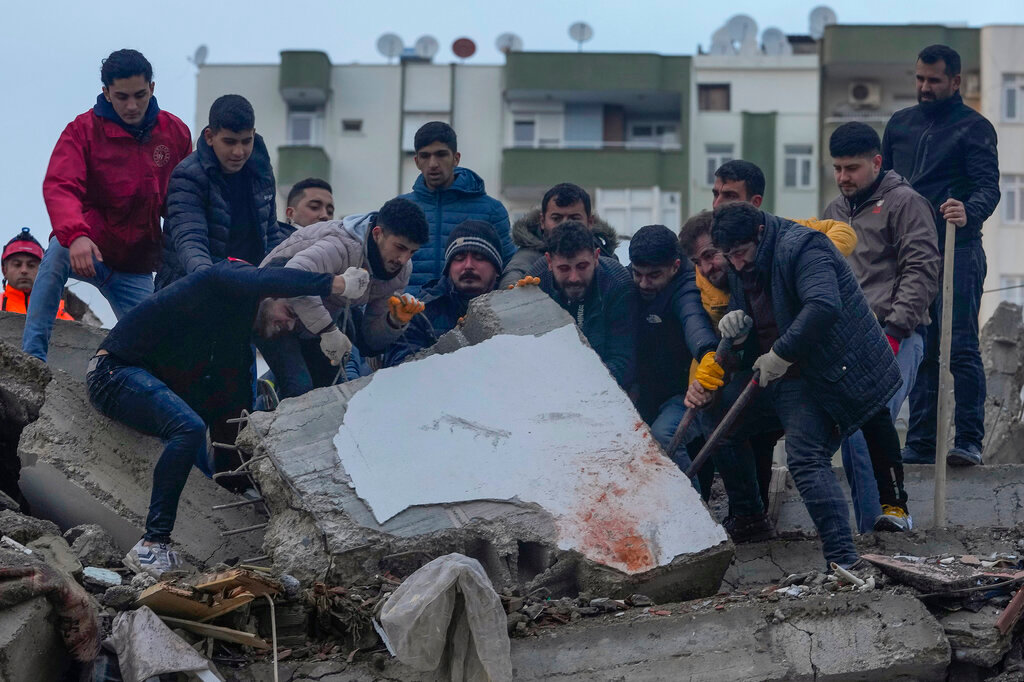 ADANA, Turkey (AP) — Rescuers in Turkey and war-ravaged Syria searched through the frigid night into Tuesday, hoping to pull more survivors from the rubble after a 7.8 magnitude earthquake killed more than 4,000 people and toppled thousands of buildings across a wide region. Authorities feared the death toll from Monday's pre-dawn earthquake and aftershocks would keep climbing as rescuers looked for survivors among tangles of metal and concrete spread across the region beset by Syria's 12-year civil war and refugee crisis.
OUAGADOUGOU, Burkina Faso (AP) — Volunteer militia groups supporting Burkina Faso's army have killed dozens of civilians of the ethnic Fulani group, including children, in the troubled country's west, a local rights group charged on Tuesday.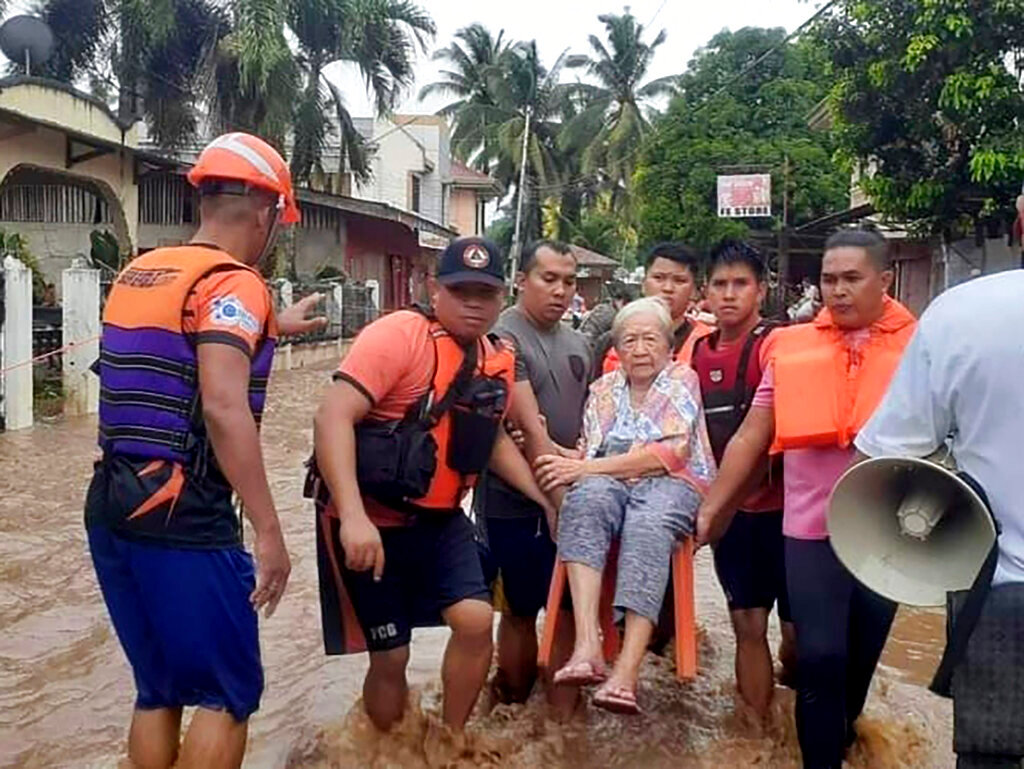 MANILA, Philippines (AP) — Thousands of people in the Philippines remained in emergency shelters in the wake of devastating Christmas flooding, as the death toll climbed to 51 with 19 missing, authorities said Monday. Images showed residents in southern Misamis Occidental province sweeping away thick mud from the floors of their homes. In the seaside village of Cabol-anonan, coconut trees were uprooted and huts made of light material were nearly flattened.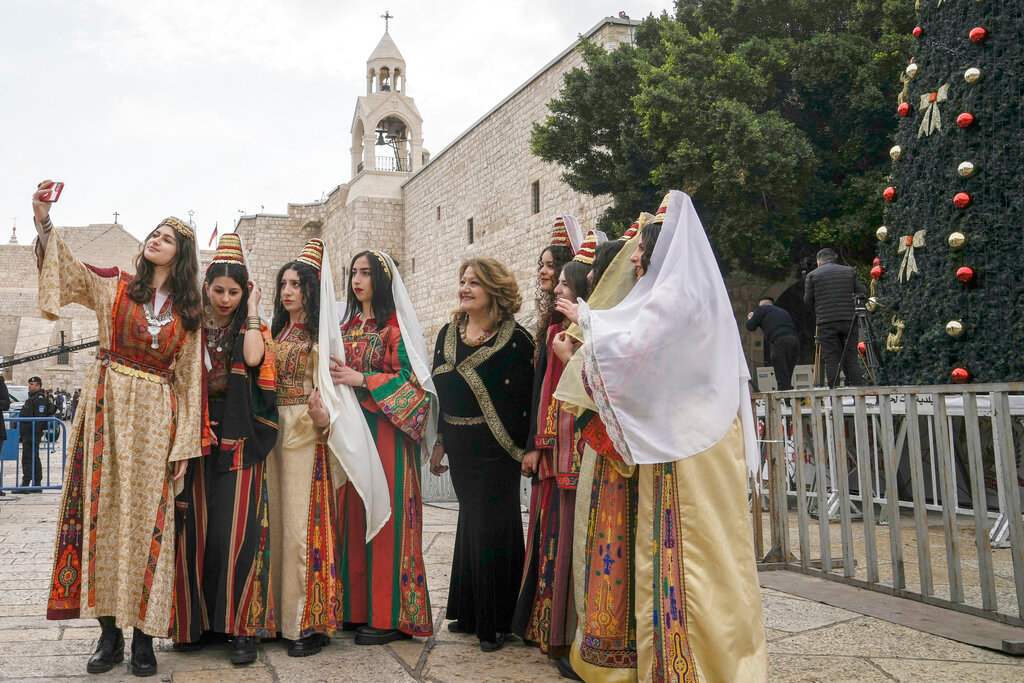 BETHLEHEM, West Bank (AP) — The biblical town of Bethlehem marked a merry Christmas on Saturday, with thousands of visitors descending upon the traditional birthplace of Jesus as it rebounds from the coronavirus pandemic. Tourism is the economic lifeblood of this town in the occupied West Bank, and for the past two years, the pandemic kept international visitors away.