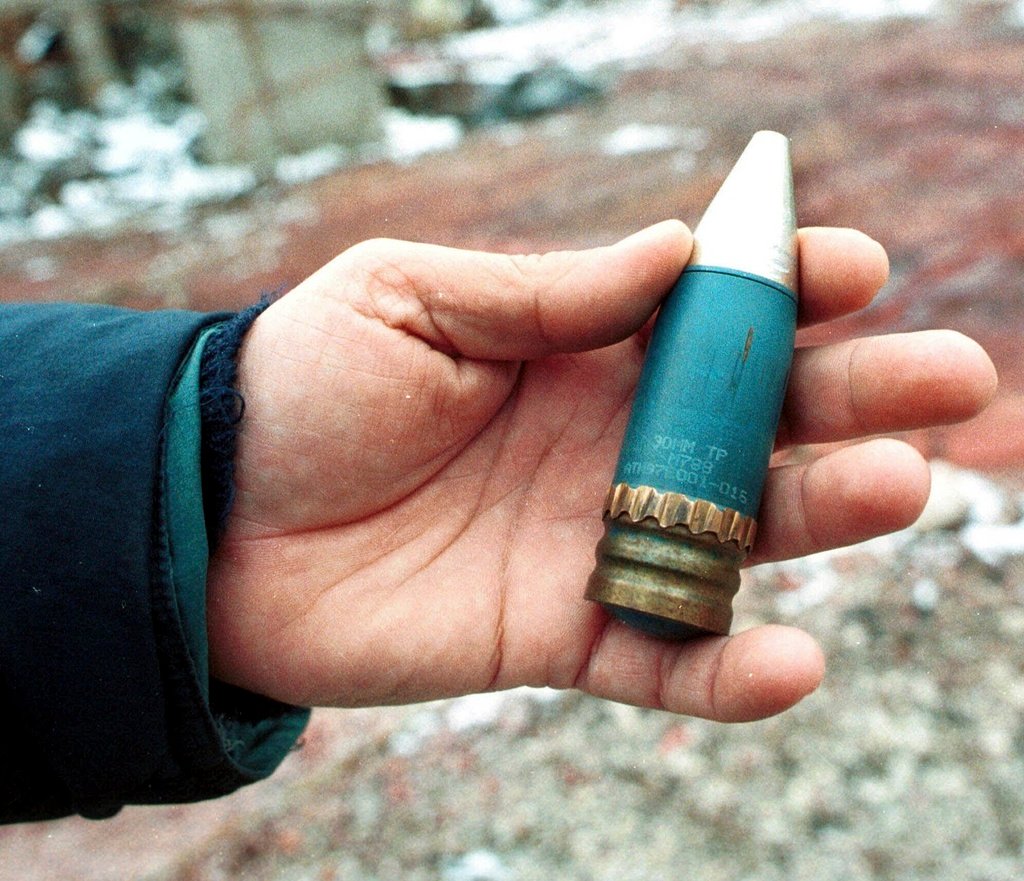 WASHINGTON (AP) — Russia threatened to escalate attacks in Ukraine after the British government announced it would provide to Ukraine a type of munition that Moscow falsely claims has nuclear components.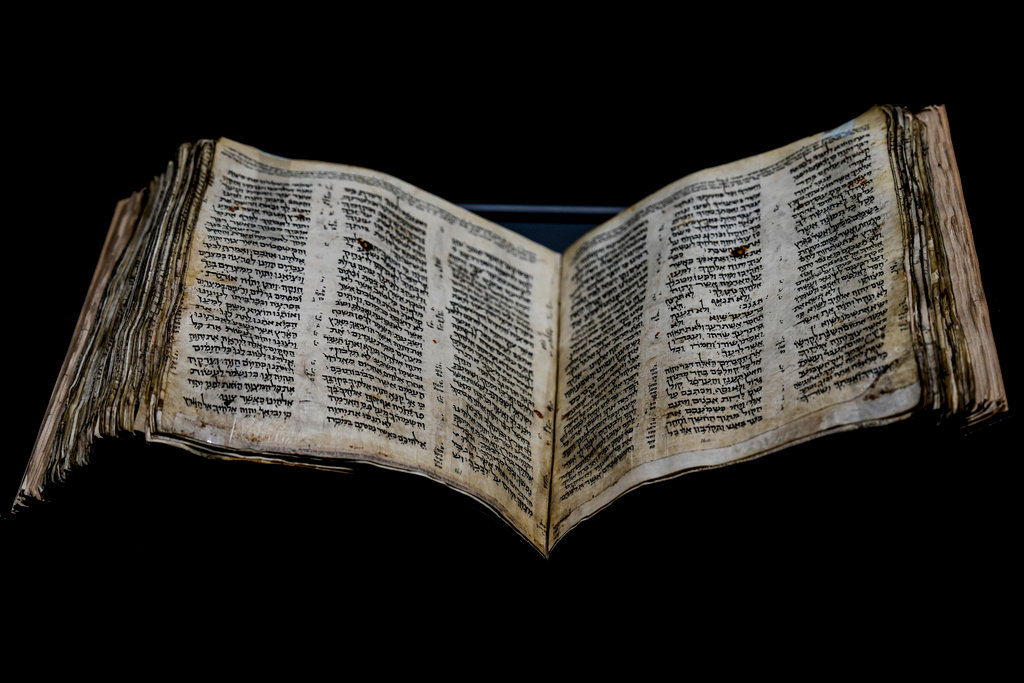 JERUSALEM (AP) — One of the oldest surviving biblical manuscripts, a nearly complete 1,100-year-old Hebrew Bible, could soon be yours — for a cool $30 million. The Codex Sassoon, a leather-bound, handwritten parchment tome containing almost the entirety of the Hebrew Bible, is set to go on the block at Sotheby's in New York in May. Its anticipated sale speaks to the still bullish market for art, antiquities and ancient manuscripts even in a worldwide bear economy.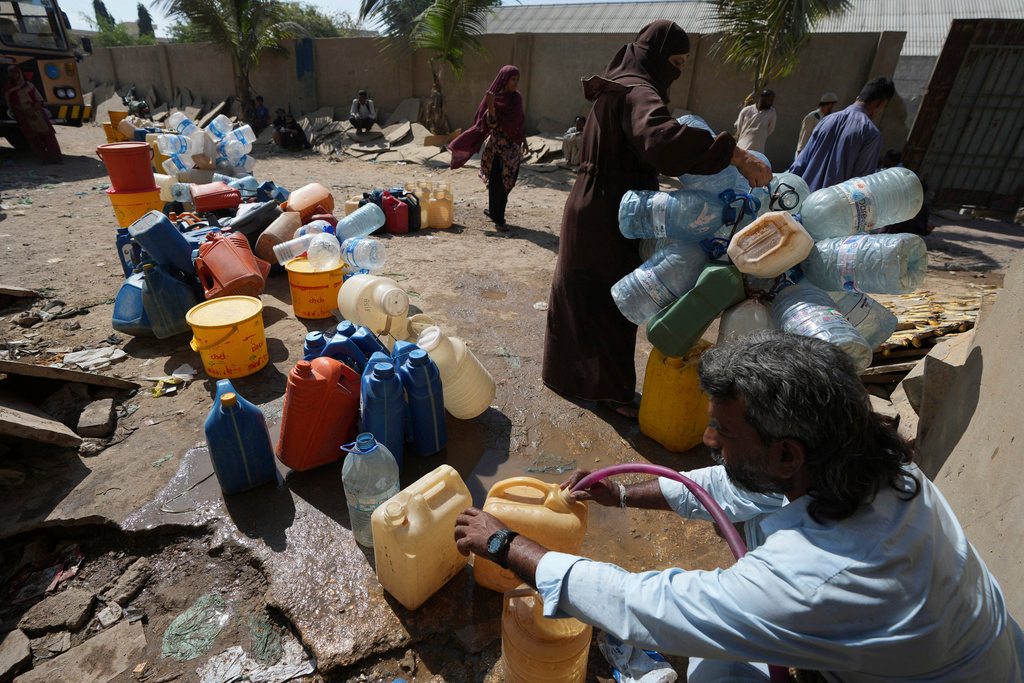 UNITED NATIONS (AP) — A report issued on the eve of the first major U.N. conference on water in over 45 years says 26% of the world's population doesn't have access to safe drinking water and 46% lacks access to basic sanitation. The U.N. World Water Development Report 2023, released Tuesday, painted a stark picture of the huge gap that needs to be filled to meet U.N. goals to ensure all people have access to clean water and sanitation by 2030.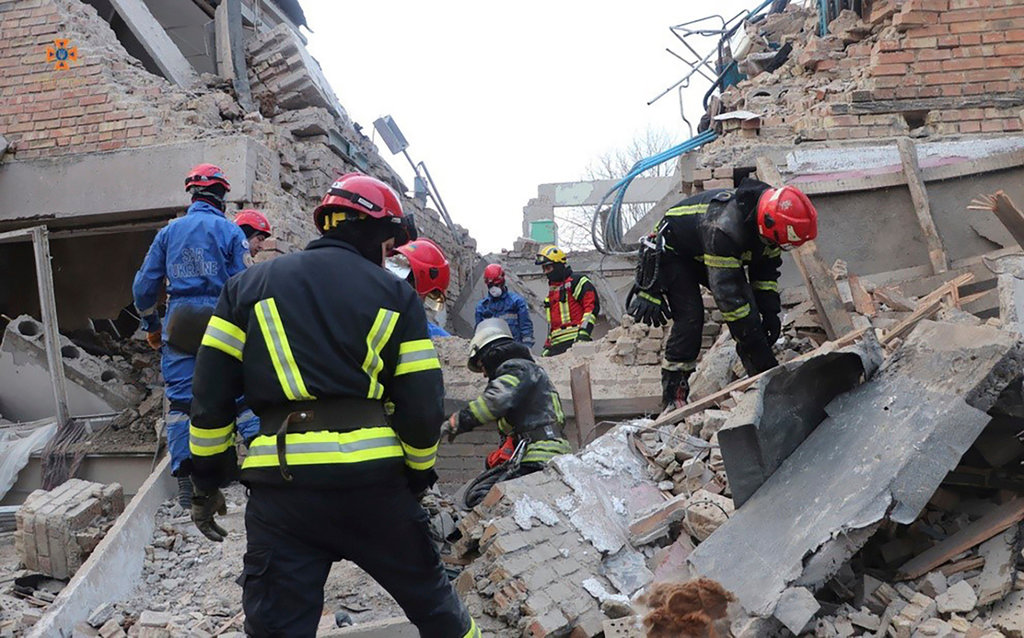 KYIV, Ukraine (AP) — Ukraine's president posted a video Wednesday showing what he said was a Russian missile slamming into a city apartment building, hours after the Kremlin's forces launched exploding drones that killed at least four people at a student dormitory near Kyiv before dawn.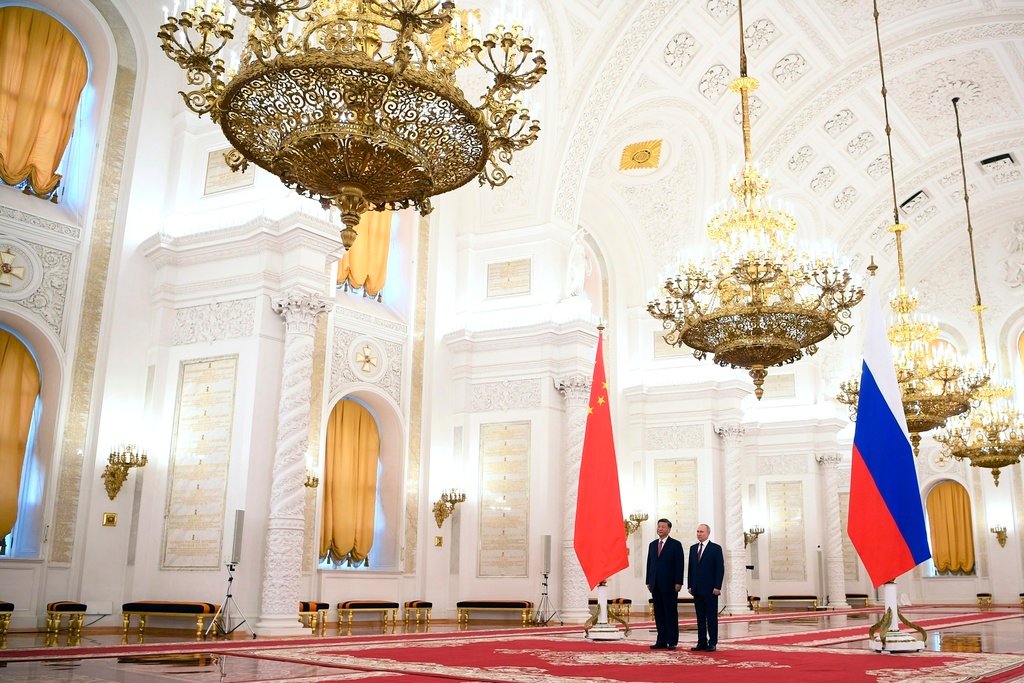 MOSCOW (AP) — Russia and China showcased their "no-limit friendship" on Tuesday during a pomp-laden Kremlin ceremony intended to further cement ties amid the fighting in Ukraine. After hosting Chinese leader Xi Jinping over a seven-course private dinner for 4½ hours the previous night, Russian President Vladimir Putin greeted him in the old imperial palace for talks involving top officials from both countries. Xi walked slowly up the opulent red-carpeted staircase of the Grand Kremlin Palace as guards in 19th-century-style parade uniforms snapped at attention.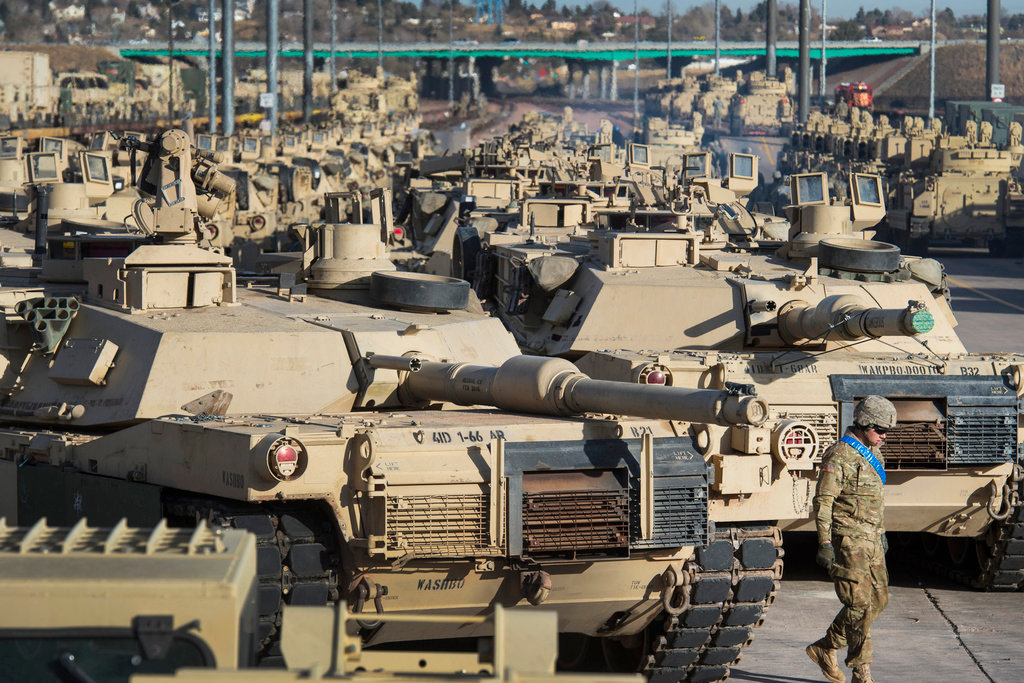 WASHINGTON (AP) — The Pentagon is speeding up its delivery of Abrams tanks to Ukraine, opting to send a refurbished older model that can be ready faster, with the aim of getting the 70-ton battle powerhouses to the war zone in eight to 10 months, U.S. officials told The Associated Press.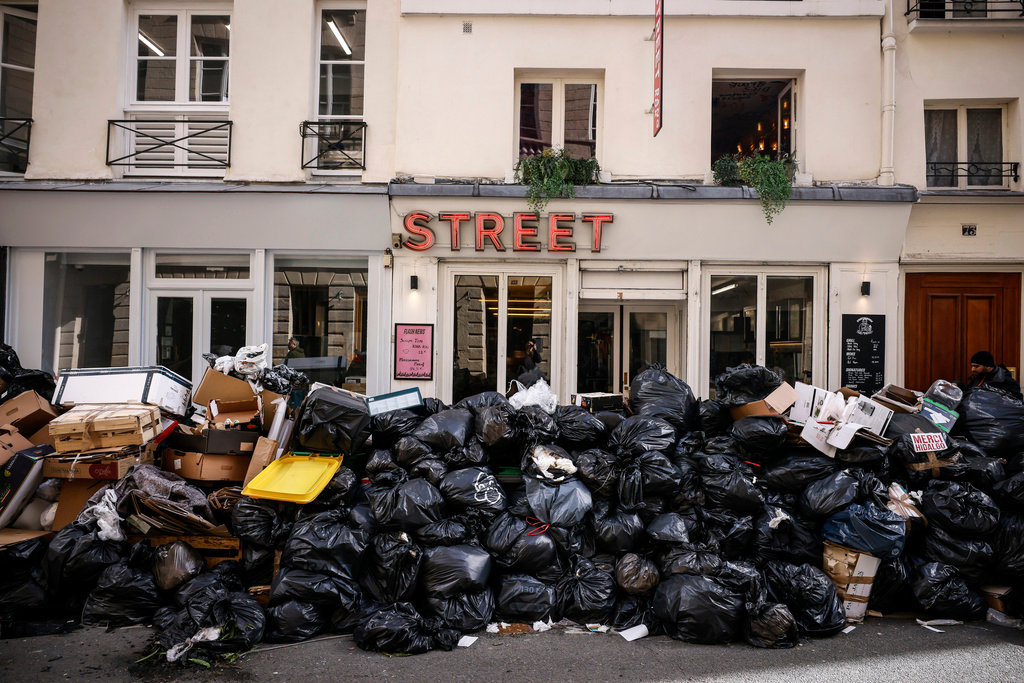 PARIS (AP) — Garbage. Heaps, mounds and piles of it are growing daily — and in some places standing higher than a human being. A strike by Paris garbage collectors, which begins its 16th day on Tuesday, is taking a toll on the renowned aesthetics of the French capital, a veritable blight on the City of Light. "I prefer Chanel to the stink," joked Vincent Salazar, a 62-year-old artistic consultant who lives in a tony Left Bank neighborhood. A pile of garbage sits at the corner of his building overlooking the Luxembourg Gardens.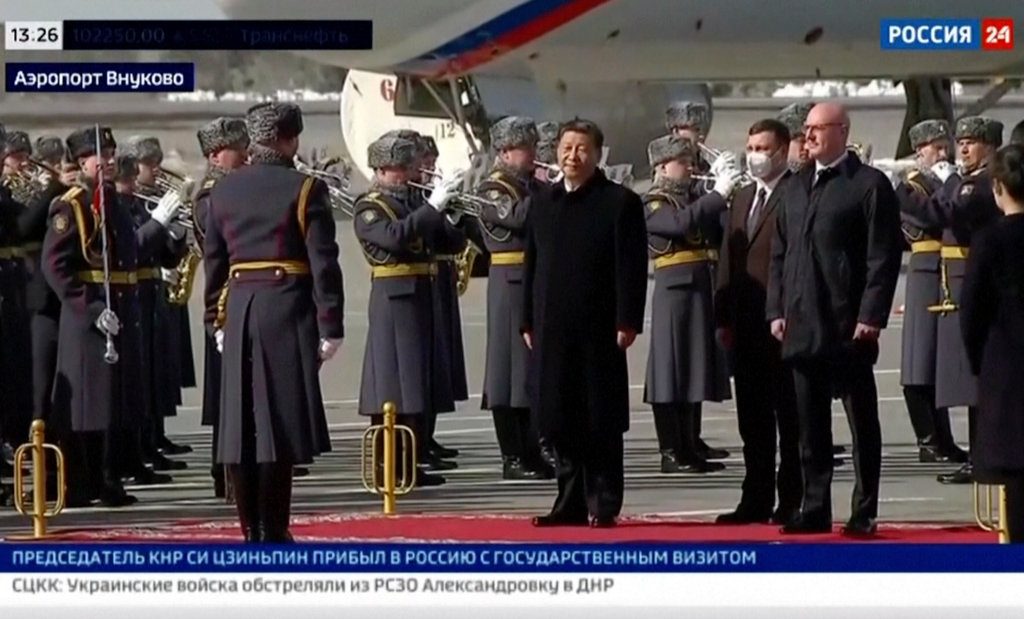 MOSCOW (AP) — Russian President Vladimir Putin warmly welcomed Chinese leader Xi Jinping to the Kremlin on Monday, sending a powerful message to Western leaders that their efforts to isolate Moscow over the fighting in Ukraine have fallen short.
THESSALONIKI, Greece (AP) — Greece's second-largest city, Thessaloniki, commemorated on Sunday the 80th anniversary of the departure of the first train convoy for the Auschwitz camp.
At least three Kenyan legislators and several protesters have been arrested in ongoing protests in Kenya's capital, Nairobi, organized by the opposition demanding the resignation of President …