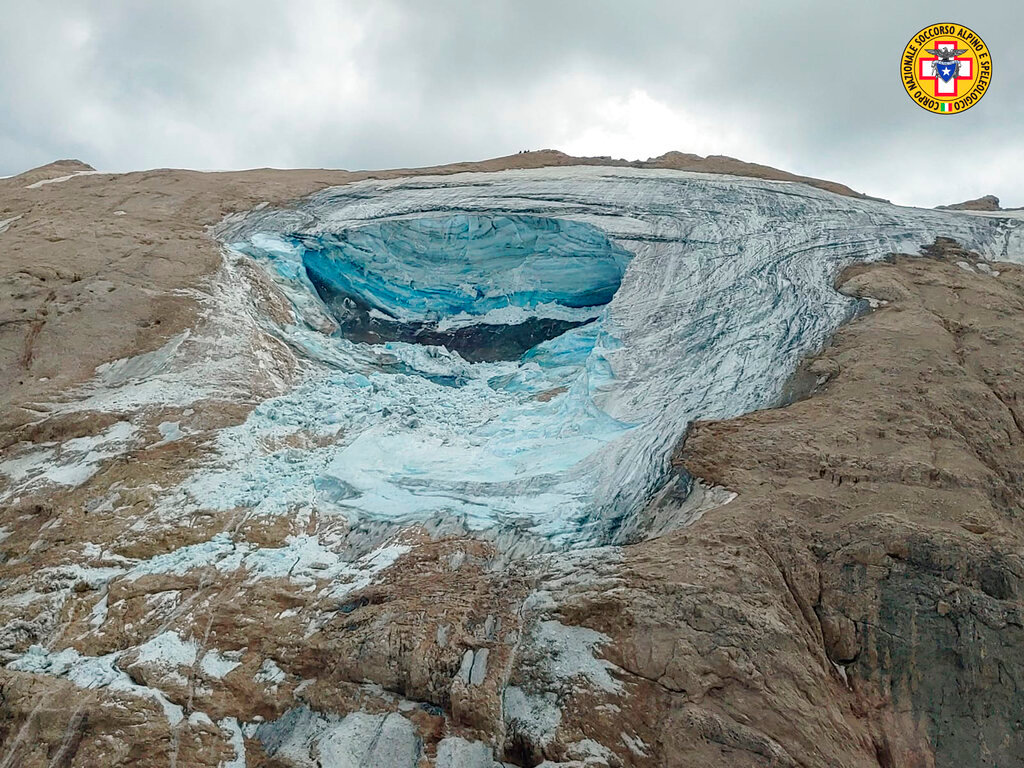 ROME (AP) — A large chunk of an Alpine glacier broke loose Sunday and roared down a mountain in Italy, sending ice, snow and rock slamming into hikers on a popular trail on the peak and killing at least six and injuring nine, authorities said, warning that the toll might climb.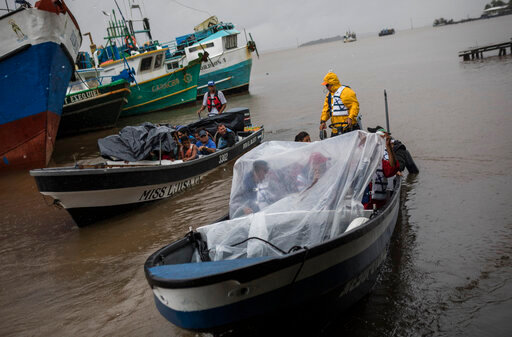 Tropical Storm Bonnie has swept into Nicaragua bringing the threat of flooding from heavy rain, while heading for a predicted fast crossing on the way to the Pacific and a possible strengthening into …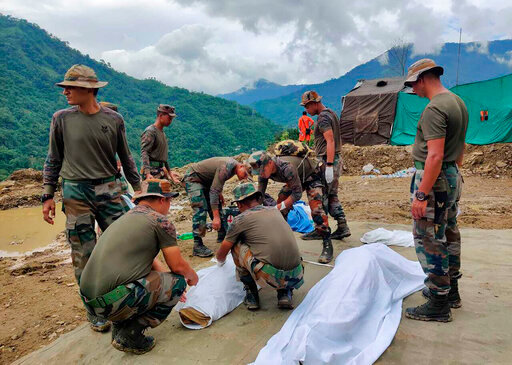 Fresh rain and falling boulders are hampering rescuers who have pulled out 26 bodies from the debris of a mudslide that wiped out a railroad construction site in India's northeast. Officials say …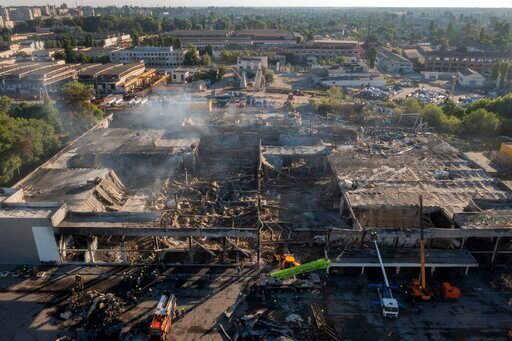 The latest in a litany of horrors in Ukraine came this week as Russian firepower rained down on civilians in a busy shopping mall far from the front lines of a war in its fifth month. The timing of …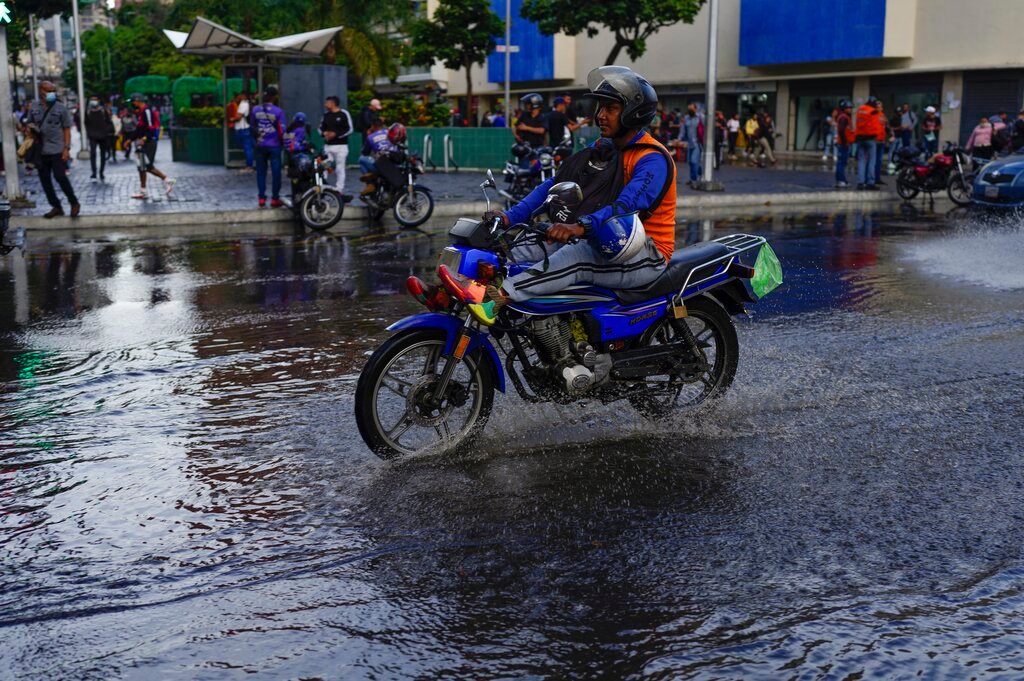 MEXICO CITY (AP) — Tropical Storm Bonnie has formed over the Caribbean as it heads for a quick march across Central America and potential development into a hurricane after reemerging in the Pacific. The U.S. National Hurricane Center says Bonnie is on a track for the general Nicaragua-Costa Rica border region.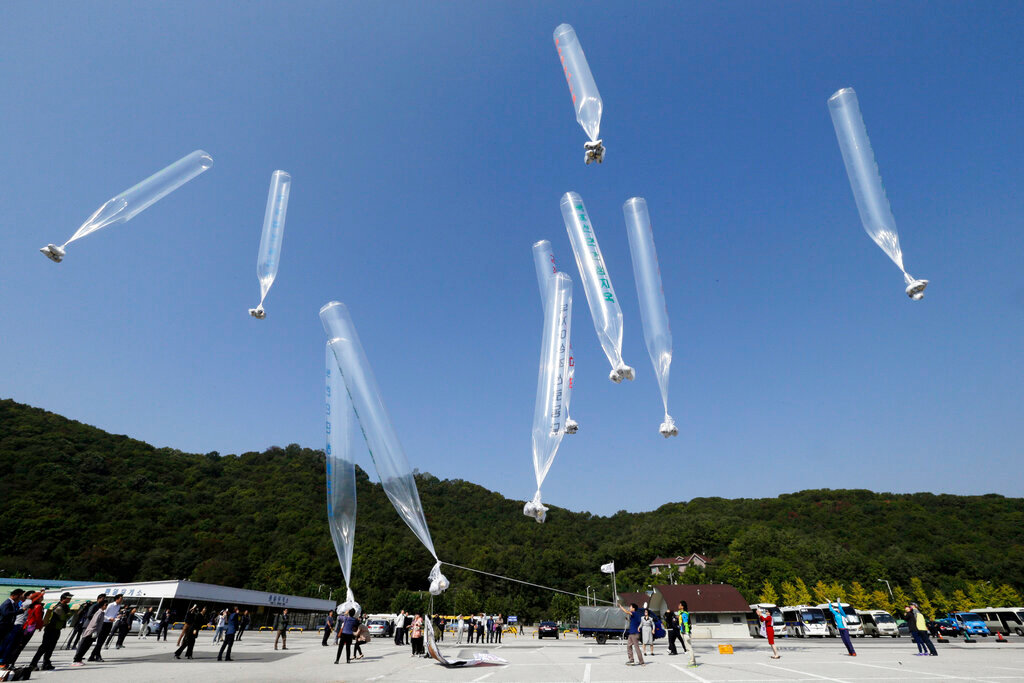 SEOUL, South Korea (AP) — North Korea is suggesting its COVID-19 outbreak began in people who had contact with balloons flown from South Korea. The highly questionable claim appeared to be an attempt to hold its rival responsible amid increasing tensions. Activists for years have flown balloons across the border to distribute propaganda leaflets, and North Korea has expressed fury at the activists and at South Korea's leadership for not stopping them.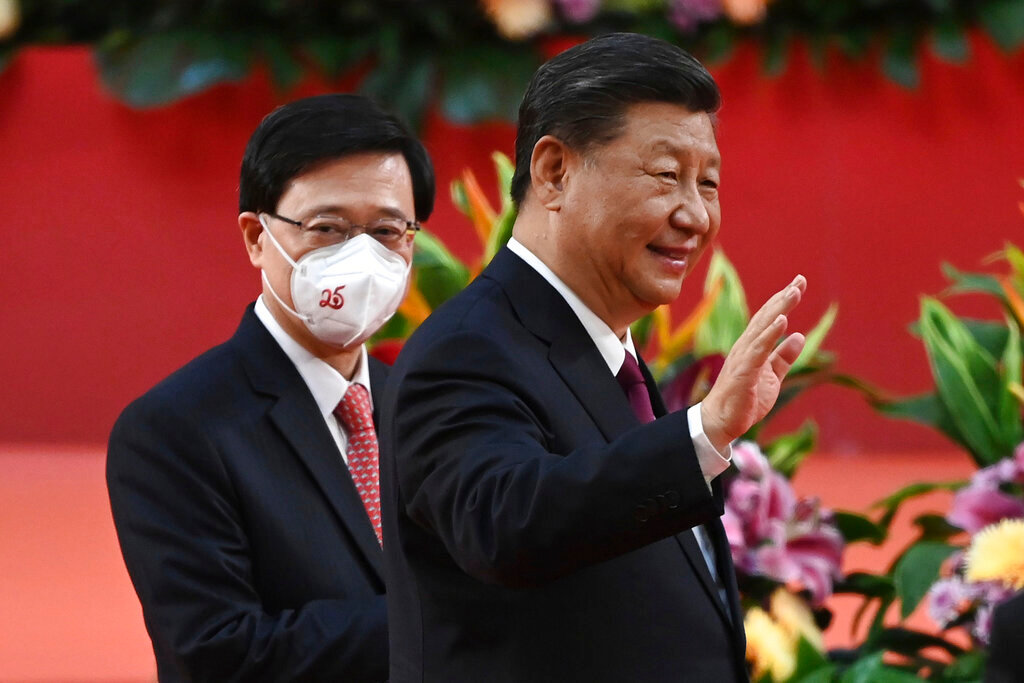 HONG KONG (AP) — China's leader Xi Jinping has marked the 25th anniversary of Hong Kong's return with a speech that emphasized Beijing's control over the former British colony under its vision of "one country, two systems." He countered criticism that the political and civic freedoms promised for the next quarter-century have been largely erased under Chinese rule.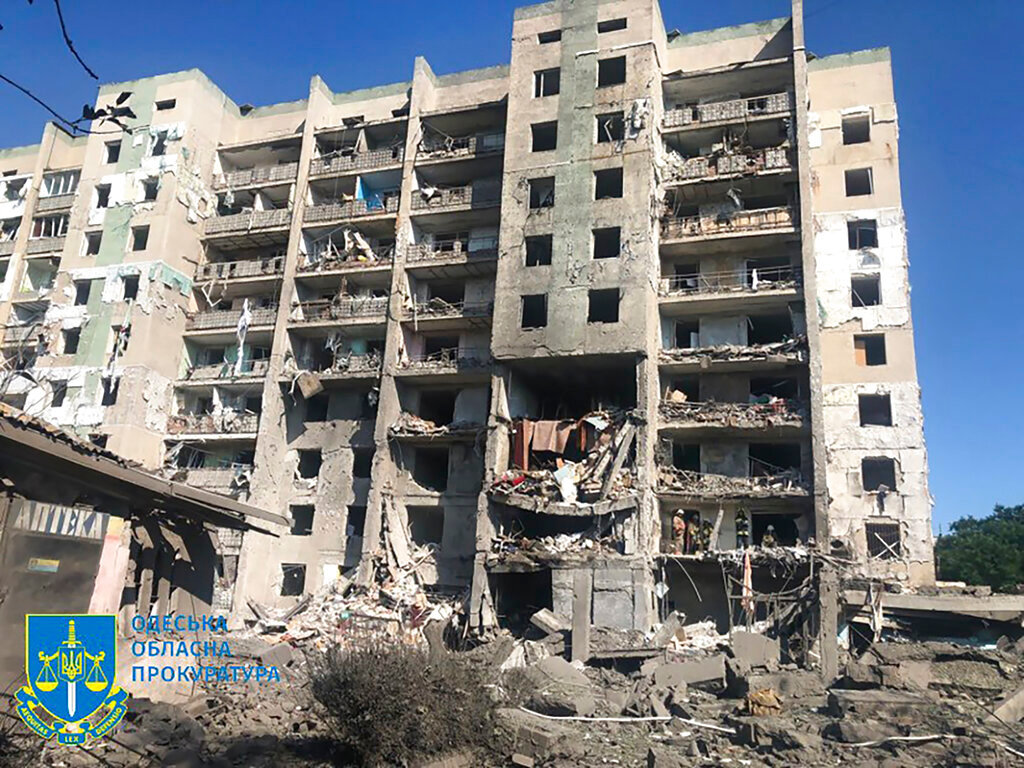 POKROVSK, Ukraine (AP) — Ukrainian authorities say Russian missile attacks on residential buildings in a coastal town near the port city of Odesa have killed at least 19 people, including two children. Video of the pre-dawn Friday attack showed the charred remains of buildings in the small town of Serhiivka, located about 30 miles southwest of Odesa.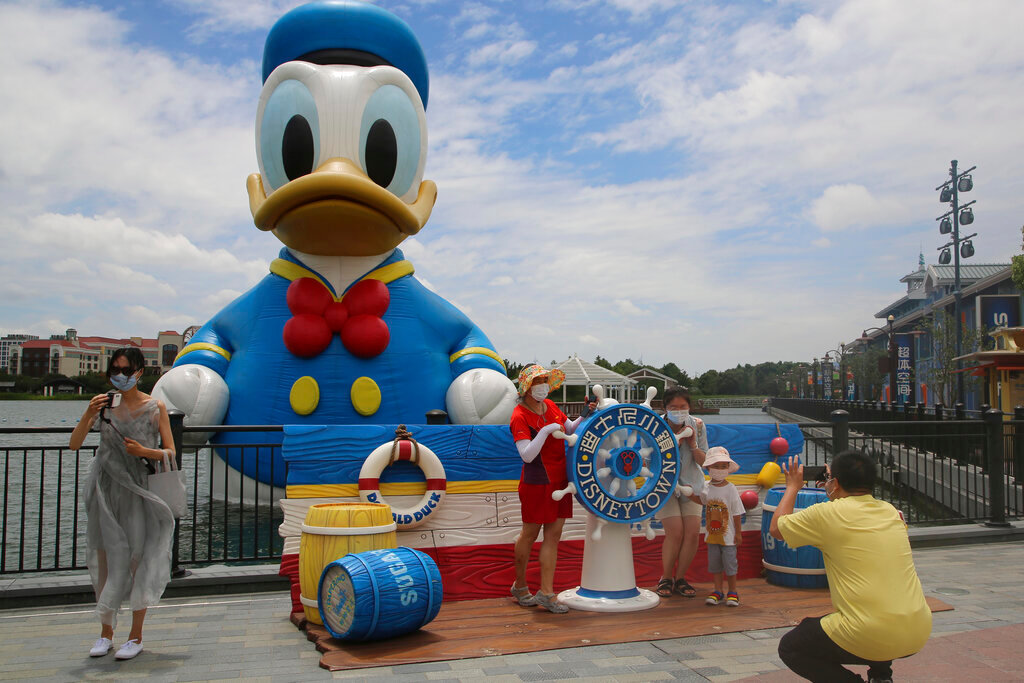 BEIJING (AP) — Shanghai is reopening its Disney Resort theme park and getting ready to allow in-person dining. Domestically transmitted cases of COVID-19 in China's largest city have settled at zero following a more than two-month lockdown. Chinese officials hail their hard-line "zero-COVID" policy for stemming the growth of cases and deaths from the virus.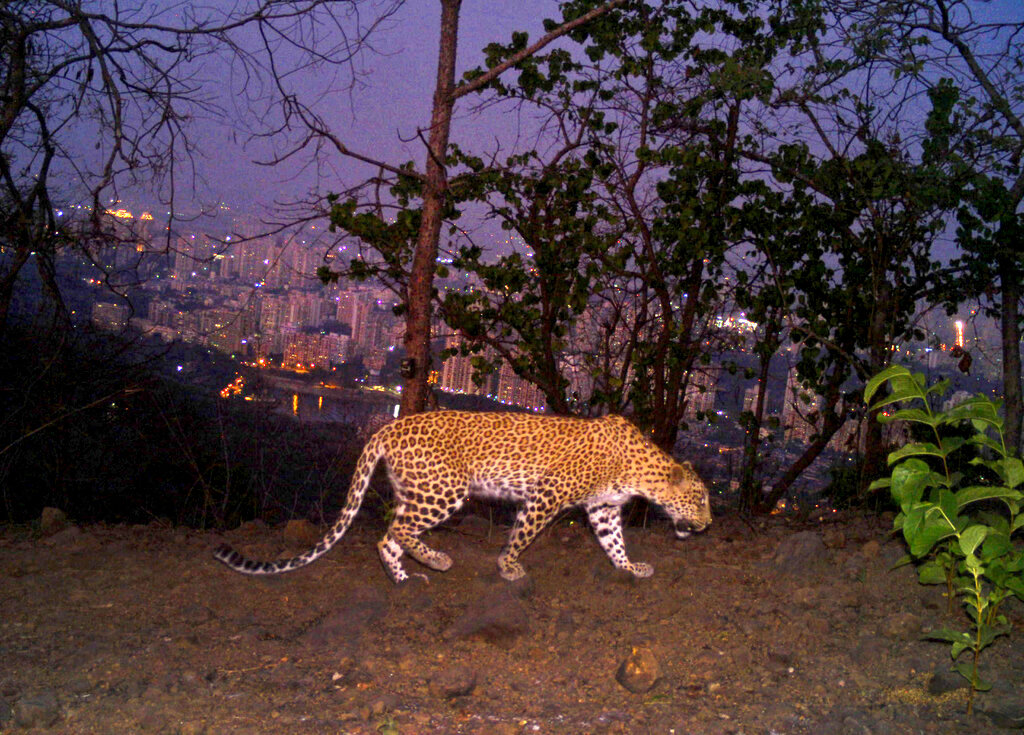 Los Angeles and Mumbai, India, are the world's only megacities of 10 million-plus people where large felines breed, hunt and maintain territory within urban boundaries. Long-term studies in both cities have examined how the big cats prowl through their urban jungles and how people can best live alongside them.