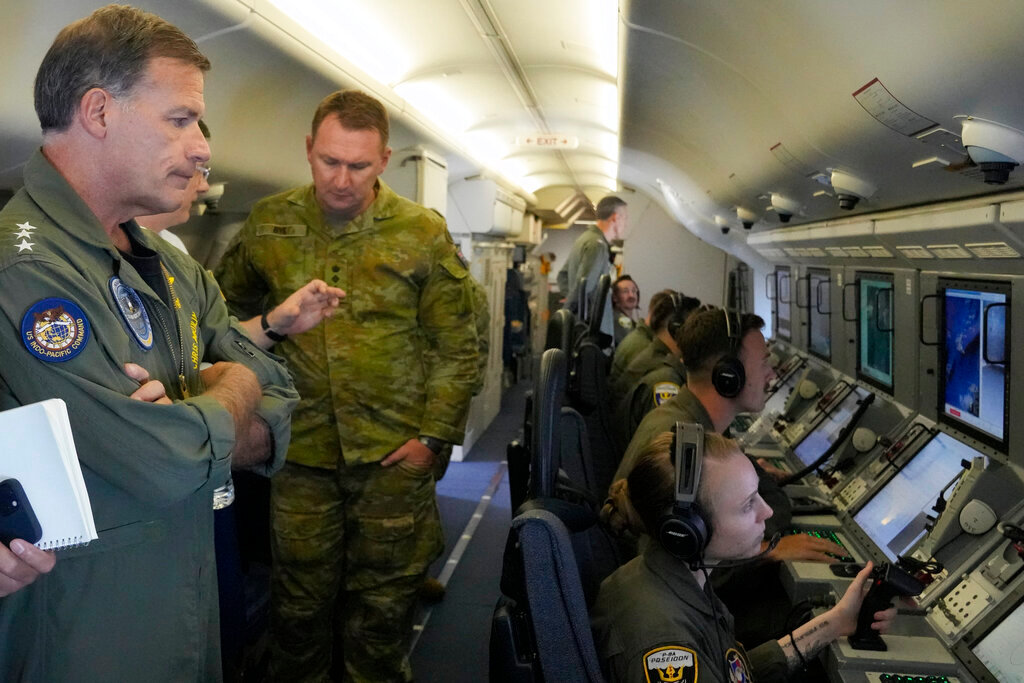 OVER THE SOUTH CHINA SEA (AP) — China has fully militarized at least three of several islands it built in the disputed South China Sea, arming them with anti-ship and anti-aircraft missile systems, laser and jamming equipment and fighter jets in an increasingly aggressive move that threatens all nations operating nearby, a top U.S. military commander said Sunday.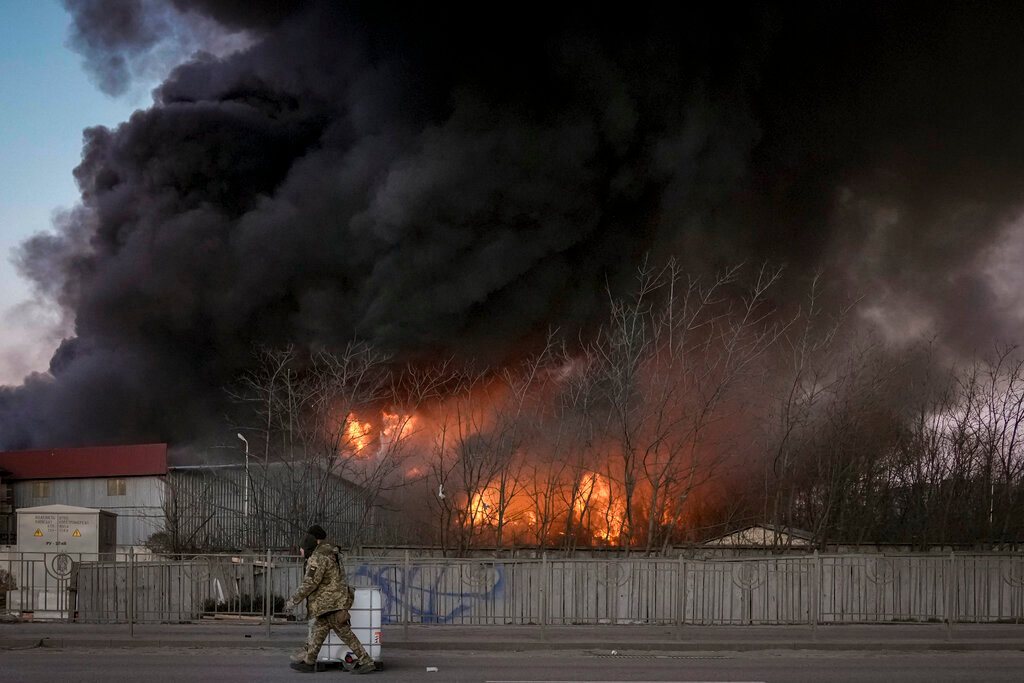 KYIV, Ukraine (AP) — Rescue workers searched for survivors Thursday in the ruins of a theater blown apart by a Russian airstrike in the besieged city of Mariupol, while scores of Ukrainians across the country were killed in ferocious urban attacks on a school, a hostel and other sites.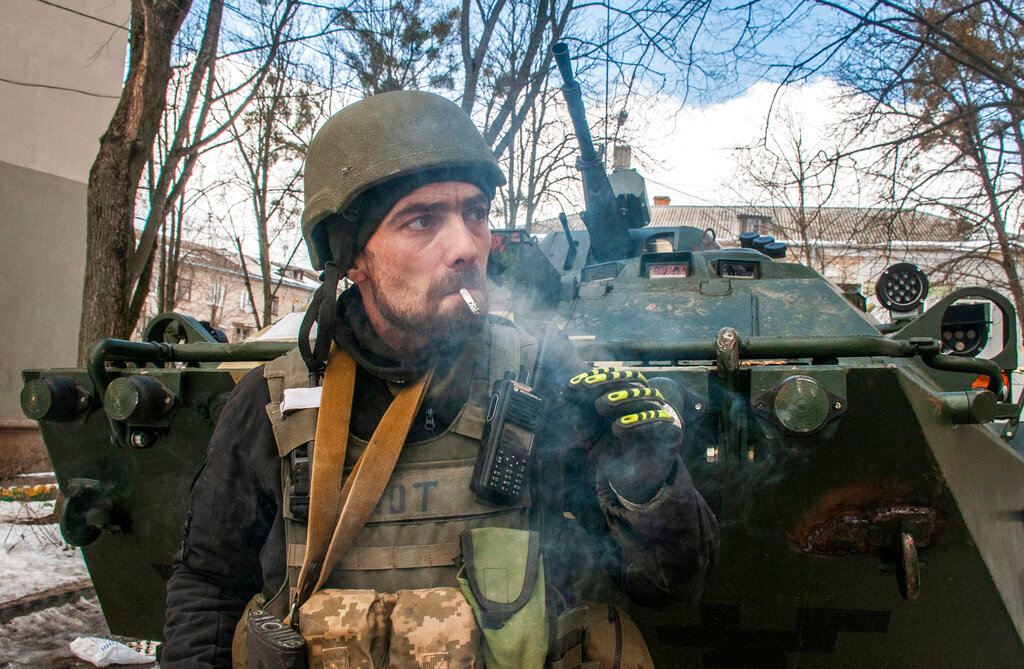 KYIV, Ukraine (AP) — Russian forces destroyed a theater in Mariupol where hundreds of people were sheltering Wednesday and rained fire on other cities, Ukrainian authorities said, even as the two sides projected optimism over efforts to negotiate an end to the fighting.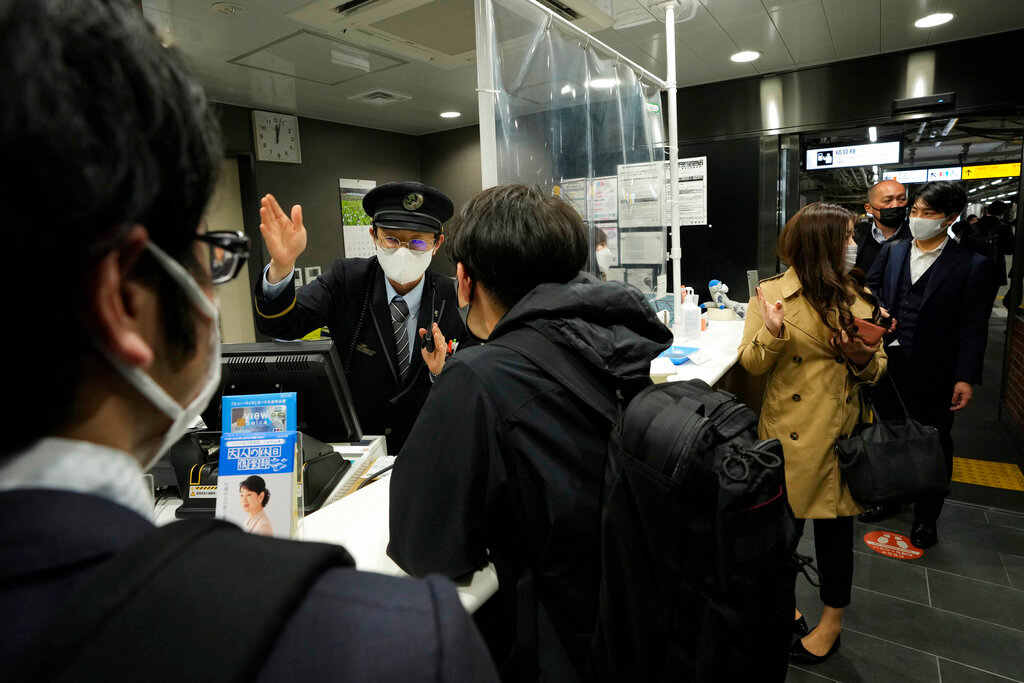 TOKYO (AP) — A powerful 7.3 magnitude earthquake struck off the coast of Fukushima in northern Japan on Wednesday evening, triggering a tsunami advisory and plunging more than 2 million homes in the Tokyo area into darkness.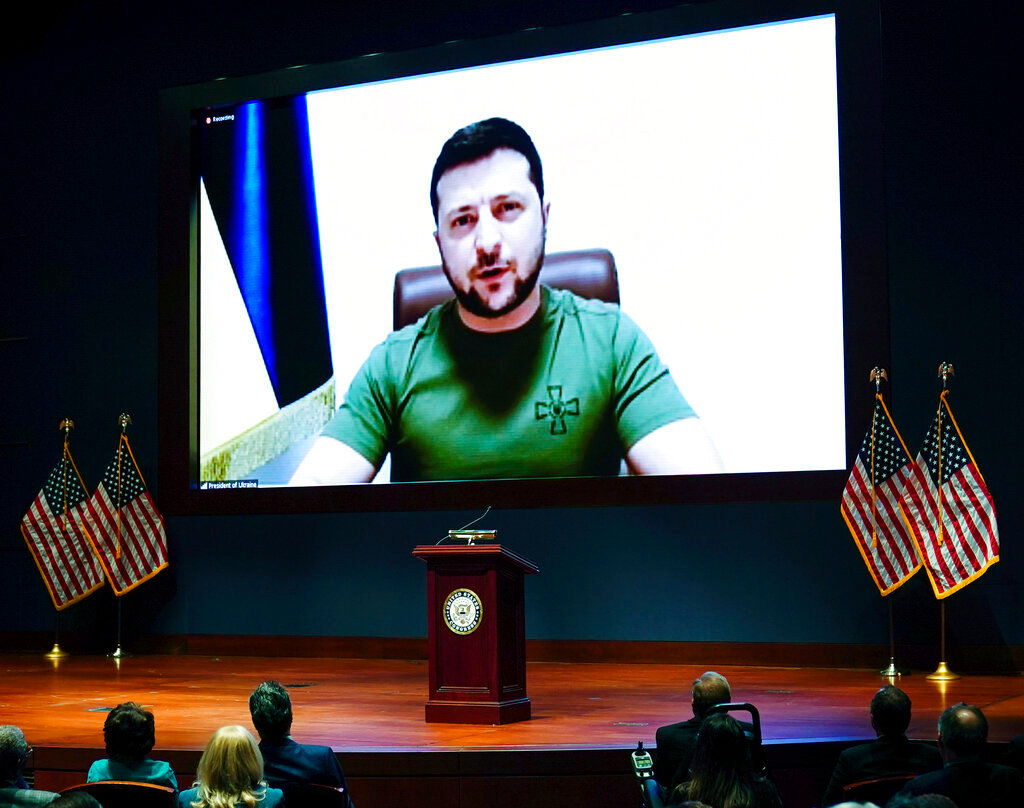 WASHINGTON (AP) — Ukrainian President Volodymyr Zelenskyy summoned the memory of Pearl Harbor and the Sept. 11 terror attacks Wednesday in an impassioned video plea to Congress to send more help for Ukraine's fight against Russia. Lawmakers stood and cheered, and President Joe Biden later announced the U.S. is sending more anti-aircraft, anti-armor weapons and drones.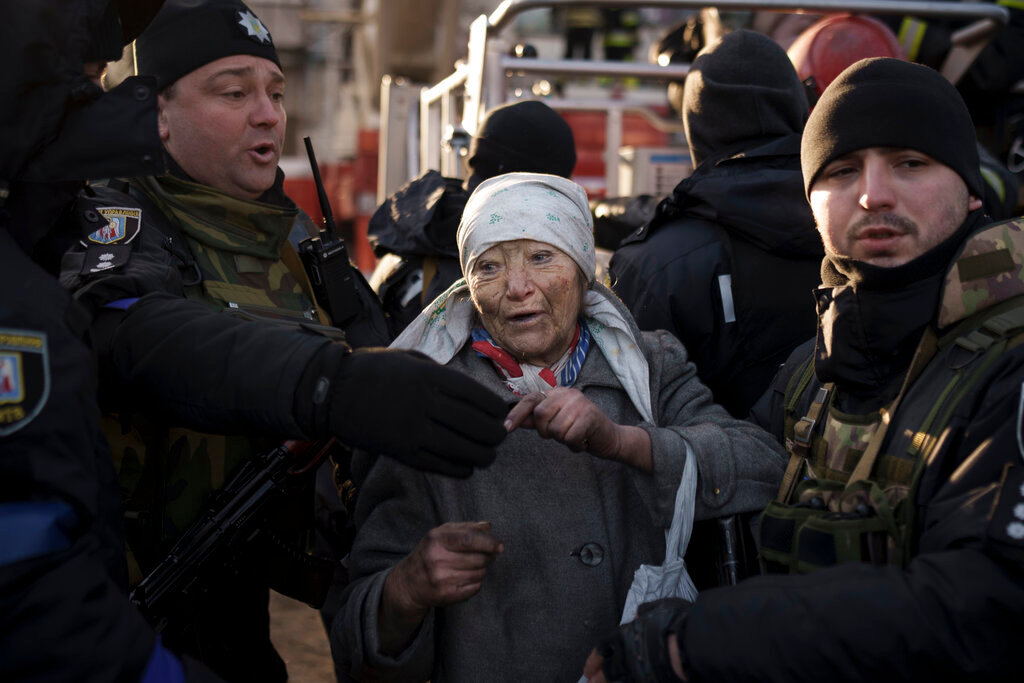 KYIV, Ukraine (AP) — Ukraine said it saw possible room for compromise Tuesday in talks with Russia, while Moscow's forces stepped up their bombardment of Kyiv, and an estimated 20,000 civilians fled the desperately encircled port city of Mariupol by way of a humanitarian corridor.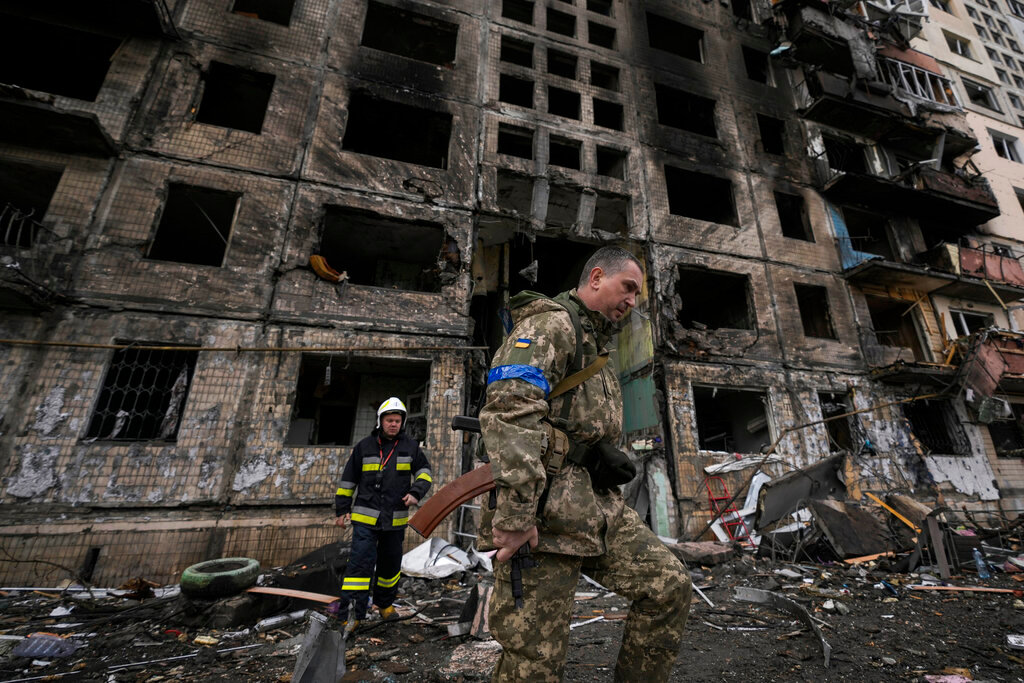 Russian forces kept up their assault on Ukraine on Monday, firing on suburbs around the capital of Kyiv and attacking other cities, even as the two countries held another round of diplomatic talks, which ended without a breakthrough.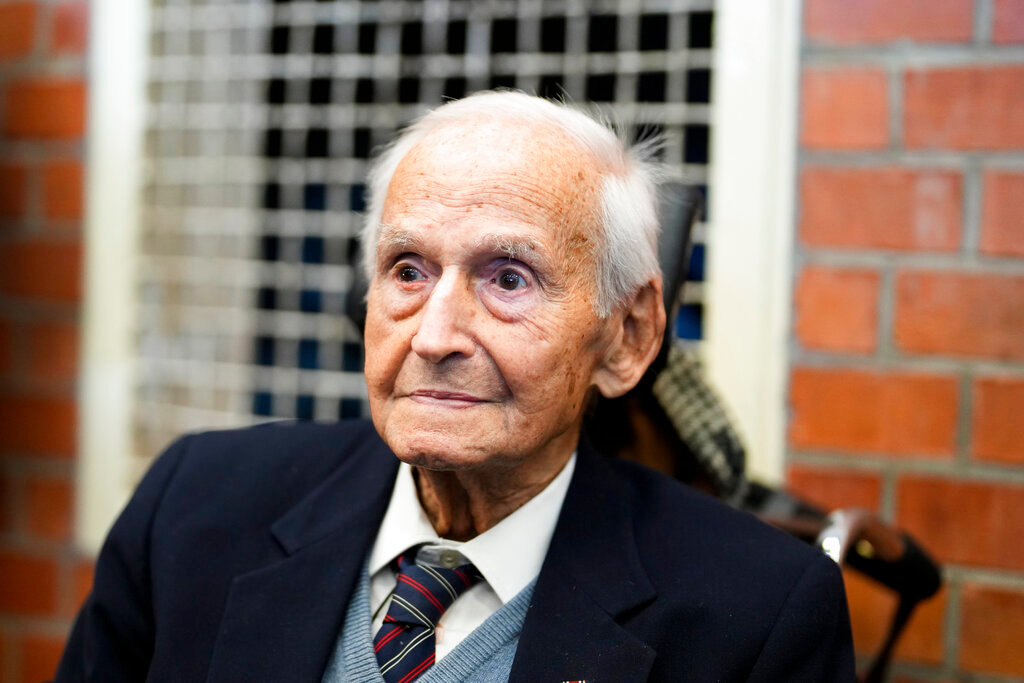 BERLIN (AP) — Leon Scharzbaum, a survivor of the Nazis' death camp at Auschwitz and a lifelong fighter for justice for the victims of the Holocaust, has died. He was 101.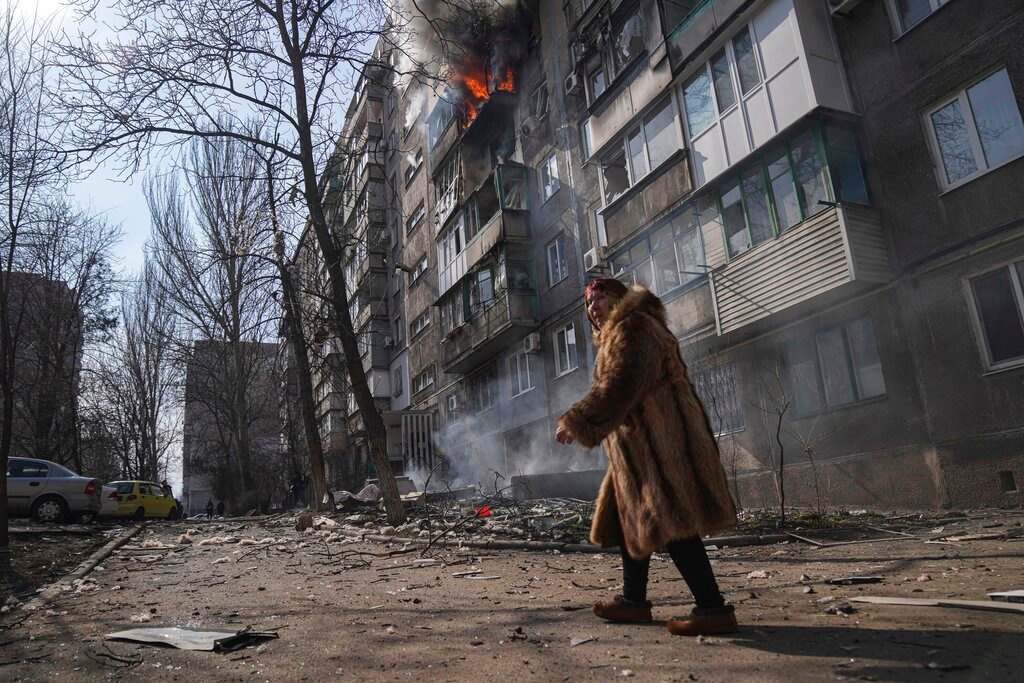 LVIV, Ukraine (AP) — Russia's military forces kept up their punishing campaign to capture Ukraine's capital with fighting and artillery fire in Kyiv's suburbs Monday after an airstrike on a military base near the Polish border brought the war dangerously close to NATO's doorstep.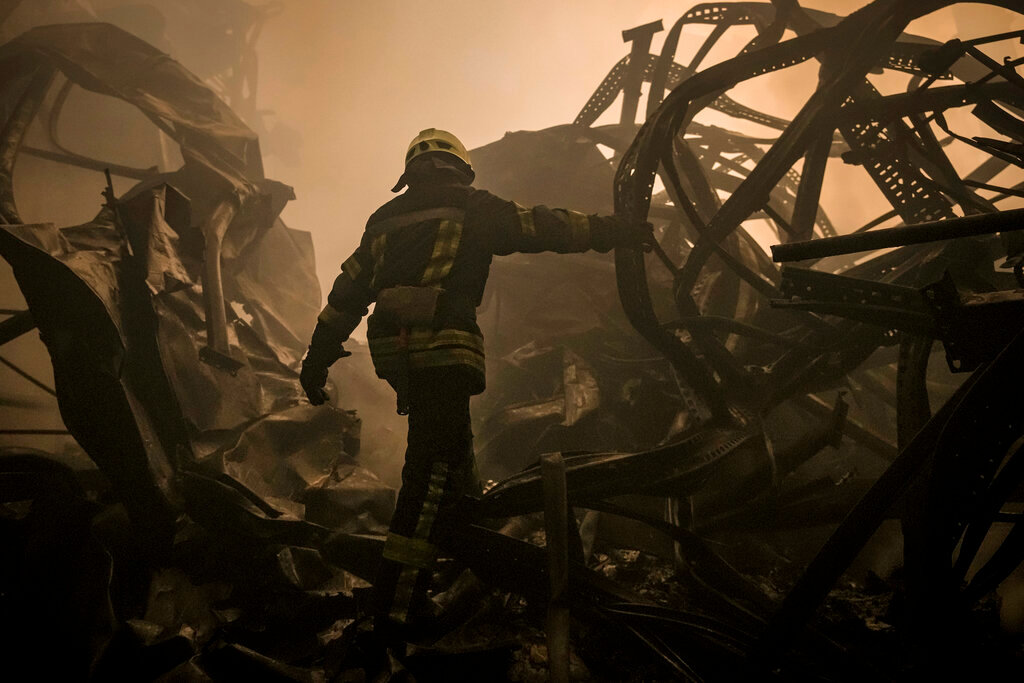 LVIV, Ukraine (AP) — Russian missiles pounded a military base in western Ukraine on Sunday, killing 35 people in an attack on a facility that served as a crucial hub for cooperation between Ukraine and the NATO countries supporting its defense. The barrage marked an escalation of Moscow's offensive and moved the fighting perilously close to the Polish border.