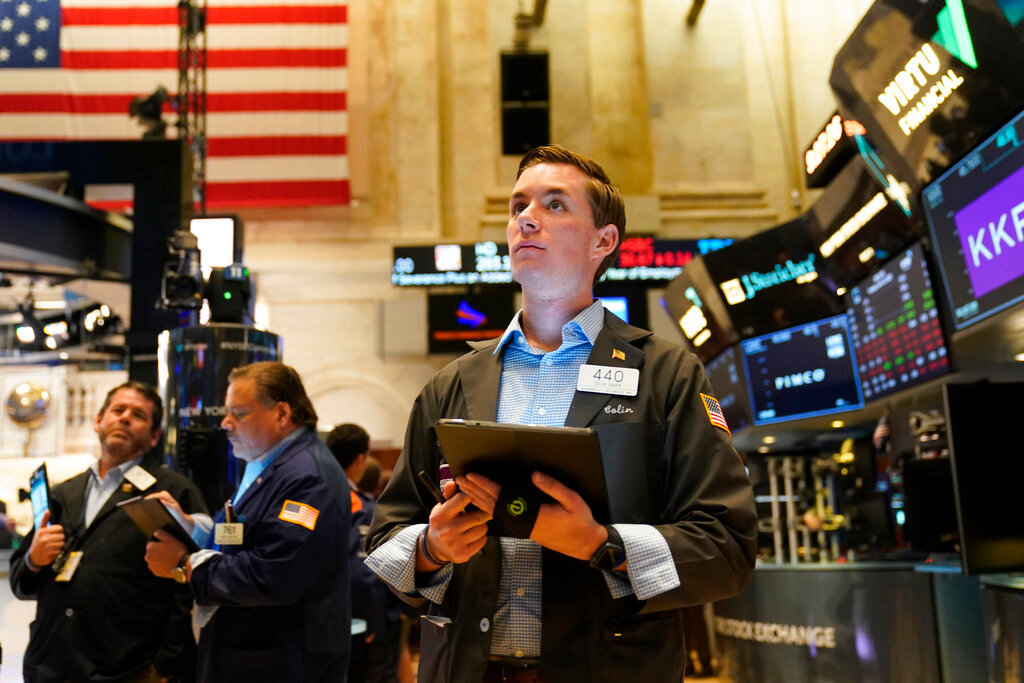 NEW YORK (AP) — Wall Street is wobbling Tuesday in its first trading after tumbling into a bear market on worries central banks will clamp the brakes too hard on the economy. The S&P 500 was 0.2% lower in midday trading as investors brace for the Federal Reserve's announcement on Wednesday about what it will do with interest rates.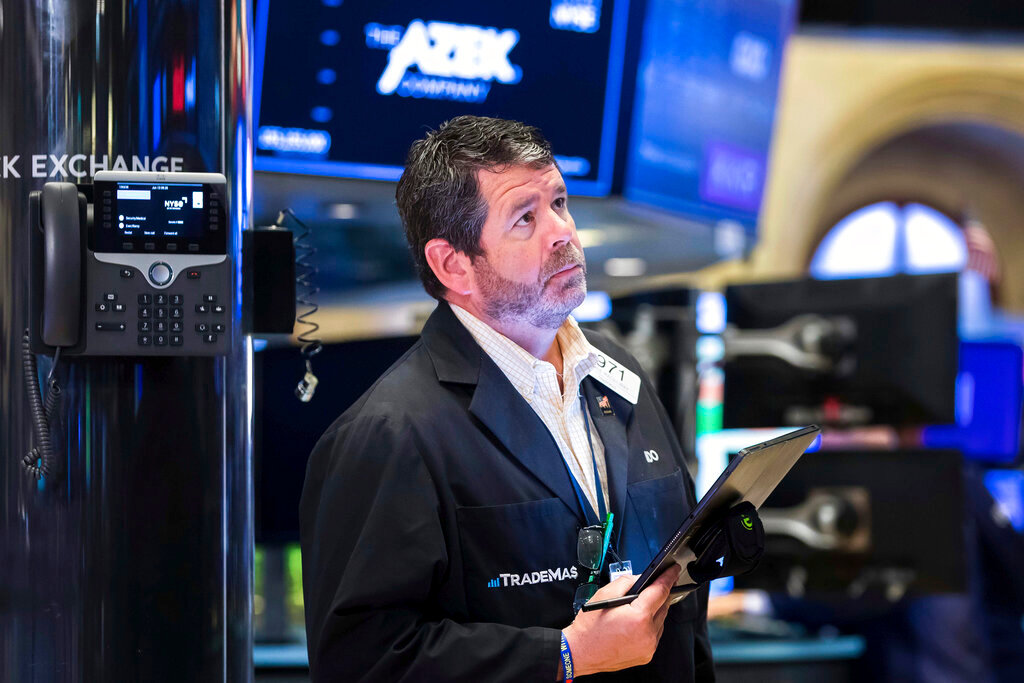 NEW YORK (AP) — Wall Street tumbled into a bear market Monday after fears about a fragile economy sent the S&P 500 more than 20% below its record set early this year. The index sank 3.9% in the first chance for investors to trade after getting the weekend to reflect on the stunning news that inflation is getting worse. The Dow was briefly down more than 1,000 points.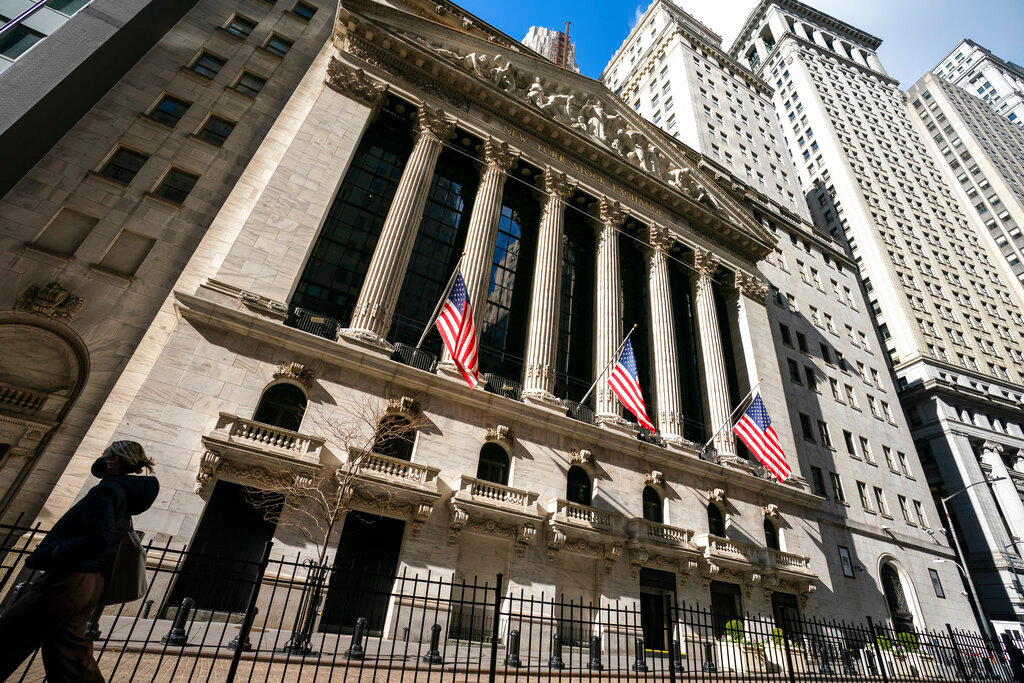 NEW YORK (AP) — Wall Street is tumbling Monday amid fears a recession is more likely given how unshakeable inflation has become. The S&P 500 was 2.7% lower in the first trading after investors had the weekend to reflect about a stunning report that showed inflation is getting worse, not better as some had hoped.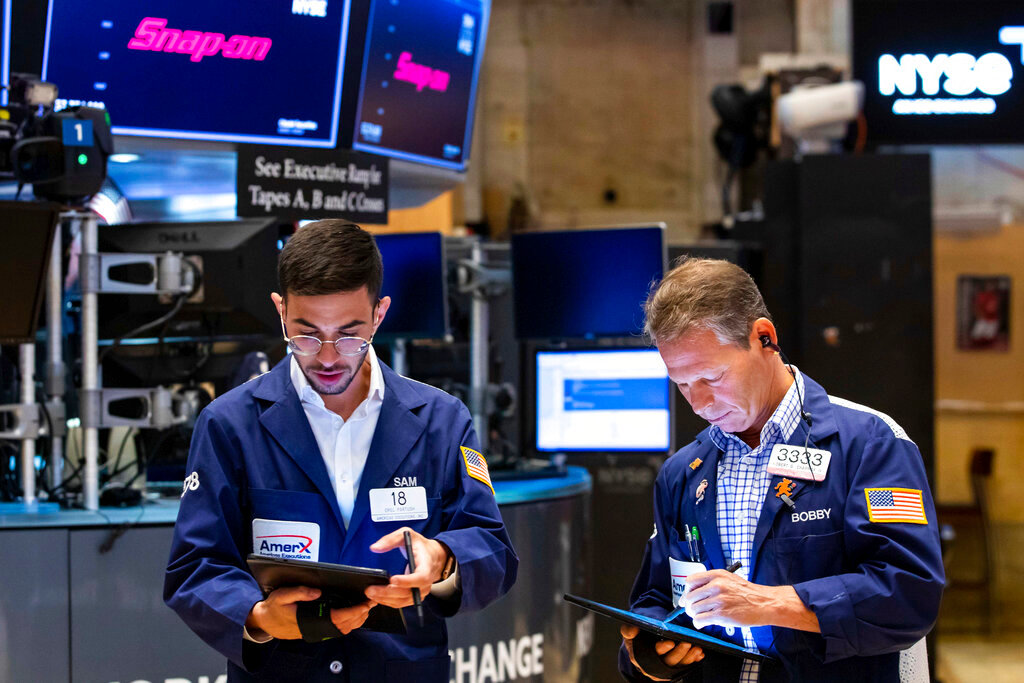 NEW YORK (AP) — Wall Street's shuddering realization that inflation got worse last month, not better as hoped, sent markets reeling on Friday. The S&P 500 sank 2.9% to lock in its ninth losing week in the last 10. Tumbling bond prices sent Treasury yields to their highest levels in years. Wall Street took Friday's worse-than-expected reading on inflation to mean the Fed's foot will remain firmly on the brake for the economy.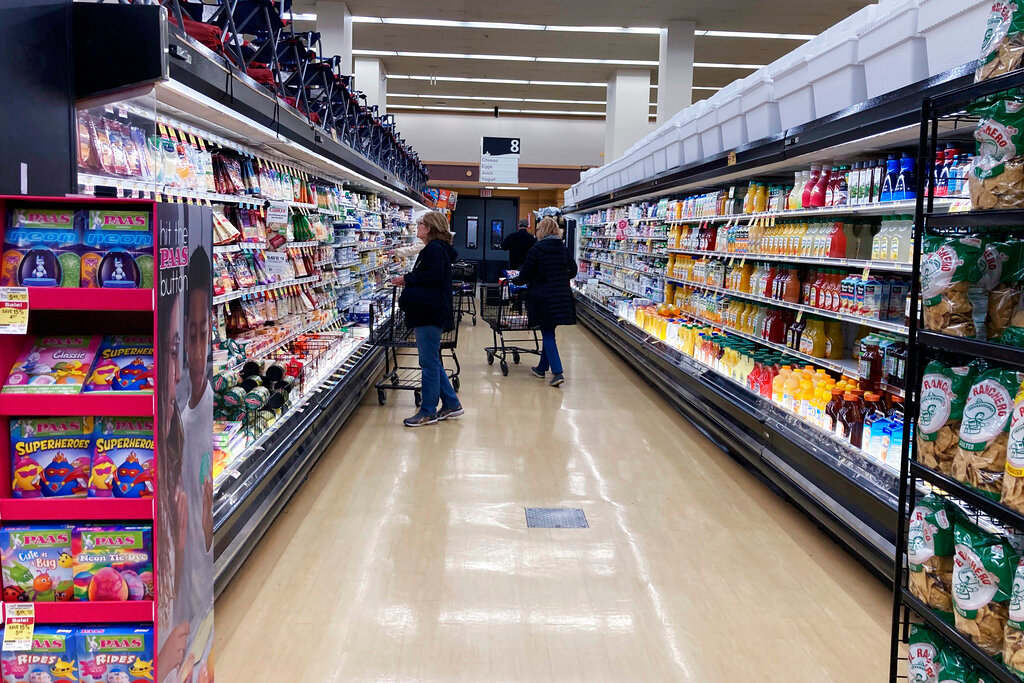 WASHINGTON (AP) — The prices of gas, food and most other goods and services jumped in May, raising inflation to a new four-decade high and giving American households no respite from rising costs. Consumer prices surged 8.6% last month from 12 months earlier, faster than April's year-over-year increase of 8.3%.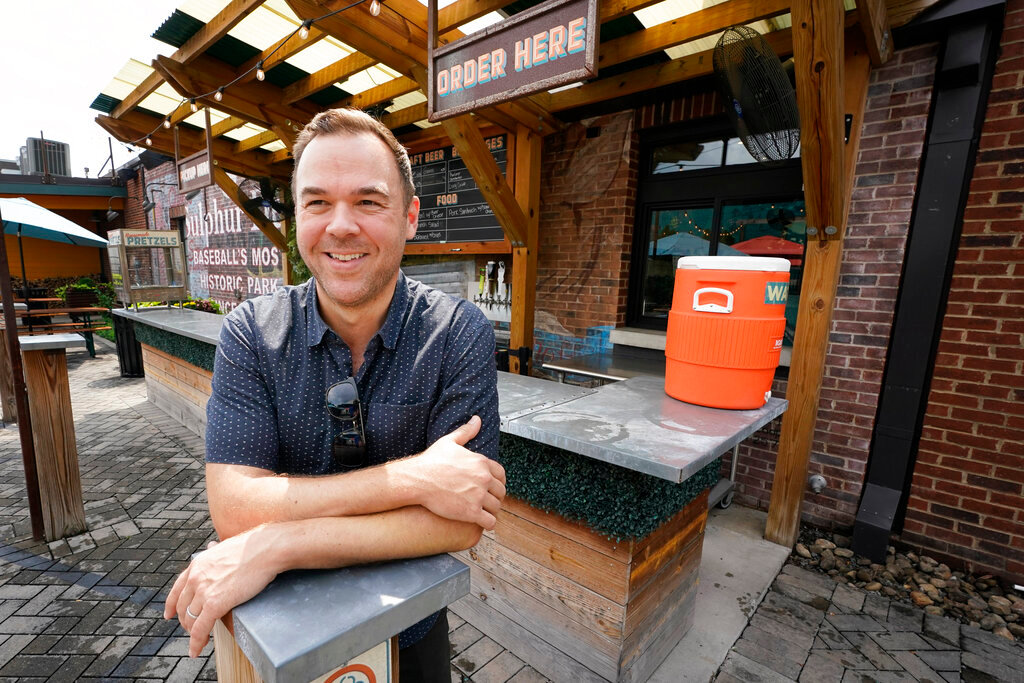 NEW YORK (AP) — Small businesses that depend on outdoor crowds and free-spending tourists aren't sure what to expect this summer. Consumers likely have a lot of pent-up demand after more than two years of the pandemic. The U.S. Travel Association predicts travel spending will be slightly above pre-pandemic levels. But consumers are also facing some significant financial headwinds.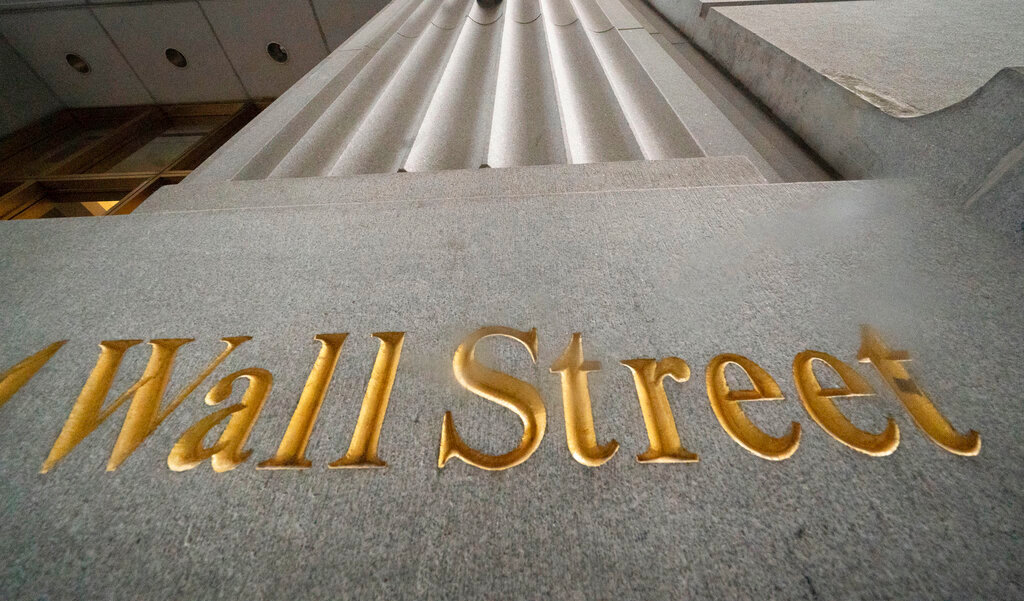 NEW YORK (AP) — U.S. futures slipped Friday after the government reported that inflation surged 8.6% last month, more than analysts were expecting. Futures for the Dow Jones industrials slid 1% and futures for the S&P 500 skidded 1.2% after the government released its consumer price index report. U.S. benchmarks are headed for their eighth week of losses in the past nine weeks.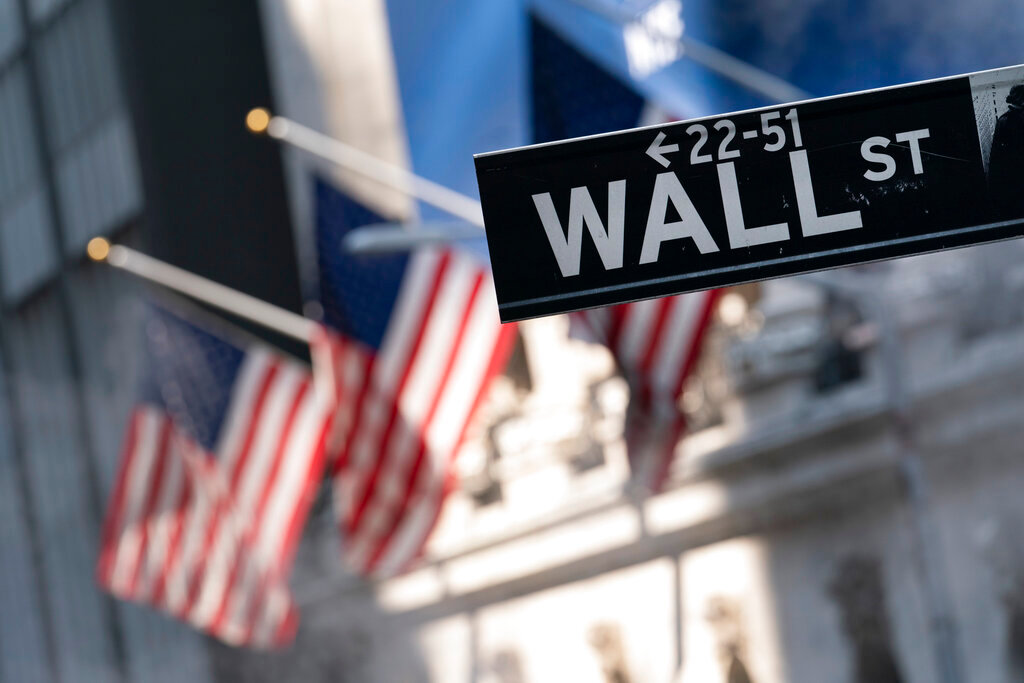 NEW YORK (AP) — Stocks on Wall Street tumbled Thursday following the latest reminder that central banks now care more about fighting inflation than propping up markets. The S&P 500 dropped 2.4%, putting it on track for its ninth losing week in the last 10.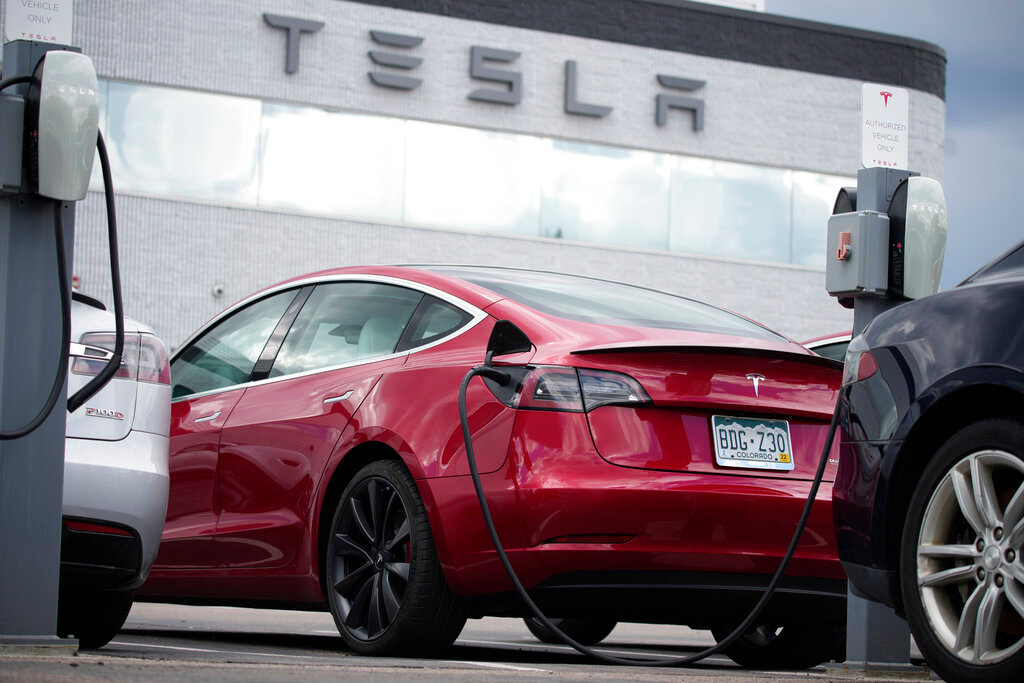 DETROIT (AP) — Teslas with partially automated driving systems are a step closer to being recalled after the U.S. elevated its investigation into a series of collisions with emergency vehicles or trucks with warning signs. The National Highway Traffic Safety Administration says Thursday that it's upgrading the probe to an engineering analysis, another sign of increased scrutiny of the electric vehicle maker and automated systems that perform at least some driving tasks.
WASHINGTON (AP) — Average long-term U.S. mortgage rates jumped back up ahead of next week's Federal Reserve meeting where it's expected to announce another increase to its main borrowing rate. Mortgage buyer Freddie Mac reported Thursday that the 30-year rate jumped to 5.23% this week from 5.09% last week.