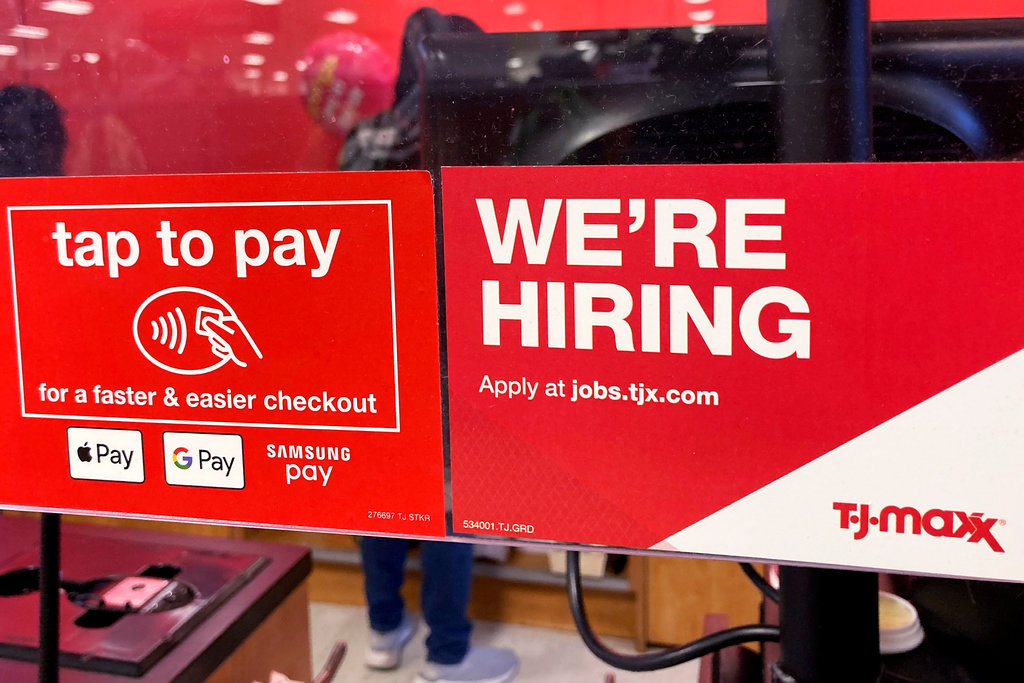 The number of Americans applying for unemployment benefits last week jumped by the most in five months, but layoffs remain historically low as the labor market continues to be largely unaffected by the Federal Reserve's interest rate hikes. Applications for jobless claims in the U.S. for the week ending March 4 rose by 21,000 to 211,000 from 190,000 the previous week, the Labor Department said Thursday. It's the first time in eight weeks that claims came in above 200,000.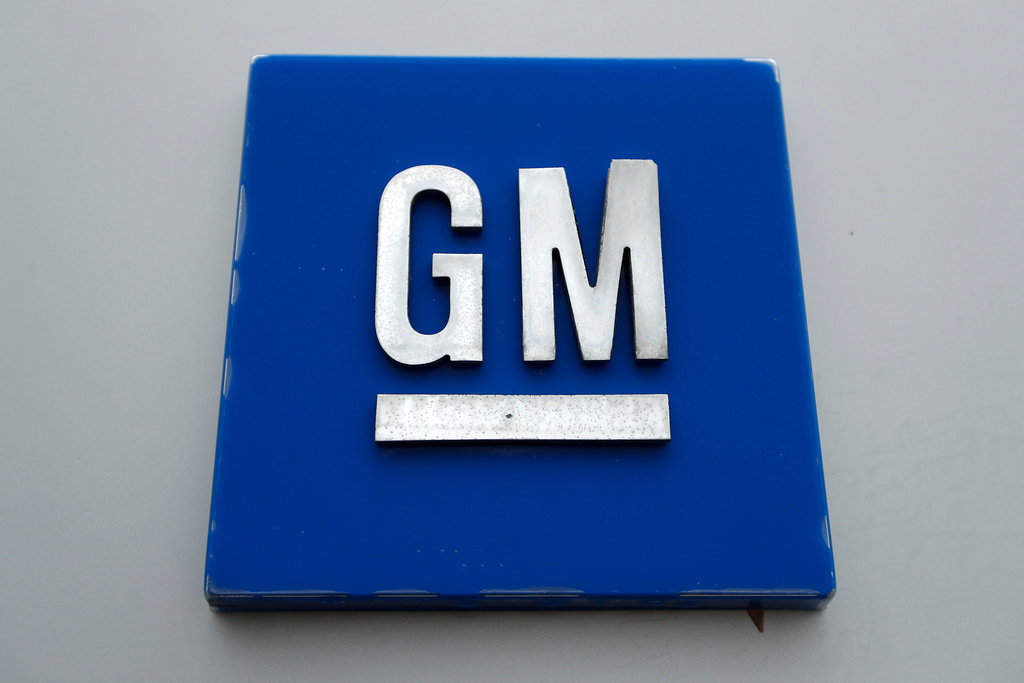 DETROIT (AP) — General Motors is offering buyouts to most of its U.S. salaried workforce and some global executives in an effort to trim costs as it makes the transition to electric vehicles. The Detroit automaker wouldn't say how many workers it is targeting, but confirmed that the move is aimed at accelerating attrition to meet a previously announced goal of $2 billion in cost cuts by the end of next year. GM has about 58,000 salaried workers in the U.S.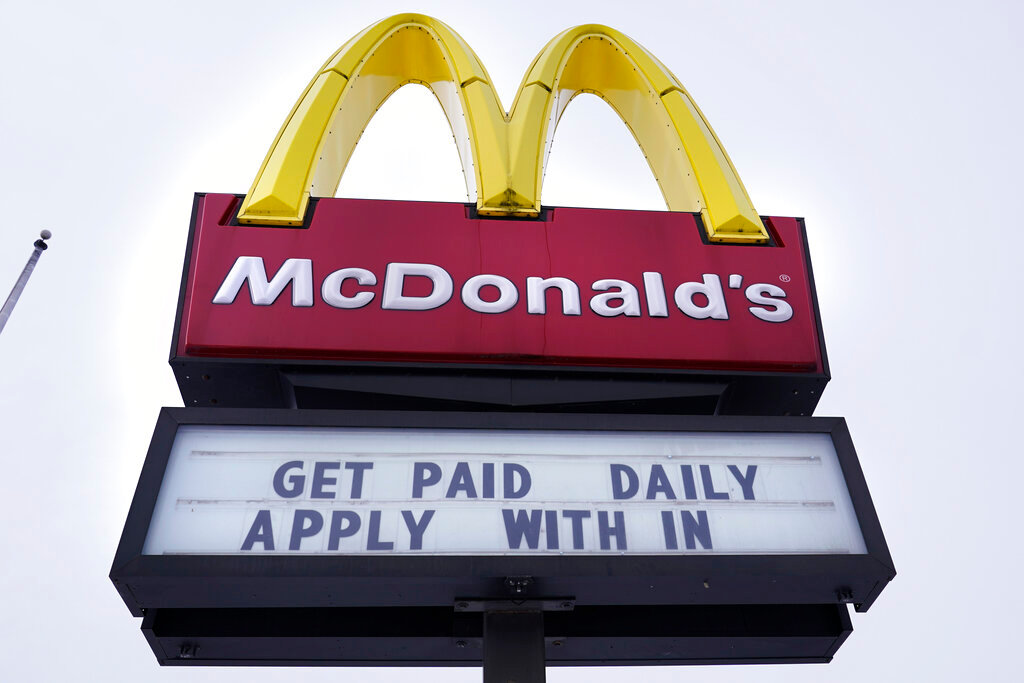 WASHINGTON (AP) — U.S. employers posted 10.8 million job openings in January, indicating the American job market continues to run too hot for the inflation fighters at the Federal Reserve. Job openings fell from 11.2 million in December but remained high by historical standards, the Labor Department reported Wednesday. Employers also hired more workers in January. But layoffs rose.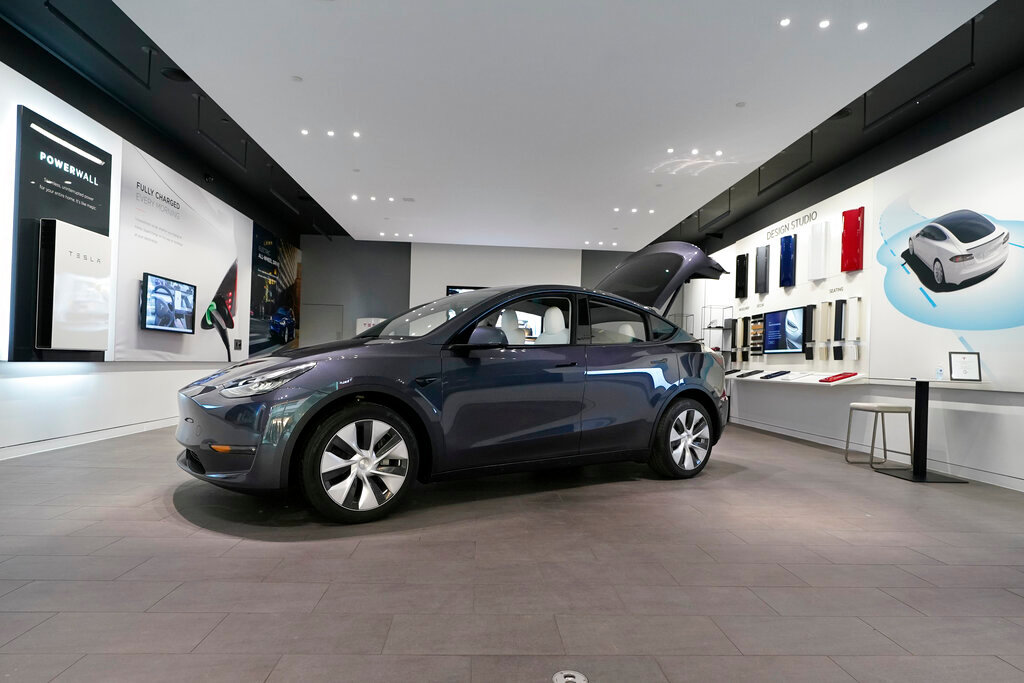 DETROIT (AP) — U.S. auto safety regulators have opened an investigation into Tesla's Model Y SUV after getting two complaints that the steering wheels can come off while being driven. The National Highway Traffic Safety Administration says the probe covers an estimated 120,000 vehicles from the 2023 model year.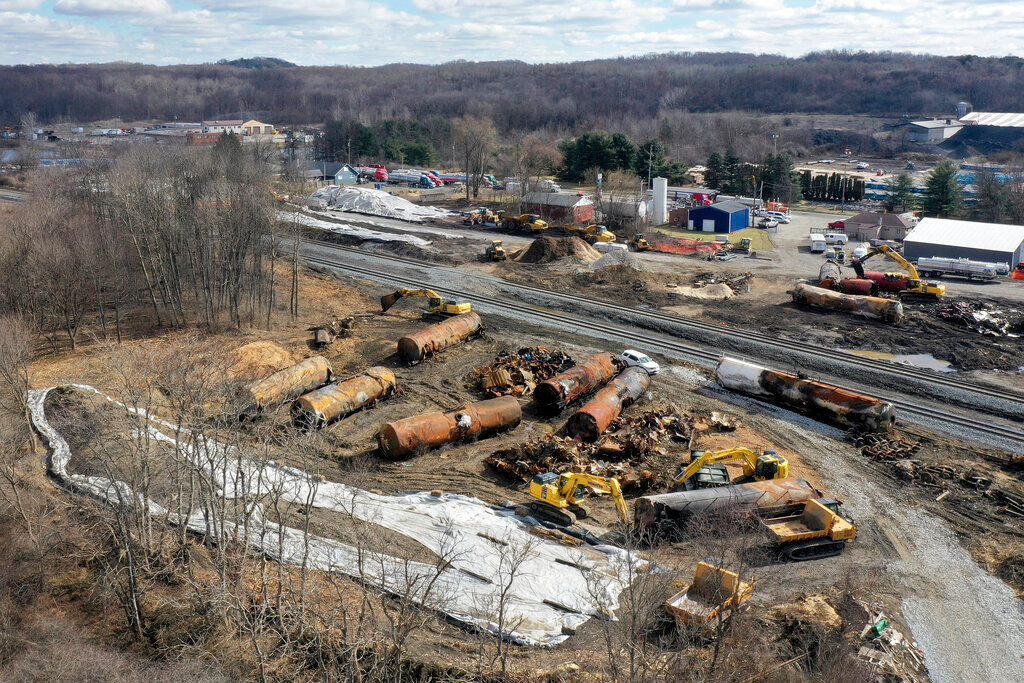 OMAHA, Neb. (AP) — Federal investigators are opening a wide-ranging investigation into one of the nation's biggest railroads following a fiery derailment on the Ohio-Pennsylvania border last month and several other accidents involving Norfolk Southern, including the death of a train conductor Tuesday. The National Transportation Safety Board said on Tuesday it will begin a broad look at the company's safety culture — the first such investigation within the rail industry since 2014.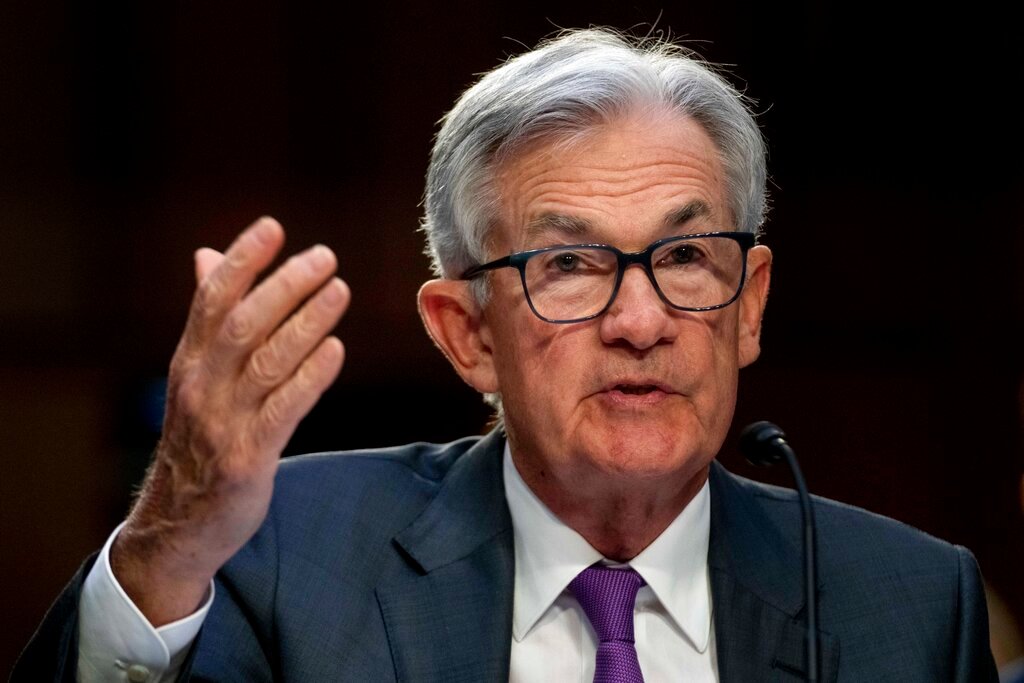 WASHINGTON (AP) — The Federal Reserve could increase the size of its interest rate hikes and raise borrowing costs to higher levels than previously projected if evidence continues to point to a robust economy and persistently high inflation, Chair Jerome Powell told a Senate panel Tuesday.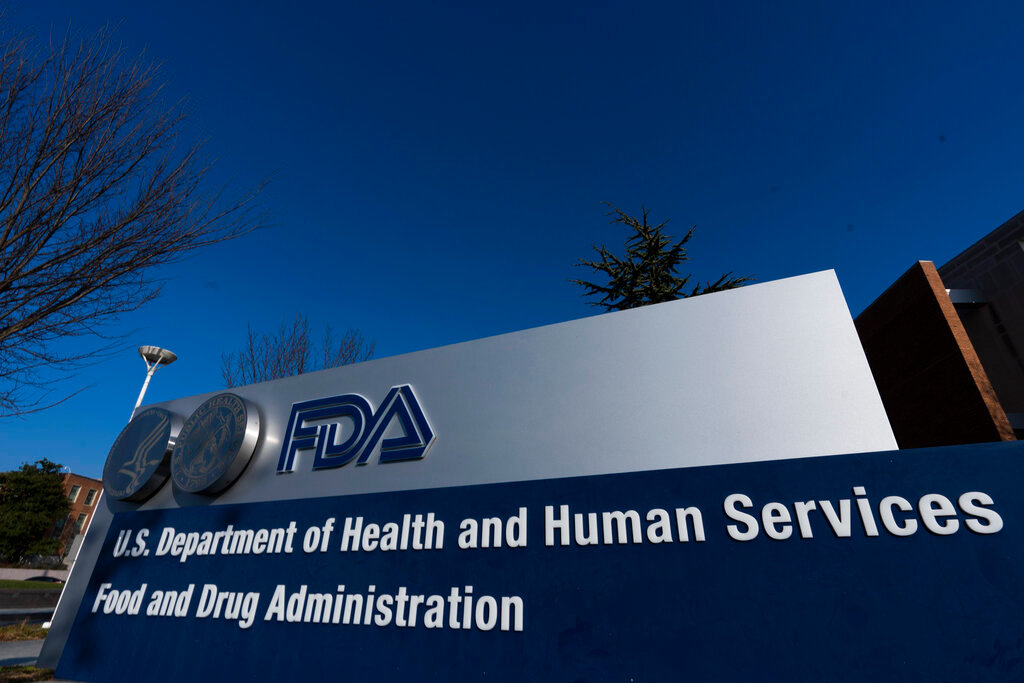 WASHINGTON (AP) — U.S. health officials are alerting consumers about two more recalls of eyedrops due to contamination risks that could lead to vision problems and serious injury. The announcements follow a recall last month of eyedrops made in India that were linked to an outbreak of drug-resistant infections. One person died and at least five others had permanent vision loss.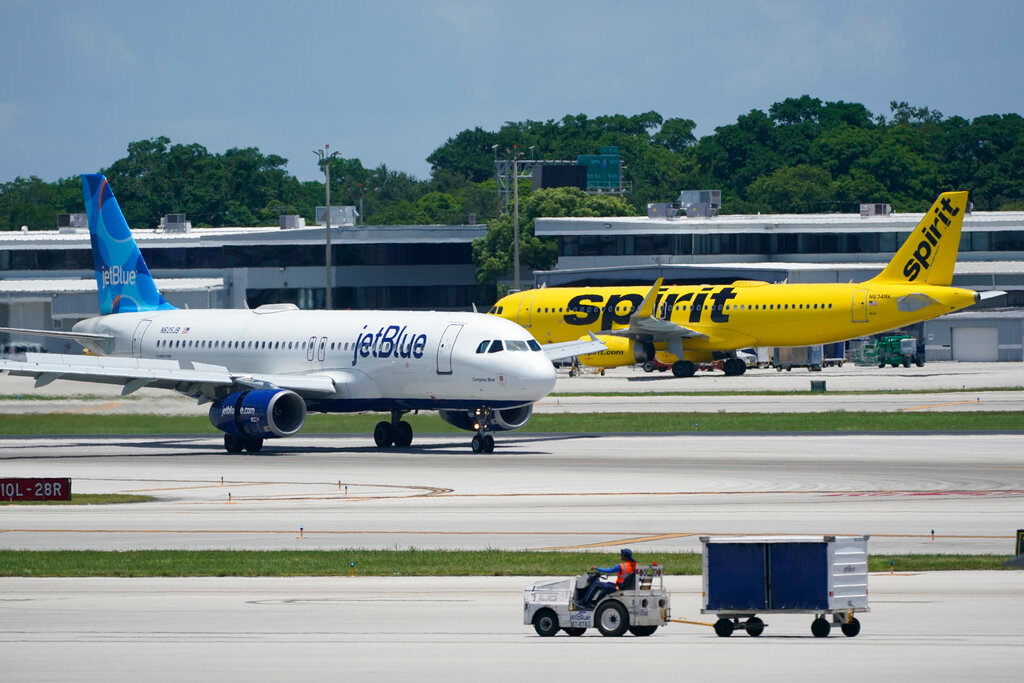 The Biden administration sued on Tuesday to block JetBlue Airways from buying Spirit Airlines, saying the deal would reduce competition and drive up airfares for consumers. The Justice Department said the tie-up would especially hurt cost-conscious travelers who depend on Spirit, a budget carrier, to find cheaper options than they can find on JetBlue and other airlines.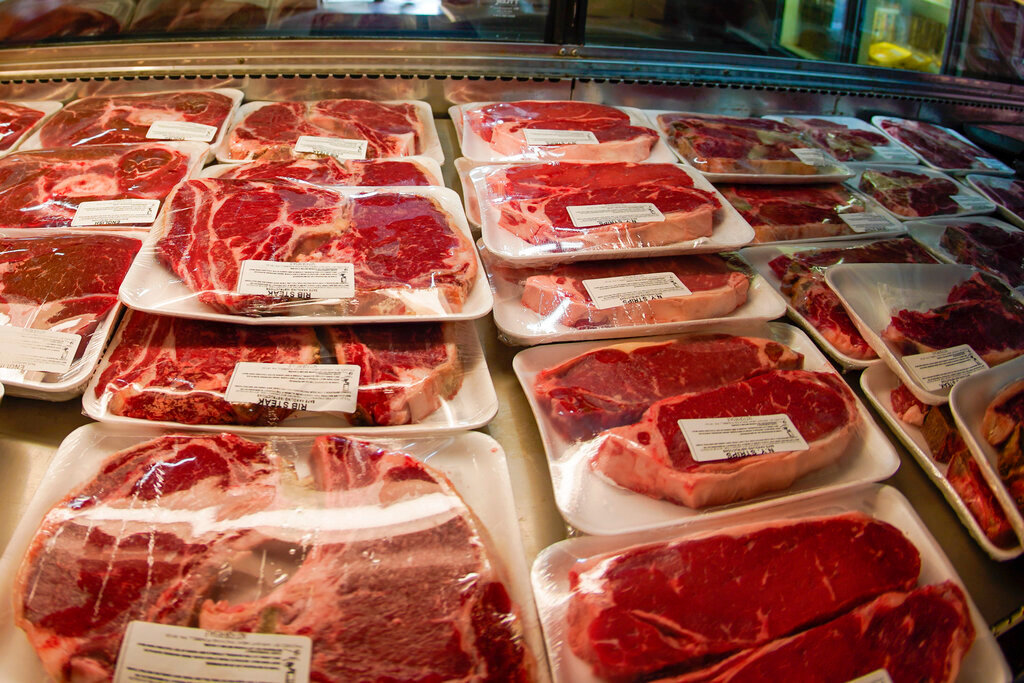 Shoppers could soon find it easier to tell if those grocery store steaks or pork chops were really "Made in the USA." Federal agriculture officials on Monday released new requirements that would allow labels on meat, poultry or eggs to use that phrase -- or "Product of USA" -- only if they come from animals "born, raised, slaughtered and processed in the United States."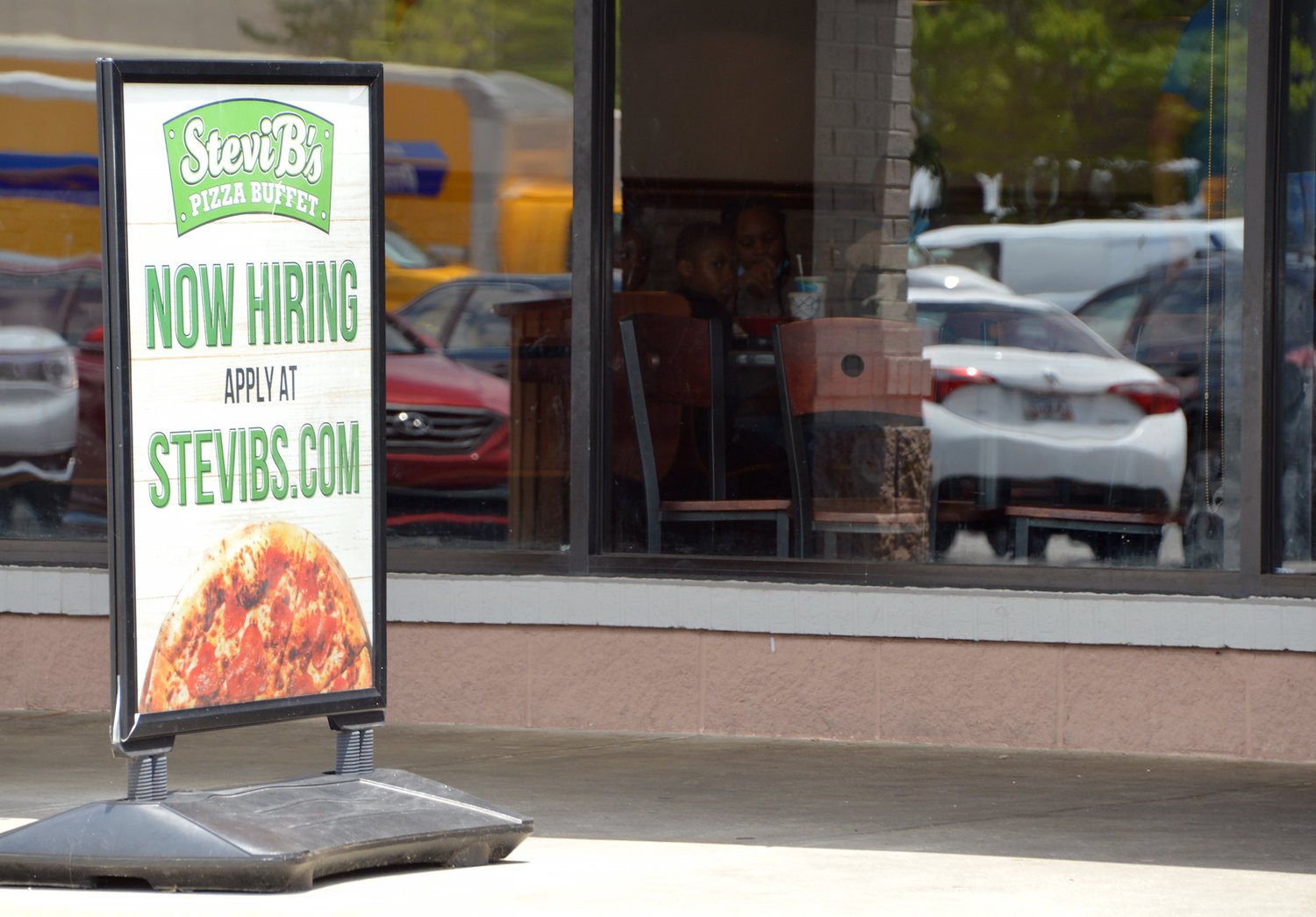 The number of people applying for unemployment benefits in the U.S. fell for the third straight week. That's good news for American workers, but potentially bad news in the fight against inflation by the Federal Reserve, which has been ratcheting up its benchmark interest rate for a year in an effort to cool the economy, loosen the labor market and tame inflation.