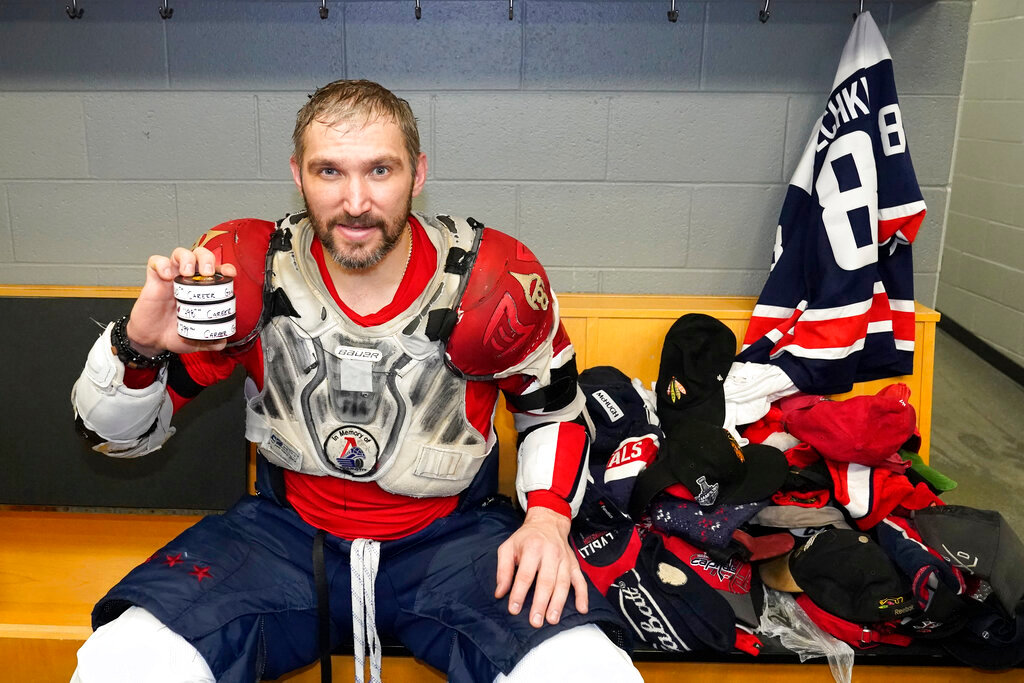 CHICAGO (AP) — Soaked with beer and still wearing his No. 8 jersey, Alex Ovechkin held three pucks in his right hand as he posed for a picture with the rest of the jubilant Washington Capitals in the visiting locker room at the United Center. Three pucks that added up to 800.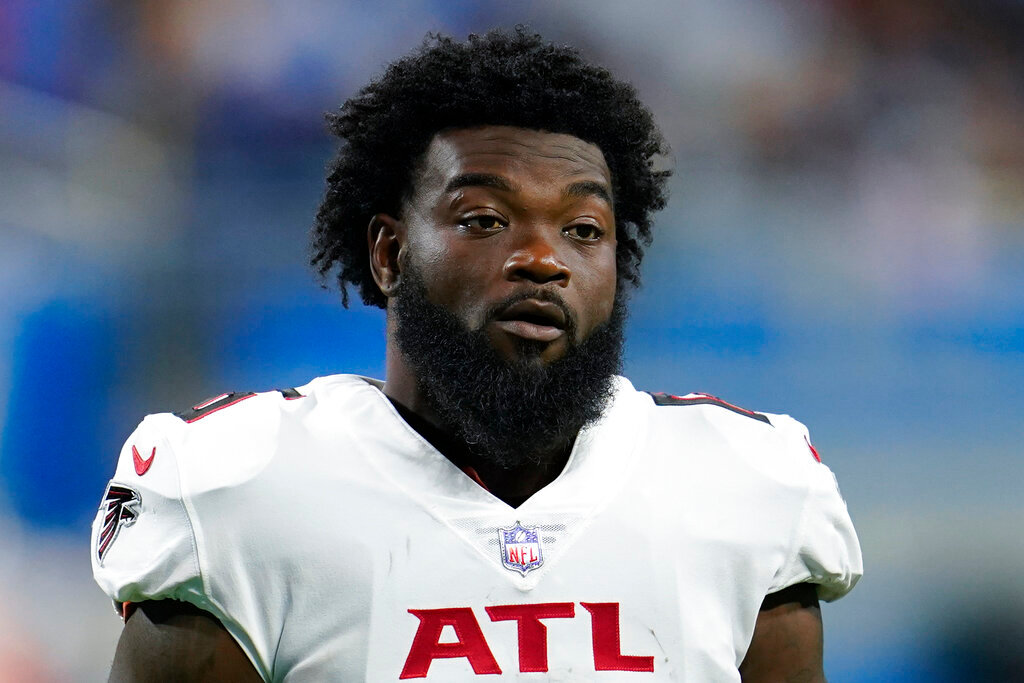 FLOWERY BRANCH, Ga. (AP) — The Atlanta Falcons on Tuesday released running back Damien Williams, the veteran who never returned after a rib injury in his first game with the team. The release of Williams came one day after coach Arthur Smith announced rookie quarterback Desmond Ridder will start in Sunday's game at New Orleans. Marcus Mariota has been benched, leaving his status for the remainder of the season uncertain.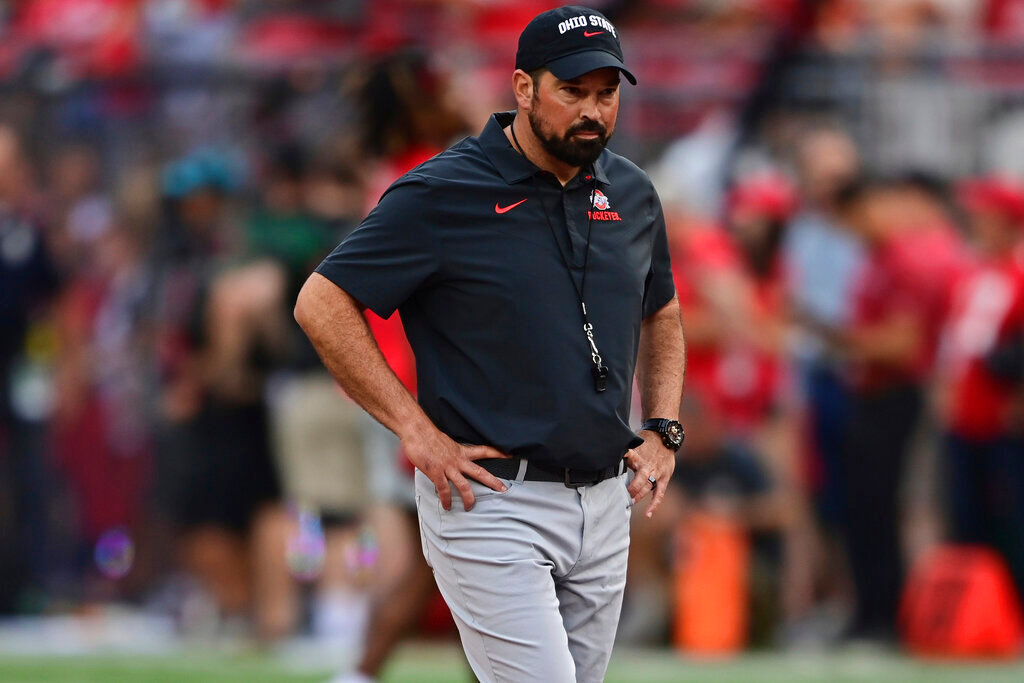 COLUMBUS, Ohio (AP) — Ohio State didn't get to control its playoff destiny after losing to rival Michigan at the end of the regular season. No matter. The Buckeyes are in the postseason, and they're yearning for redemption.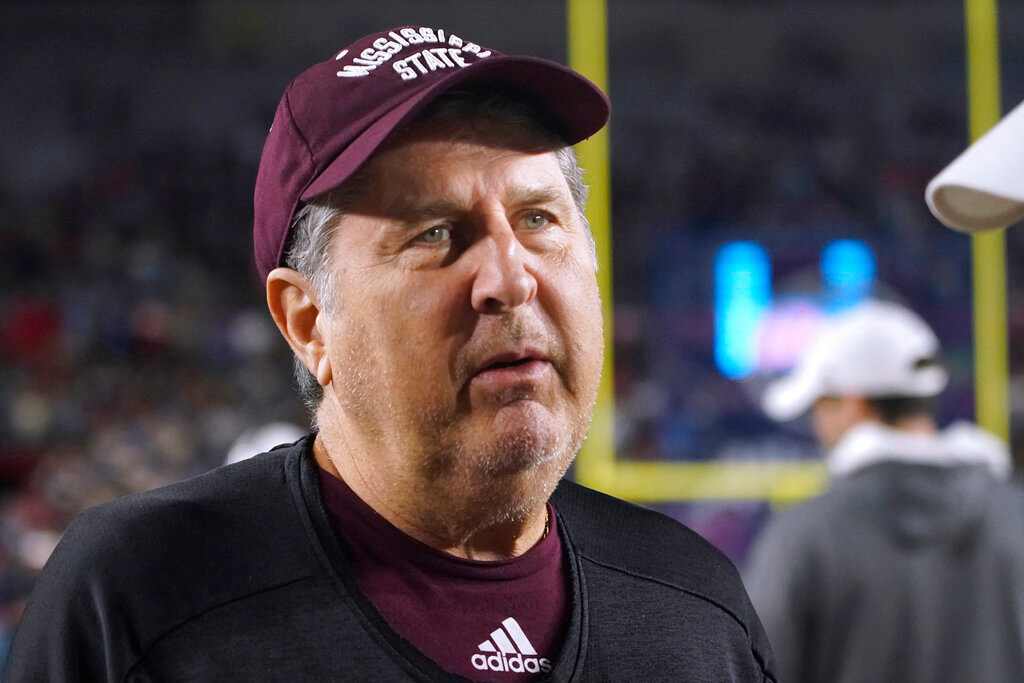 Mike Leach, the gruff, pioneering and unfiltered college football coach who helped revolutionize the passing game with the Air Raid offense, has died following complications from a heart condition, Mississippi State said Tuesday. He was 61. Leach, who was in his third season as head coach at Mississippi State, fell ill Sunday at his home in Starkville, Mississippi. He was treated at a local hospital before being airlifted to the University of Mississippi Medical Center in Jackson, about 120 miles away.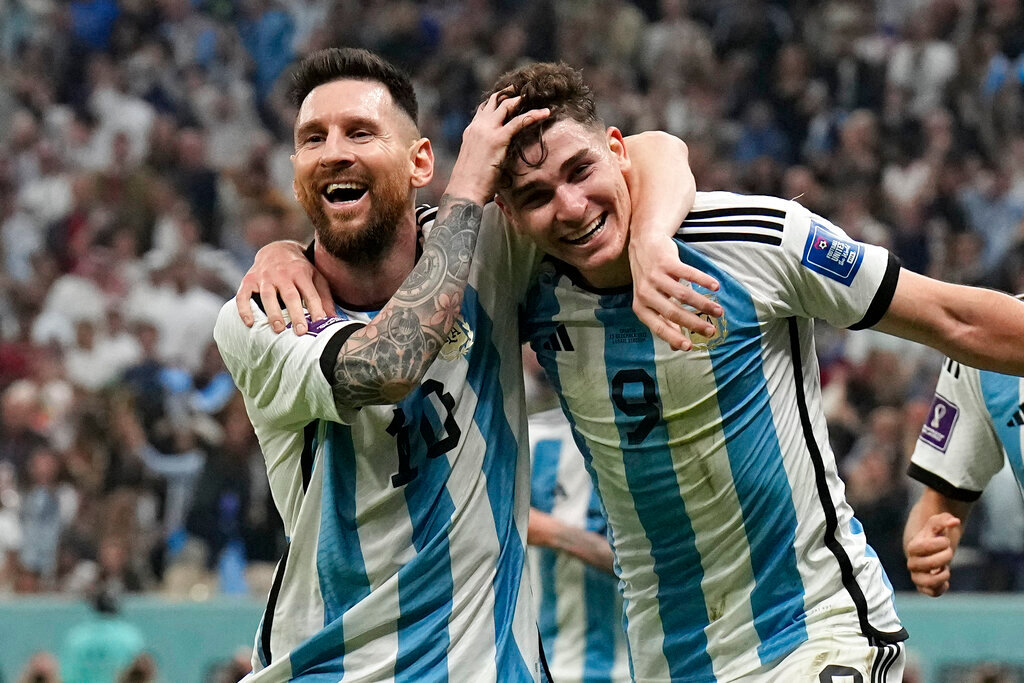 LUSAIL, Qatar (AP) — Lionel Messi is back in the World Cup final with Argentina on his mission to win soccer's biggest prize for the first time. And, at 35, he could hardly be playing any better. Messi converted a penalty and had a hand in the other two goals by Julián Álvarez, leading Argentina to a 3-0 win over Croatia on Tuesday that set up a meeting with either France or Morocco in Sunday's title match.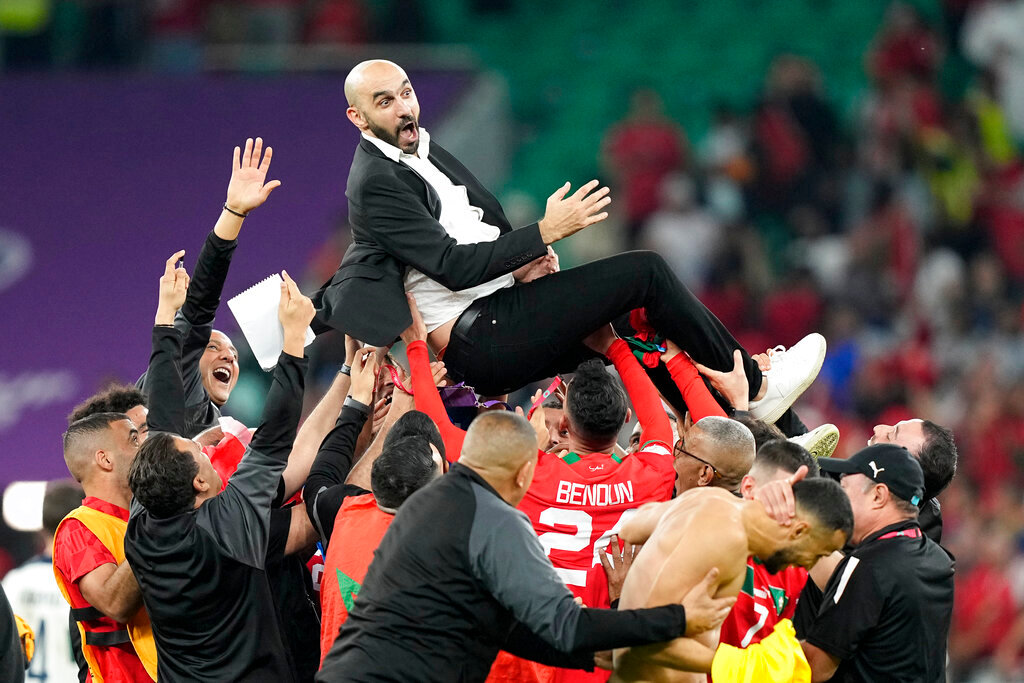 DOHA, Qatar (AP) — Morocco's improbable, history-making run at the World Cup is about to get its ultimate test. Africa's first World Cup semifinalist is playing defending champion France and its star striker Kylian Mbappé, the leader of a new wave of soccer superstars coming out of an era dominated by Lionel Messi and Cristiano Ronaldo.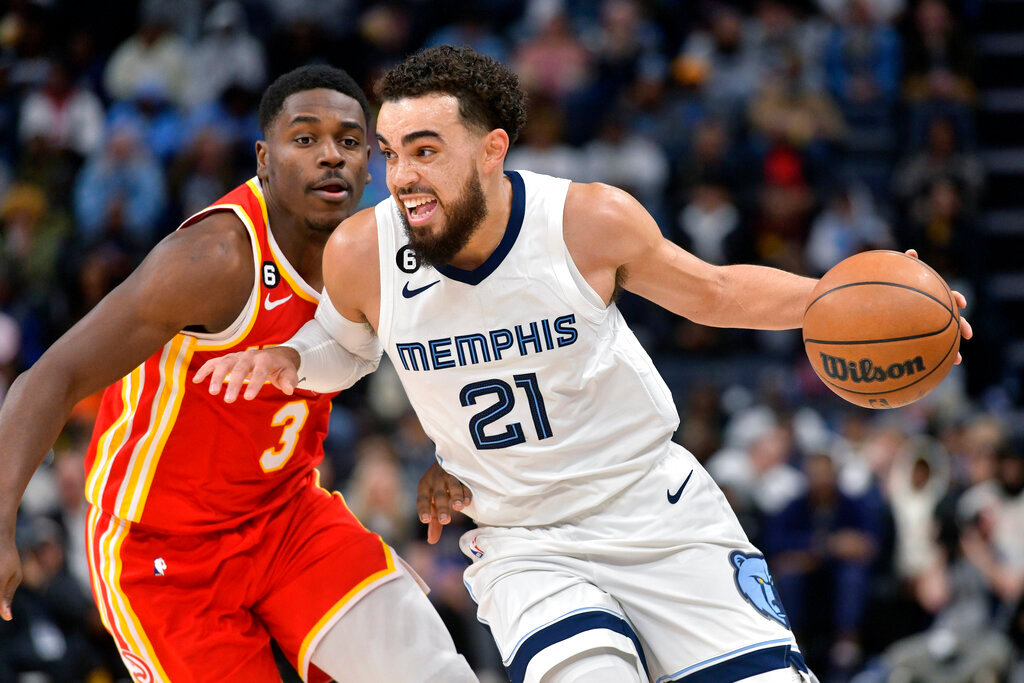 MEMPHIS, Tenn. (AP) — Tyus Jones had 22 points and 11 assists, Dillon Brooks added 18 points and the Memphis Grizzlies beat the Atlanta Hawks 128-103 on Monday night in a game in which both teams were without key starters. Santi Aldama scored 16 points and Jaren Jackson Jr. had 15 points and a career-best eight blocks for Memphis, which won its sixth straight and moved within a half-game of Western Conference-leading New Orleans.
SAN DIEGO (AP) — Micah Parrish scored 19 points off the bench and San Diego State rolled to an 88-54 victory over Kennesaw State on Monday. Parrish was 8 of 13 shooting (3 for 7 from distance) for the Aztecs (8-3). Jaedon LeDee scored 14 points and added seven rebounds. Darrion Trammell recorded 14 points.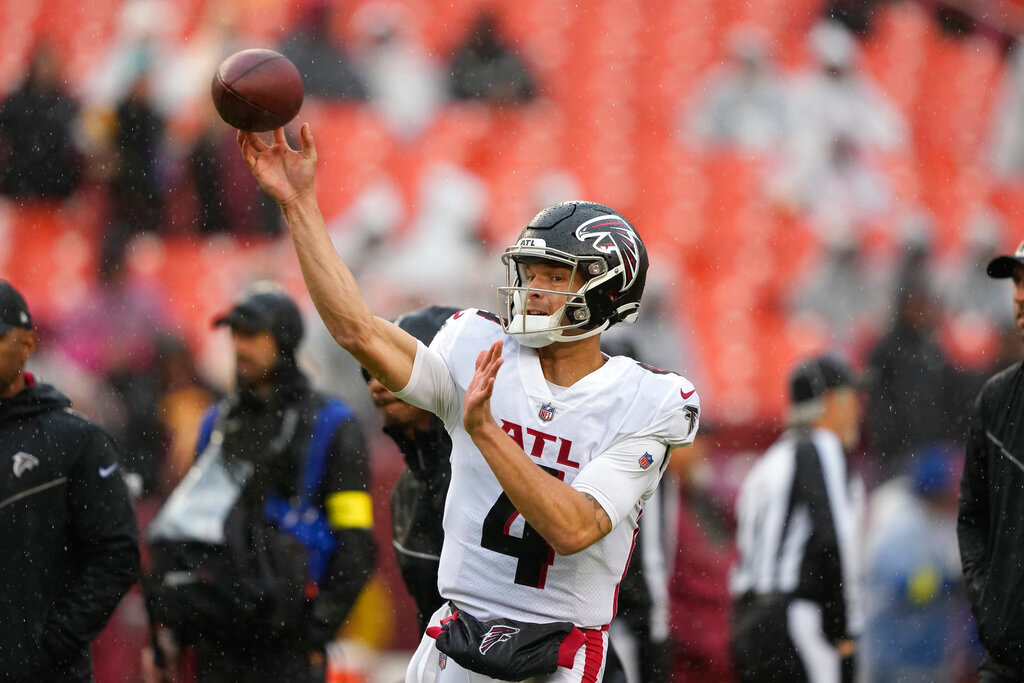 FLOWERY BRANCH, Ga. (AP) — The Atlanta Falcons are turning to rookie Desmond Ridder at quarterback, announcing Monday that Marcus Mariota has been benched with the team still in contention for a playoff berth but struggling with four losses in its past five games. The Falcons (5-8) made the switch to Ridder to bolster an offense that is averaging just 17.6 points a game during its recent skid.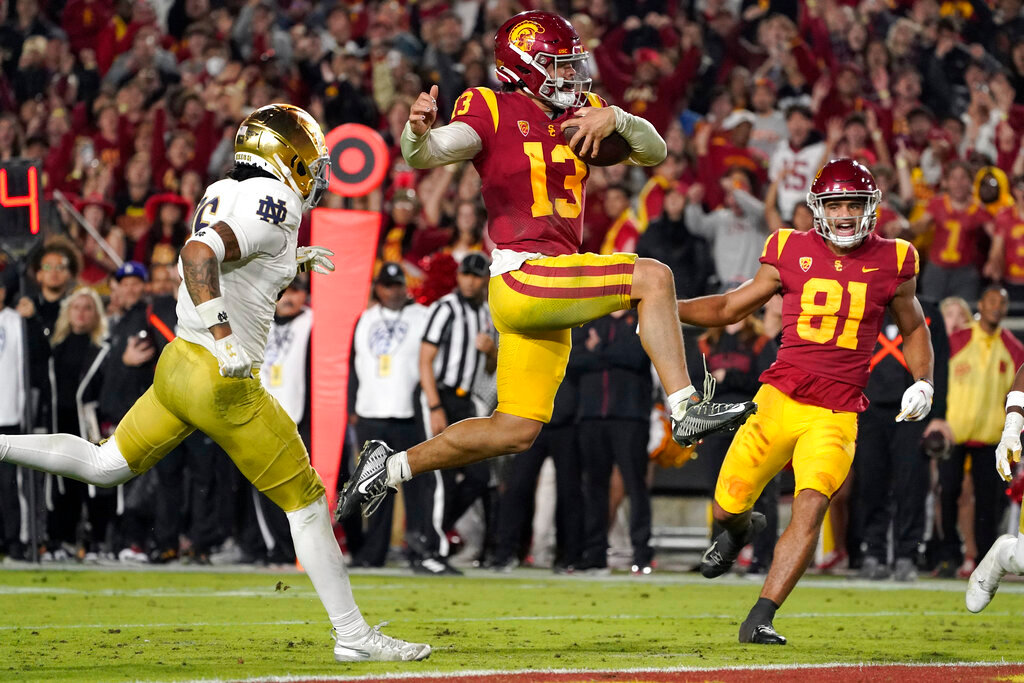 Heisman Trophy winner Caleb Williams was one of three Southern California players selected to The Associated Press All-America team released Monday. Offensive lineman Andrew Vorhees and defensive end Tuli Tuipulotu joined their quarterback to give USC more players on the first team than any other school. Top-ranked Georgia placed two players on the first-team defense with tackle Jalen Carter and safety Christopher Smith. Tight end Brock Bowers and linebacker Jamon Dumas-Johnson were second-team selections.