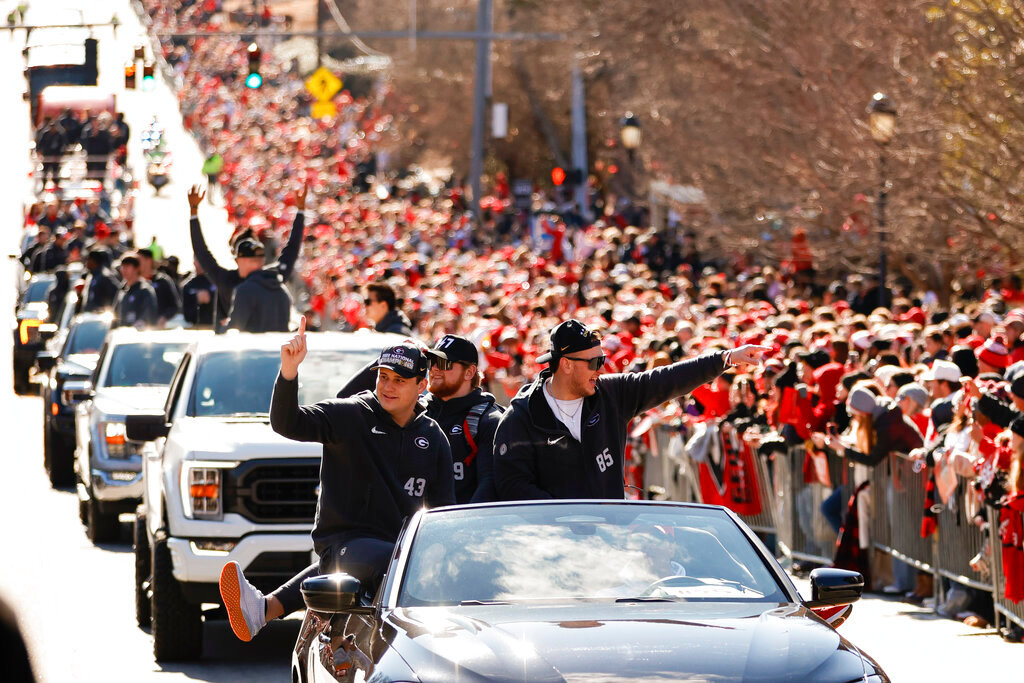 Georgia football player Devin Willock was not wearing a seat belt when he was ejected from the vehicle in a weekend crash that killed him and recruting staff member Chandler LeCroy, police said. A police report released Tuesday listed excessive speed on a road with a 40 mph limit as one of the primary causes of the crash.
ATLANTA (AP) — Georgia Tech coach Brent Key rounded out his staff with the addition of six new assistants, including former Georgia quarterback quality control coach Buster Faulkner taking over as offensive coordinator. Faulkner, who also will work with the tight ends, will be joined on the Yellow Jackets' staff by returning quarterbacks coach Chris Weinke, promoted by Key to also serve as co-offensive coordinator.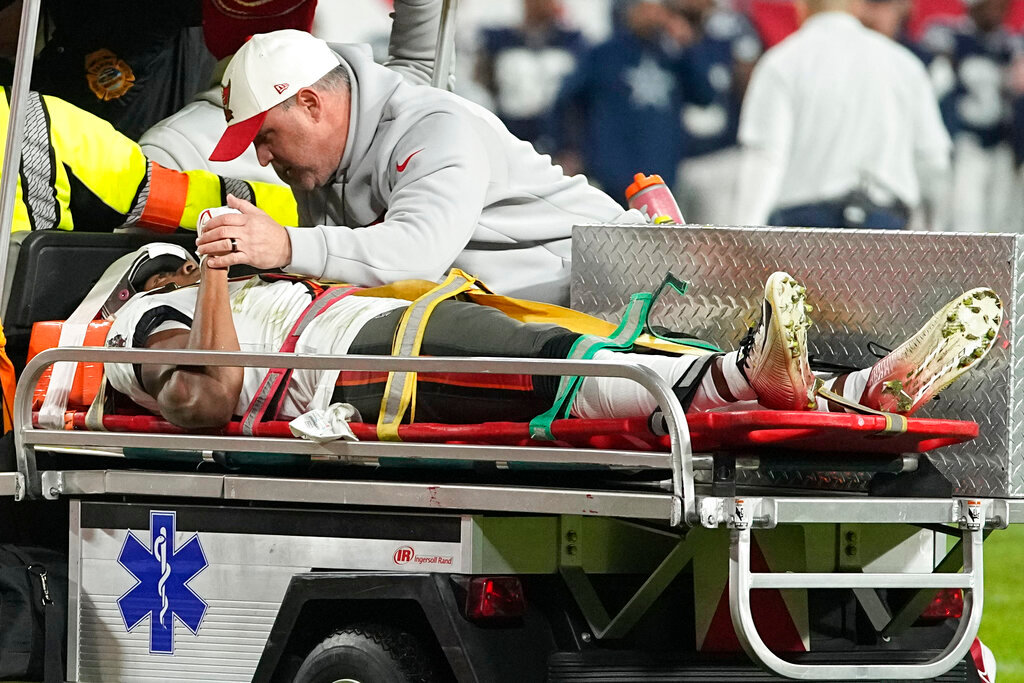 TAMPA, Fla. (AP) — Just two weeks after Buffalo Bills safety Damar Hamlin collapsed and needed to be resuscitated on the field, another sobering moment occurred in front of a prime-time audience on Monday night when Tampa Bay Buccaneers wide receiver Russell Gage was taken off by stretcher late in the fourth quarter of a wild-card playoff game against Dallas. The team released a statement Tuesday morning saying Gage had movement in his extremities after suffering a neck injury and concussion. He will continue to undergo more tests in the hospital after spending the night there.
ATLANTA (AP) — The Atlanta Hawks signed former UNLV and Texas guard Donovan Williams to a two-way contract on Tuesday. Williams, 21, averaged 15.5 points in 26 games, including 19 starts, for the Long Island Nets of the NBA G League this season. Williams was undrafted after averaging 12.7 points for UNLV in the 2021-22 season. He played two years at Texas before his transfer to UNLV.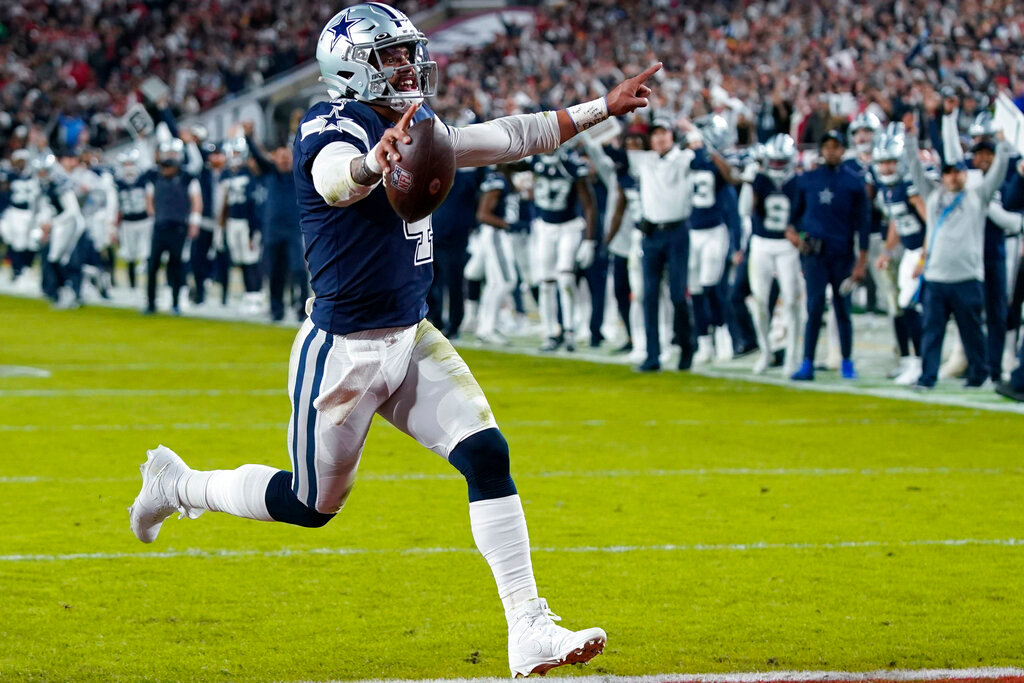 TAMPA, Fla. (AP) — So much for the notion that Dak Prescott and the Dallas Cowboys might not be up to the challenge of beating Tom Brady. Prescott played his best game in weeks, throwing for four touchdowns and running for another to answer critics of "America's Team" with a 31-14 rout of Brady and the Tampa Bay Buccaneers in an NFC wild-card playoff game on Monday night.
WASHINGTON (AP) — Elijah Hawkins had 15 points and Howard cruised to an 89-65 victory over Morehouse College on Monday night. Hawkins added seven rebounds and six assists for the Bison (10-10). Kobe Dickson had 12 points off the bench. Jordan Wood, Marcus Dockery and reserve Bryce Harris all scored 11.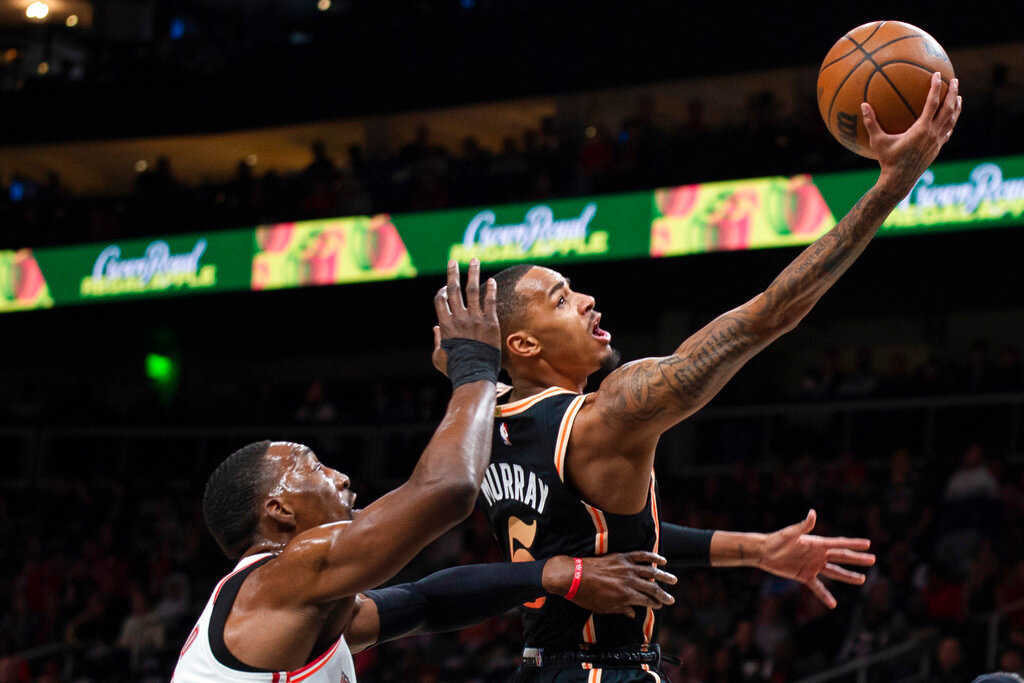 ATLANTA (AP) — Dejounte Murray scored 12 of his 28 points in the final period as the Atlanta Hawks held off Miami's comeback attempt and beat the Heat 121-113 on Monday for their third straight win.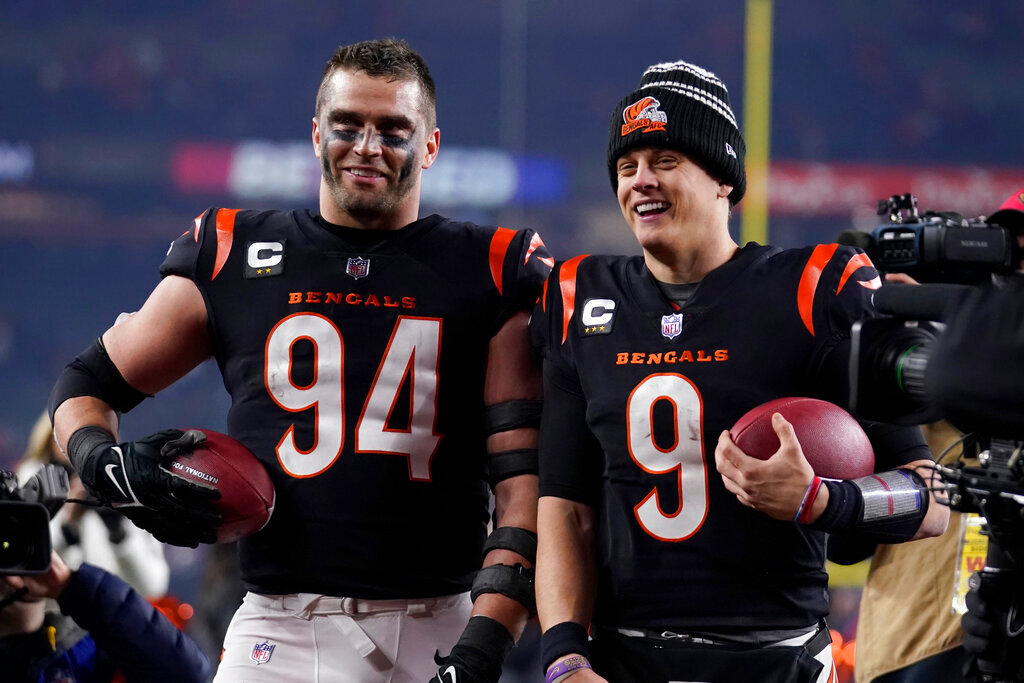 The Buffalo Bills blew a 17-point advantage before recovering to win Sunday. That narrow escape came less than 24 hours after the Jacksonville Jaguars overcame a 27-point deficit and pulled off one of the most stunning comeback victories in playoff history. No lead is safe and the drama abounds so far in the NFL playoffs. A loaded Sunday schedule saw the Bills escape with a 34-31 win over the Miami Dolphins, the New York Giants upset the Minnesota Vikings 31-24 and the Cincinnati Bengals hang on to beat the Baltimore Ravens 24-17 as wild-card weekend continued.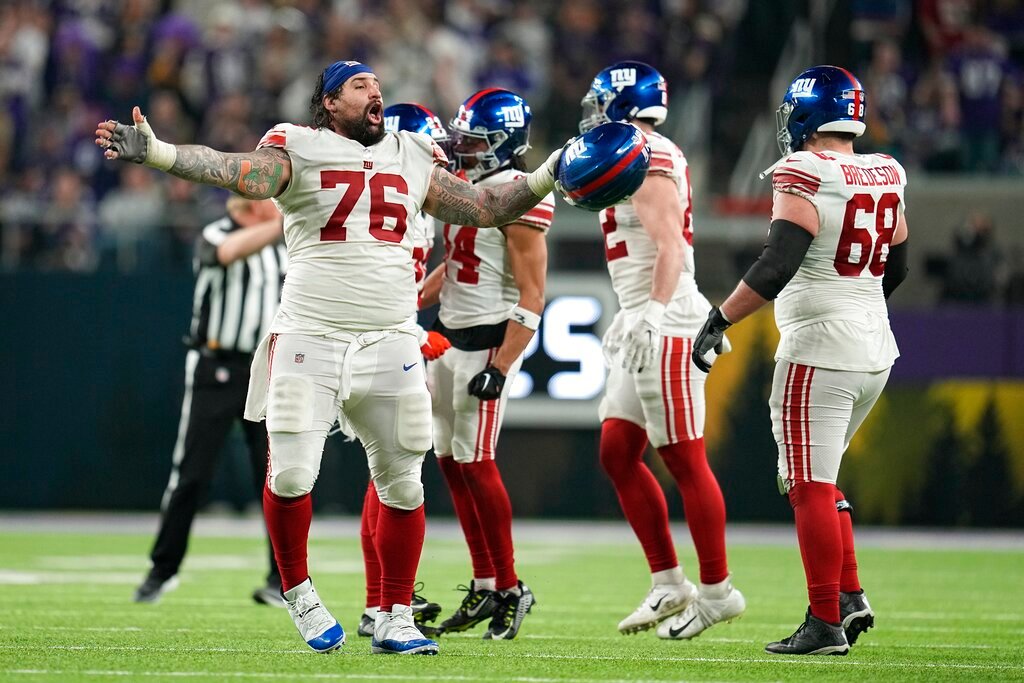 MINNEAPOLIS (AP) — First-year head coach Brian Daboll had his upstart team fully prepared. Daniel Jones played at a level well beyond his experience. The New York Giants came confidently into Minnesota's raucous stadium and beat the tight-finish masters at their own game. Jones passed for 301 yards and two touchdowns and ran for 78 yards in his first career playoff game for the Giants in a 31-24 wild-card round victory on Sunday that gave the Vikings their first loss in 12 one-score games this season.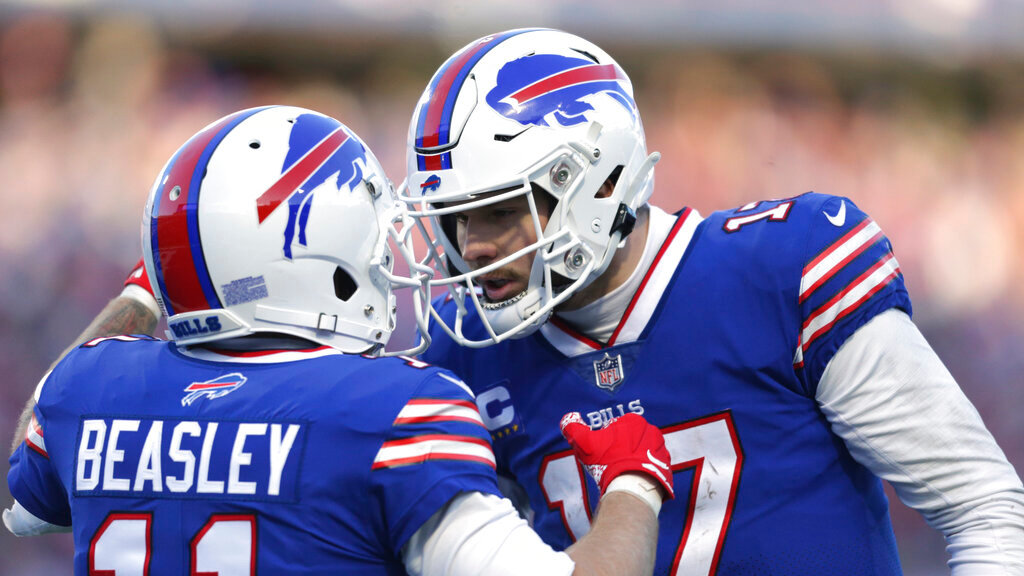 ORCHARD PARK, N.Y. (AP) — With safety Damar Hamlin, watching from home, Buffalo Bills' Josh Allen shrugged off a three-turnover outing by throwing two touchdown passes 3:11 apart in the third quarter, and rallying the team to a 34-31 win over the injury-depleted Miami Dolphins in an AFC wild-card matchup on Sunday. Cole Beasley scored the go-ahead touchdown with a 6-yard catch, and Gabe Davis extended the lead to 34-24 with a 23-yard TD reception in a game where Buffalo squandered an early 17-0 lead.